Introducing Zepboud, Lily's official name for Mounjaro for weight loss. What does this mean? FDA approval and Tirzepatide for obesity treatment is a go. Let's look into everything we know about Zepbound.
What is Zepbound?
Zepbound is what any of us who use Mounjaro for weight loss have been waiting for. Our time has come to be able to get Mounjaro without a a type 2 diabetes diagnosis and to help with health insurance approval to pay for the prescription.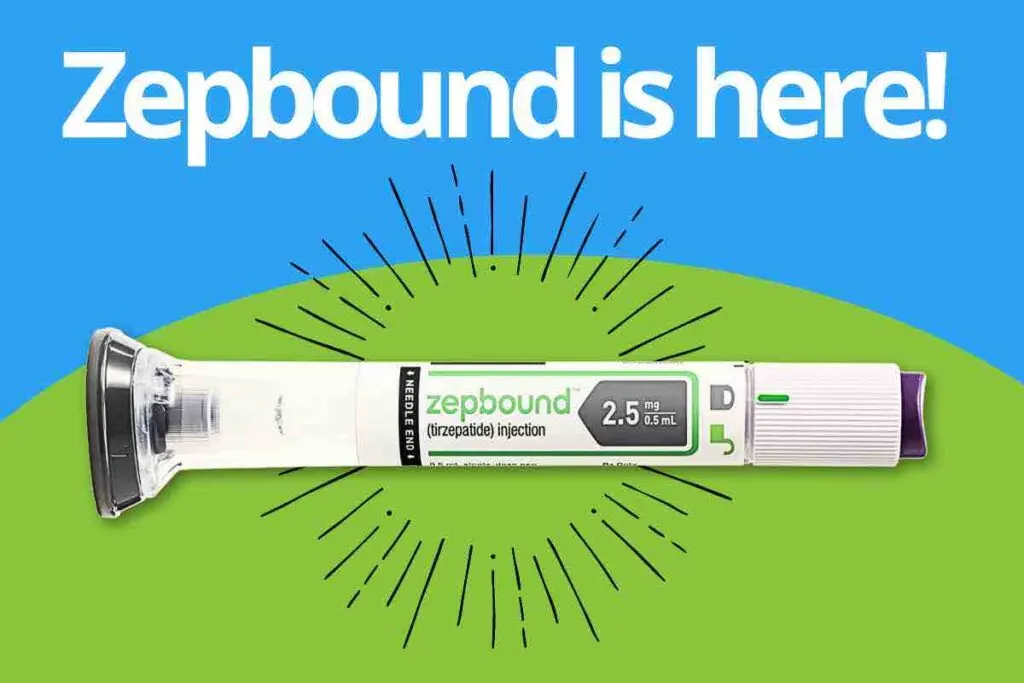 Zepbound is Tirzepatide aka Mounjaro
Zepbound is Mounjaro aka Tirzepatide. Confusing? Let's break this down. Eli Lilly releases Mounjaro ins summer of 2022 with an FDA approval for Type 2 diabetes. While many of us use Mounjaro for weigh loss and obesity – Eli Lily in an effort to gain FDA approval for obesity, made efforts to keep Mounjaro for Type 2 diabetes.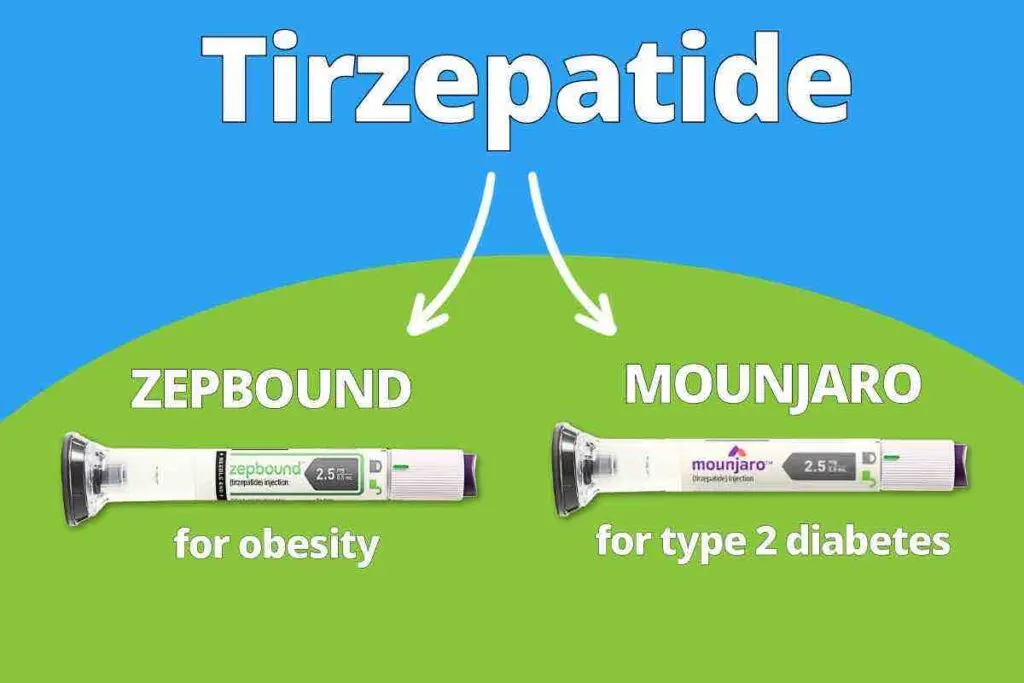 Now that the obesity FDA approval for Mounjaro / Tirzepatide is here, Lily has a new brand for Mounjaro for weight loss and that is Zepbound.
Zepbound FDA Approval for Obesity
After waiting for the FDA Mounjaro for weight loss approval, it's finally here. As speculated, the brand name Mounjaro will remain in effect for those with type 2 diabetes while anyone using Tirzepatide for obesity / weight loss will use Zepbound.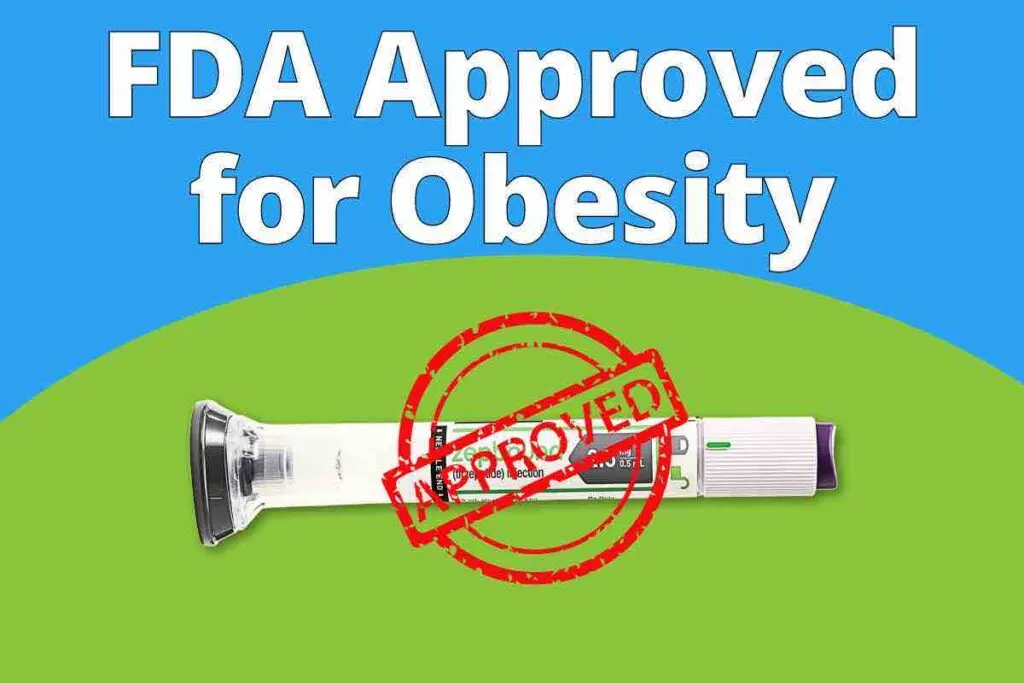 Tirzepatide FDA Approval for Obesity
Here is the official press release from November 8, 2023 in regards to Tirzepatide FDA approval for obesity. This is huge victory for the war on obesity as so many of us can state that Mounjaro for weight loss is a game changer.
Health Insurance Approval
As we all know the health insurance woahs, especially anyone who has tried to get Mounjaro covered by insurance without having type 2 diabetes. While we can't guarantee that insurance approval for Zepbound, we can say this.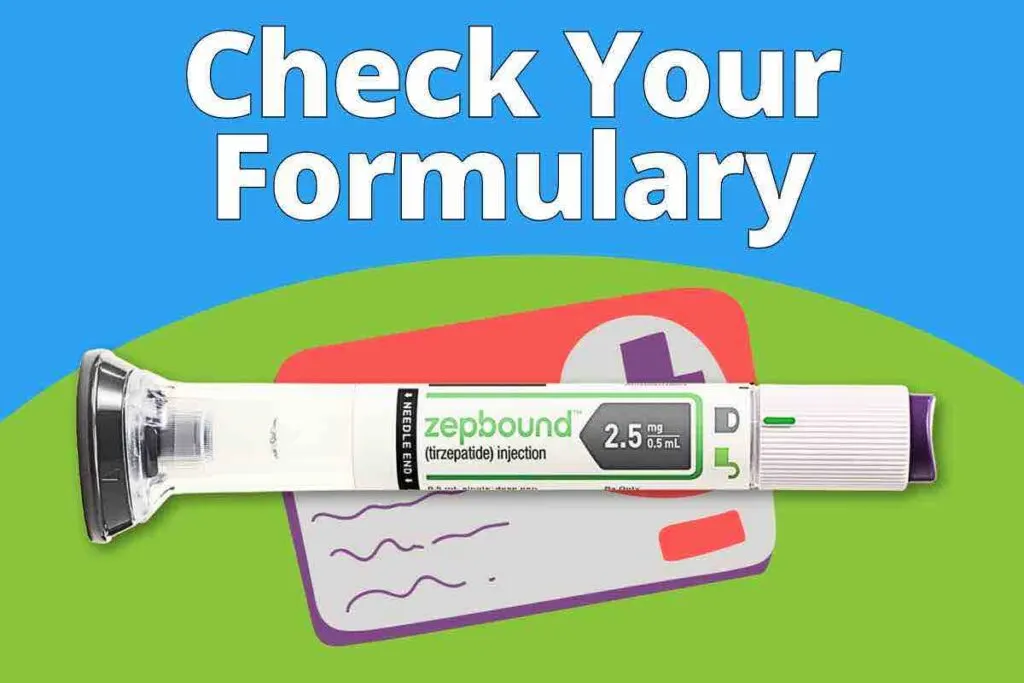 With Tirzepatide FDA approval, this signals to insurance providers that this is effective for weight loss. Remember that not all insurance providers cover obesity treatments. Typically, if you are on a group health insurance with an employer – this is most often a decision made by HR (also accounting, let's be honest!)
Check Insurance Formulary
When it's time to elect benefits for the new year and choose a health insurance plan, ask questions. Also make sure to check out your health insurance's formulary. A formulary is a list that is update thru-out the year with what prescriptions your health insurance provider will cover.
As soon as Zepbound becomes available, call your insurance provider to see if this is covered. Speaking of Zepbound availability, let's talk about when we can expect that.
When Will Zepbound be Available?
The million dollar question for anyone who is wanting a script for Zepbound is when can I get it. Currently, the time frame for Zepbound hitting shelves is after Thanksgiving 2023 to early January 2024.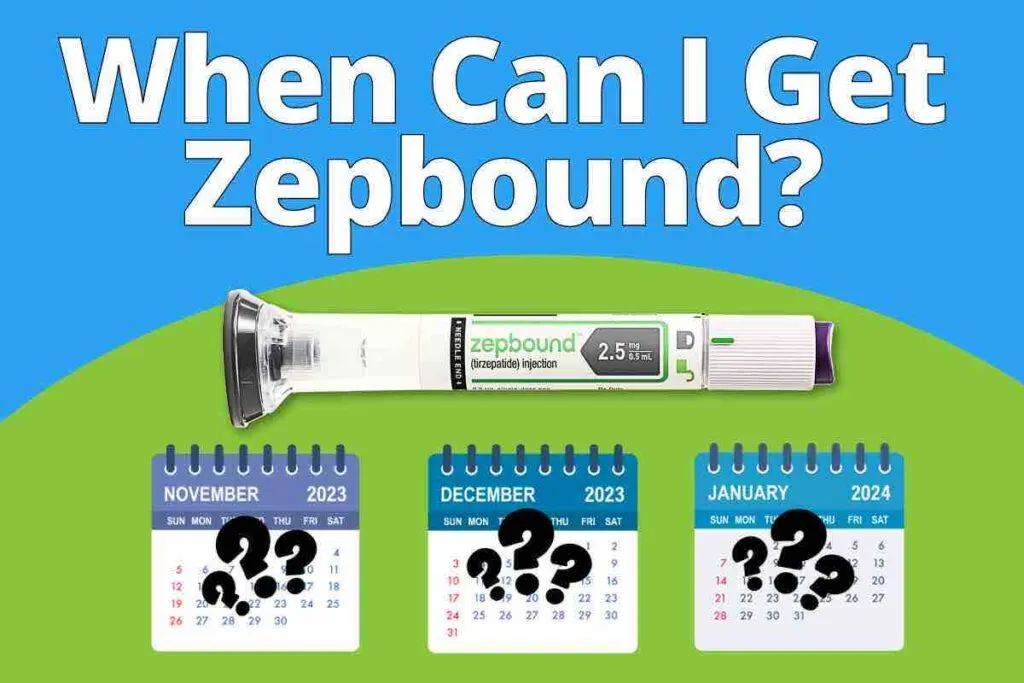 From our Mounjaro community, we are learning many doctors are either just learning of Zepbound and the FDA obesity approval or are not ready to write a script until Zepbound is available for purchase.
How Much Will Zepbound Cost?
Another important question, how much will Zepbound cost? If you were like me, hoping that Eli Lily would take sympathy and not price as high as Mounjaro – I hate to report that the pricing model is the same.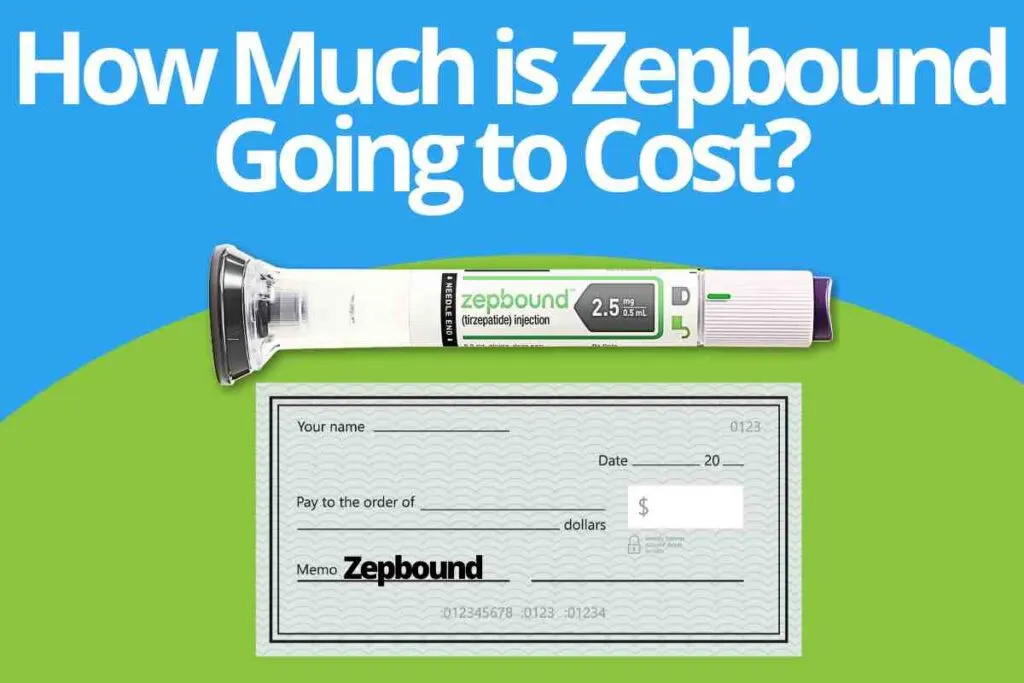 Expect Zepbound cost to match the price of Mounjaro which is approximately $1050 a month (on average.) This cost will include 4 injectable pens for weekly usage.
Zepbound Savings Card
There currently is news that YES, there will be a Zepbound coupon – similar to that of Mounjaro. That said, nothing is official until Zepbound is on the market.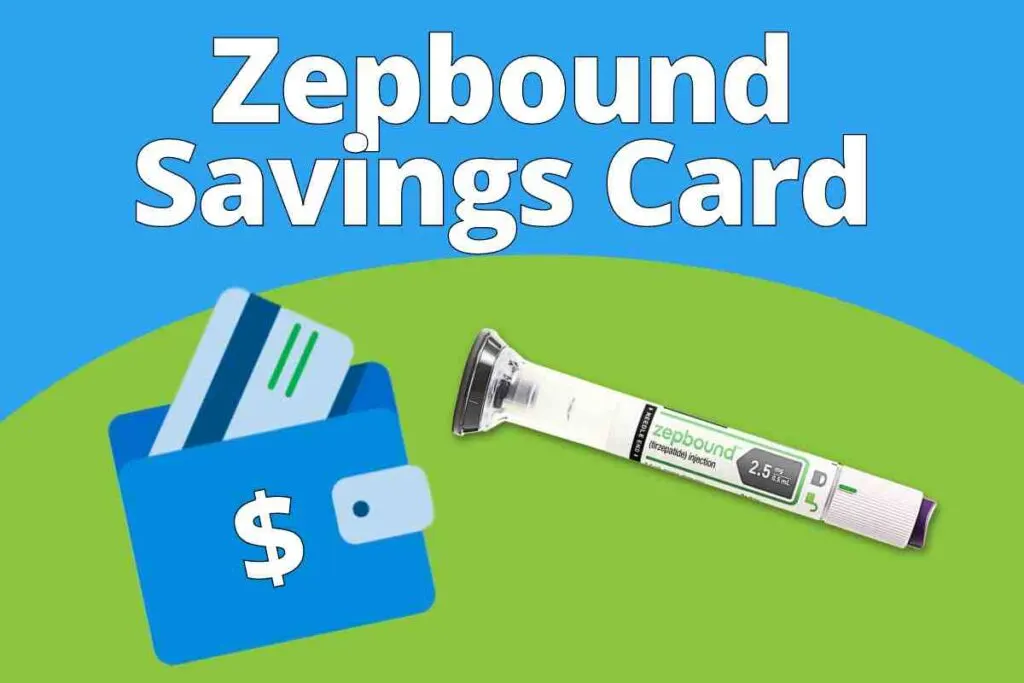 We are anxiously awaiting official literature in regards to a Zepbound Savings Card so stay tuned and we will share what we learn here!
Usage Guidelines
So what are the Zepbound usage guidelines in regards to injections? You can expect the same weekly injections as you did with Mounjaro.
Pre-filled Injectible Pen
Like Mounjaro, Zepbound will come in a pre-filled injectable pen. Learn about best Mounjaro injection tips for suggestions from our community and personal experience.
Zepbound Dosages
Here are the Zepbound dosages that will be available for doctors to prescribe:
2.5 mg/0.5 mL single-dose pen
5 mg/0.5 mL single-dose pen
7.5 mg/0.5 mL single-dose pen
10 mg/0.5 mL single-dose pen
12.5 mg/0.5 mL single-dose pen
15 mg/0.5 mL single-dose pen
Mounjaro Maintenance
Something that many of us who have lost weight on Mounjaro are looking forward to learning is how the maintenance phase of Zepbound will look.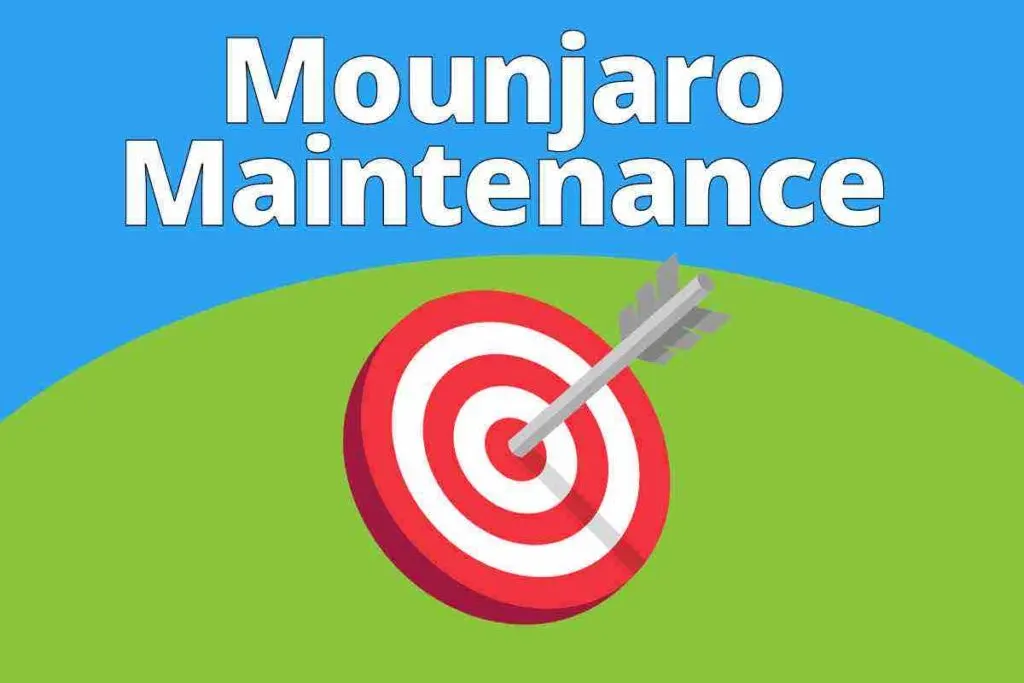 Hitting Goal Weight
Since Mounjaro was originally intended for T2D – there were not any official Mounjaro maintenance guidelines about what to do when you have hit your goal weight.
Join Our Zepbound Community
With this Zepbound news just arriving, we are all excited to learn as much as we can after waiting for Tirezepatide to be FDA approved for obesity. Now that it's here, we will be sharing as much as we learn about this new exciting obesity treatment.
We have setup a Zepbound community for anyone wanting to learn more about this and hear from others who have experience success on Mounjaro weight loss.
This information is for educational use only. Any medical advice should be discussed specifically between you and your medical professional. Information provided here is not

We are excited to expand our keto content to include other solutions our community is using to achieve optimal health. While we understand that this may not be for everyone, we do know that people are seeking information about obesity as a disease and solutions, such as Zepbound, Wegovy, Ozempic / Semaglutide and Mounjaro / Tirezepatide.

Please direct any questions in regards to personal use with your doctor and any questions in regards to coupons, etc should be discussed with your pharmacy or with the pharmaceutical customer service.