We have good and bad news in regards to the 2023 Mounjaro Copay Card.
Anyone who has started with the OG Mounjaro savings card knows the velocity of emotions surrounding the coupon changes and updates over the last 12 months. Here you will find the latest information about the Mounjaro discount card and how you can save, avoiding the full retail price.
Mounjaro Copay Card 2023 Updates
The one thing in life that is consistent, is change. In June 2023, Eli Lily released yet another new Mounjaro copay card.
We are breaking this down by evaluating the new terms and conditions, what this Mounjaro coupon change means, what to expect and how to save from now until the end of December 2023.
As always, we will cover the latest Mounjaro copay card 2023 news here. First, let's dive in and tell you the good and bad news if you have the OG savings card.
Mounjaro Savings Card Extension
We told you this new Mounjaro coupon change would come with good news and bad news. The good news is for anyone who either has not used the Mounjaro Savings Card or if you have an OG Mounjaro coupon and were afraid you would be paying full price for Tirezepatide at the end of June 2023.
OG Coupon / Savings Card
The original Mounjaro savings card allowed many of us who have been using Tirezepatide for the last year to only pay $25 a month. Many of us in the Mounjaro community refer to this as the OG coupon or OG savings card as it was amazing.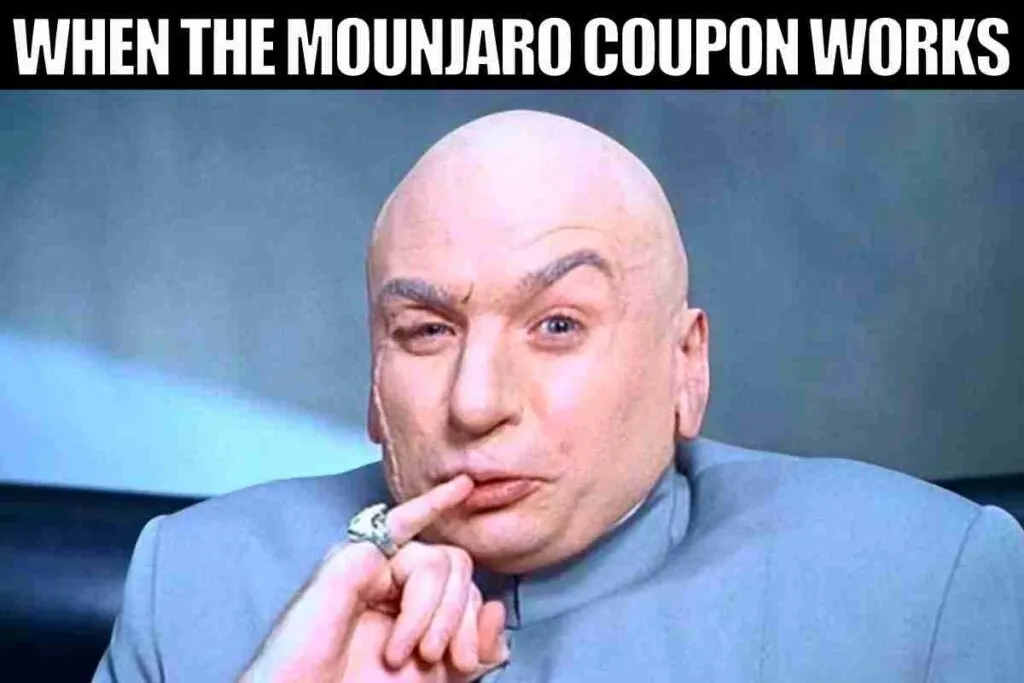 We actually did a series of Mounjaro memes – including this funny one about using the coupon.
If you had downloaded this before October 2022, Lily allowed for these to be grandfathered in. You did NOT have to have a type 2 diagnosis, nor did insurance have to cover the medication for you to be eligible to receive the significant discount.
While I wish we could deliver news that the OG Mounjaro coupon expiration date has been extended, that isn't the case. If you are using the OG discount card and your insurance does not cover Tirezepatide – the card expires on June 30, 2023.
That said, the OG savings card doesn't expire for everyone.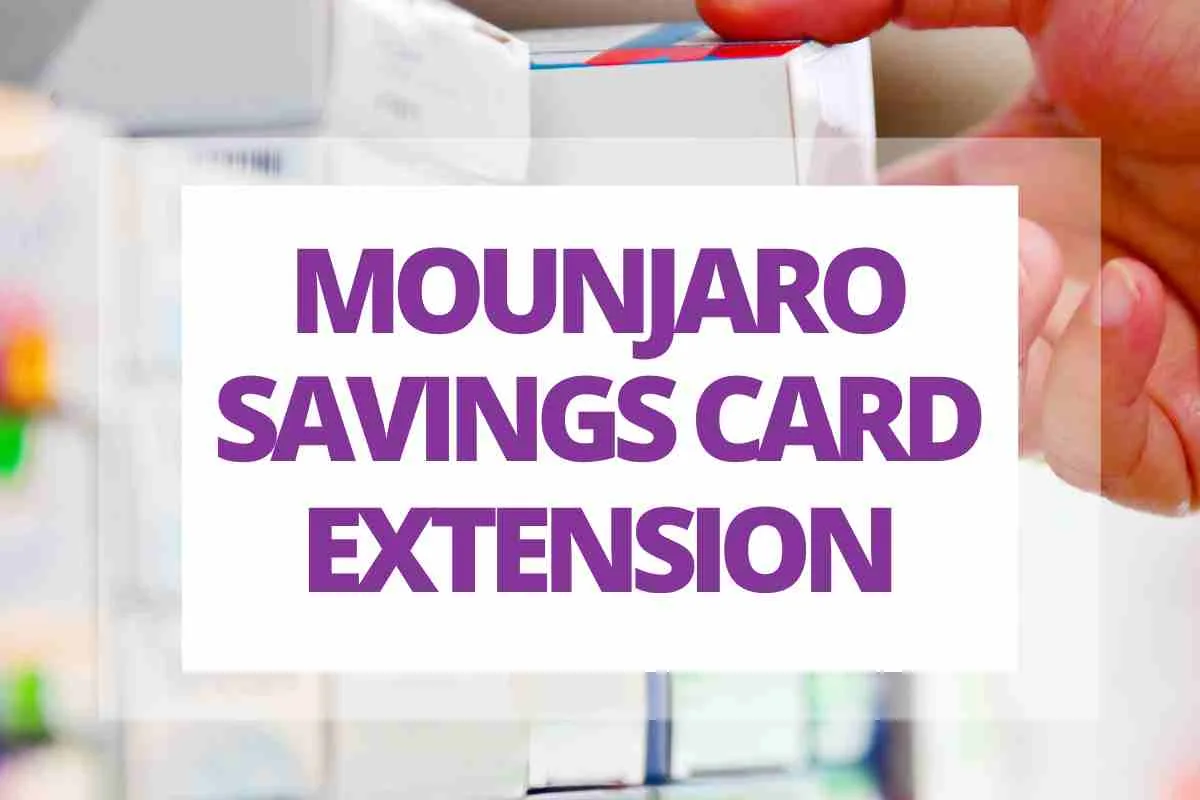 If you have health insurance that does cover Mounjaro (even at a tier 3) – with the OG Mounjaro savings card, you can will still be eligible to receive the $25 a month copay assistance until December 31, 2023. This is as long as your health insurance covers a portion of the price.
We talked about Mounjaro cost and it's expensive if you don't have insurance coverage, which many providers are still not covering – but more are.
Mounjaro Coupon Change
While if you are eligible (keep reading) and have no used or are new to Mounjaro – this is great news as you maybe able to save significantly on Tirezepatide.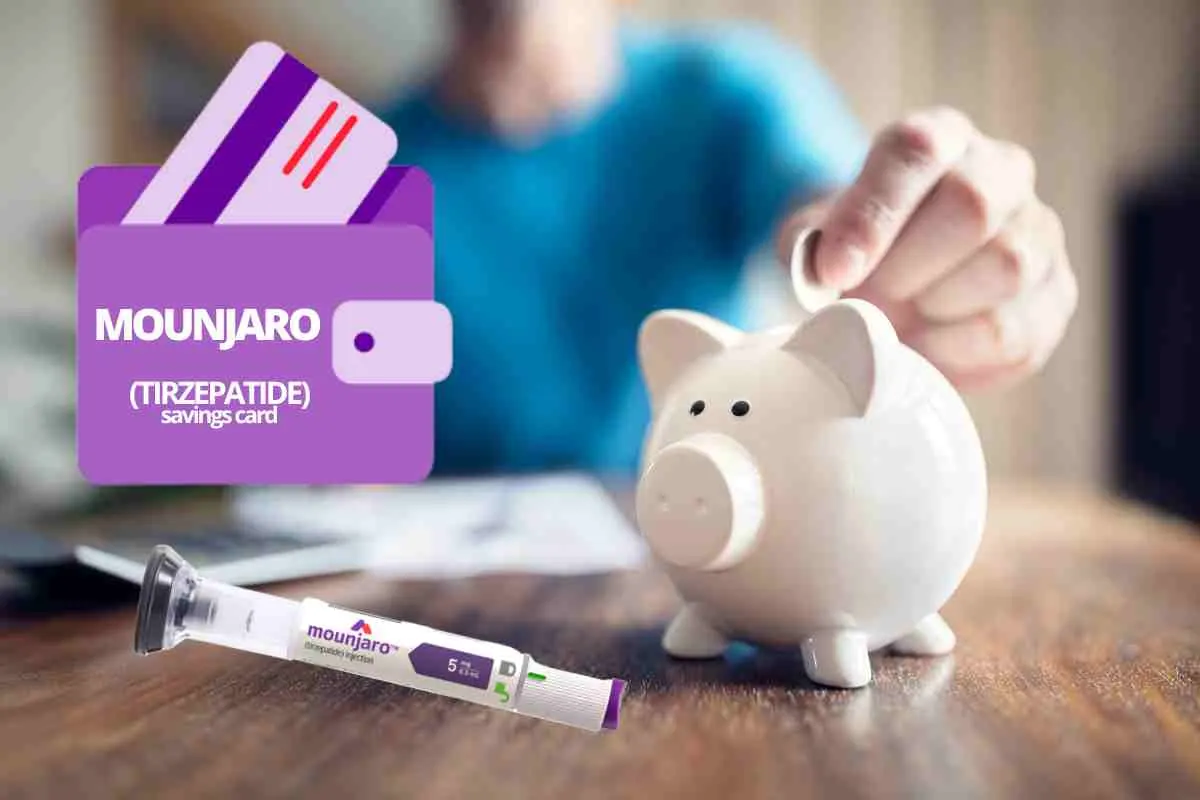 The bad news is in regards to the requirements that Lily has put in place with the Mounjaro coupon change. As of June 1, 2023 – the latest Mounjaro coupon change is when you download a new savings card from the Lily site. Here is what is required to be eligible for the Mounjaro coupon savings.
Many suspect that since the Mounjaro FDA Approval for weight loss is not yet confirmed, and the sheer popularity – Lily changed the eligibility requirements and coupon savings.
Mounjaro Savings with Coupon
If you are eligible and have insurance that covers Mounjaro – good news! You can receive co-pay assistance and get Mounjaro for $25 a month.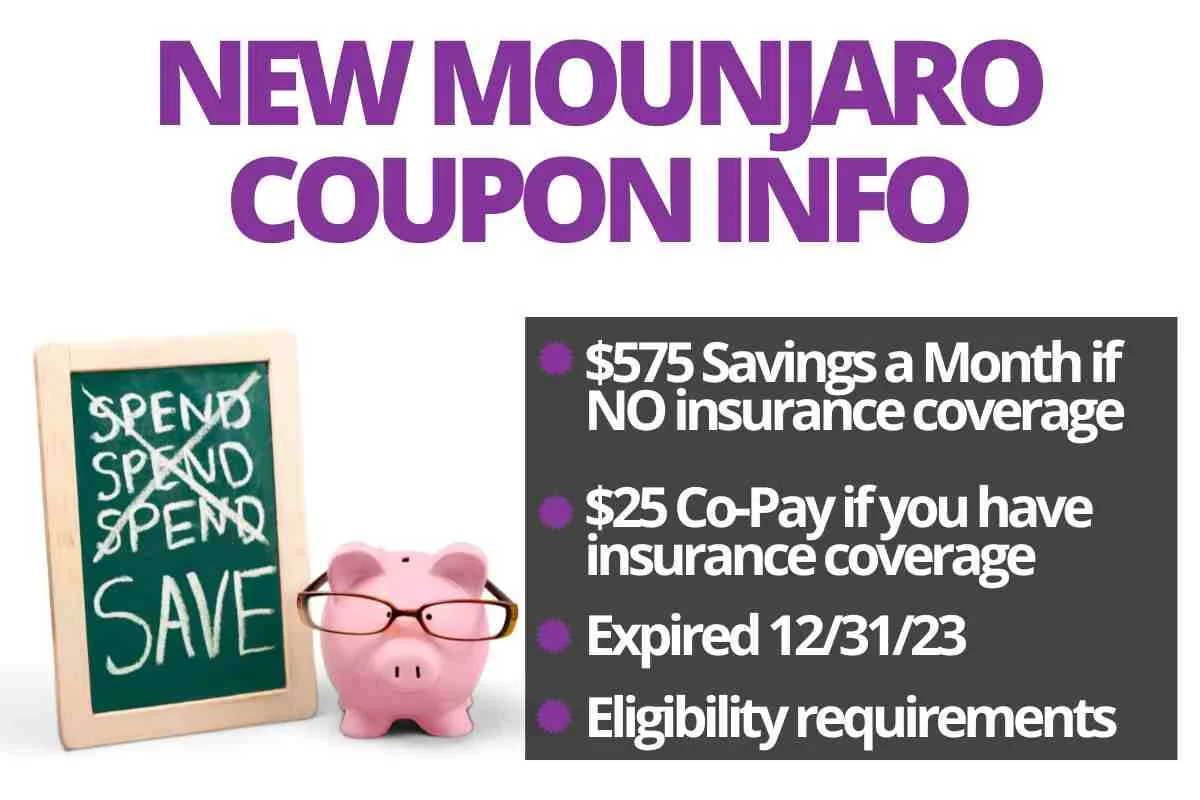 Those of us whose insurance does not cover Mounjaro will receive a $575 savings off the retail price, with an annual cap of $3,450. What does this equate to? If you do not have insurance coverage, with the new Mounjaro coupon you will have to pay approximately $425 a month. This is a lot less than the estimated retail pricing of $1000 a month, that said – it still hurts the pocket book!
Now that we've talked about how you can save on Mounjaro, let's look at Lily's requirements for using the new coupon.
Eligibility Requirements
You must answer all questions before receiving confirmation that you can receive the Mounjaro discount card.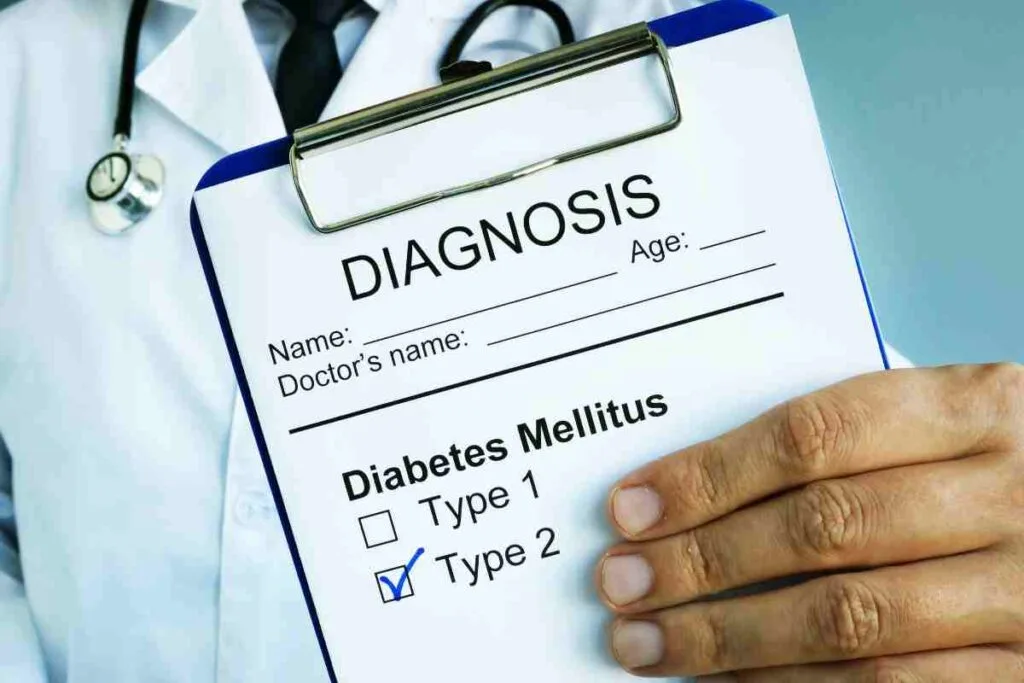 This is a Mounjaro Coupon change that happened back in late 2022 and has continued with this June 2023 update.
I confirm that I am a resident of the United States or Puerto Rico who is 18 years of age or older.
I confirm I am NOT enrolled in a federal or state government-funded prescription program.
I confirm that I have a Mounjaro prescription for Type 2 Diabetes.
This new Mounjaro coupon for June 2023 expires on December 31, 2023. If you are eligible to receive the savings card, click here to download.
With the OG card, we were not required to confirm a type 2 eligibility. So many of us who are using Mounjaro for weight loss did not have to confirm this to be eligible for co-pay assistance. Read more about this in our How to Get Mounjaro for $25 a month post.
If you are new to Mounjaro, we have a plethora of information that we have shared over the last 12 month. Here is a popular post that you may enjoy about Mounjaro snacks.
This information is for educational use only. Any medical advice should be discussed specifically between you and your medical professional. Information provided here is not

We are excited to expand our keto content to include other solutions our community is using to achieve optimal health. While we understand that this may not be for everyone, we do know that people are seeking information about obesity as a disease and solutions, such as Wegovy, Ozempic / Semaglutide and Mounjaro / Tirezepatide.

Please direct any questions in regards to personal use with your doctor and any questions in regards to coupons, etc should be discussed with your pharmacy or with the pharmaceutical customer service.
Questions Answered
Here are frequently asked questions answered about the new Mounjaro coupon change:
Do I have to have type 2 diabetes to use the new Mounjaro coupon?
In order to download the new Mounjaro coupon, you have to confirm that you have a Mounjaro prescription for Type2 diabetes. This maybe confirmed by a pharmacist, or may not. This varies as each pharmacy has it's own policies.
How much can I save on Mounjaro with the Copay Card in 2023?
The new Mounjaro saving card can save you $575 a month until the end of 2023 if you are eligible and your insurance does not cover Tirezepatide. If you do have health insurance that will cover a portion of the costs, the new Mounjaro coupon may save you $975 a month (estimate.) The coupon acts as a co-pay assistance program, allowing you to only have to pay $25 a month rather than a typical insurance co-pay.
When did the new Mounjaro Savings Card come out?
Lily dropped the new Mounjaro coupon on June 1, 2023. The eligibility requirements were changed in November 2022 where you had to confirm a Type 2 diabetes prescription in order to download the card.
What are the Mounjaro alternatives for obesity?
If the Mounjaro savings card is not something you will be able to utilize, check out information on the WeGovy coupon. While Mounjaro is not currently FDA approved for weight loss, Wegovy is!
Many private health insurance companies who cover obesity care have Wegovy (aka Semaglutide) on their formularies. Random fact: Wegovy is the same formula for Ozempic in a different dose.
As always, as we continue to learn more – we will share the Mounjaro news with you about the latest with this break-thru medication.
New Mounjaro Copay Card 2023 is part of the Keto Dirty series on Mounjaro Weight Loss