This viral chaffles recipe has been shared and enjoyed thousands of times by friends in and out of our keto community. Learn what all the egg waffle hype is about!
THE INFAMOUS CHAFFLES We are showing you how to make a delicious sausage keto omelette on stovetop and how to with the Dash Rapid Egg Cooker.
The infamous chaffles, you know – the low carb waffle or egg waffle that is low in carbs and big on taste. We were one of the first to hit the internet with it. Here is the original chaffle recipe you are looking for.
Famous Chaffle Recipe
You guys, this chaffles recipe is all the rage right now in Keto land and if you have no idea what a chaffle is, you are in for a treat. This may just be life changing, or at least diet altering as the beloved chaffle is a keto food that will take your keto recipes to a whole new level!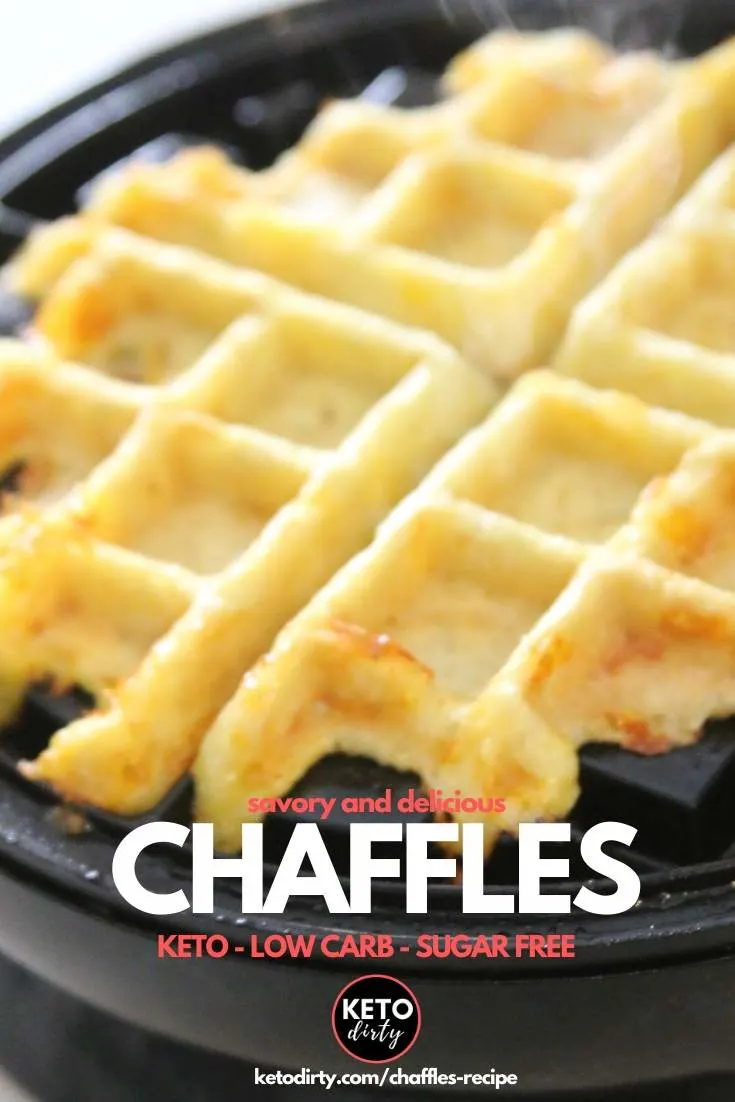 We quickly fell in love with chaffle and found there are multiple ways to eat it. Do you want sweet or savory? This is our original chaffle recipe that we are saying is best for savory/salt. But if you are new to the chaffle craze, let me first introduce you.
What is a Chaffle?
The original chaffle recipe origin is unknown. But what is a chaffle? A chaffle is – well, it's Keto magic in your mouth. Okay, fine – a chaffle is a low carb waffle that works AWESOME for filling your need for bread. It just takes a few ingredients, can be made in a matter of minutes and is made in a waffle maker.
Several versions are made with cheese, so get it? When you mesh cheese and waffle – you get chaffle (and you also get magic.) Well enough with the back story. Now that you know what this keto food is, let's make one and let you see for yourself how amazing this keto waffle is!
Chaffles Recipe
Everyone takes a recipe and makes it their own, and I've done the same with this version. A friend forwarded me this keto recipe a few months back and I've since perfected it, or at least for me and my liking. Let's dive in and learn how to make chaffles.
Remember – this is the almond flour chaffle recipe we recommend for using with savory items. If you are looking for more of a breakfast chaffle – use our sweet chaffle recipe.
How to Make a Chaffle
Did we mention how this is a super easy Keto recipe? And if you are on the Keto diet, chances are that you already have the chaffle ingredients in your pantry and fridge! Here is how to make a chaffle.
Ingredients Needed
There are a few things you will need. Here are the chaffle ingredients we will be using, and supplies.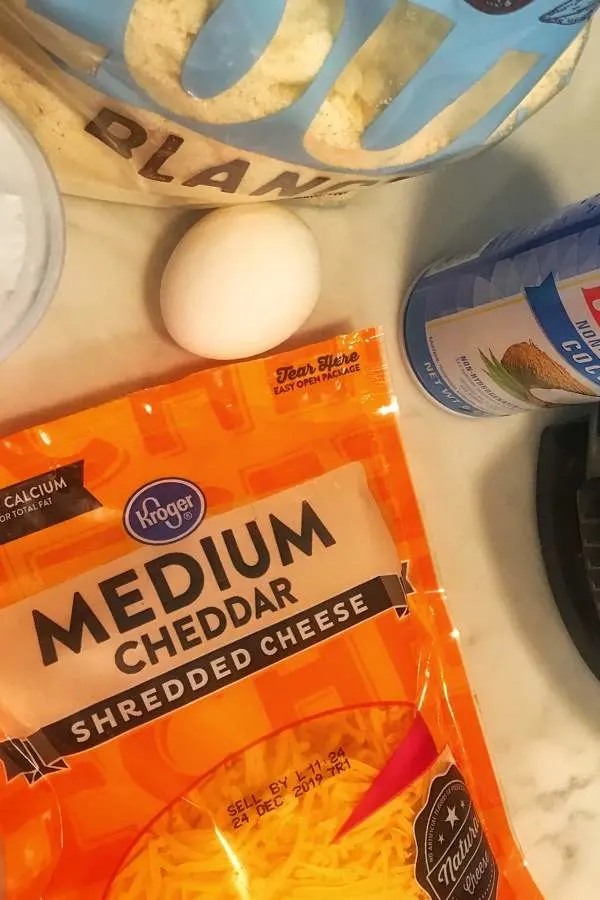 Don't worry if you see the 2019 cheese expiration date. We told you, this was one of the original chaffle recipes on the web!
Eggs
Almond Flour
Coconut Cooking Spray
Cheese (we like cheddar or mozzarella)
Waffle Iron
Bowl
Mixer / Stir Stick
Let's Cook a Chaffle
Did we mention how easy it is to make? Let's dive in and make a chaffle. First, rule of making chaffles, always spray your waffle maker with cooking spray! No one like a burnt chaffle.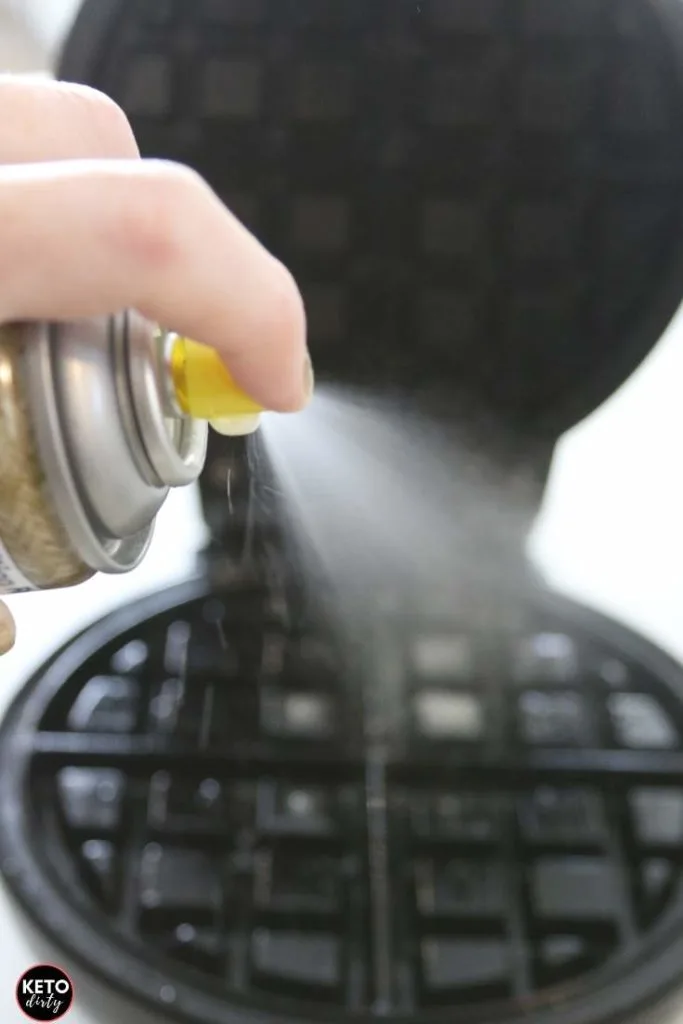 Next, let's mix the ingredients in a bowl. This egg mixture is what makes the magic happen.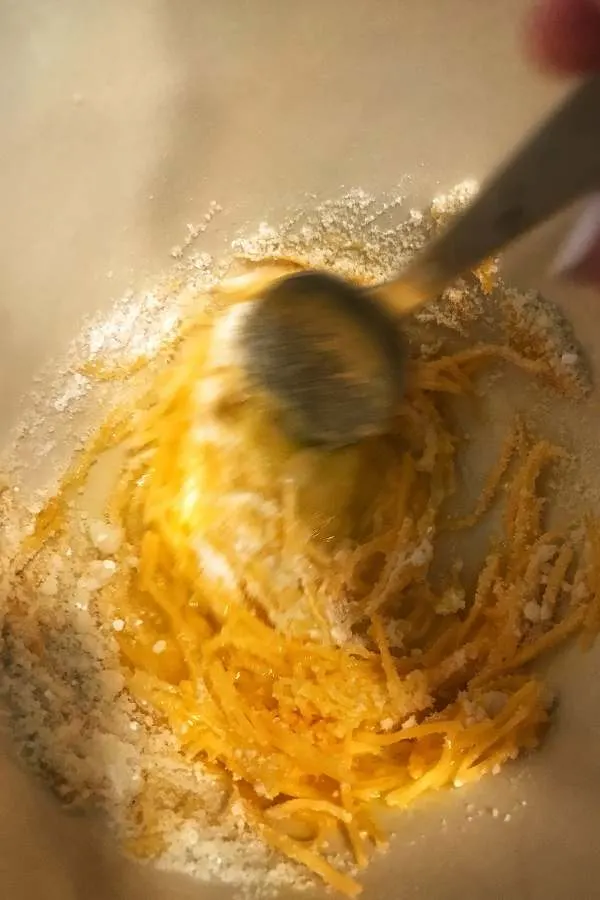 Close waffle iron and wait impatiently for approximately a minute while your low carb cheese waffle cooks.
Here is a detailed recipe with precise measurements and ingredients.
Almond Flour Chaffle
Try out this almond flour chaffles recipe. If you are thinking you want to try something sweeter our sweet chaffle recipe is the answer!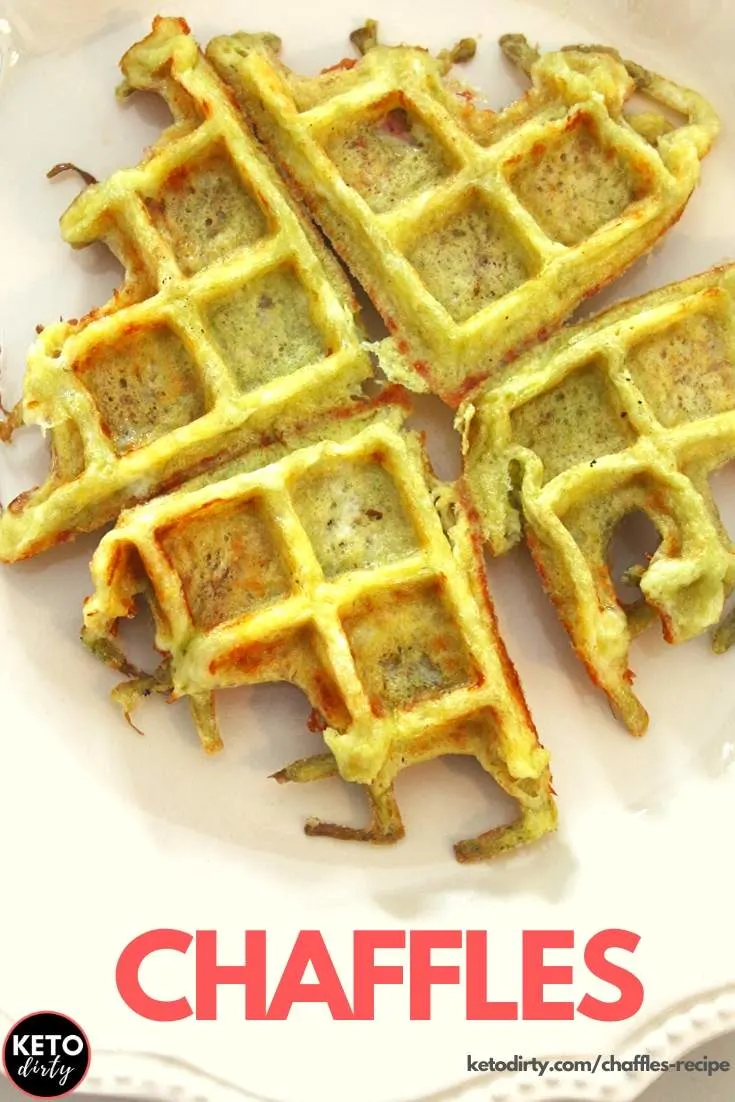 The greatest thing about this keto food is the ways to make this your own. We are going to be sharing various Chaffle recipes as we experiment and try new ingredients to change things up!
Don't miss our post on KETO Breakfast Ideas!
No Flour – No Problem!
If you can't eat almond flour or coconut flour, we have an alternative recipe that you will love. Check out our Flourless Chaffles!
Best Waffle Makers for Chaffles
If you are looking for a waffle maker to make your chaffles, here are a few suggestions! Here is what our Keto community is saying that the best chaffle waffle maker is!
Waffle Bowl Maker
And if you want to get extra fancy, why not try a chaffle bowl? That's right, get a waffle bowl maker to make your new favorite keto recipe.
The thought of a taco salad in a bowl? YUM!
Add Avocado
Ready to kick your low carb waffle up a notch? If you love avocado toast, then you will love this!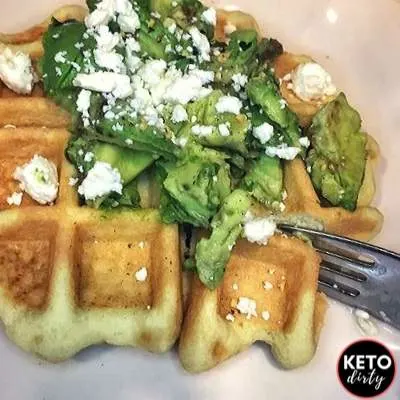 That's right, that is an AVOCADO Chaffle. You are welcome.
Well Keto Dirty friends, there you have it. That is how to make a chaffle in a waffle maker. We hope that this recipe and tutorial were helpful to you and more so, we hope you enjoy your meal!
Looking for Something Sweet? Try THIS!
You guys, if you love our Keto chaffle, you will absolutely die (retraction, okay – I was totally being extreme. You will not die – but you will hopefully really like this!) when you try this ->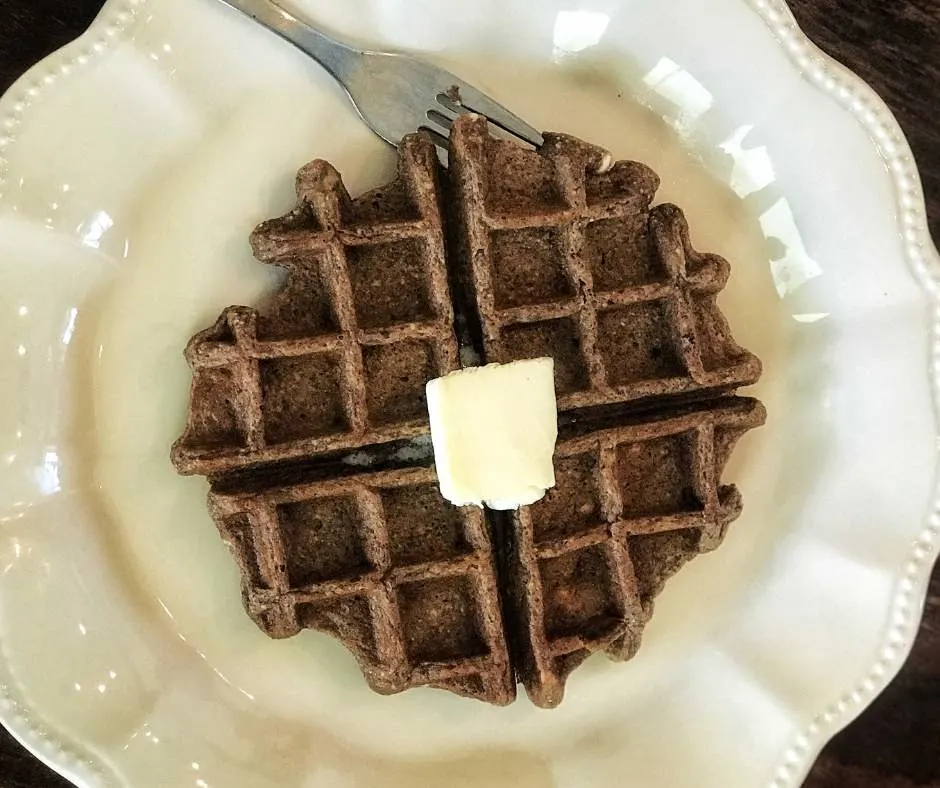 Yes, you guys! That is a CHOCOLATE CHAFFLE. This is perfect for when you have a sweet tooth!
Ham and Cheese Chaffle
Get your protein in with this delicious ham chaffle.
Share a Photo
If you do end up making this, we would love to see photos! Send us a photo on our Keto Dirty Facebook Page. We would love to create a chaffle photo collection from all of our Keto friends!
We Love Chaffles
There are so many ways to make chaffles that we have a whole collection of chaffles and everything you want to know about them!
P.S. Make sure to follow Keto Dirty on TikTok, Facebook and Instagram