Ham Chaffles Recipe – the latest edition to our collection of chaffles recipes that has become a family favorite.
When we first posted about chaffles – the post went wild. Since then, we have been expanding our recipe with various combinations and sharing our family's favorites.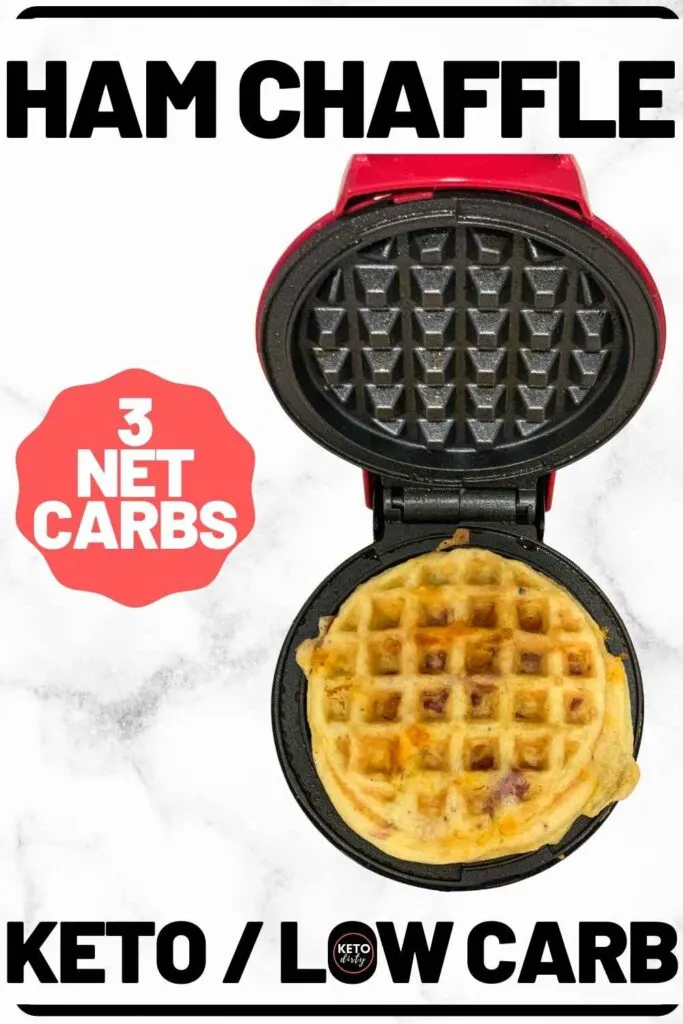 Quick and Easy Keto Breakfast
Quick and easy recipes are what helps make dirty keto diet a success for us!
The ham chaffle is the current most requested keto breakfast recipe by my kids and husband. Just like the other chaffle recipes – the ham chaffles just includes a few ingredients, only takes about 5 minutes to make.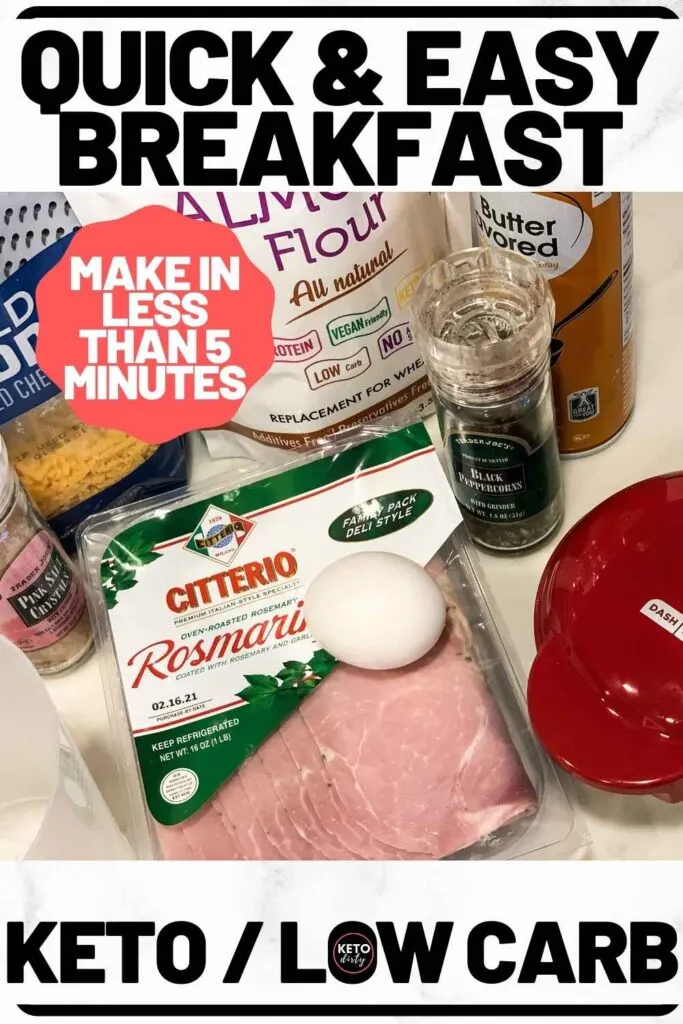 Finding meals that the entire family will eat is super helpful in sticking to low carb eating.
Don't Forget the Non-Stick Spray
The biggest way to mess this ham chaffles recipe up is by not spraying your waffle maker with a non-stick spray.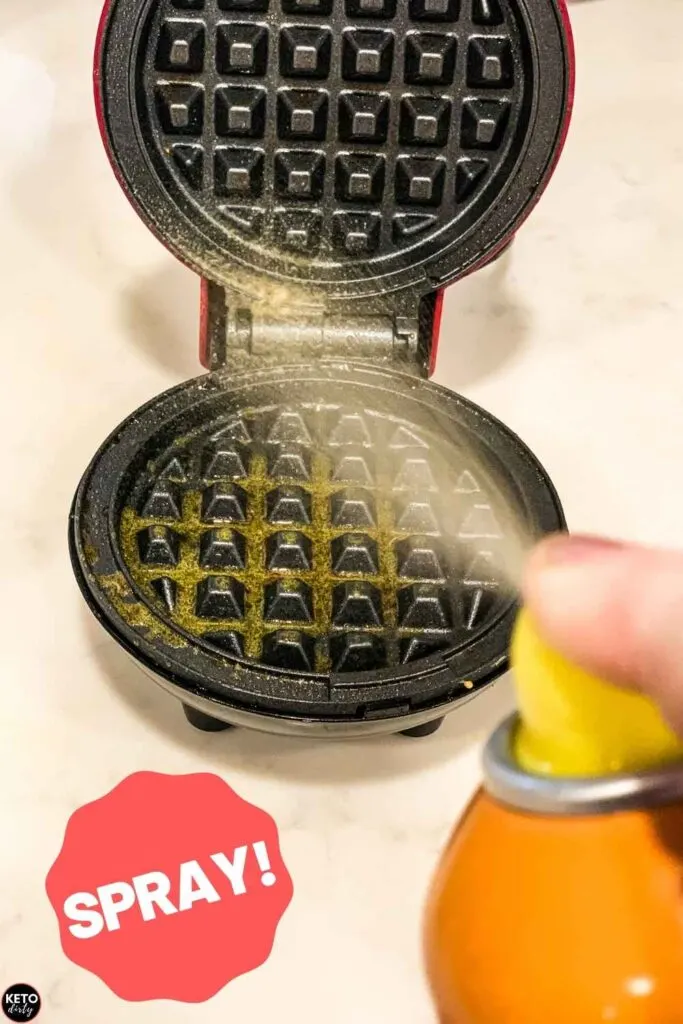 I know, it sounds silly but if you have ever forgotten the non-stick spray, you know what I am talking about!
Easy Ham Chaffle Additions
Looking for more ways to spice up your ham chaffles? Here are a few suggestions that you can do to change up this low carb breakfast recipe. These easy additions comes in helpful if you are like me and tend to make the same breakfast dishes over and over!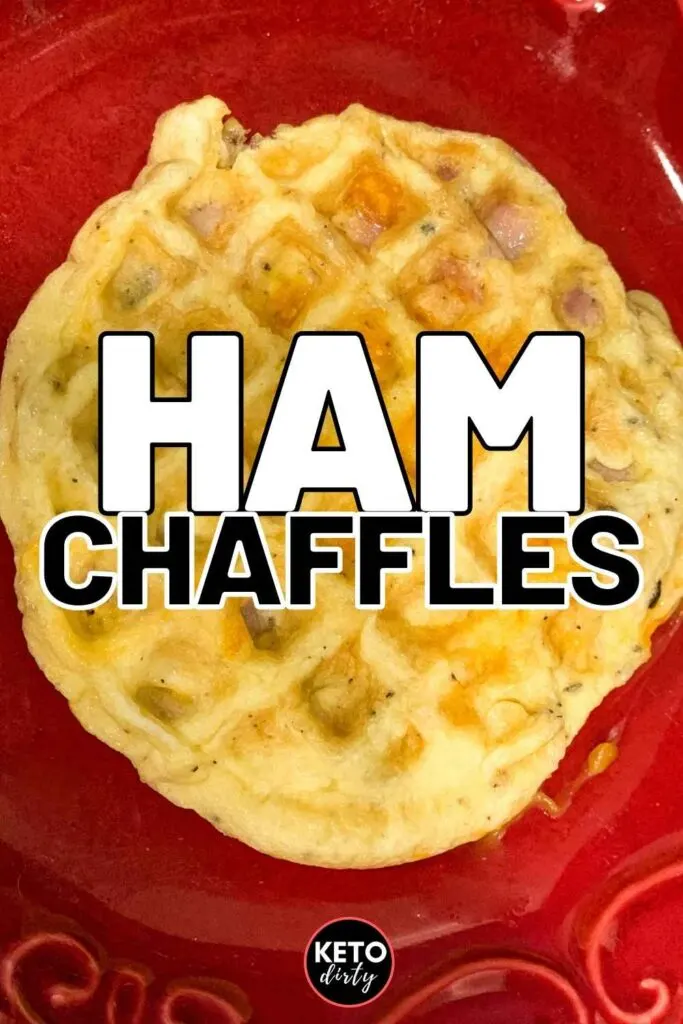 Chives – adding chives can create a richer flavor.
Change the Cheese – while we typically grab cheddar cheese, why not try out a different cheese? Mozzarella or gouda re both great cheeses to use with eggs.
Garlic Seasoning – I love me some garlic, my family – not so much. If you are a garlic lover, try adding some garlic seasons when you add in the salt and pepper to your ham chaffles for a garlicky flavor.
Onions – for a more omelette taste, try adding in a few onions.
Italian Seasoning – the flavors in Italian seasoning are a great addition to spice up any egg dish.
Ham Chaffle in the Waffle Maker
As you can guess, we make these keto waffles, or chaffles often. Here is our pick for best chaffle waffle maker.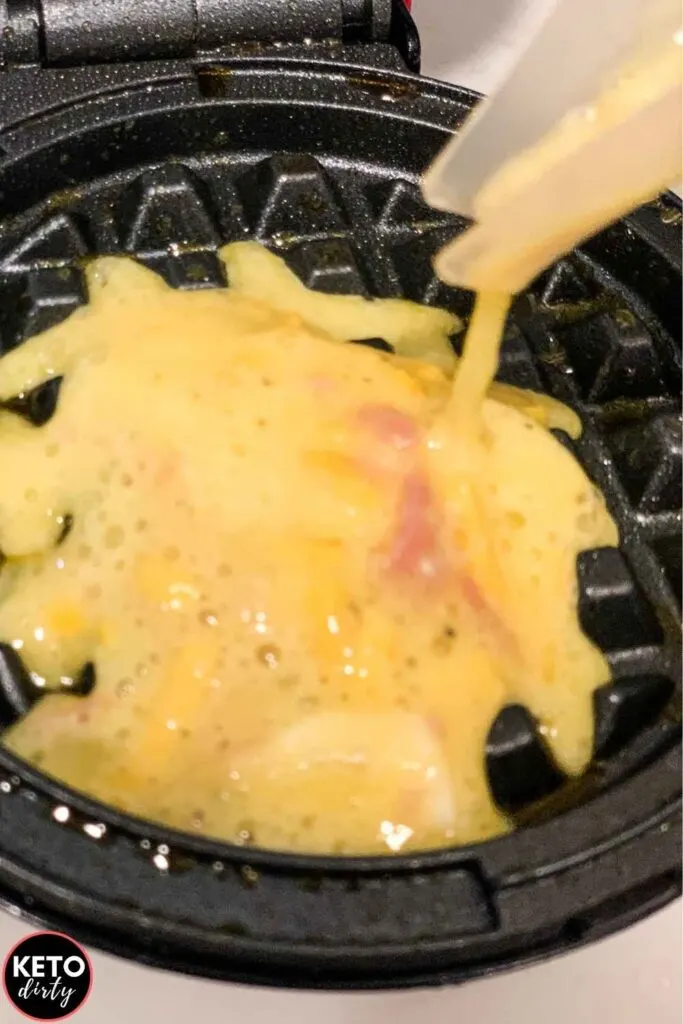 (The ham chaffles can be used in any waffle maker.)
Favorite Ham
Our favorite ham that we use in all of our low carb recipes is the rosemary ham found at Costco. We make a monthly run to Costco and typically grab 3 packs of the rosemary ham for our family of 6!
This also can be made with leftover ham (honeybaked ham is our favorite holiday ham!)
We Love Chaffles
There are so many ways to make chaffles that we have a whole collection of chaffles and everything you want to know about them!
Ham Chaffles is a part of the Keto Dirty Chaffles and Keto Breakfast Ideas Series
P.S. Make sure to follow Keto Dirty on TikTok, Facebook and Instagram