We are bringing your sweet tooth a sweet chaffles recipe that you will be making in no time.
It all started with the basic chaffle recipe – and now, let's kick that low carb waffle recipe up a notch and give you a keto dessert or a keto breakfast that you will love.
Make Sweet Chaffles
The perfect amount of sweet that can be used for any meal, but a definite must for breakfast or brunch. This sweet chaffles recipe is simple and is an easy to make keto breakfast idea.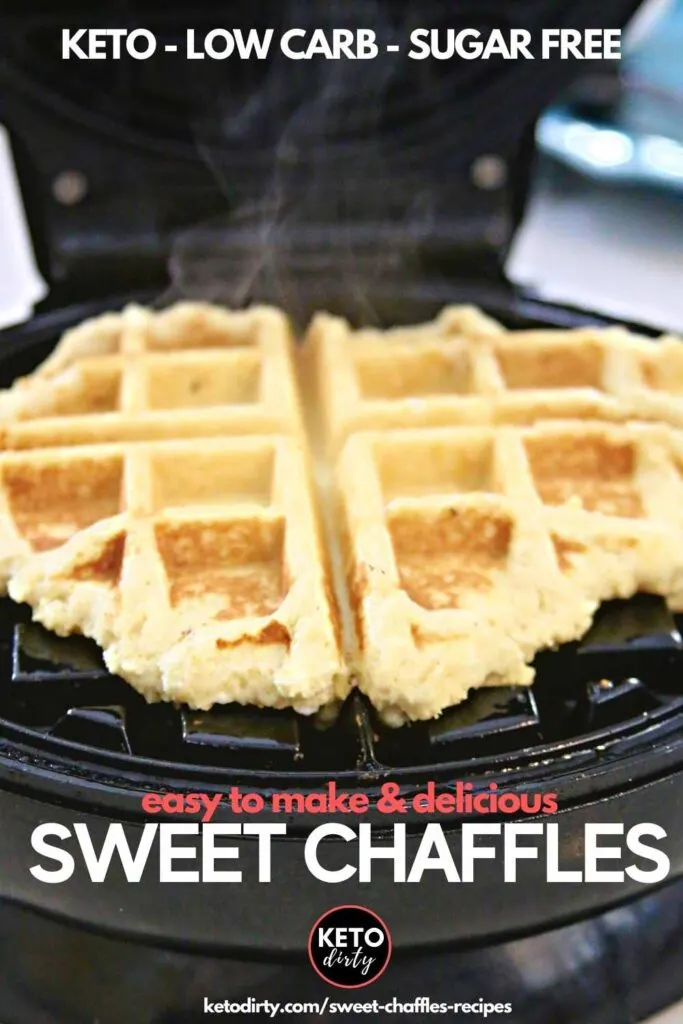 There are 2 different base chaffle recipes here at Keto Dirty. One for savory and another for sweet. This is our sweet coconut flour sweet chaffle recipe. Here is our original basic chaffle recipe – perfect if you are wanting a standard waffle taste.
Do It Your Way
Anyone who has gone without sugar whether on keto or low carb, knows the pains – yes, sometimes hunger pains. But seriously, that sugar craving struggle is REAL.
As we mention often here on Keto Dirty, our goal is to help you find ways to create a keto lifestyle. We blur the lines of traditional keto where you may not use certain ingredients or may not drink diet drinks.
If you are strict keto, this may not be for you – but if you like dirty keto and to keto dirty like us, you are in good company!
Delicious Keto Dessert or Breakfast
Let's make a sweet chaffle for dessert or no judgement if you eat this for breakfast. It's good – REAL GOOD! This has just a hint of chocolate, cinnamon, vanilla and LOTS of yum. If you previously enjoyed waffles for breakfast, then this is a great alternative to that bad habit.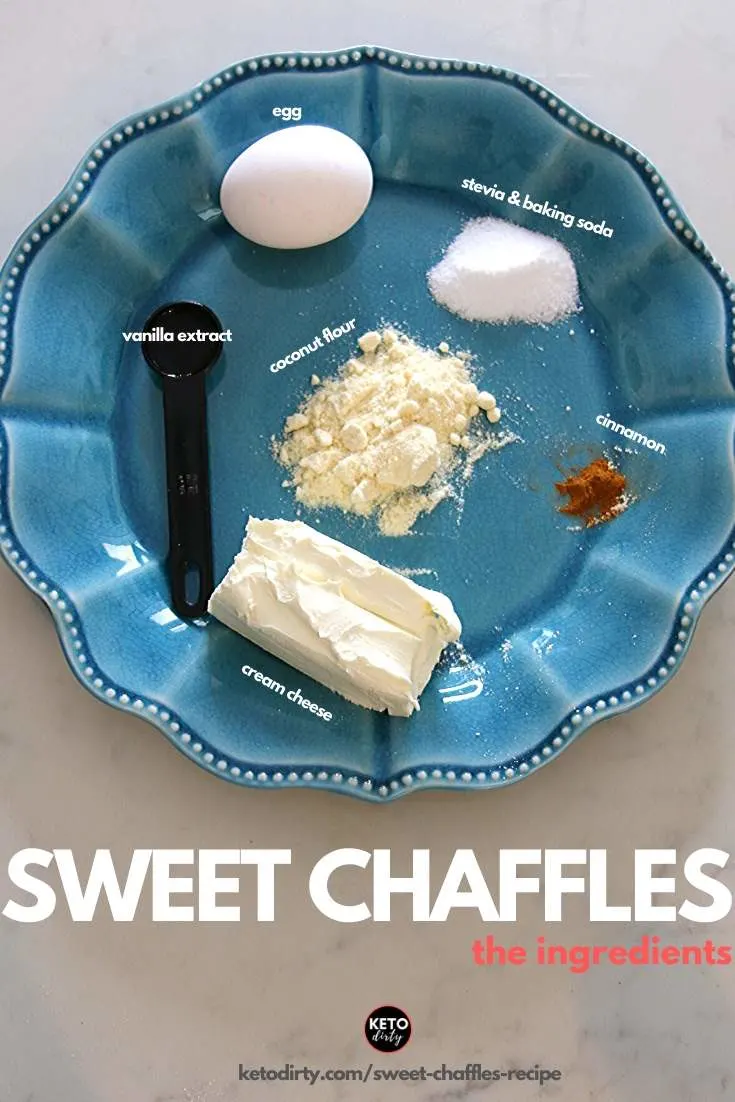 Tips for Making Sweet Chaffles
A few things to note before you make your own batch of sweet chaffles!
Make it How You Like It
Our sweet chaffle recipe can be made many ways. We always suggest making it to your liking. For example, if you aren't big on cinnamon, leave it out.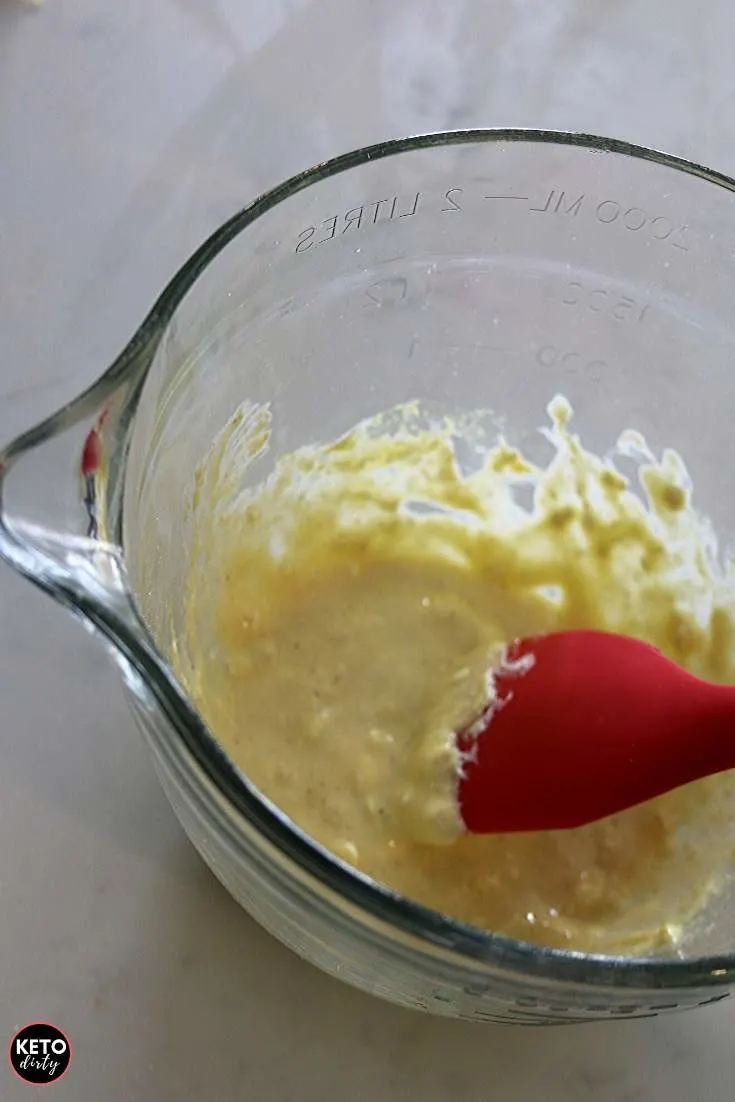 If you want extra butter, go for it. All that said, keep it keto friendly – this low carb dessert truly is legit!
Cream Cheese
The cheese in this sweet chaffle is cream cheese! While our recipe suggests nuking it, it's all in the consistency.
If your cream cheese temperature is able to be stirred easily, great! Cold cream cheese will make mixing the ingredients more difficult.
Spray Your Waffle Maker
I've said it before and I'll say it again, spray your waffle maker with coconut cooking oil spray. If not, this is what happens.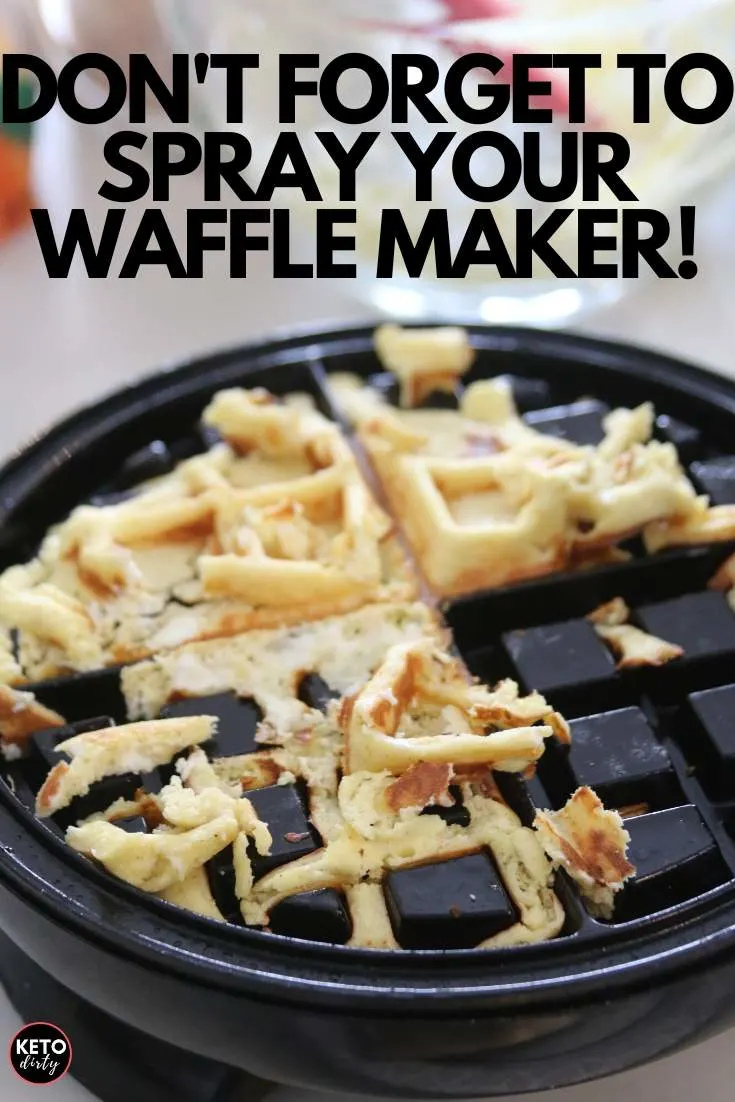 Butter Please
I suggest topping your hot chaffle with a slice of butter. You may have noticed sometimes low carb desserts are a bit dry.
The butter, to me gives this dessert a great finishing touch!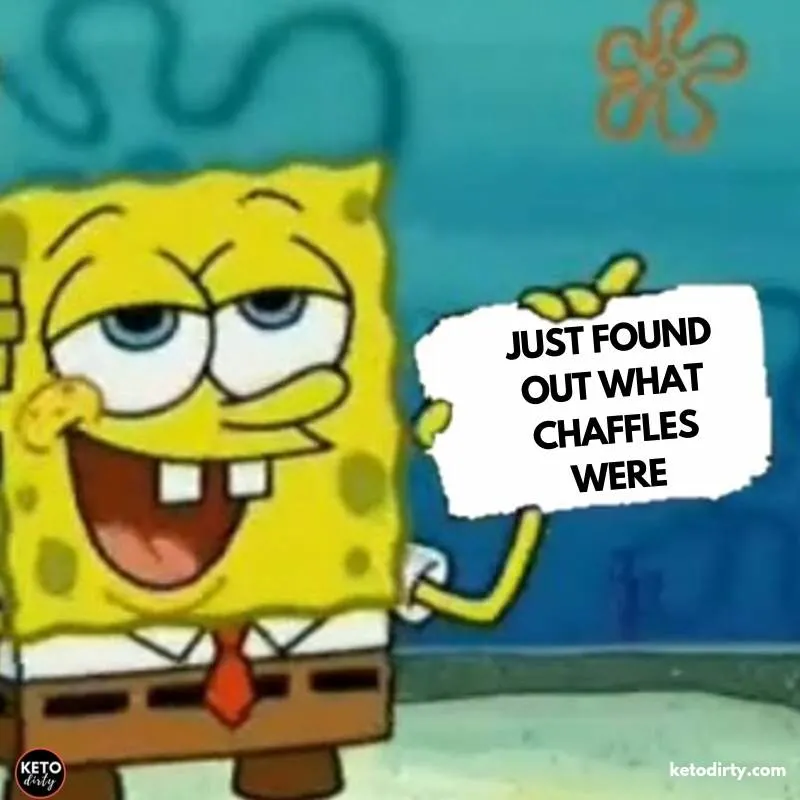 Don't miss all of our chaffle memes. Yes, we even meme'd the chaffle.
Low Carb Bread Alternative
If you are looking for a chaffle recipe for savory foods and to use as a low carb bread alternative, check out our original chaffle recipe! This is more salty than sweet and works great as a bread.
JUST IN! Don't miss our awesome keto bread find!
Best Syrup for Keto Sweet Chaffles
Learn about the BEST keto syrup we have found!
Low Carb Chocolate Waffles
I guess the best way I can describe what these taste like is a chocolate waffle, a keto friendly, low carb chocolate waffle – of course! The great thing is, this recipe's batter really works well in creating a waffle.
Learn how to make chocolate chaffles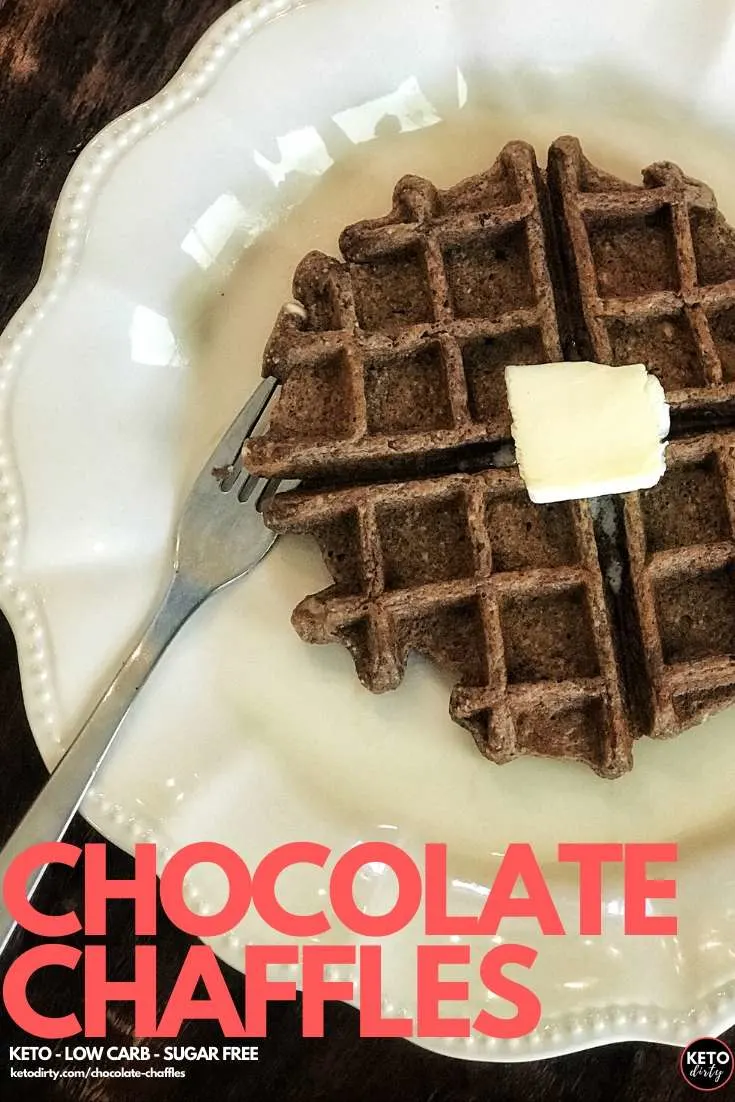 You aren't going to get some weird texture, like some of the low carb desserts that I've tried. These chocolate keto waffles are the real deal!
Send Us Your Sweet Chaffle Pictures
SHOW US YOUR CHAFFLES – send in your sweet chaffles photos to either community at keto dirty dot com or by posting them on our Keto Dirty Facebook Page (you are totally following us, right?!)
We look forward to sharing our Keto community photos of sweet chaffles!
This is one of our favorite keto recipes. I love how this can be made in just a few minutes with a handful of ingredients.
Bonus – it leaves you feeling like you actually ate something!
We Love Chaffles
There are so many ways to make chaffles that we have a whole collection of chaffles and everything you want to know about them!
P.S. Make sure to follow Keto Dirty on TikTok, Facebook and Instagram