Keto friends, we have the best Keto soup recipes to help keep you on your diet during the cold months.
Happy dance, because fall is near and that means SOUP season! I love a good soup, it just says HOME to me. Just because you are on a low carb diet doesn't mean you have to miss out!
Keto Soup Recipes
We've rounded up the best Keto soup recipes. From keto chili to a keto chicken soup recipe, here's a collection of low carb soup recipes that will have you in the kitchen cooking!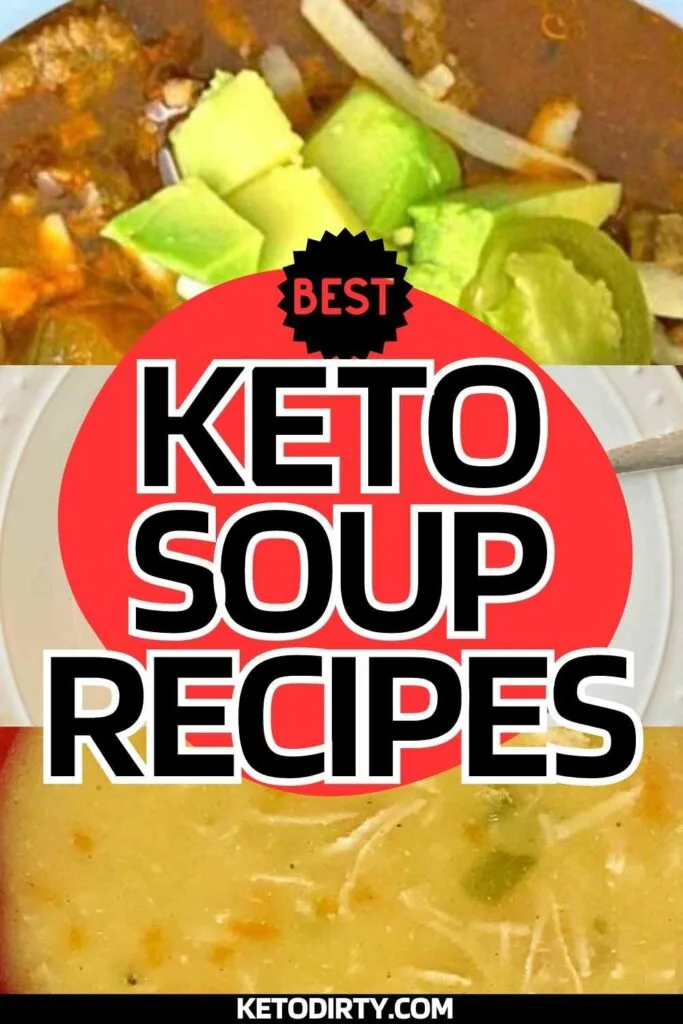 Basic Keto Soup Recipe
A basic keto soup recipe that is a quick go to is a chicken broth with lemon and garlic is an easy go-to keto option. It may not be a fancy smancy recipe, but when times are tough and you just need something low carb to eat, you do what you can!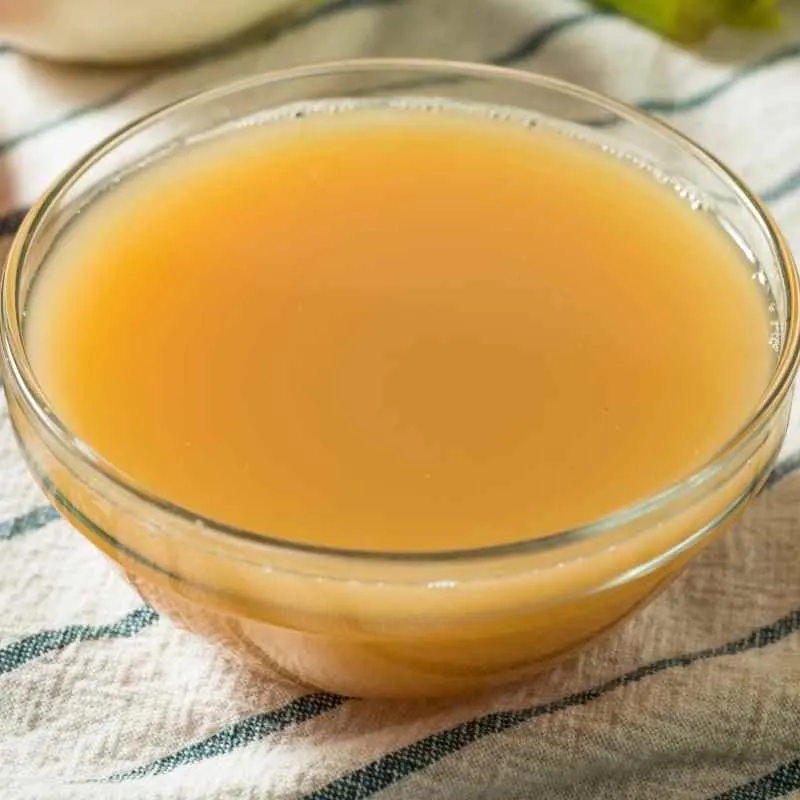 Chicken broth by itself is 1 net carb for 1 cup of soup making it an easy keto soup option. We do recommend spicing it up with a little flavor, unless bland is your thing.
Keto Canned Soups
So let's say you are in a hurry or need to grab an easy keto lunch for work. What about bringing a low carb canned soup? Here are a few keto can soup options that are perfect for keeping in your cubicle, purse or car for when you don't want to blow your macro count for the day!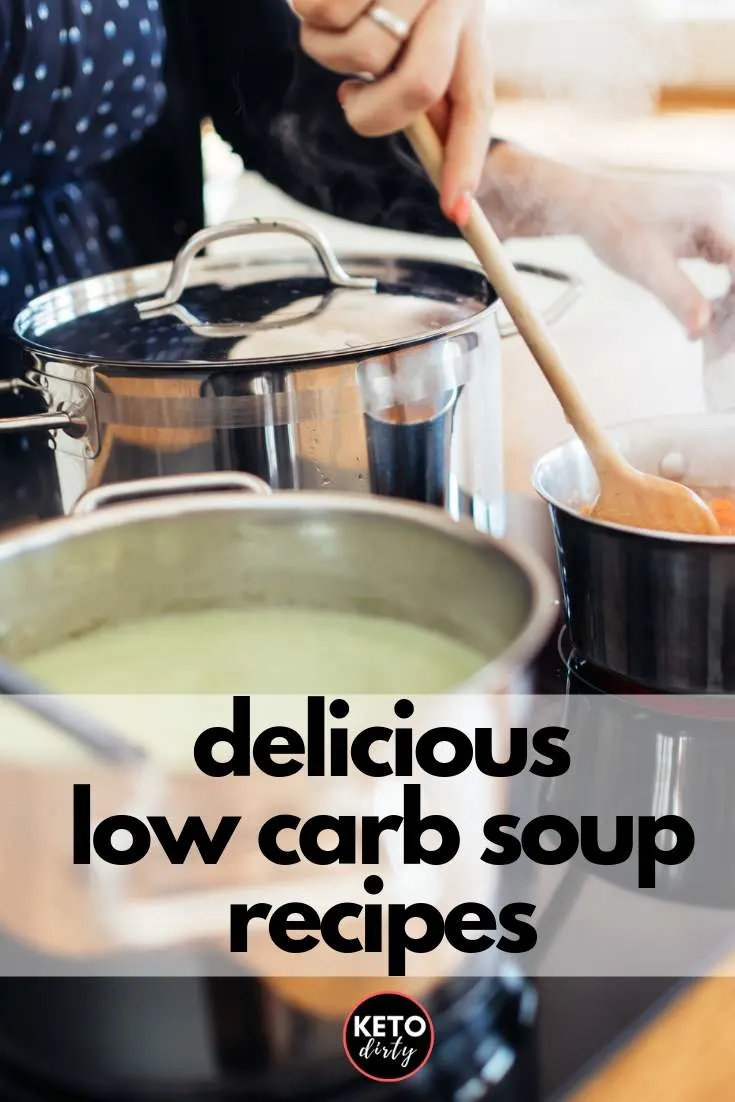 Check out our list of best low carb canned soup to find a quick and easy keto soup option to make on the go.
These are some great options for on the go. Are they 100% Keto compliant? Probably not! Are these better than grabbing a bag of chips from the work vending machine? YES! Remember, here at Keto Dirty – we don't always follow the strict rules some ketogenic diets follow.
Our goal is to provide you resources that will help you create a keto lifestyle, rather than you being on the diet cycle!
Don't miss our collection of keto recipes – let us help you find a dish for dinner!
Tell Us Your Low Carb Soup Favorites!
What are you favorite keto soups and low carb canned soup finds?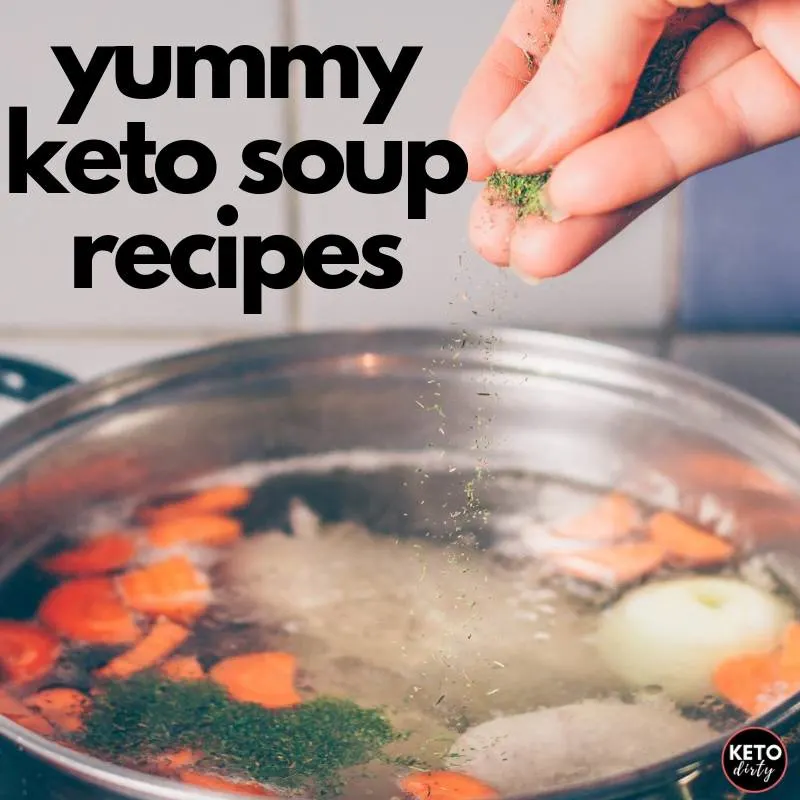 Did you try any of these low carb soup recipes? Let us know in the comments! We want to hear what you are digging!
Follow Keto Dirty on Social – Facebook / Keto TikTok / Pinterest / Instagram
Keto Dirty is reader supported. When you buy through links on our website, we may earn an affiliate commission.
Best Keto Soup Recipes is part of our Keto Blog