Brace yourself, funny spam memes about the canned meat are coming.
We recently did a post answering the question is Spam keto friendly? Which of course had us trying to find some humor in the topic. So without further ado, we give you memes about spam meat. Yes, we are talking the processed ham in a can meat, not those spam unwanted emails!
Funny Spam Memes
Yes folks, there are even funny Spam memes. If you grew up eating this beloved canned meat product or maybe you are new to the canned ham world.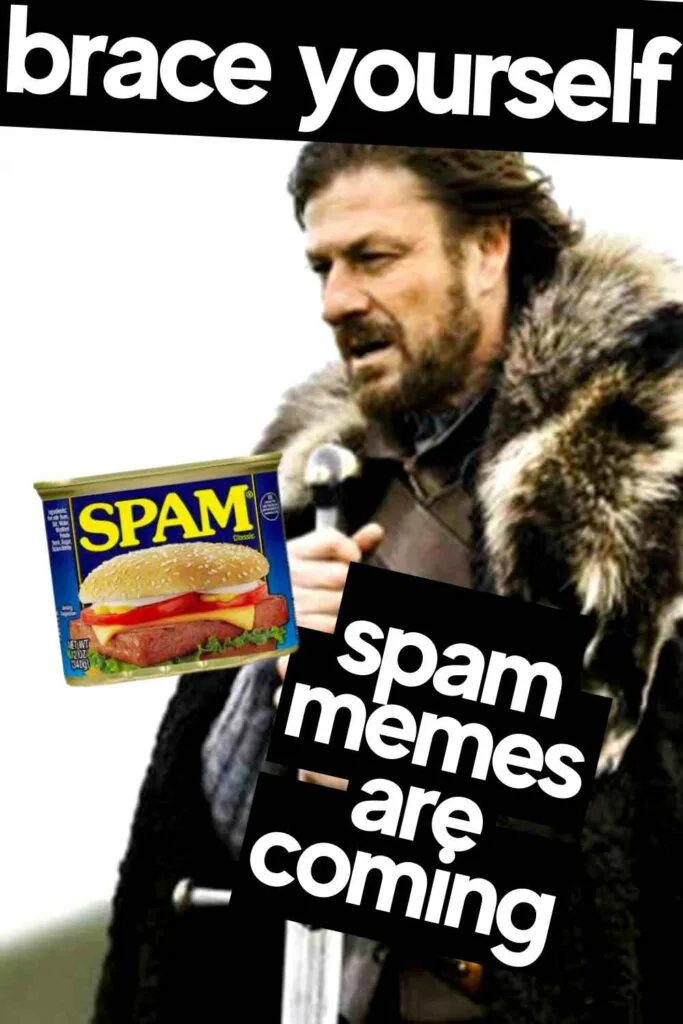 Whatever the situation, we hope that you find some joy and laughter with these memes.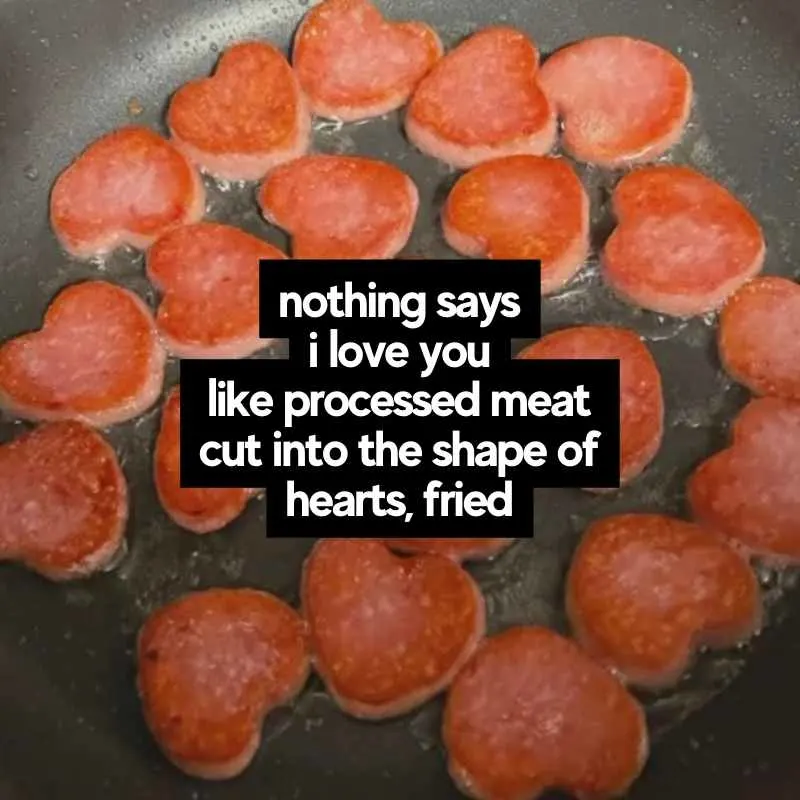 Did you know that dooms day preppers love Spam because of it's shelf life? This funny spam meme jokes about the canned meat being as old as Yoda. Yoda died when he was 900 years old, I don't know if canned Spam will last that long.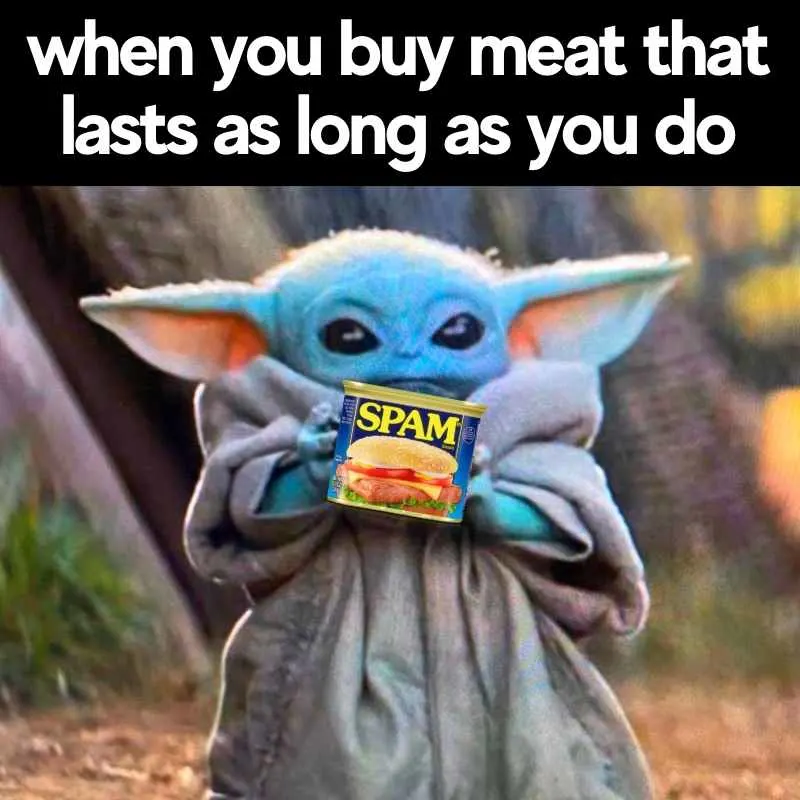 Who is eating all of the spam? Draw 25, my dude.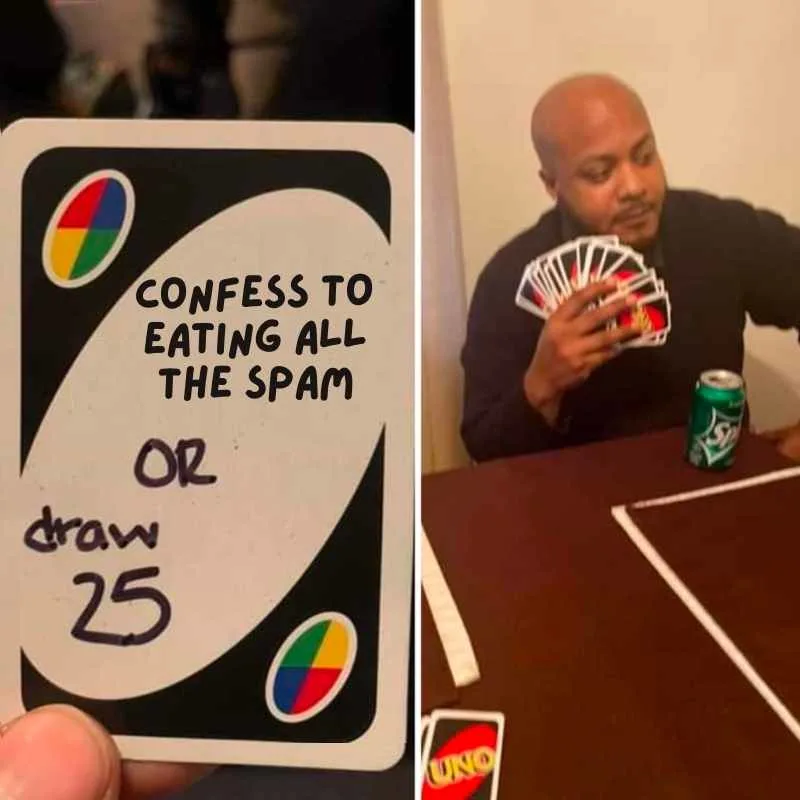 There are 2 types of cooks. P.S. Did you know that you know that you don't need to cook Spam? It's actually cooked in the can in the factory.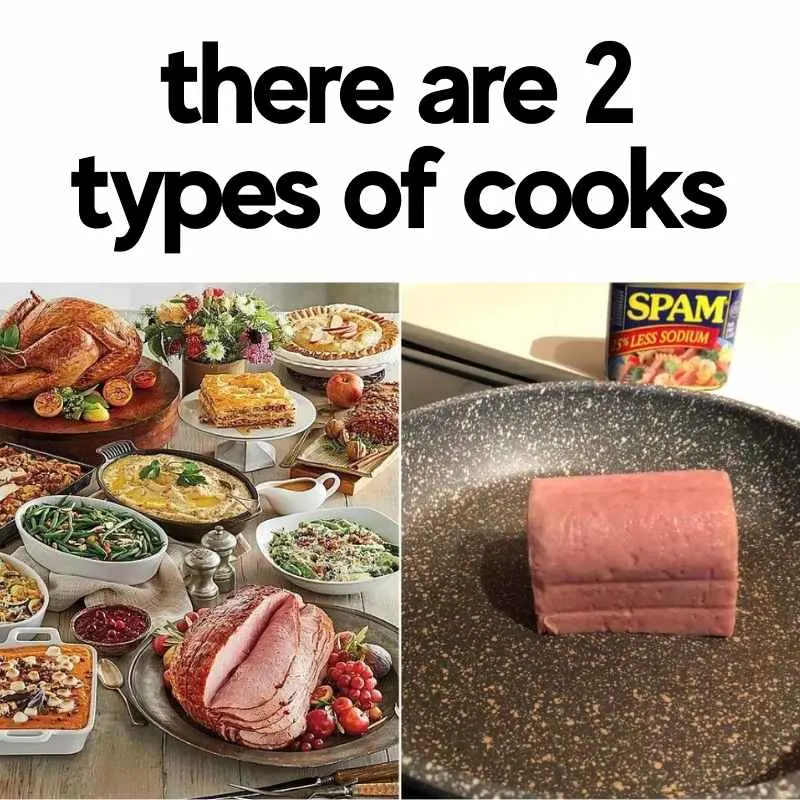 Spam Turkey Memes
Theses spam turkey memes do not disappoint. Just open your can of Spam and start carving your turkey!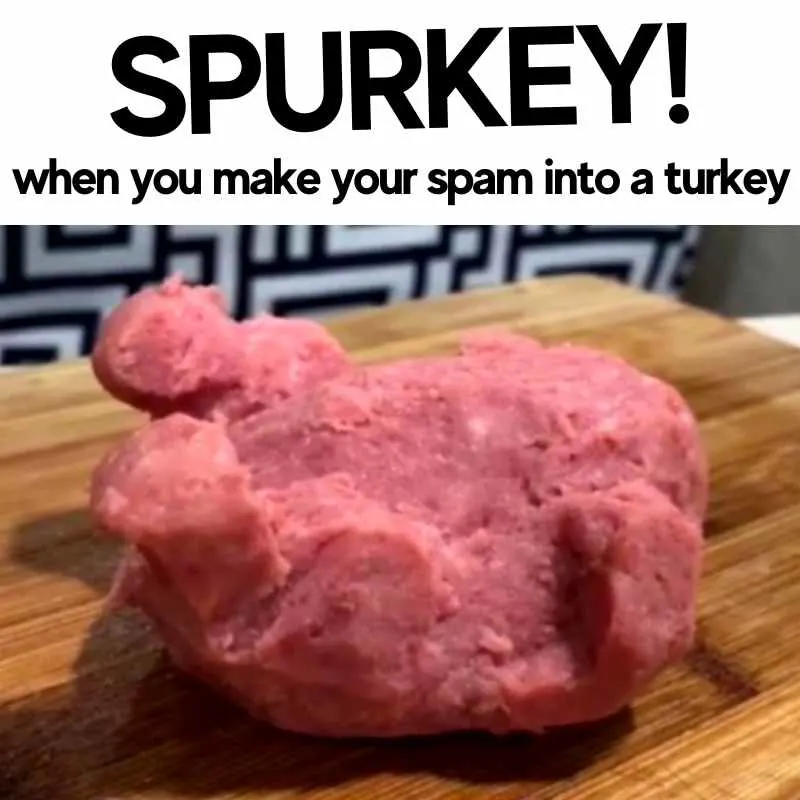 This turkey spam meme shows you how to eat a fancy meal on a budget. A can of spam will set you back around $3.50. A turkey will cost anywhere from $10-$30 depending on the weight and the season.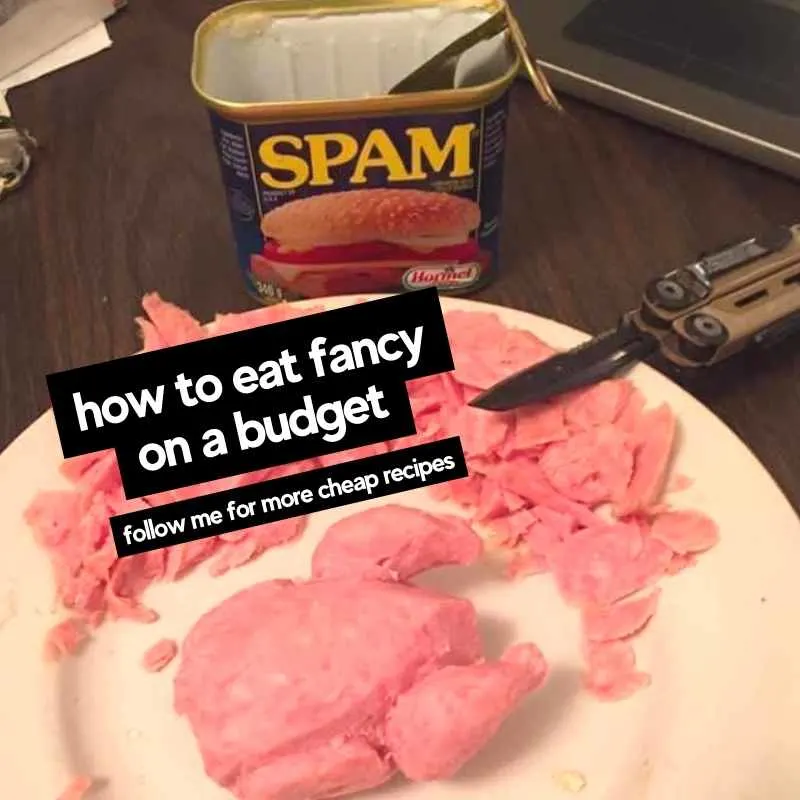 Another budget hack, if you are trying to eat cheap on Keto – carve your canned meat into a turkey! It might not taste like turkey, but it will be cheap and keto friendly. Speaking of keto, don't miss our keto memes.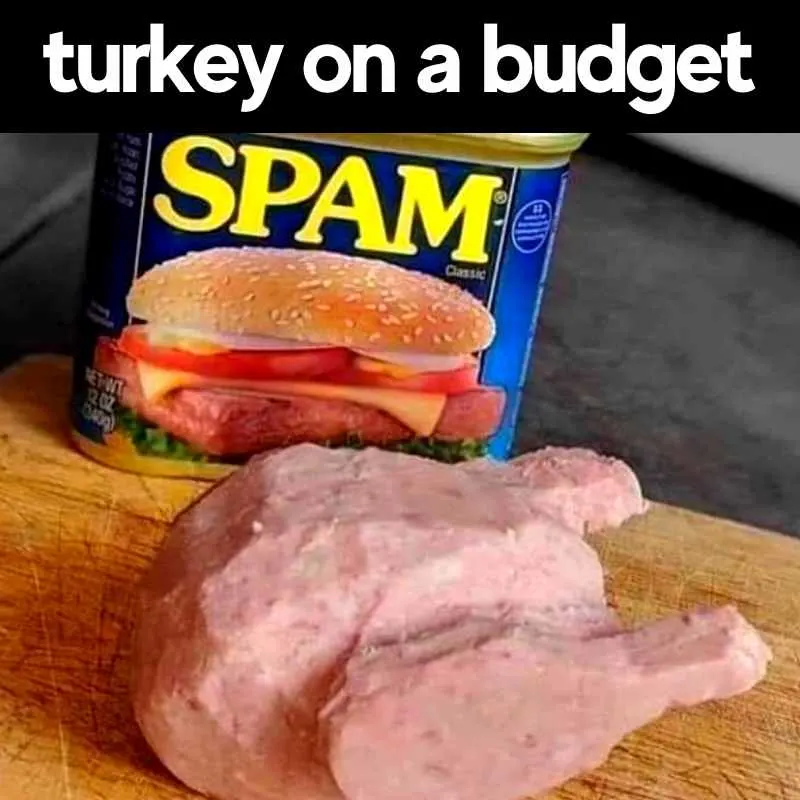 Not spam memes, but our egg memes are bound to crack you up!
Spam Puns
Grandma doesn't quite understand the Spam pun situation. Spam email, also known as jump email is unsolicited messages sent in bulk.
Monty Python
Did you know that Monty Python might just be the reason behind why we call junk email as such?
Monty Python and the Flying Circus did a sketch in 1970 The funny skit features the cast mocking the meat. In the sketch they called the canned pork product, SPAM annoying and unavoidable (and even did a lovely Spam song about the product.) This is where the email term comes from. Watch the Monty Python sketch.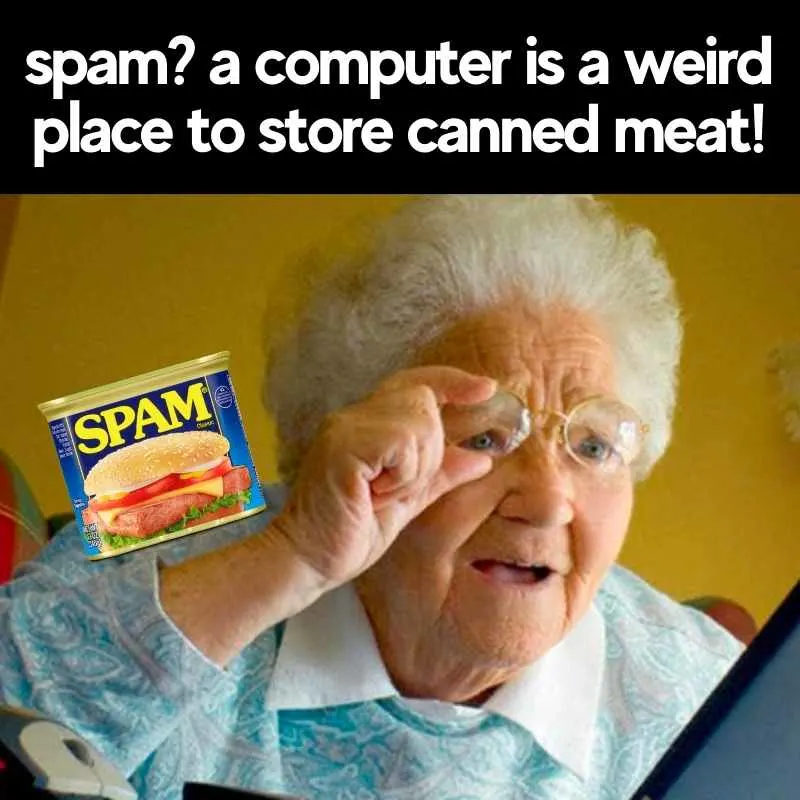 This do not click this is a spam post mocks the email vs meat Spam pun.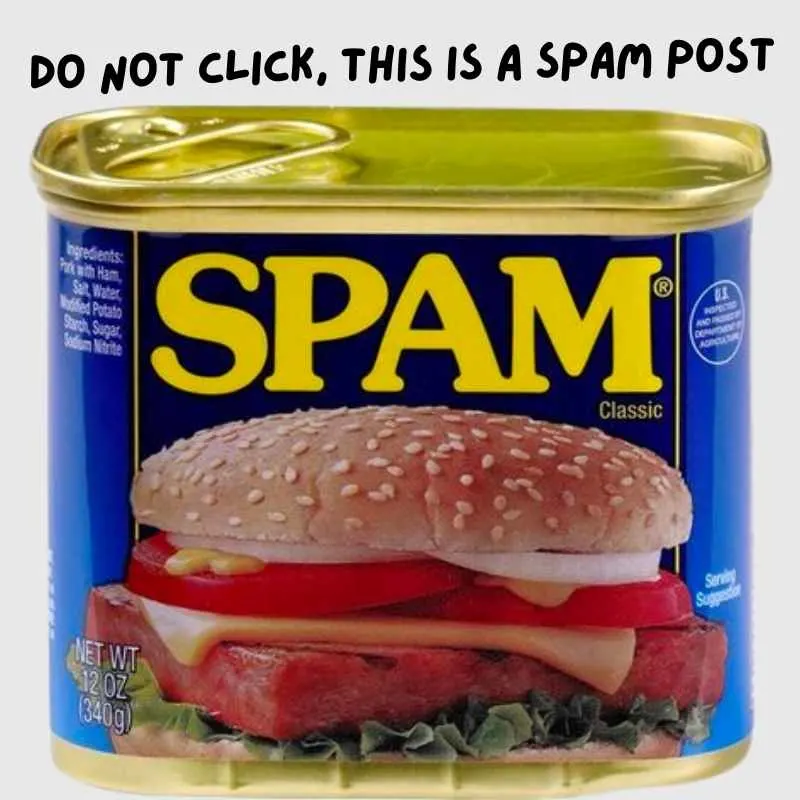 When you are spamming spam. This is so much better than spam email.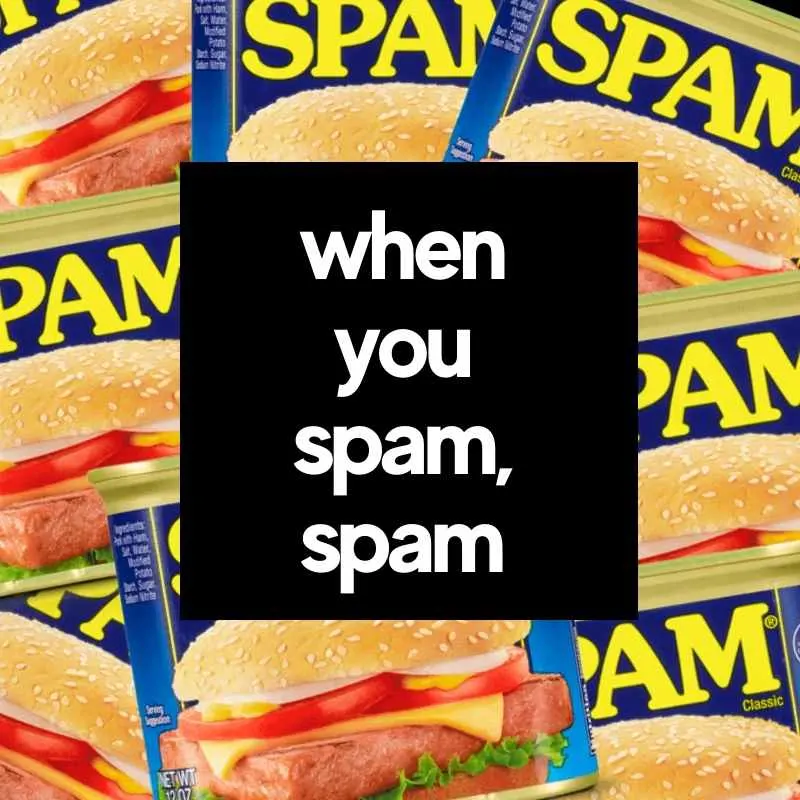 If anyone gets a message from me about canned meat, don't open it. It's spam.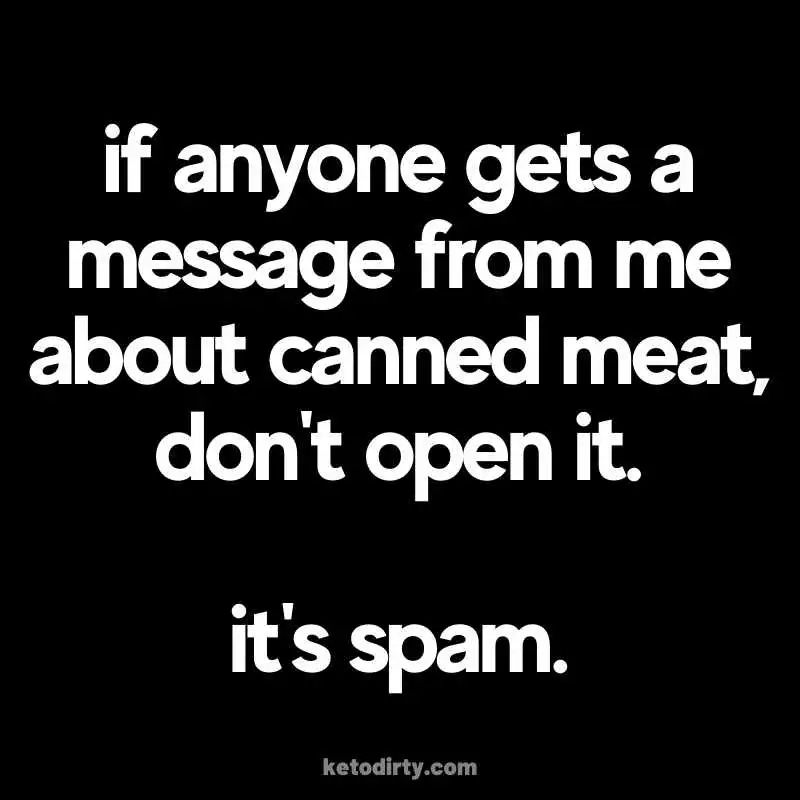 More Memes about Spam Meat
The spam meat memes continue. Did anyone else grow up calling Spam the mystery meat? It's not unicorn, but is a pork blend.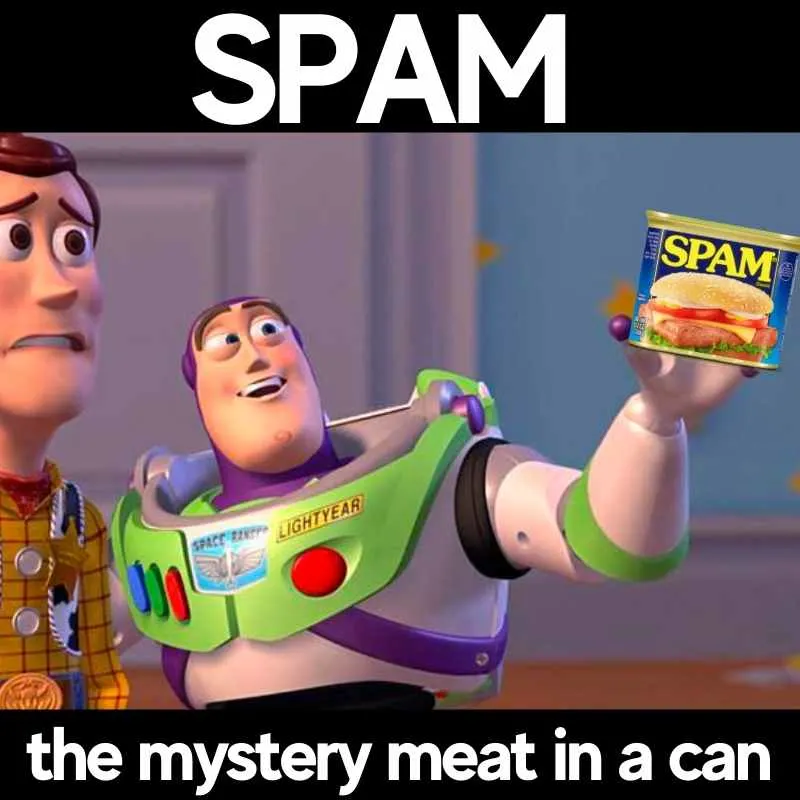 Wait a minute, are you telling me spam stands for stuff posing as meat? Spam actually stands for spiced ham. Now you know! Bacon memes for when you want to laugh at more pork.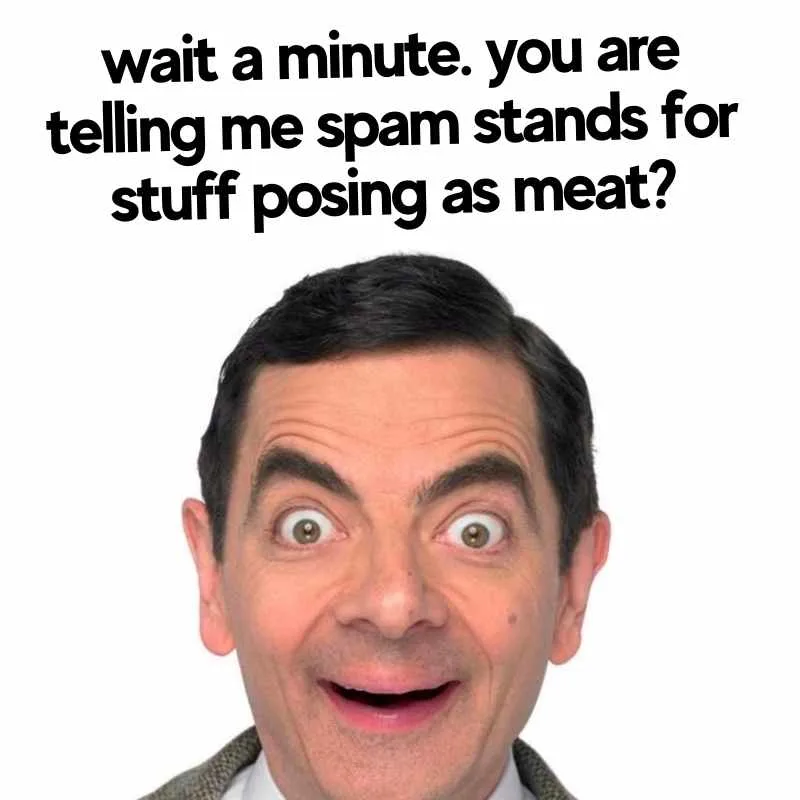 Nothing to see here, I'm just spamming spam memes.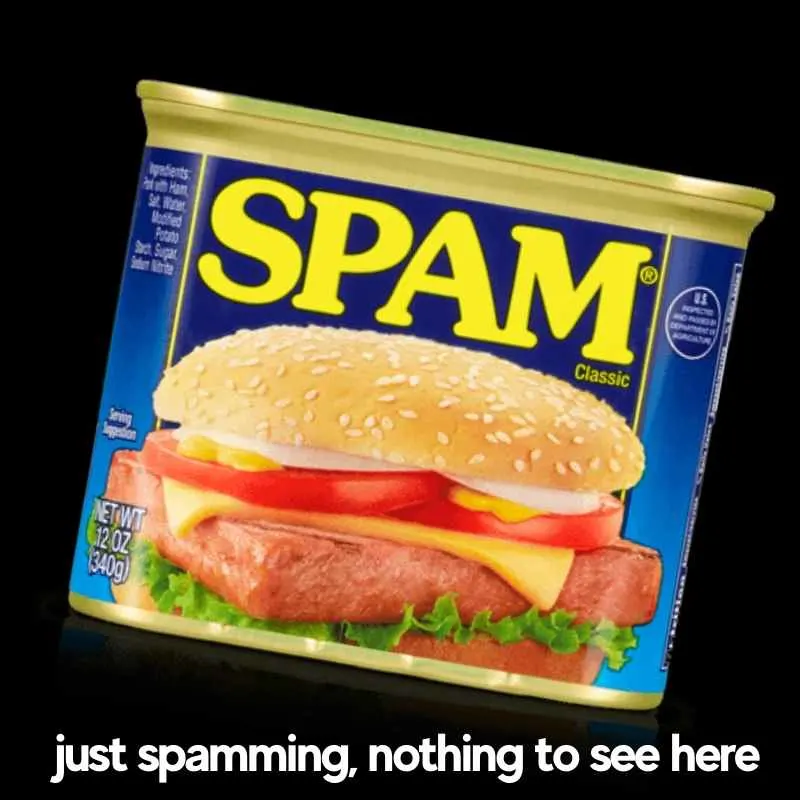 If you love these, make sure to check out Digital Mom Blog's funny memes.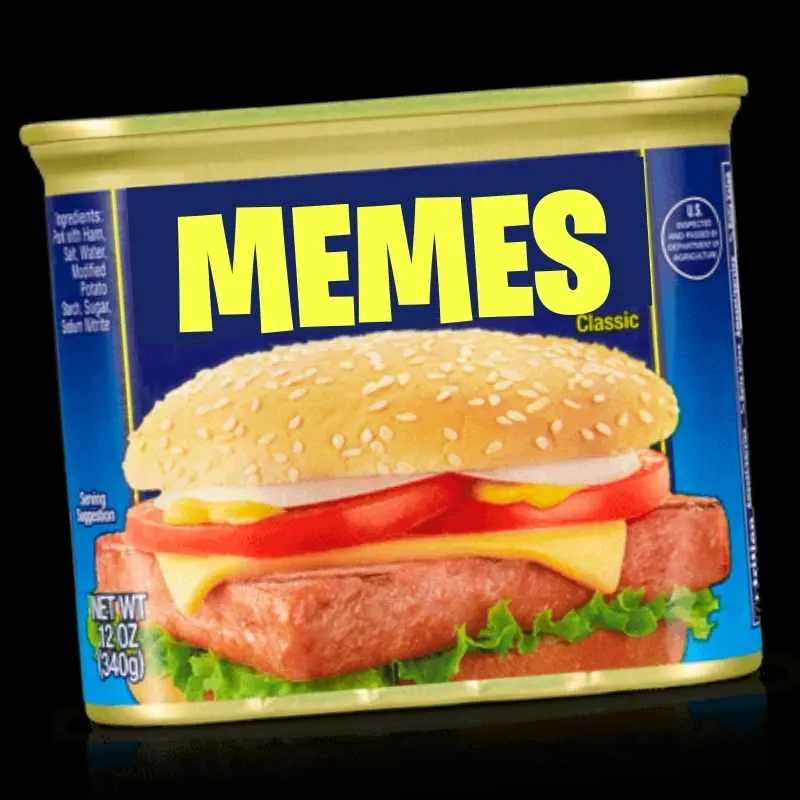 Share the Spam Meat Memes
These funny Spam memes won't share themselves. Text them to a friend, post on social media – share the joy. Give us a tag on social and a link back to this post so more people can enjoy a good laugh about canned meat (of all things!) Do you know what goes good with spam memes? Cheese memes, of course!
Follow Keto Dirty on Social – Facebook / Keto TikTok / Pinterest / Instagram
Keto Dirty is reader supported. When you buy through links on our website, we may earn an affiliate commission.