Introducing your new favorite keto bread (its a low carb bread too!) – Sola bread! Read our review, find out where to purchase, how many carbs in bread and more. Let's dig in!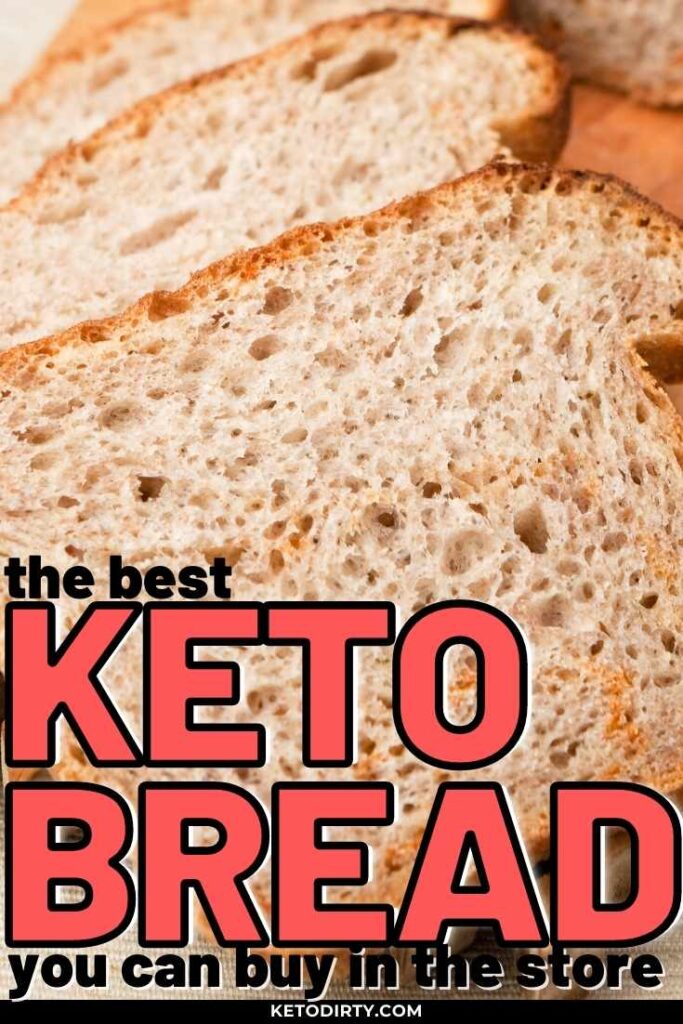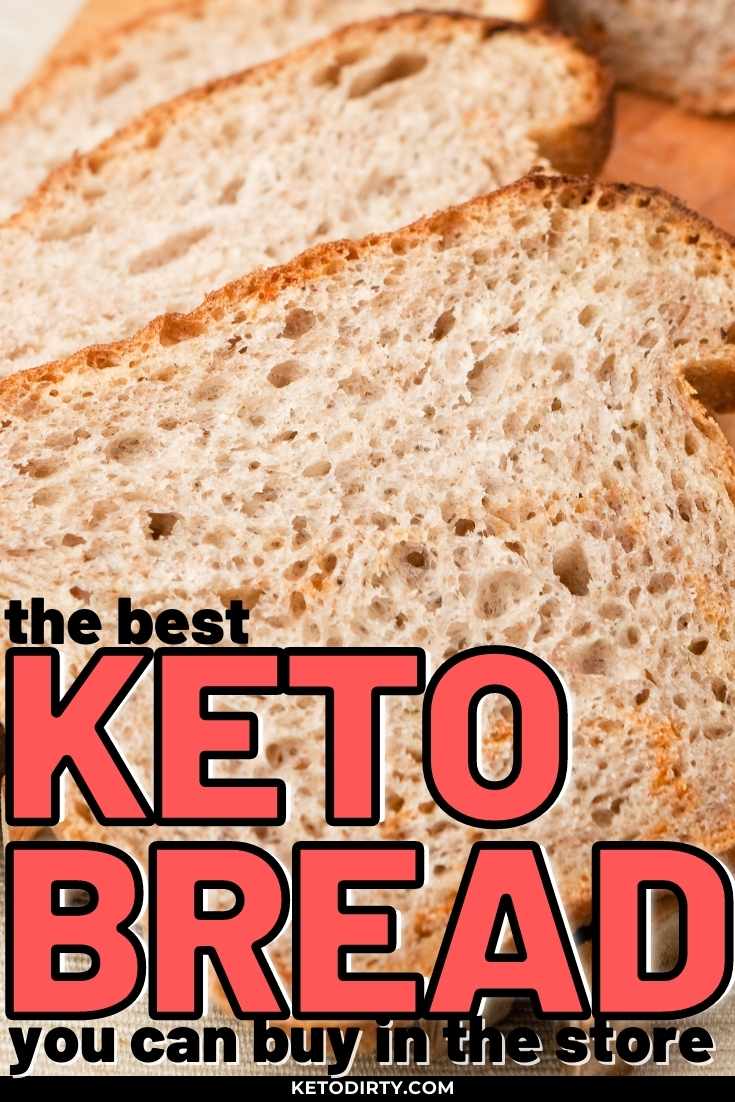 Oh bread, how we love thee. Yes, when you are on any form of keto diet, low carb diet, Atkins or the such – one of the biggest sticky points is giving up the beloved food of many, bread. What if I told you that you don't have to.
I recently found and fell in love with a keto bread that's yes, a low carb bread too. It was love at first taste and you guys, it doesn't involve a complicated keto bread recipe or anything like that.
What Keto Bread Can I Buy at the Store?
Good news, folks. If you are looking for a keto bread that you can buy at the store – I have your answer
YES, this low carb bread can be purchased at the GROCERY STORE. You heard that right, deliciousness and keto recipes of plenty with this new found keto food. Let me introduce you to your new love.
Sola Bread Review
Sola Bread, how do I love thee – let me count the ways, or more like – let me give you the reasons why you may just want to go ahead and add this to your shopping cart now for your next grocery order pickup.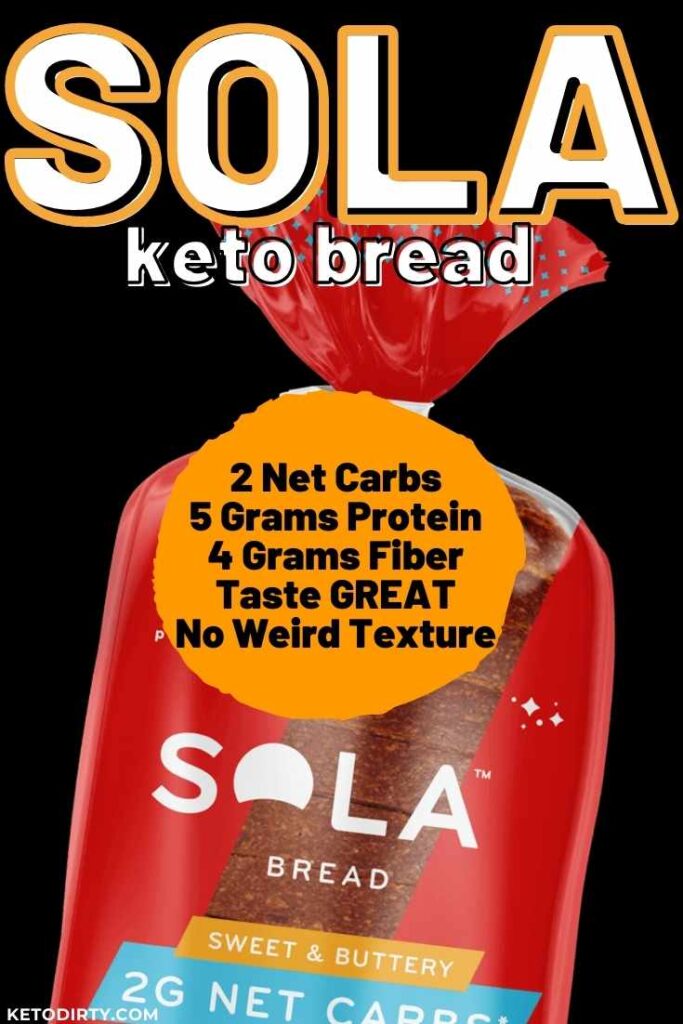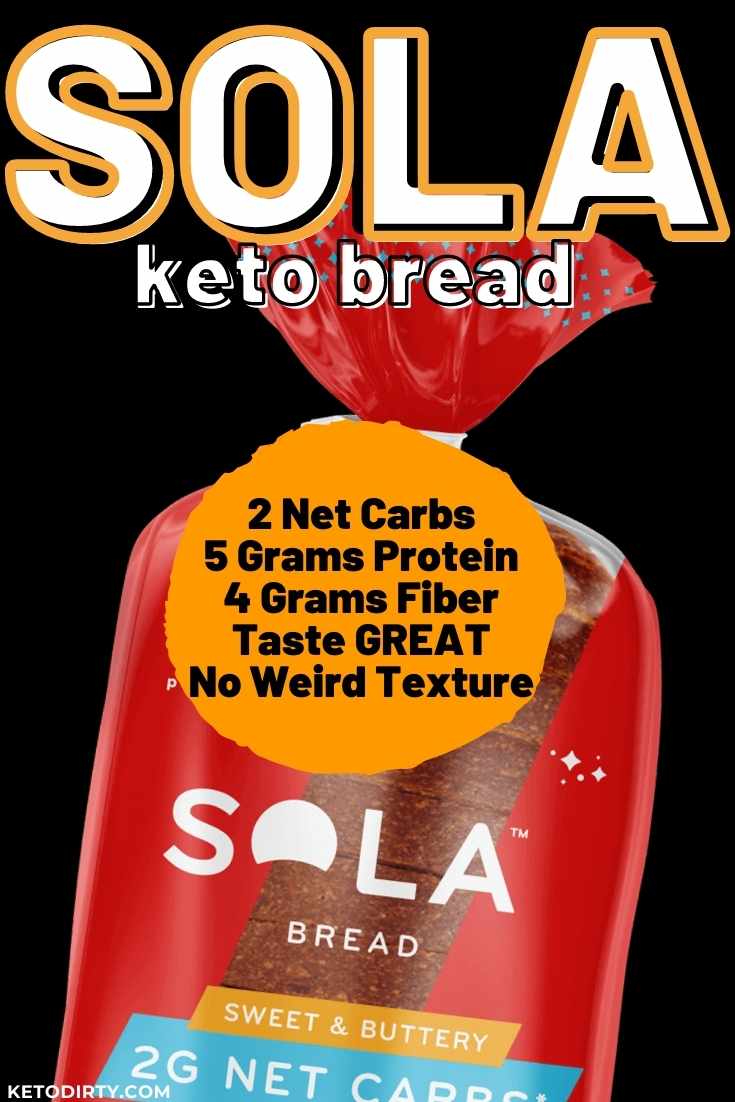 Here is my quick and easy Sola bread review before I dive into a plethora of details about this keto bread. Quick and easy things that you need to know:
This low carb bread doesn't have a weird texture.
Sola bread has a slightly sweet taste, but no funky grainess that many other keto breads that I have tried.
It only has 2 net carbs. Yes, 2. The exception is the Sweet Oat (3 net carbs), keto hamburger buns (6 net carbs) and keto hot dog buns (6 net carbs).
You need protein, you say? How about 5g of protein!
And did I mention Sola keto bread is available at grocery stores? Yep. It's also available for purchase online. (keep reading!)
Keto Sandwich Bread
Finding a low carb bread for sandwiches is a game changer. The recipes and uses are endless for Sola bread!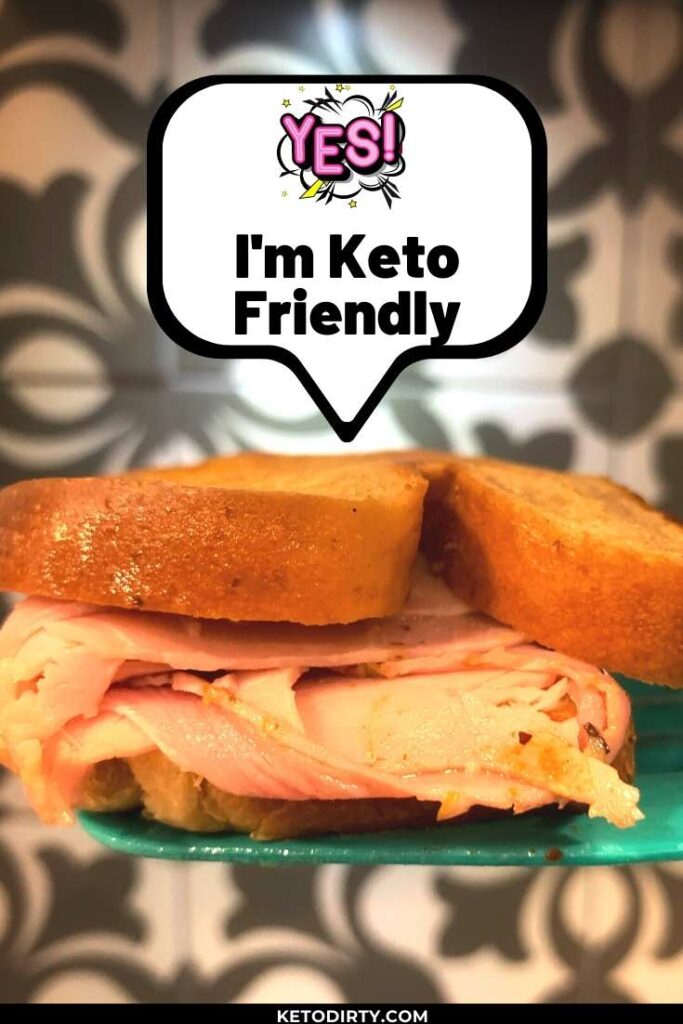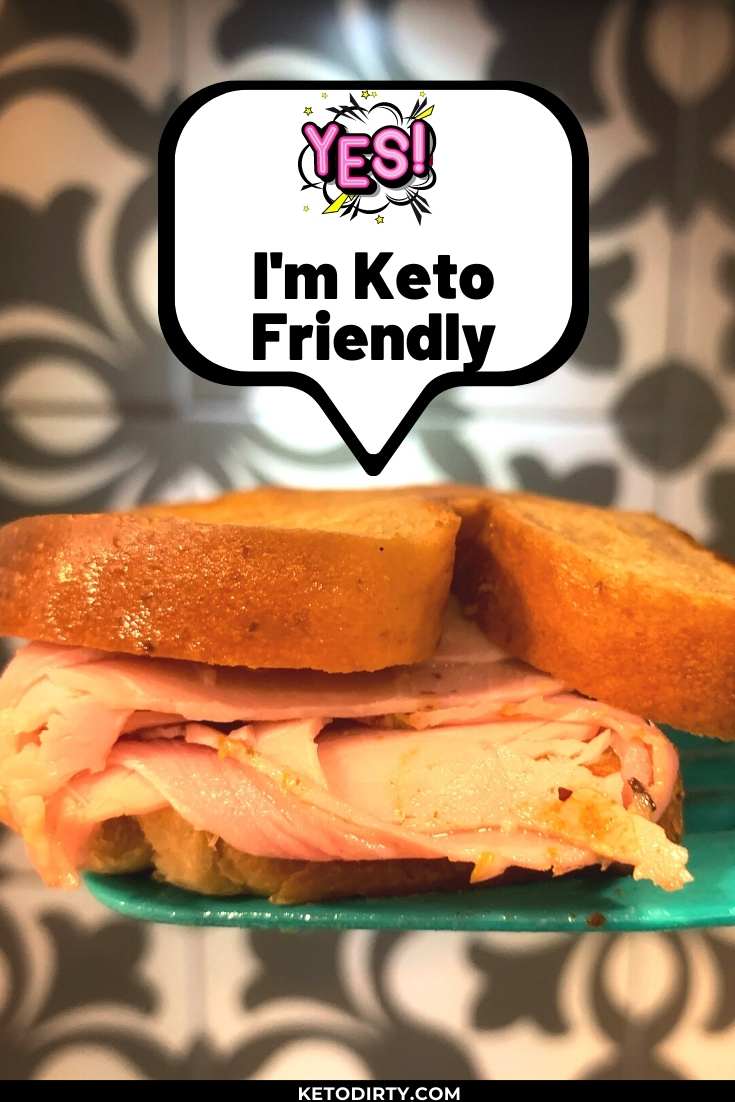 We already have several Sola keto bread recipes in the works, so stay tuned. Your low carb meal plan is about to explode with new ideas!
Low Carb Bread Texture & Taste
Is bread texture just something that bugs me? All of these years eating white bread – and when I decided to focus on my health, cutting the white bread – I had an issue with bread textures.
Good news! The Sola bread has an awesome texture. No weirdness, unlike other low carb breads that I have tried.
And taste! DELISH. I actually had my husband try a keto sandwich recipe that I had made but maybe didn't actually tell him that it was low carb. He loved it. I asked about the bread, he said "what about the bread?" That's a WIN!
Freezing Sola Bread
If you purchase Sola bread online, you will notice it comes frozen. While not 100% – but pretty certain this is the way (like many breads, keto breads and the norm) are shipped to grocery stores.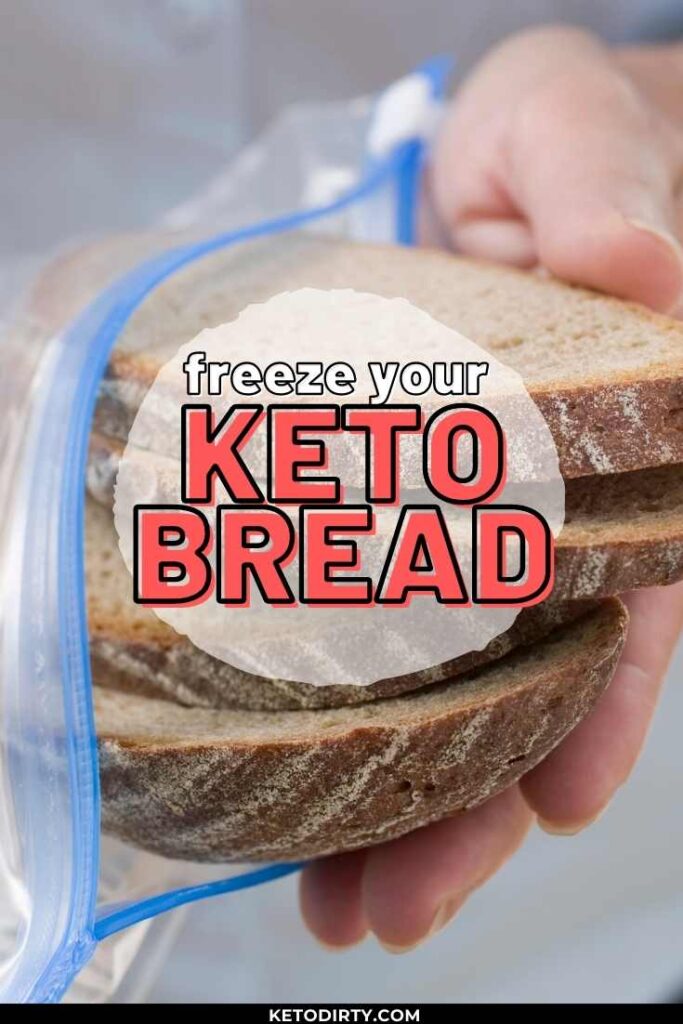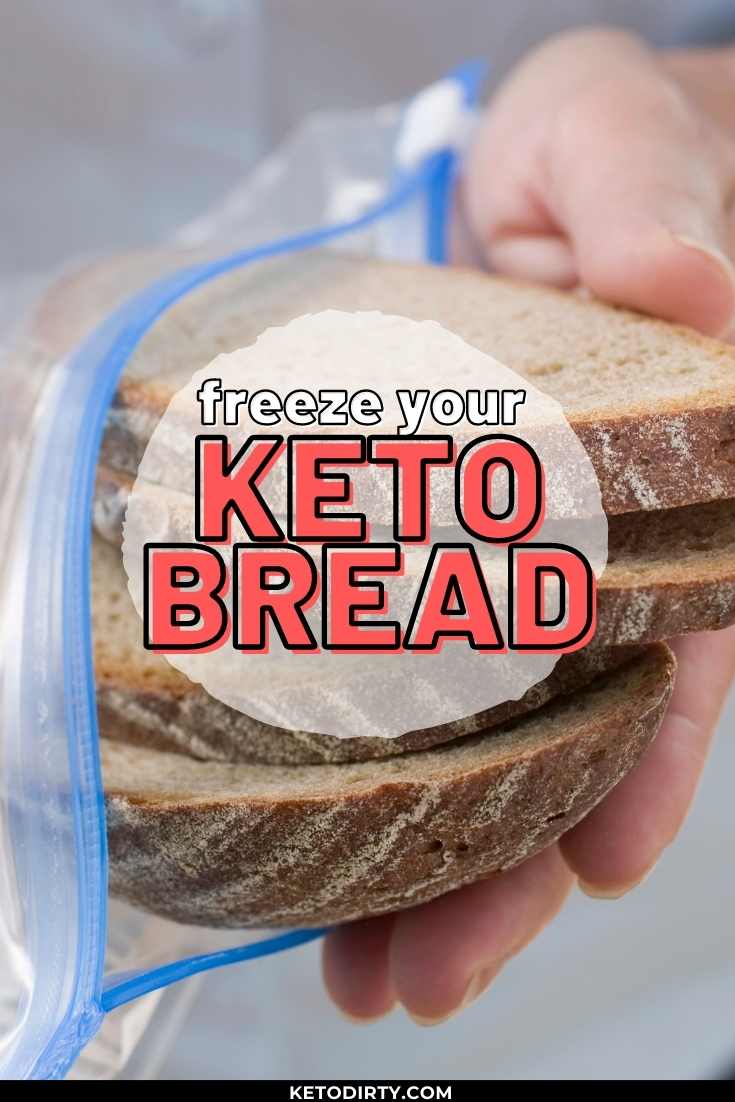 If you want to extend the life of your Sola bread loaf, yes, you can freeze Sola bread and use as needed.
How Long is Frozen Bread Good For?
Did you know that frozen bread has a shelf life of 6 months? Super helpful if you want to purchase in bulk or if you buy more than 1 loaf at a time.
Not Just Keto Sandwich Bread
So while I have only tried the Sola bread (I have been eating the sweet and buttery low carb bread for at least one meal every day this week!) – there's more!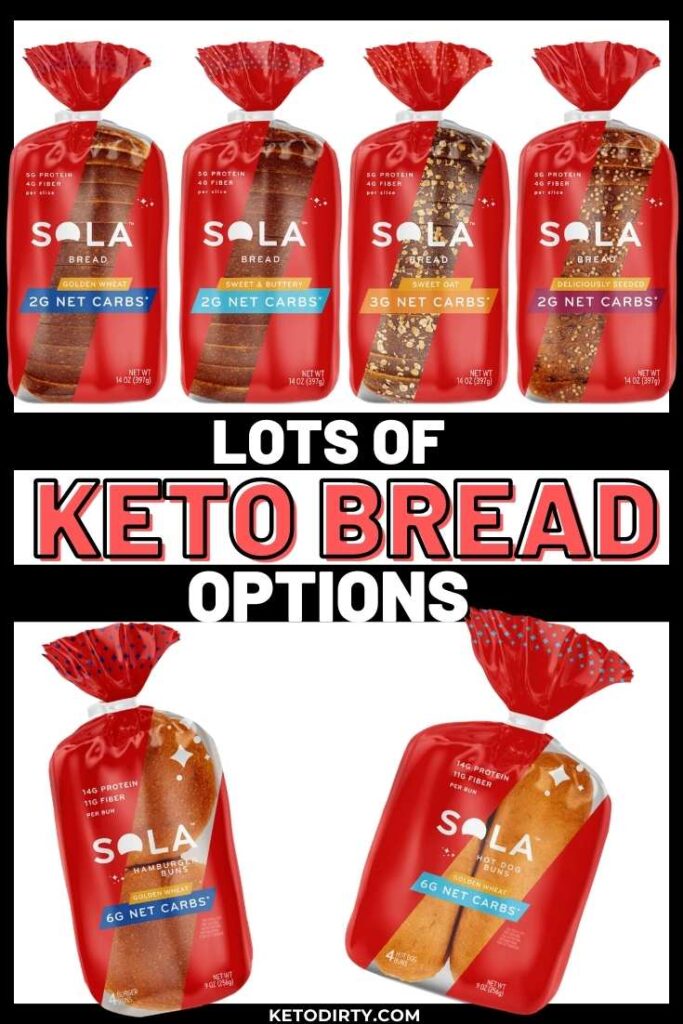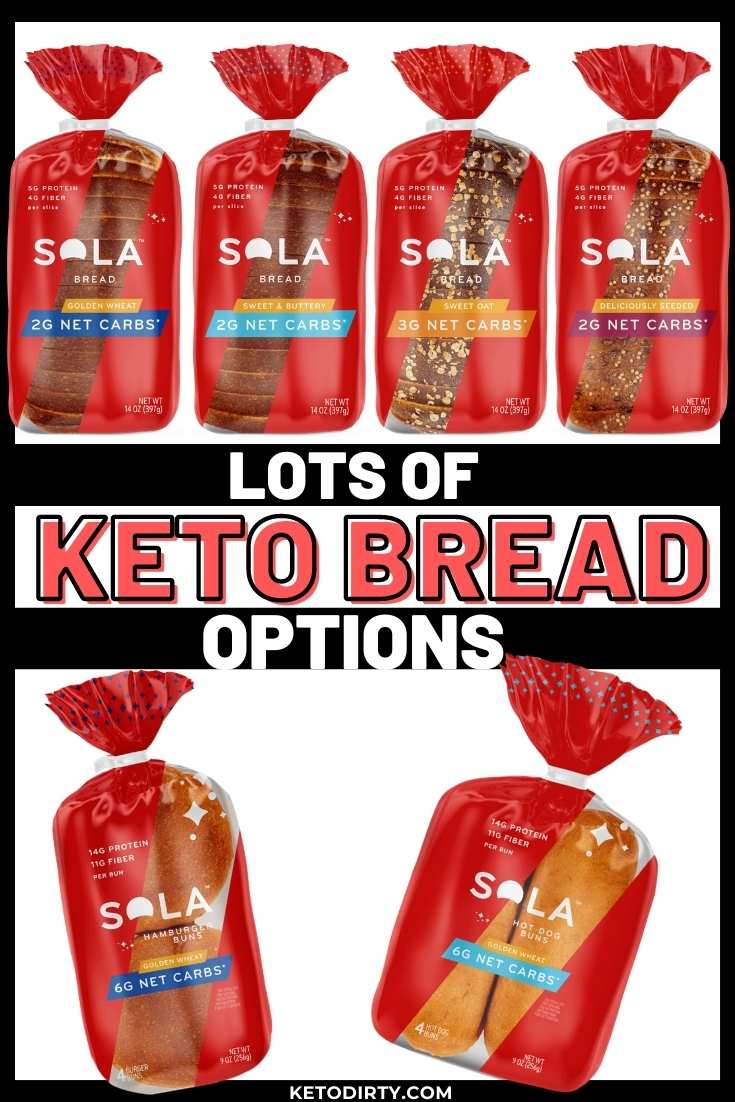 Sola bread has several types of keto breads available that I can't wait to try:
If you are unable to purchase these in your local grocery store, these are several options available on Amazon or of course, Sola Bread's website SolaSweet.com
No Sugar Bread Slice Size
Wondering how big the Sola no sugar bread slices are? We took a photo!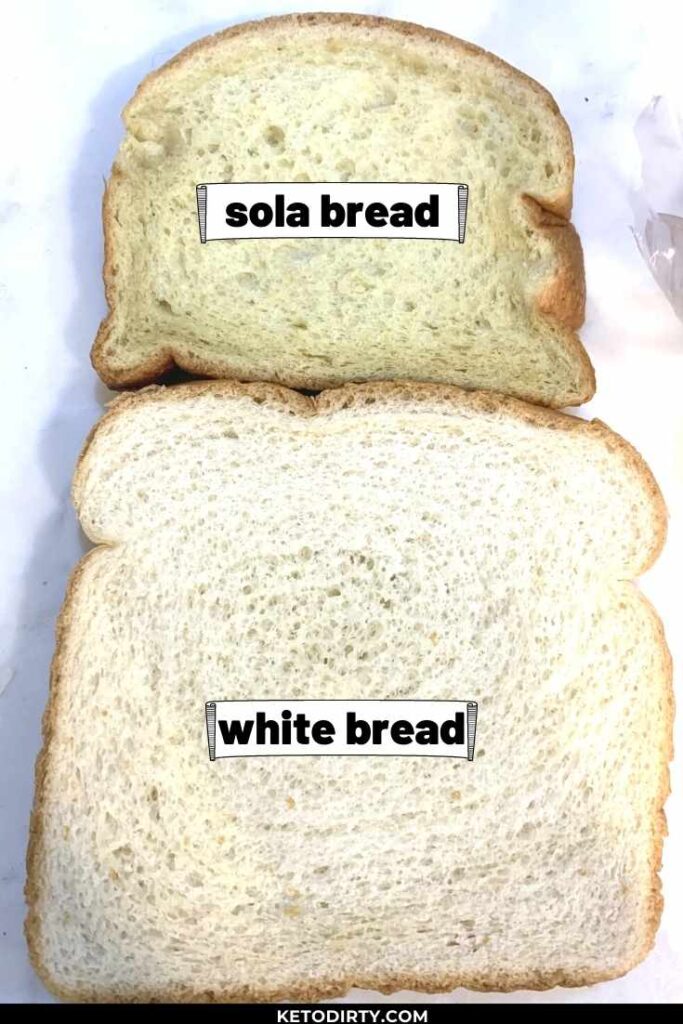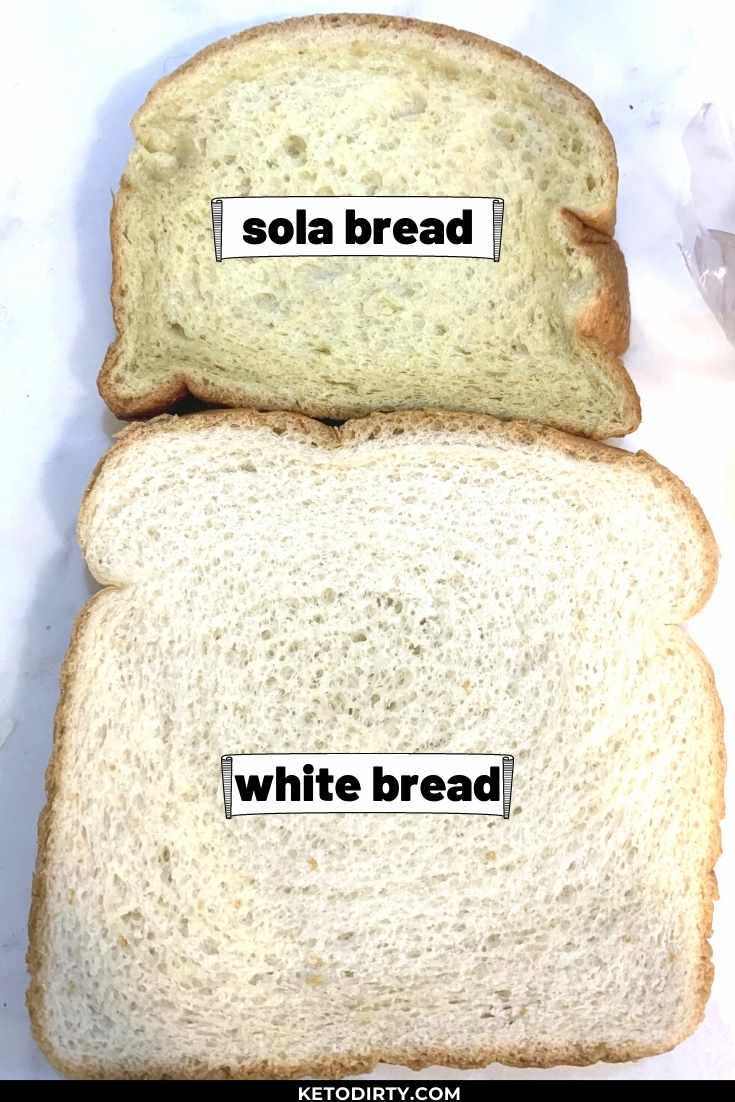 As you can see, the Sola Bread slices are about 60% smaller than a normal white bread slice. But don't let the size fool you. I too was thinking, yikes – is it really worth it?
The answer is YES. Honestly, with the amount of protein – combined with the yummy taste, you won't miss the extra 40% of white bread.
Keto Bread at Walmart
Yes, we hear you! You are looking for the best keto bread Walmart options and Sola Bread is your answer.
If you are like me, you are stubborn and don't like asking for help. Here is the keto bread location at Walmart for Sola Bread.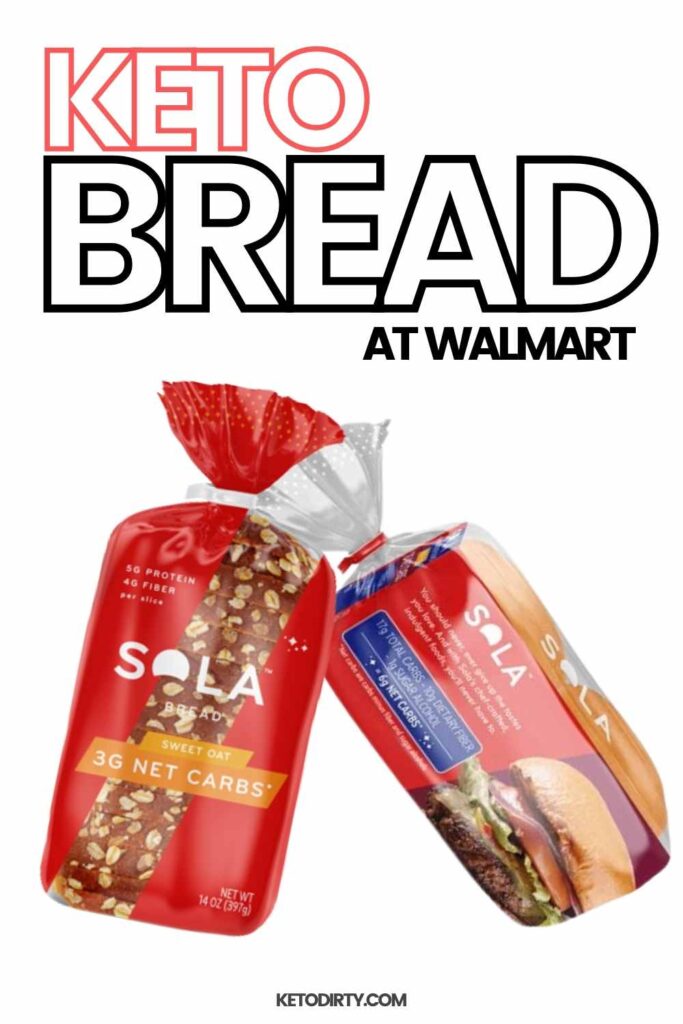 This differs from Walmart to Walmart so if all else fails, yes – ask. First, check the bread aisle. Look for the red Sola bag, it does stand out on the shelf!
If you fail finding the keto bread walmart aisle, check the freezer section! We have heard from some of you that you have found Sola in the freezer next to the frozen breads.
Answer Your Sola Bread Questions
Let's answer some frequently asked questions about Sola bread.
How much sugar?
All Sola bread types features ZERO grams of sugar. That's right, a no sugar bread! Sola uses a mixture of low-carb sweeteners such as erythritol and stevia leaf extract to help create the fluffy texture.
Is Sola Bread good?
YES, if you are looking for a great keto bread this is a great alternative to other carby bread options.
What stores sell Sola Bread?
So who sells Sola Bread? Here is where you can find our new favorite no sugar bread: Amazon, Walmart, Costco (I purchased 2 loaves for around $6), Kroger, HEB, Harris Teeter, Meijer and more. Use the store locator to find a store that sells Sola Bread near you.
Why is Sola Bread frozen?
If you purchase from an online retailer, chances are your bread will arrive cold or frozen. It is made fresh and then frozen for transporting to it's final destinations, whether that be your house or a grocery store.
It typically defrosts during transit. Just freeze after receiving and take out as much low carb bread you need, as needed.
When does Sola Bread expire?
If you purchase your Sola bread in a grocery store, chances are there is an expiration tag. You can freeze your bread to extend the expiration date by 6 months.
If you purchase your bread online, it will not come stamped with an expiration date. Sola's rule of thumb for bread expiration is two weeks in regular temperatures, and they highly suggest to freeze as soon as received.
I hope this Sola Bread review answers all of your questions and more about this awesome keto food find!
We are looking forward to sharing more recipes to help you expand your low carb meal plan (download our free weekly meal planner) that include this delicious bread! Stay tuned!
Add our Keto Chicken Salad to a slice of Sola Bread for an amazing low carb lunch!
Butter and toast Sola Bread and eat with our Keto Chicken Soup – perfect cold weather food (or under the weather food!)
Don't miss the latest from Keto Dirty
Facebook / Pinterest / Instagram