Enjoy your eggs and bacon with this delicious 2 net carb Keto Toast!
You guys, if you are on the struggle bus with a low carb or keto diet – we are here to tell you a secret that will have you eating a childhood classic food but not having to worry about the carbohydrates.
Easy Keto Toast
Yes, friends – we are talking about keto toast. I don't know about you, but saying absolutely goodbye to bread is not easy. Thankfully, you don't have to! Enjoy bread again, including toast without any guilt.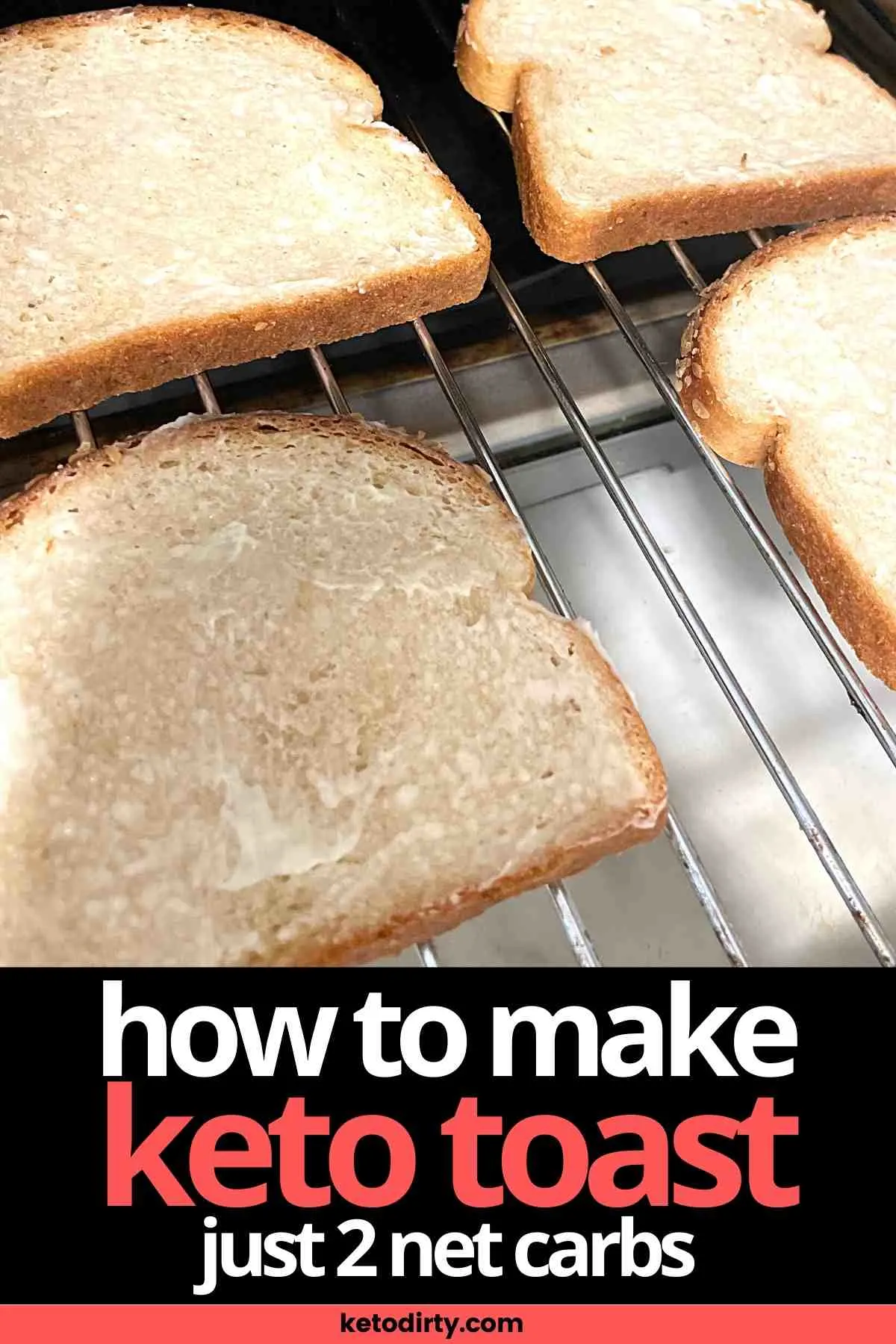 Here at Keto Dirty – we don't do the ketogenic diet the traditional way. That said, this delicious option may not suit your personal food plan best but if you are doing dirty keto – here is something we think you will enjoy.
What is the Best Keto Toast Bread?
To make our keto toast, of course you will need to use bread. If you are scratching your head and wanting to know the best keto toast bread, here is our pick. Our favorite is Sola Keto Bread.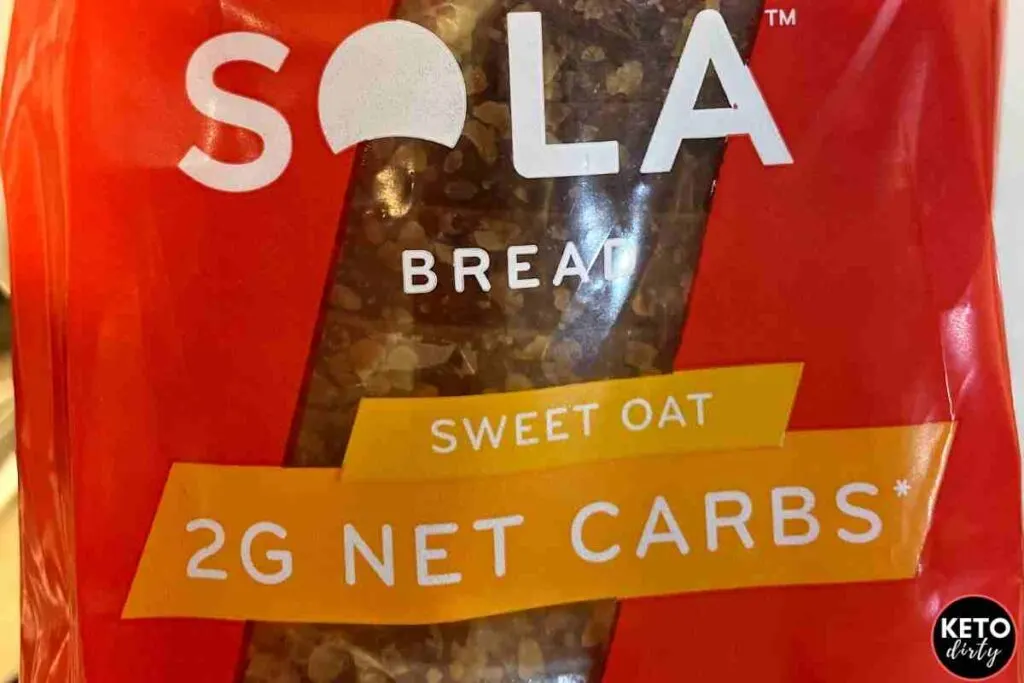 2 Net Carbs per Slice
Not only is this low carb bread only 2 net carbs, it's affordable and tastes delicious. That's right, just 2 net carbs, 70 calories, 5 grams of protein and 4 grams of fiber.
Sola Bread
Ever since finding Sola Bread, the options for our meals have expanded ten-fold! The healthy recipes are plethora. From sandwiches to various recipes that include bread, we use Sola to substitute white bread.
If dairy is an issue, we totally understand! Most options of Sola breads are dairy free, except these: Sweet and Buttery, Pizza, Jalapeno Cheddar, Honey Wheat Style and Rustic Wheat Style. Unfortunately, there breads are not gluten free.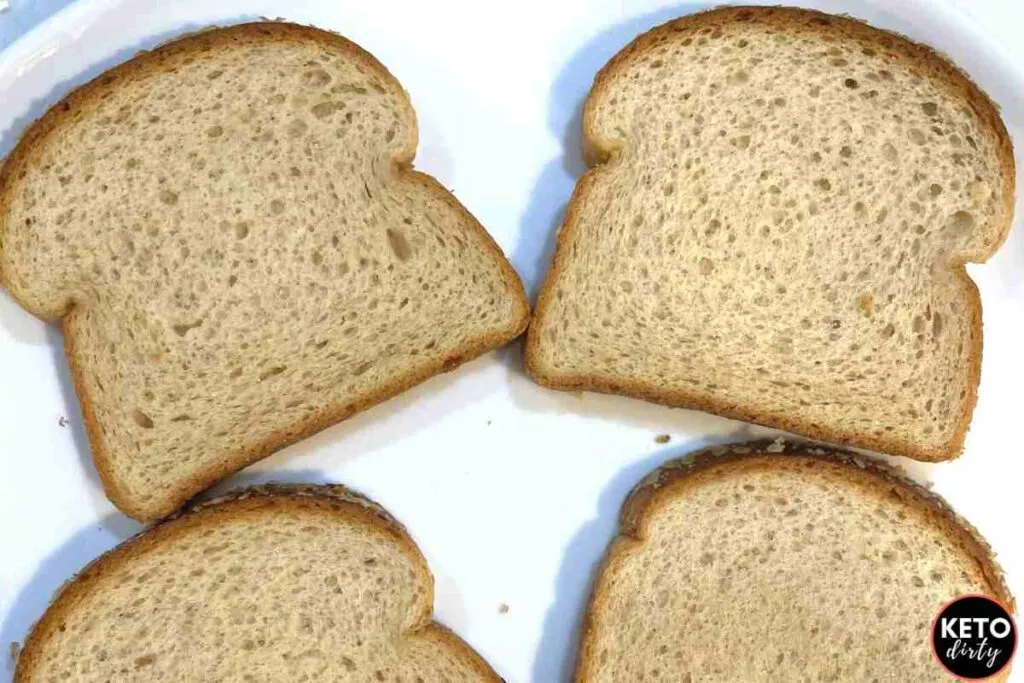 A second bread recommendation, if you can't find Sola in your area – Orowheat Keto Sandwich Bread is another great option for toasting. Orowheat Keto Bread has 3 net carbs per slice and is available in many grocery stores including Kroger.
Of course, the whole reason we are writing you today is to tell you about making keto toast. Let's get toastin'!
How to Eat Low Carb Toast
While the options and ideas are endless when eating low carb toast, here are our favorite low carb loast recipe.
Keto Butter Board – We LOVE this new trend and are showing you how to make it keto-friendly. Why am I telling you this? Because the keto toast is the absolute key to making your butter board keto friendly.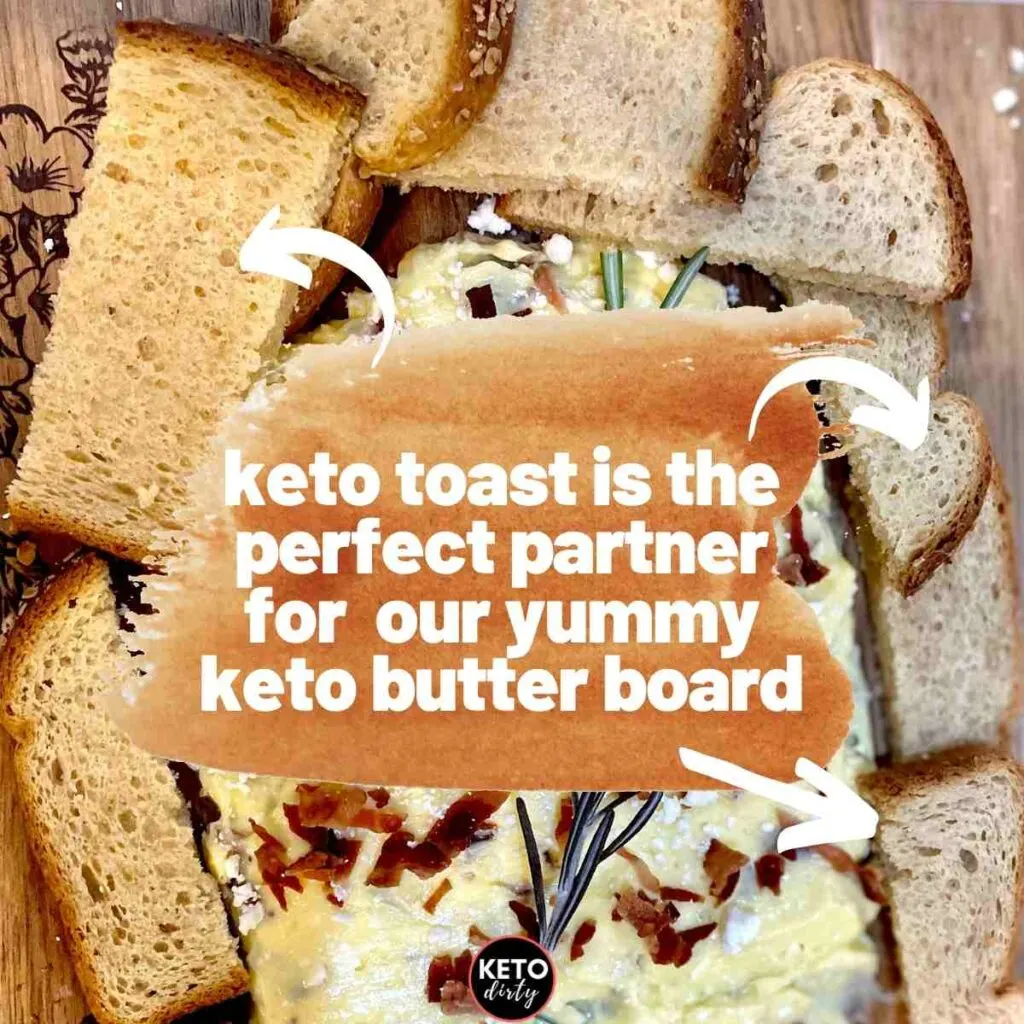 Need more inspiration for this trend, here are some of our favorite butter boards.
French Toast – using egg, a little heavy cream and cinnamon – you can create a easy, delicious keto french toast recipe using Sola bread. This breakfast is low carb keto friendly and delicious. Make the whole loaf and then store in the fridge. You can easily microwave to reheat the keto french toast for a delicious breakfast meal all week.
Keto Avocado Toast – If you are following us over on Keto TikTok, you perhaps have seen on our delicious low carb avocado toast recipe.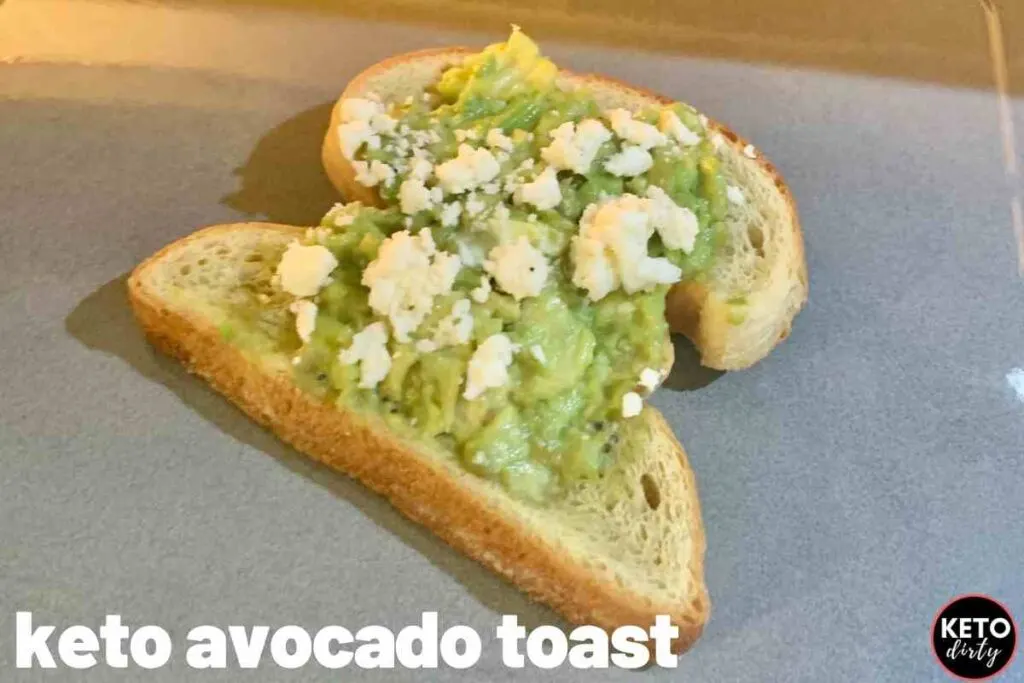 Add some red pepper flakes and enjoy! This definitely is one of our favorite keto recipes that we hope you enjoy as much as we do! If you love avocado toast as much as I do, make sure to try our avocado chaffle!
French Baguette – Wanting a low carb french bread recipe? Our friends over at I Hacked Diabetes offers a great French baguette option that is only 1g net carb per slice.
This is an almond flour bread (you maybe able to substitute coconut flour, if preferred.) I'm looking forward to making a delicious toast out of this!
Enjoy toasting! If you enjoyed this keto recipe, please share!
Follow Keto Dirty on Social – Facebook / Keto TikTok / Pinterest / Instagram
Keto Dirty is reader supported. When you buy through links on our website, we may earn an affiliate commission.
Keto Toast is part of our Keto Recipes series