If you love you some avocado toast, you will love this avocado chaffle, the keto alternative!
Well, as you know – good ol' regular toast just isn't an option on this thing we call the keto diet. It's a big huge NO.
Best Avocado Chaffle Recipe
While it is totally unfortunate because I could spend my life eating avocado toast, I created a great avocado toast low carb alternative. I call it the Avocado Chaffle.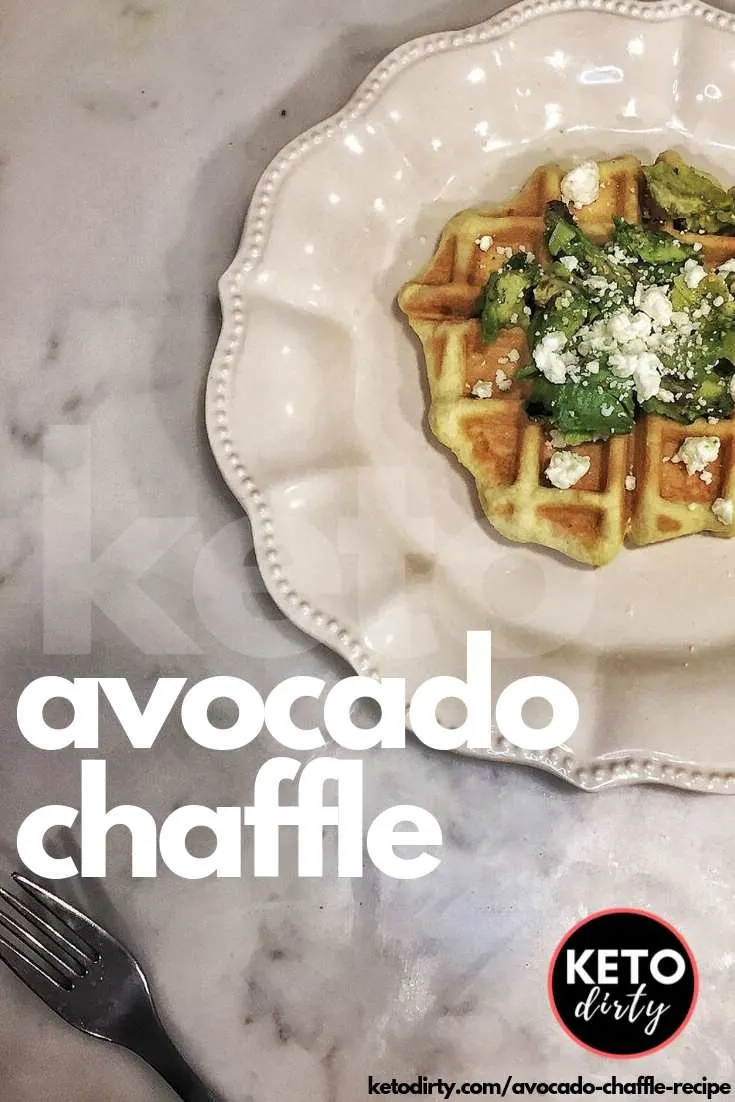 I love me a good chaffle. This avocado chaffle recipe takes that chaffle to a new level. As someone who could eat avocado toast for every meal if left to her own will, this keto recipe is a must.
Something that I have started doing with my keto recipes is having someone in the family try it out. I want a carb eaters opinion on my low carb recipes because I know being on the keto diet, our tastes can change. I mean, we are eating cheeseburgers without buns, y'all.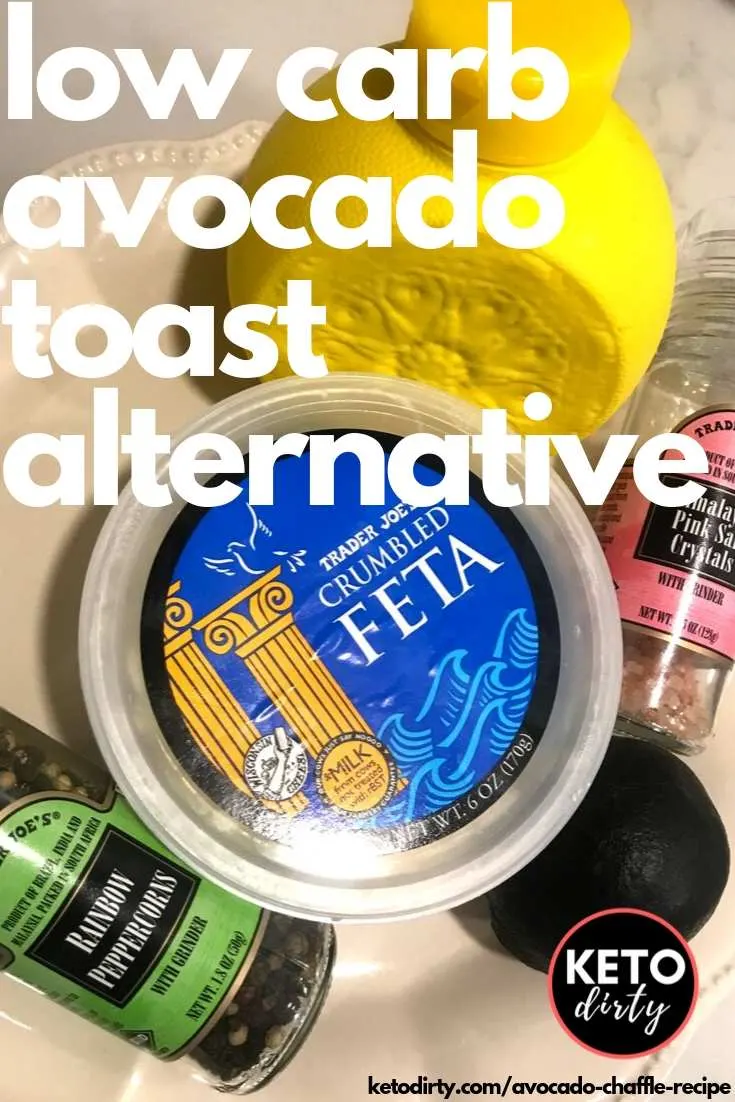 SO my kid, who regularly makes avocado toast gave my avocado chaffle a try. His response "this is good, but the waffle isn't sweet." HAHA, kid – of course the waffle isn't sweet, it's a chaffle. Try our basic chaffles recipe. Those carbies just don't understand. I do like getting their feed back though!
Chaffles with Avoacado
Did we mention how simple it is to make avocado chaffles? All you need is a few ingredients and your handy dandy waffle maker and you'll have your chaffle in no time.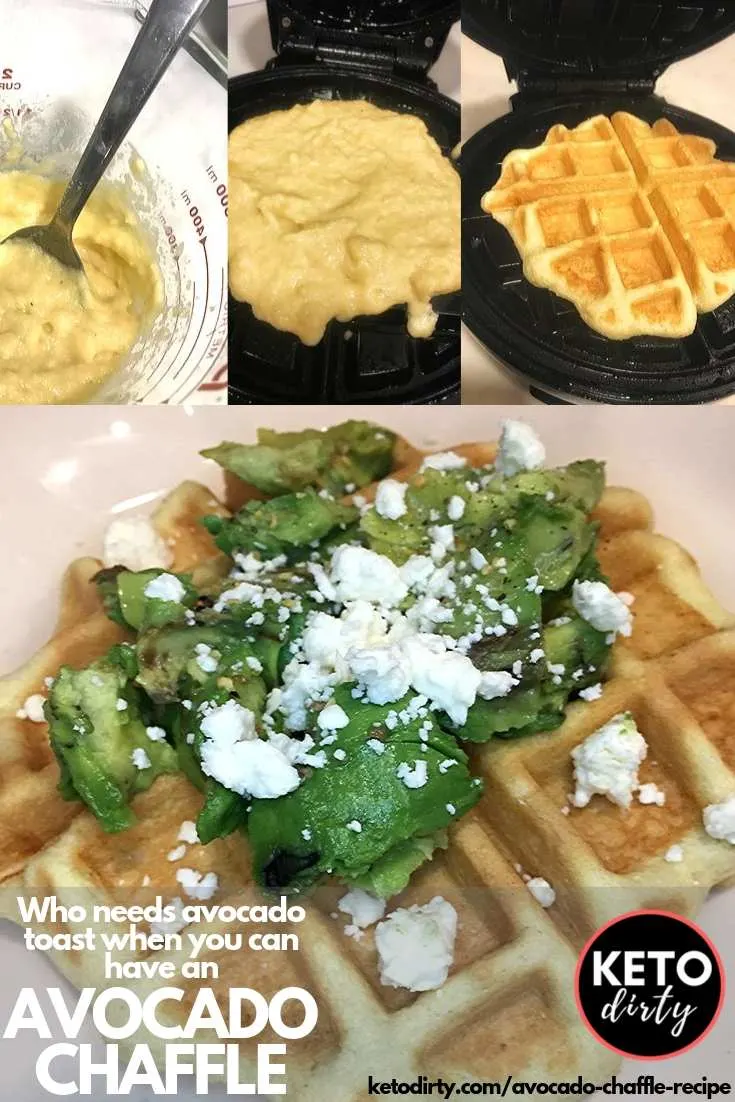 Let's get chaffling. Here is our detailed recipe with step-by-step instructions.
Add Bacon
This is one of those meals that if you keto meal prep, and have pre-cooked bacon – you are winning at life!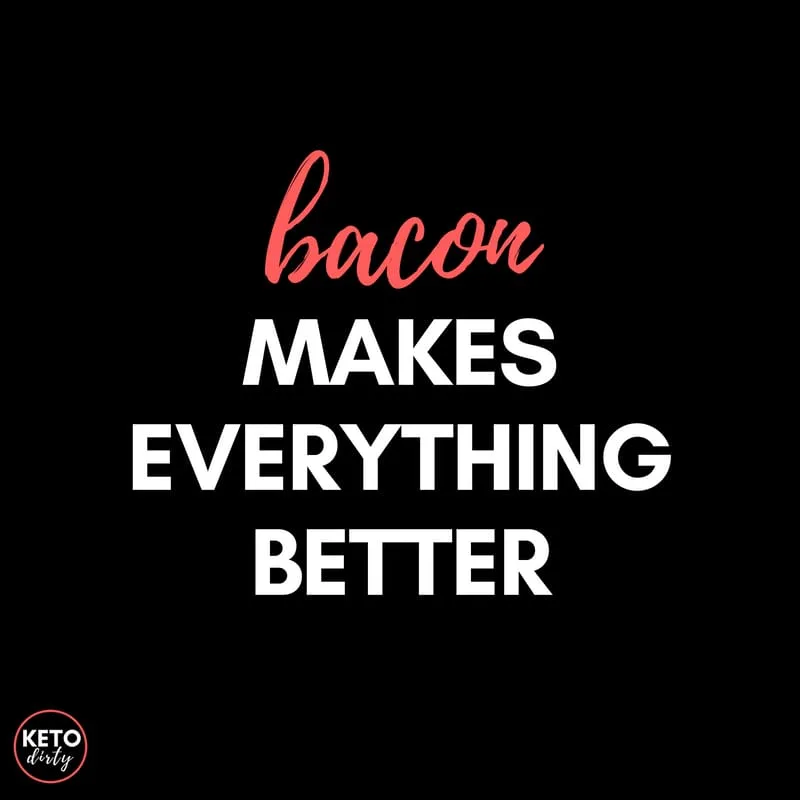 There is something amazing about bacon in general, but bacon with avocado, feta cheese and this chaffle equal amazing!
Low Carb Avocado Toast Alternative
We hope you enjoyed this keto recipe. Let us know your thoughts on this low carb avocado toast alternative in the comments! Have you tried the Sola Keto Bread? This makes a delicious keto avocado toast!
We Love Chaffles
There are so many ways to make chaffles that we have a whole collection of chaffles and everything you want to know about them!
If you enjoyed this recipe, put a pin on it! Give us a follow and help us become the #1 Keto Pinterest account.
Avocado Chaffles is a part of the Keto Dirty Keto Breakfast Ideas Series