Keto Egg Cups – this ham and egg cups recipe is your next must add to your low carb breakfast menu!
Our morning breakfast for the family was keto ham and egg cups, made in a muffin pan! You could call these ham egg muffins, or breakfast egg muffins – I left the keto word out when the kids eagerly asked "WHAT ARE THESE!?"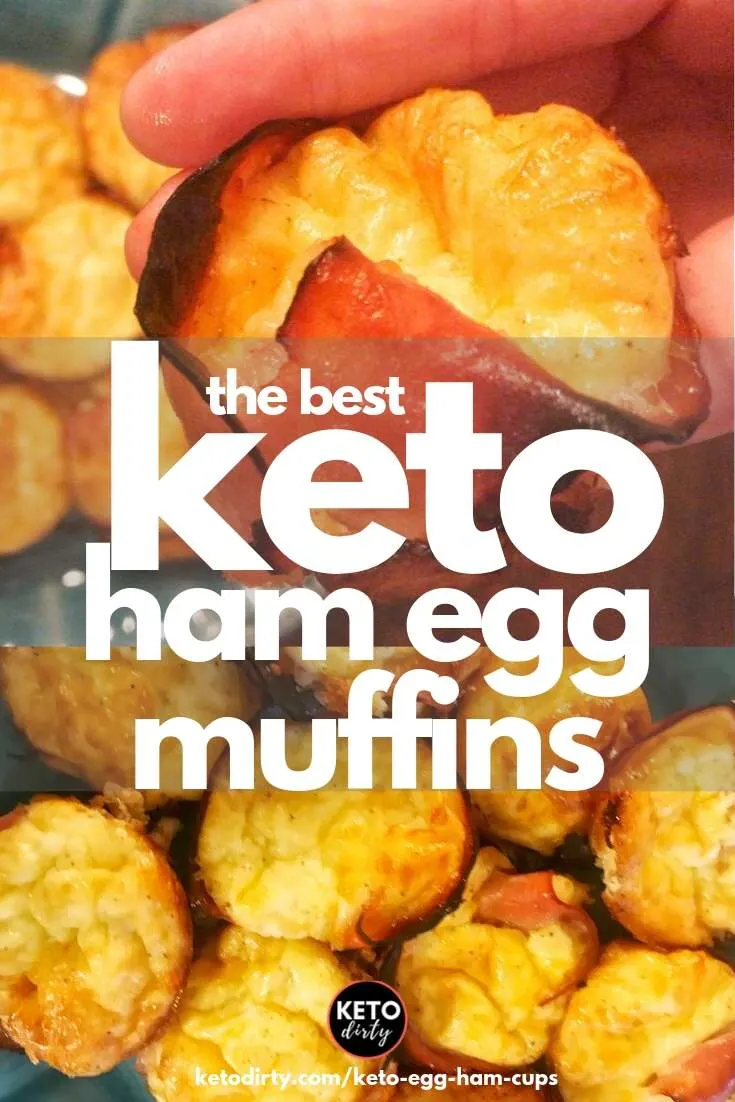 Our mornings, which if you have littles at home – I am sure you can relate to – are crazy. It's all about checking off a list of to-do's with the goal in getting 5 humans out the door, but first fed, dressed and packed for the day.
Okay, the husband can dress himself, but I do make his breakfast and sometimes his lunch. All that said, mornings are crazy.
Easy Keto Breakfast with Eggs
My daughter has morning marching band practice. We leave here by 6:30 am. Today, I woke up at 6:15 am, got my keto coffee and whipped up this ham egg cups recipe (and took photos!)
This is a super easy keto breakfast dish to make. After I put it all together, I threw it in the oven,, set the oven timer to go off in 20 minutes, in the event I didn't make it back in time. Or lets face it – got busy trying to get the other kids ready when I got home.
We left here at 6:32 am and if the dog had gotten her butt in the car, rather than running around the yard – it would have been 6:30 am.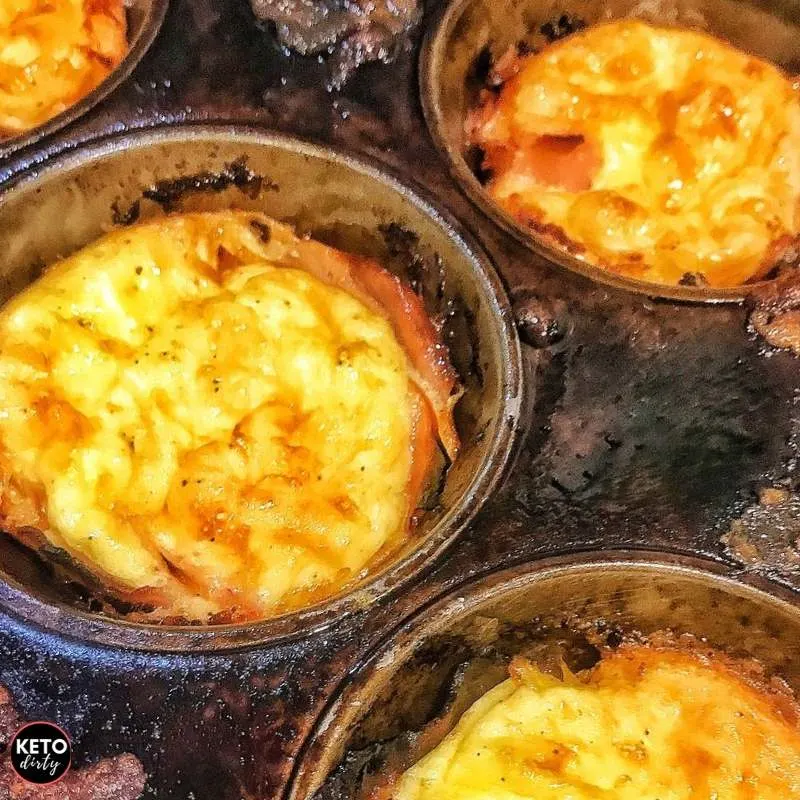 SUCCESS! Daughter dropped off at school, and when I walked in there was 4 minutes left on the oven timer! No burnt ham egg cups, SUCCESS! I need more keto breakfast meals like this that feed the kids, and this keto mom! Check out this school morning routine tips if you are looking for some mom advice on that front.
How to Make Keto Egg Cups
If you like me, are always on the never ending quest to find new family keto recipes to feed not only us low carbers, but our carb eating family – this is a keto breakfast recipe that will be a win for everyone!
The keto ham and egg cups recipe was a success. Each kid loved them. I added a strawberry smoothie (for the kids, those carb eaters!) and everyone walked out the door with a full belly and happy face. SUCCESS!
Tips for Making Keto Egg Cups
We make these keto egg cups quite a bit so let me let you in on all the little secrets to making this keto breakfast dish a success.
How to get Baked Egg off a Muffin Pan
Want to know how to get baked egg off a muffin pan? The best word of advice on baked egg on muffin tins, is to make sure to SPRAY your muffin pan before you bake your egg cups.
My go to muffin pan spray is Trader Joe's coconut oil spray. how to freeze egg cups?
Can You Freeze Baked Egg Cups?
Wondering if you can freeze baked egg cups? YES! Make double the breakfast egg cup recipe and freeze them for later! Here is how to freeze egg cups.
This makes a great keto meal prep meal as you can make several ahead of time, freeze and then have these to pop in the microwave or oven later!
If you are wanting to freeze egg cups, make sure you are using freezer bags. Just place your keto ham and egg cups, at room temperature – into a freezer bag. Place them in the freezer until you are ready to eat them again!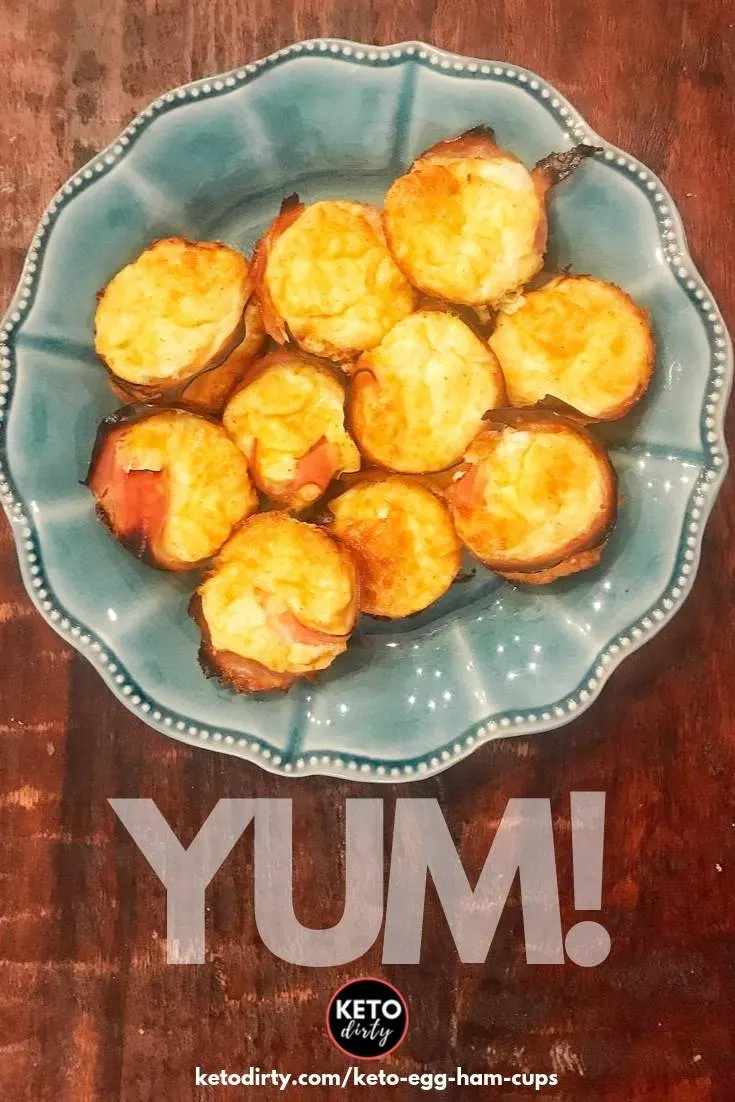 Reheating Egg Muffins
To reheat the ham egg muffins, remove from the freezer bag. Next place your keto egg cups in the microwave on a microwavable plate for approximately 90 seconds.
More Egg Ideas
Looking for more egg ideas, we got them! Check out our web story to learn 5 new ways to make eggs – including this delicious baked egg cup recipe.
Keto Kids Breakfast
If you are looking to make a keto kids breakfast, – THESE ARE LOW CARB EGG MUFFINS are a great option! My carb loving children LOVE these and best part, they have no idea that this is good for them.
Oh the simple satisfaction is making only 1 meal for the entire family, rather than making many to accommodate everyone's diet.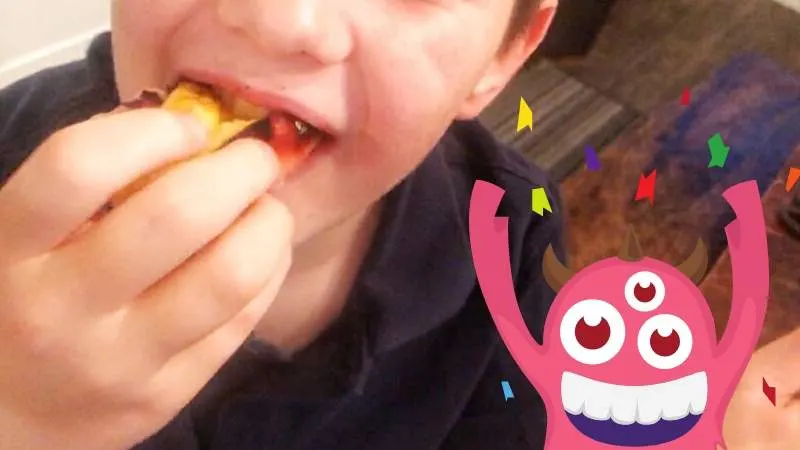 Here's a photo of my kid as he was eating. I asked what he thought about these baked egg cups. "I LOVE THEM, MOMMY. I NEED MORE."
Thanks for checking out our keto egg cups recipe.
Stay tuned for more baked egg recipes in muffin pan. If you like these, you will love our keto breakfast ideas! We have collected a ton of low carb breakfast ideas to help start your day off with the right meal!
Ready to start weekly meal planning? Download our free keto meal planner template.
Follow Keto Dirty on Social – Facebook / Keto TikTok / Pinterest / Instagram
Keto Dirty is reader supported. When you buy through links on our website, we may earn an affiliate commission.
Keto Egg Cups is part of our Keto Recipes series