Butter in coffee, is that what this butter coffee recipe is about? If this is what you are thinking to yourself, yes – let us explain. Don't judge before you try it! Don't worry, it's Keto friendly!
You do what with coffee and butter? While yes, your morning may have previously started with drinking a cup of brew and using butter in some form or fashion in your keto breakfast.
Coffee and Butter
We are about to introduce you to something new. Introducing bulletproof coffee. It's a delightful addition to add to your morning ritual that not only tastes good, but has benefits as well!
What is Bullet Coffee?
So let me start by saying that this combination of ingredients is often called many things. You will hear it called: bullet coffee, bulletproof coffee, butter coffee, keto coffee and so on. So if you have heard of one of these and always wondered what people were talking about, this is it! There is even a brand name now called Bullet Proof Coffee.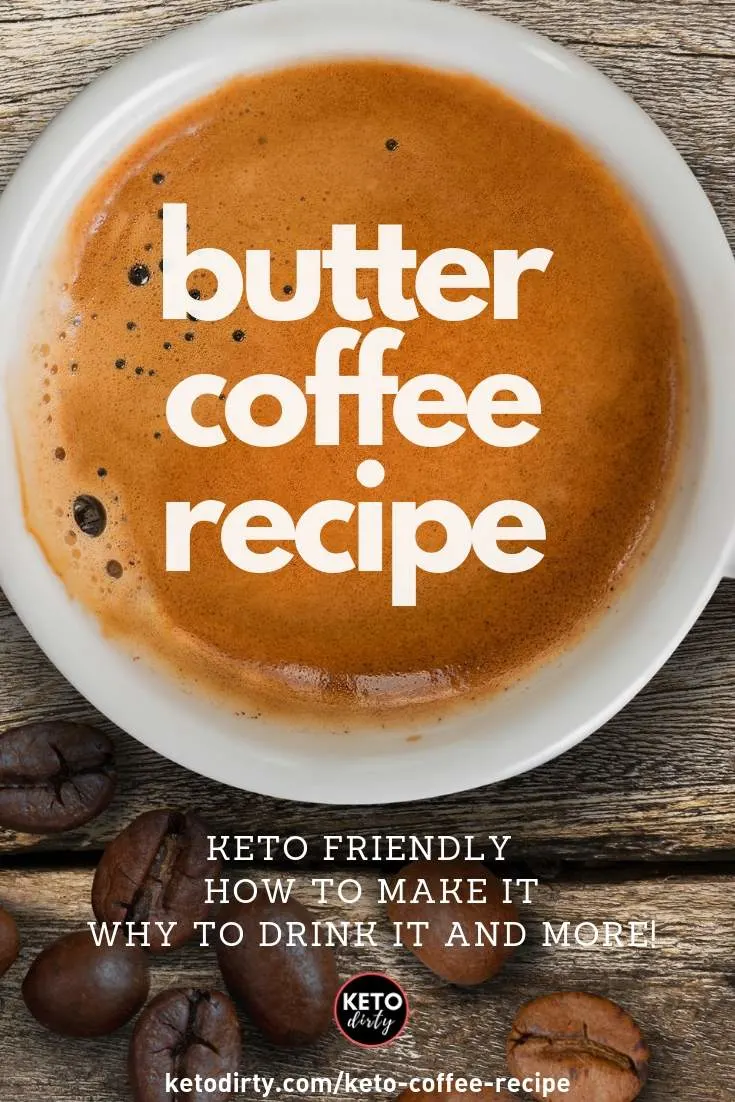 This delicious, smooth addition to your morning brew not only will potentially give you sustained energy, but can possibly help you control hunger. When I intermittent fast, I use this recipe religiously.
Why Add Butter to Your Coffee
The butter in butter coffee is said to provide steady, long-lasting energy – bonus without a blood sugar crash! The theory behind this is that since fat slows digestion, the caffeine in the coffee is absorbed slower and provides longer-lasting energy. This would be why you would feel the effects of coffee over a longer period of time.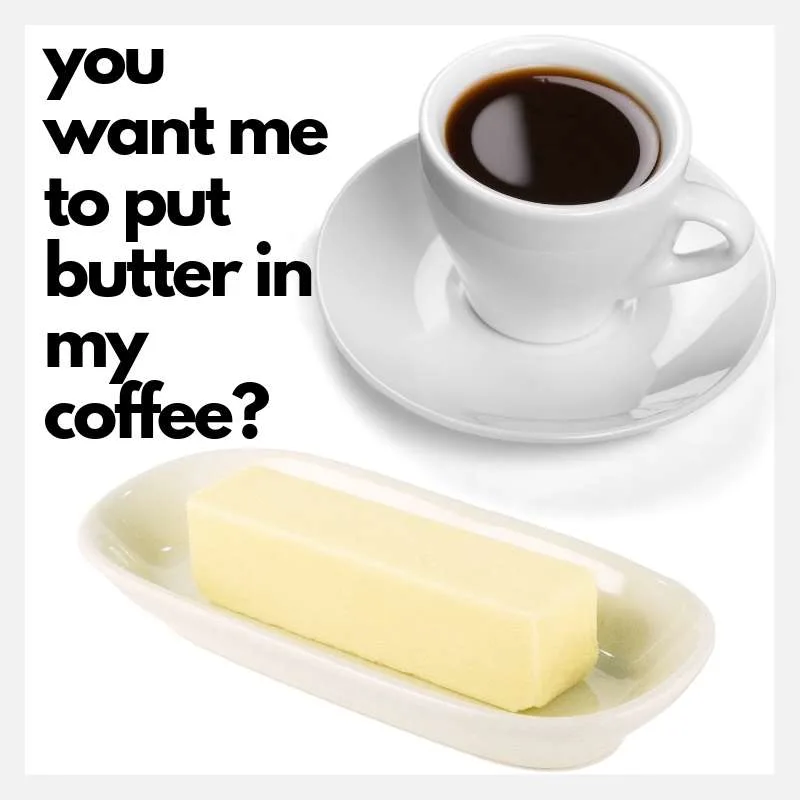 What Kind of Butter To Use in Butter Coffee
You will want to use a high-quality butter, preferably grass-fed. KerryGold Irish Butter is a popular option. Another option is to try an organic ghee. '
Coconut Oil in Coffee and MCT Oil in Coffee – Are you serious?
Coconut oil in coffee just doesn't sound very good – but it really is. If you like coconut creamer, the coconut oil gives you a slight hint of coconut flavoring.
MCT Oil
As far as MCT oil in coffee – there is a reason the butter coffee recipe calls for this. MCT oil – MCT stands for "medium-chain triglycerides" (or medium-chain fatty acids.) MCT is a man-made saturated fatty acid.
There's a lot of buzz going around about MCT oil and it's possible benefits. The jury is still out on the validity of these claims, but alas we are spilling the beans on why MCT is all a buzz. Here's what we learned from Shape.
What Are the Benefits of Butter Coffee?
The benefits of butter coffee include a more sustained level of energy. Some drinkers say that they feel fuller longer which can help with weight loss. We aren't quite sure about that, but have felt the energy boosts and coffee in general makes me fill fuller.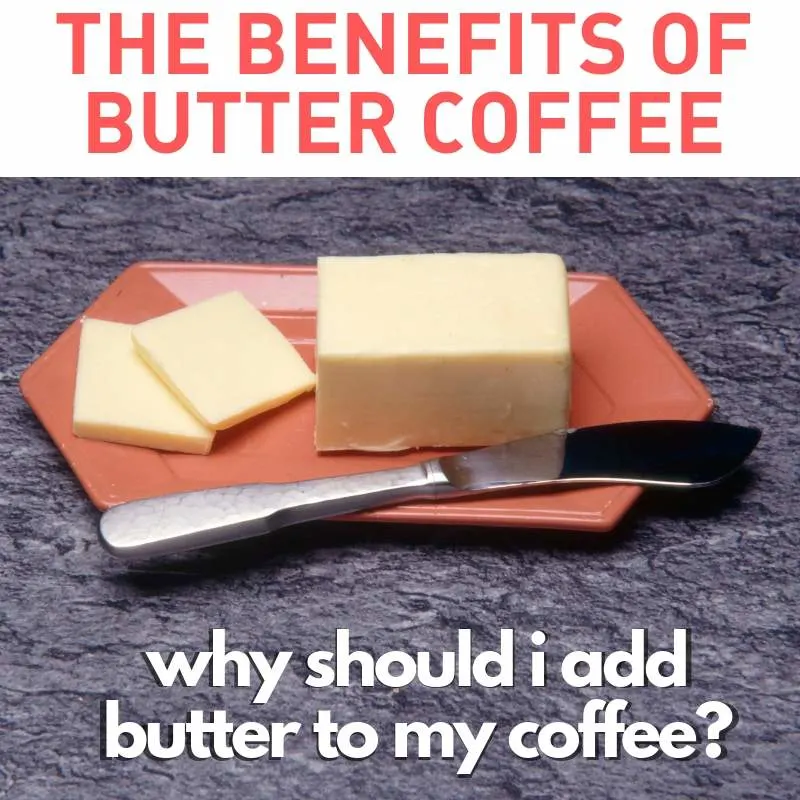 Read how this journalist at BuzzFeed drank butter coffee for 6 weeks and what the benefits were.
Is this Keto Friendly?
Yes, butter coffee is keto-friendly. Do note, that while this can be an option if you need to add fats to your diet. BUT, that said, this isn't for everyone. Because of the amount of saturated fat, if you have cholesterol issues – you may want to limit your oil and butter intake.
Do You Have a Keto Coffee Recipe You Love?
Have you tried this Keto coffee recipe? Do you have a butter coffee recipe that you love? Share below in the comments. Let us know your experience!