Delicious Keto Sausage and Cabbage Recipe – QUICK & EASY!
Who loves them some Irish food? I had no idea what I was getting into when I went to an Ireland tourism dinner. Irish food? I mean, I celebrate St. Patrick's day – but not with the food (the beer, yes the green beer!) Who knew?
Smoked Sausage and Cabbage Skillet
We made this delicious smoked sausage dish with cabbage and learned it was Irish. I'll take it!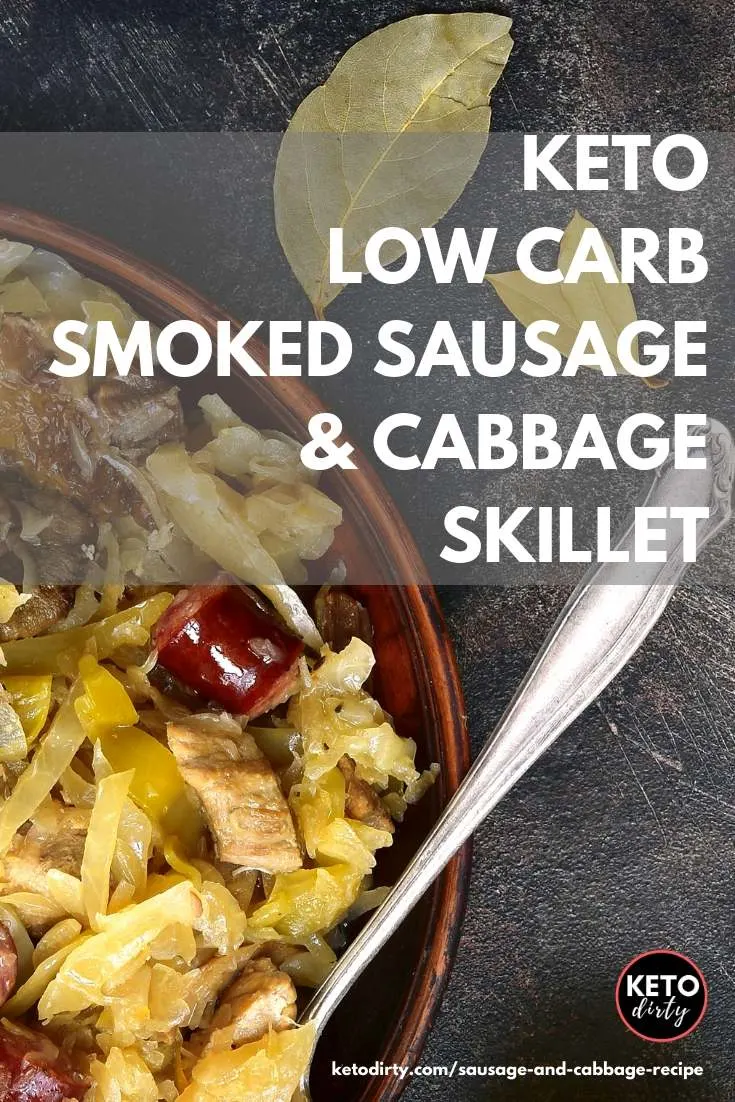 So the low carb sausage and cabbage recipe that we are sharing today is HOT in more ways than one. It's a cheap keto meal that we will show you how to make in one pan, a skillet!
You can make this dish in less than 15 minutes. It requires minimal ingredients, and it's so easy that you can teach your kids to make it.
Let's Talk Cabbage
You can buy a head of cabbage for around $2 and it will give you plenty of cabbage for this meal!
Do You Have to Wash Cabbage?
Yes, girl – you need to wash that cabbage. You can just use water – or use a vegetable wash.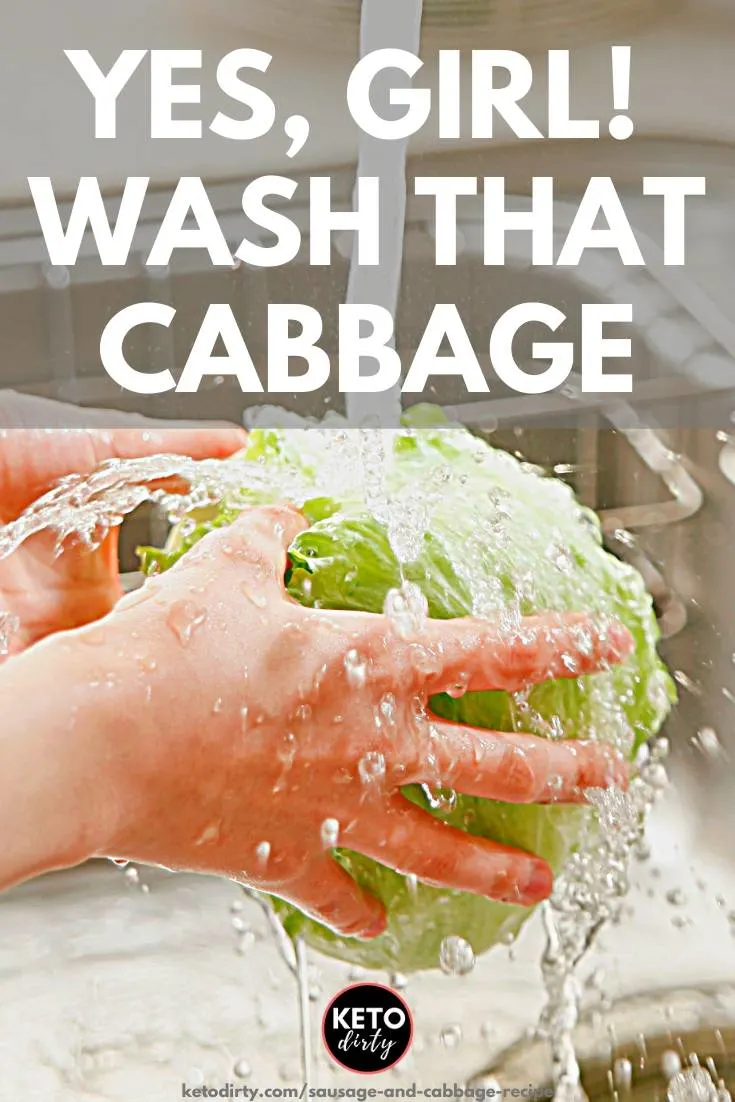 Don't miss our huge list of keto vegetables, a great resource for knowing the best veggies to make!
Wash and Tear
Take your head of cabbage and wash is thoroughly. Next, cut in half and then I prefer the tearing technique. I just tear out chunks of the cabbage to the preferred cabbage chunk size.
Angel Hair Cabbage
Another option is to purchase angel hair cabbage in the bag salad area in the produce department. Angel hair cabbage is a staple on my grocery list (especially when I go to Trader Joes, it's under $2!) I substitute angel hair cabbage for lettuce often in my taco bowls and other low carb dishes. The crunchy taste is delicious and has a low net carb count!
Smoke Sausage or Pre-Cooked Smoked Sausage?
Let's talk sausage. Do you smoke your sausage or buy pre-cooked smoked sausage? As much as I love the taste of smoke sausage, fresh out of the smoker – I am a mom of 4 kids. So unfortunately, the majority of the time I am on team pre-cooked smoked sausage.
BBQ Joint Smoked Sausage
If you are looking for a good smoked sausage and don't mind paying a little more than an Eckrich smoked sausage or Hillshire Farm sausage – considering visiting a BBQ joint and picking up a smoked sausage freshly smoked!
Sausage and Cabbage Keto Recipe
We hope you enjoyed this low carb, keto sausage and cabbage recipe! It's super easy and delicious. Let us know if you make this.
Follow Keto Dirty on Social – Facebook / Keto TikTok / Pinterest / Instagram
Keto Dirty is reader supported. When you buy through links on our website, we may earn an affiliate commission.