Perfect for a spread, sauce or dip, let's make this delicious and easy Bacon Aioli recipe!
You guys, this may just be a game changer for your condiment game. We are making a sauce (or dip!) that is out of this world and did we mention that it contains bacon?
How to Make Easy Homemade Bacon Aioli
There is no way we are gate keeping this homemade bacon aioli recipe any longer. Let's learn how to make it for using on all the things.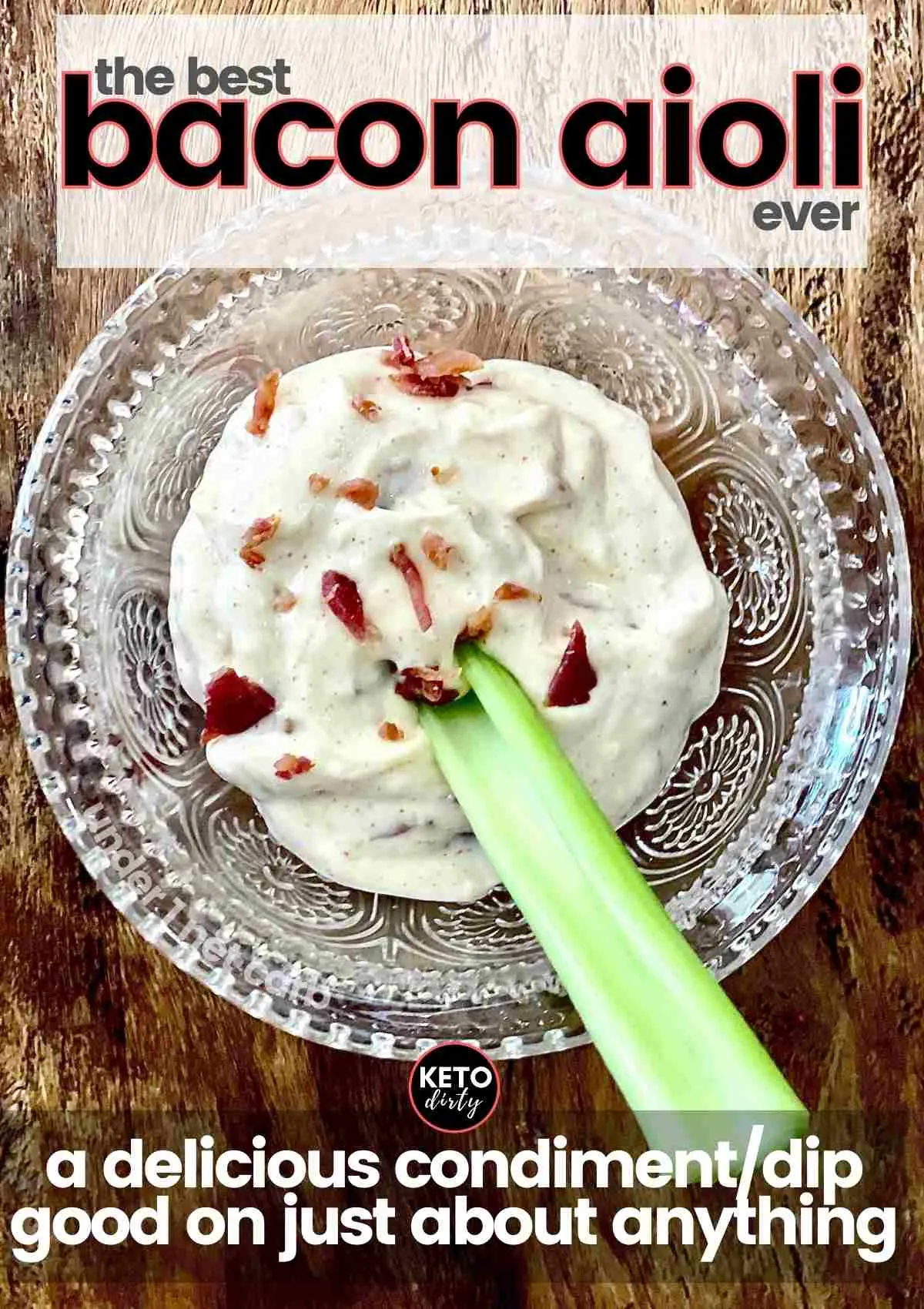 When we say easy, we mean it. You can have this aioli sauce in your mouth with under 5 minutes prep time. We are showing you how to make this French recipe (our way) what to eat it with and tips to help perfect it to your liking.
What's Aioli?
If you are wondering the origins of aioli, here's the Cliff Notes version. Aioli is typically served in french restaurants. In France, it is made with raw eggs with olive oil, an acid (lemon juice), garlic and occasionally mustard.
Fun fact: the word aïoli literally means oil and garlic (ail is garlic in French)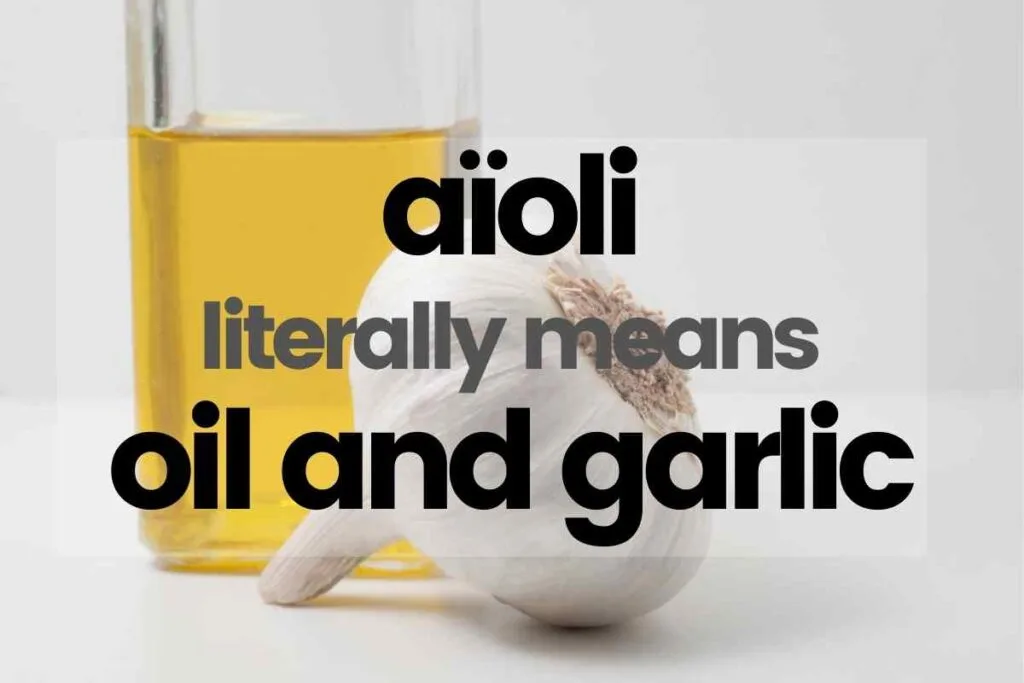 We are sharing how to make bacon aioli are way. We will be using mayonnaise (with contains vinegar) instead of raw eggs, but keep reading and we will share how to make with raw eggs if you want a mayo substitute. Read what the cleveland clinic says about eating raw eggs.
What Do You Eat Aioli With?
If you are new to the Aioli game, we got you. There are numerous ways to use and eat aioli. This versatile condiment can be eaten numerous ways, we are sharing keto food ideas and non-keto ideas:
Eating Keto Aioli
Keto friends and low carbers, this recipe is for you! With under 1 net carb per serving, you can't be the numerous ways you can flavor so many things using bacon aioli.
Sandwiches ( save on carbs, use this keto bread!)
Bunless Burger Topping – dip your burger or use as you would mayonnaise
Celery
Cucumbers
Carrot Sticks
Dip for Shrimp
Carrot Fries
Artichokes
Broccoli Eggs
Chicken Tenders
Roasted Cauliflower
Grilled Kebabs
Cooking Sauce – Make chicken slow cooker and use as a topping.
Non-Keto Suggestions
Not watching carbs? We aren't here to judge because this aioli is THAT good for both keto and non-keto eating. Try it with these foods:
Cheeseburgers
Potato Chips
Fried Fish
French Fries
Fried Chicken Tenders
Sweet Potato Fries
Mozarella Sticks
Fried Shrimp
Potato Wedges
Chicken Nuggets
Get creative with what you eat with it! This bacon aioli compliments a range of foods!
Aioli Tips
As you are making this sauce, here are a few aioli tips to consider to help make this recipe your own.
Make it Smooth!
We kept our bacon aioli recipe simple by making it in a bowl. If you want a smoother aioli options, here is an easy hack. After making it, simply place it in the blender or food processor for 30 seconds. This will grind all of the ingredients down, making the aioli similar to a dressing.
Frying Bacon for Aioli
While fresh fried bacon is not a requirement for this aioli dish, it is our favorite because let's be honest. Is there anything better than just fried bacon? Nope. Those bacon pieces will only make this recipe better.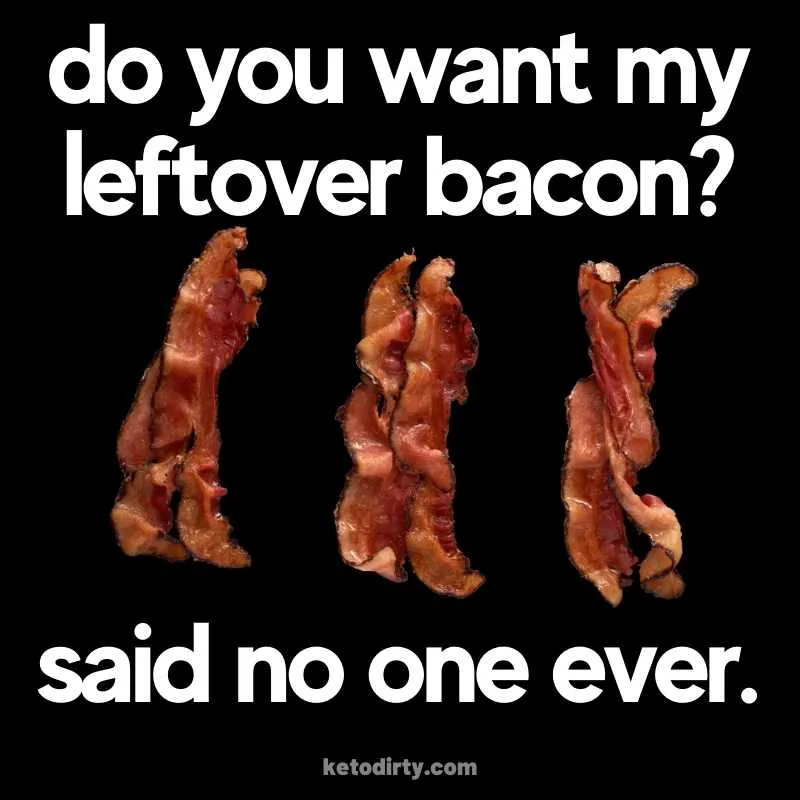 Don't miss our funny bacon memes!
If you are frying bacon – do make sure to save the bacon grease! When the bacon grease is at room temperature, it can be poured into an airtight container for later use.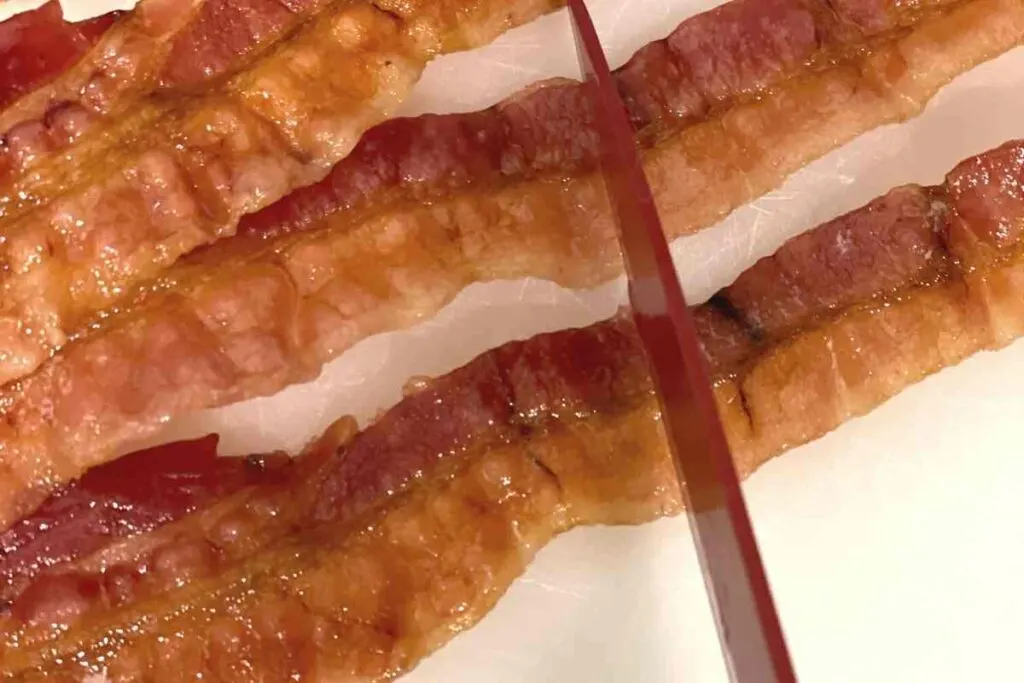 A drop of bacon grease in eggs is the best.
Make Creamy Bacon Aioli
While our bacon aioli recipe is already creamy, if you are using as a dip or as a topping for say cooking chicken breasts with – you might want it creamier.
The easiest way to make creamy bacon aioli with our recipe is to simply add in a little heavy whipping cream or sour cream (1-2 tablespoons.) Then mix it together in your blender or food processor for a creamy spread.
Garlic Aioli
We want you to make this recipe your own! While our bacon aioli recipe is already garlicky, no one says you can't garlic this up even more!
Or possibly, bacon isn't your thing and you lean more towards the keto vegetarian side. No problem. We LOVE garlic, try adding an additional clove to your recipe instead of adding bacon. This will make a delicious garlic aioli recipe that is sure to delight the bacon haters. Have fun making this recipe your own.
Answering Questions About This Aioli Recipe
Here are some common questions when making this keto recipe. If you have a question, drop it in the comments and we will add it to this list or answers.
Can I use bacon bits?
Yes! An easy hack to this making this aioli sauce even easier to make is to use pre-packaged bacon bits. We do recommend checking the packaging to ensure that it's real bacon bits as this is what really gives the sauce flavor.
How do you pronounce bacon aioli?
The bacon aioli pronunciation is as such. Bacon is pronounced as bay – cun. Aioli is pronounced a – oh – lee.
What is bacon aioli?
Our bacon aioli is a sauce, dip or spread. Featuring a handful of ingredients, plus bacon – this delicious recipe is versatile and delicious.
How do you make spicy bacon aioli?
So you like your sauce SPICY! No problem. Let's turn up the heat. Simply use our bacon aioli recipe above but we are going to add in Cholula hot sauce.
Other ways to heat this spread up is to add tabasco sauce or red pepper flakes. If you love jalapeños, add some jalapeno juice for that spicy flavor profile.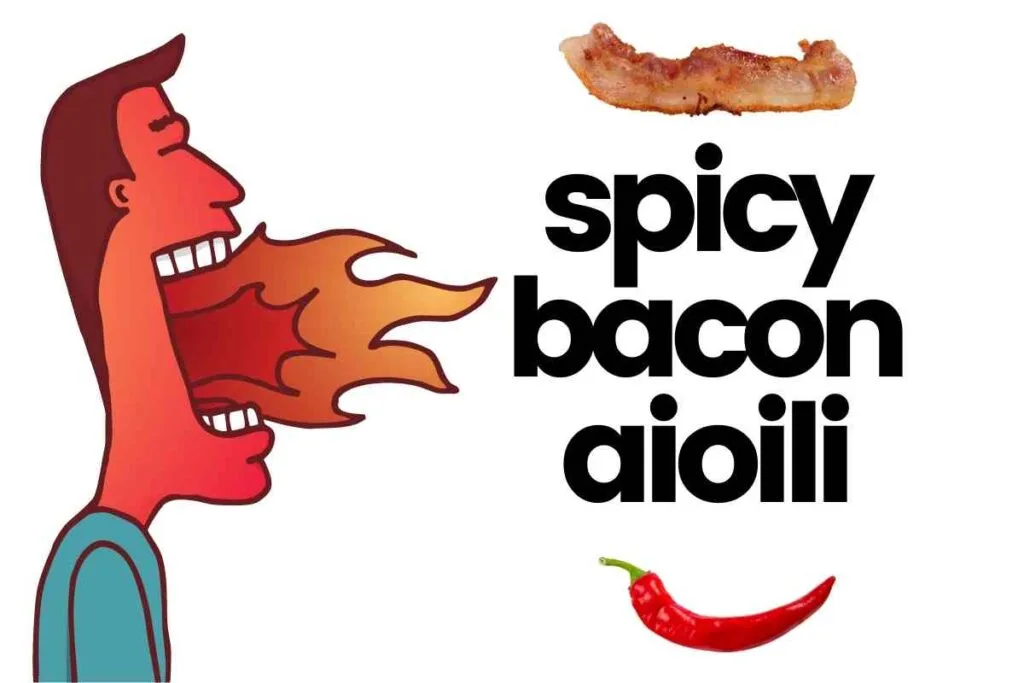 The best spicy bacon aioli sauce will depend on how spicy you want the spice level of your spread. This is going to vary per person. Start with a few drops and then add in more pepper sauce to raise the spice level. Taste test along the way.
If you make it TOO spicy, no worries! Simply add in a tablespoon of mayonnaise to help temper down the heat.
Can I use a raw egg as a mayo substitute?
Yes! We know that many people just aren't down with the thought of eating a raw egg. Also, we like a creamy aioli so chose to use mayo instead.
Happy Ketoing!
We hope you enjoyed this keto recipe. While not specific to low carb or keto, this aioli makes a great option, especially when cooking for your non-keto friends!
Follow Keto Dirty on Social – Facebook / Keto TikTok / Pinterest / Instagram
Keto Dirty is reader supported. When you buy through links on our website, we may earn an affiliate commission.
Low Carb Bacon Aioli is part of the Keto Recipes series for Keto Dirty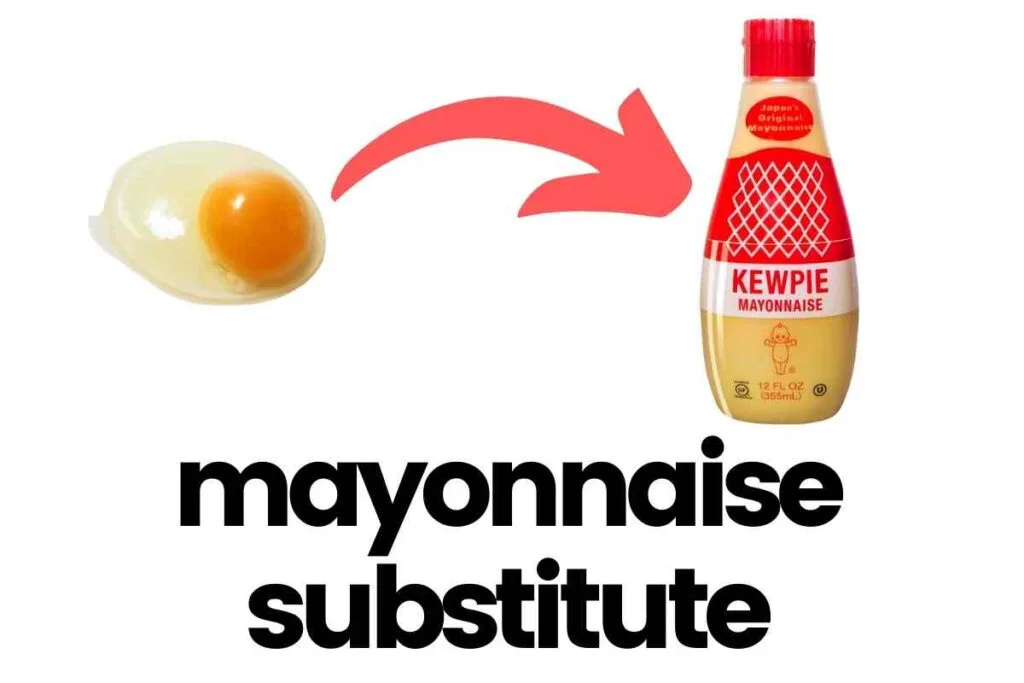 To make the bacon aioli without mayo, you will just want to use 2-3 egg yolks. Whisk together the egg yolks with 3 tablespoons of olive oil until all the oil is mixed and emulsified with the egg yolk. This will be your substitute for mayo. Continue the recipe as above.
How Do I Store Bacon Aioli?
To store bacon aioli, place in the fridge in an airtight container for up to 5 days. We don't suggest freezing aioli as it doesn't freeze well.