Easy and delish – learn how to make Keto Chicken Salad!
File this under EASY KETO RECIPE. Who doesn't love a delicious meal idea that doesn't take a whole lot of time to make. ME! ME! Even better, this low carb chicken salad recipe can be easily adapted to feed the entire family (even if they are carb eaters!)
1 Net Carb Chicken Recipe
1 carb chicken salad? YES! For a serving of this delicious keto chicken salad, you are only looking at 1 net carb! And did we mention how easy this dish is to make?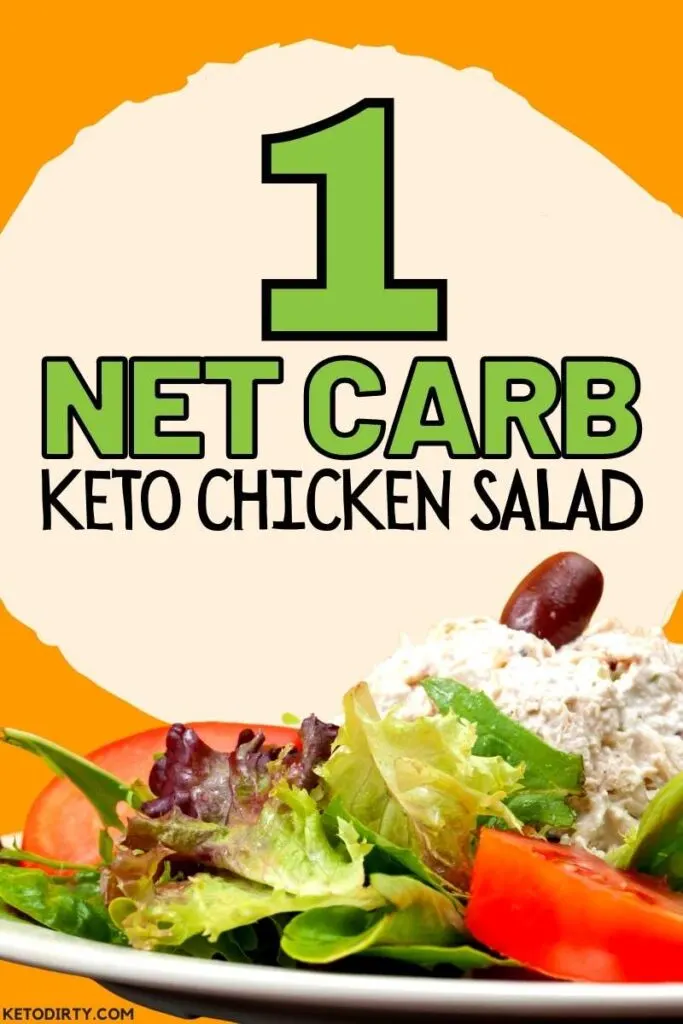 Let's get to it. We are going to show you how to make keto chicken salad, how to substitute any ingredients that you don't have (or don't like!) Let's look at other ways to upgrade this dish and ways to eat this dish.
Keto Chicken Salad Ingredients
The keto chicken salad ingredients are basic, nothing fancy. Even better, the ingredients can be swapped out for whatever you have in your fridge or pantry.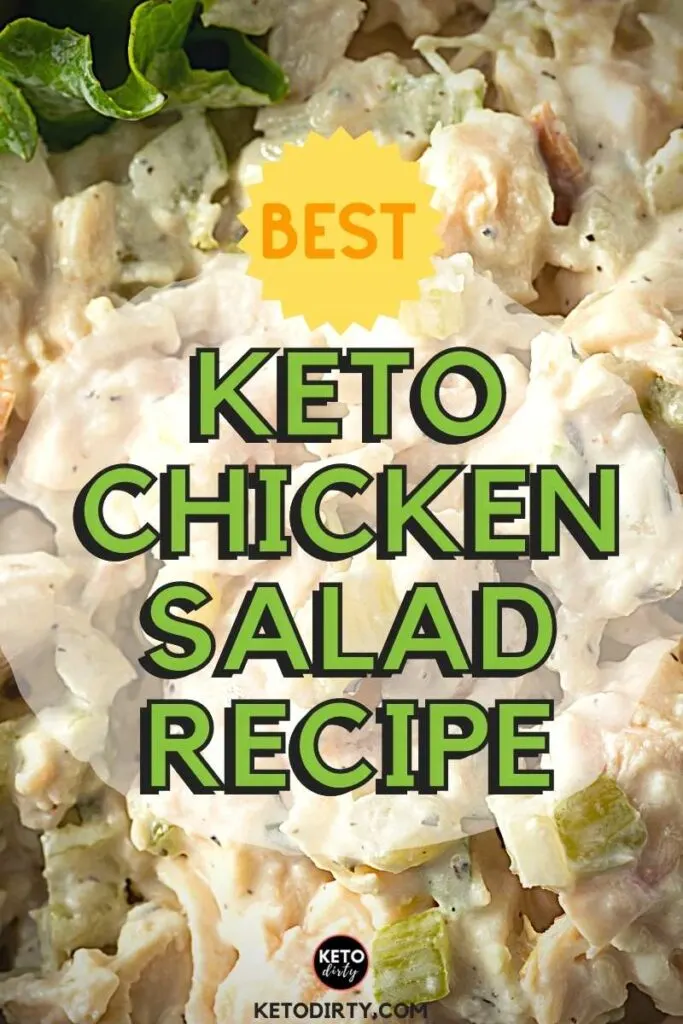 Here are the suggested Keto Chicken Salad ingredients for our base recipe:
Cooked Chicken Breast
Dill Pickle Relish
Green Onion
Dijon Mustard
Mayonnaise
Celery Seed
Dill
Black Pepper
Lemon Juice
Here are a few ideas for swapping out ingredients:
Pickle Alternatives
Don't have pickles or don't like pickles? NO problem. Use a different type of pickles or relish. Cucumbers can also be used as a pickle alternative (I mean, a cucumber is a pickle and a pickle is a cucumber for all intensive purposes!)
Celery Seed Alternative
Celery seed may be an item that you don't have on your spice rack, and that's no problem. You can either substitute celery seed with celery salt, actual finely chopped celery OR just leave it out if you don't like celery.
How to Eat Low Carb Chicken Salad
Here are several ways to eat low carb chicken salad:
Make a keto chicken salad sandwich with low carb bread
Wrap in a lettuce wrap
Stuff roasted red peppers with chicken salad
Scoop of chicken salad on top of lettuce (add a slice of tomato and olive for an extra flavorful punch)
Use a low carb tortilla and fill with chicken salad
Eat plain – load up in a bowl eat with a spoon!
Put chicken salad on celery for a crunchy treat
Skip the pickles in the recipe, instead put chicken salad on pickles! Weird, yes, delicious – also yes.
Keto Chicken Salad with Bacon
Ready to take our low carb chicken salad recipe to a whole new level? Just add bacon! That's right. Keto chicken salad with bacon adds no carbs but does add protein. Plus, bacon – who doesn't love bacon? (See bacon memes!)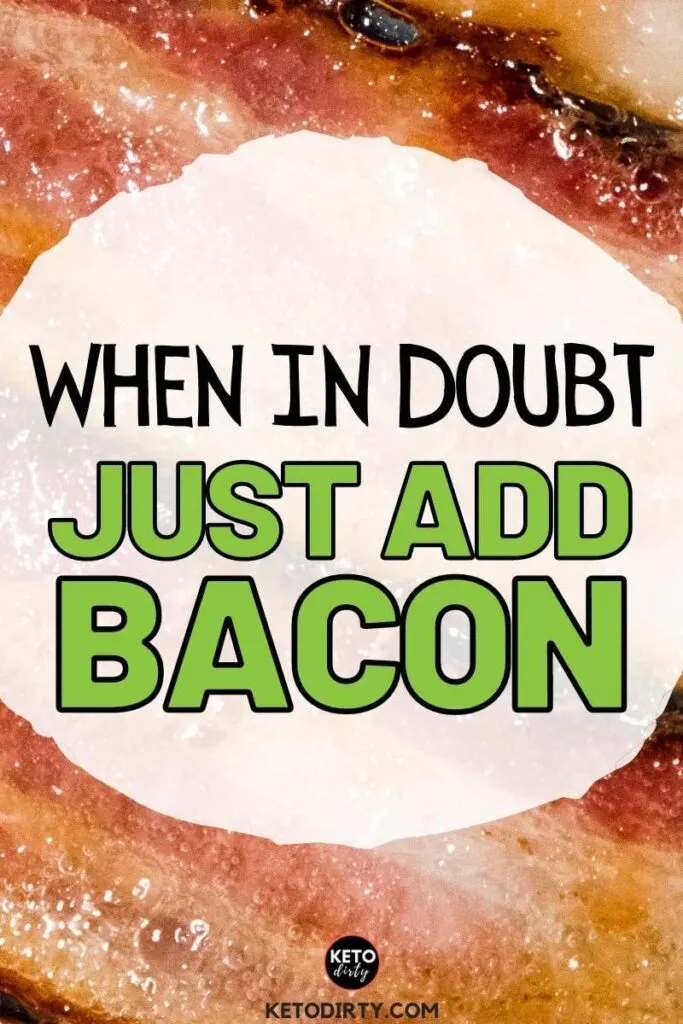 Low Carb Chicken Salad with Egg
Another alternative to add some more protein to our chicken salad is to add a hard boiled egg. Depending on how much you like the taste of egg – I would add just 1 hard boiled eggs to compliment but not overwhelm the taste. Check out this Dash Egg Cooker review for a quick hard boiled egg.
Keto Chicken Salad Sandwich
So this Keto Chicken Salad recipe looks amazing, right? But maybe you are still missing the carbs. Guess what I recently found? Just the BEST KETO BREAD ever.
Use this keto bread to make an amazing Keto Chicken Salad sandwich that will blow your mind. Bonus, for 2 pieces of bread – you will just be adding 4 net carbs! WINNING!
Feed the Family
Another thing to love about this keto chicken salad is that this is something the whole family can eat. Yes, even if they aren't low carbers, slap some of this yum on bread or toast and feed it to your carb loving family.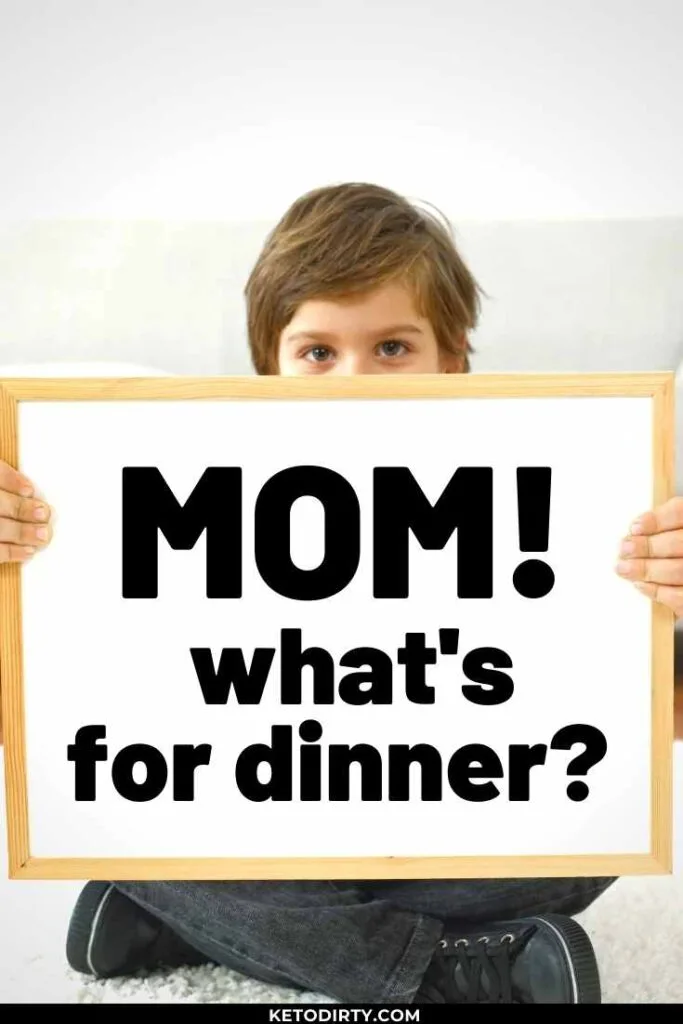 Eat All Week
Pick up some of these meal prep containers and store any leftover chicken salad in the fridge. This dish makes a great snack or just eat for another meal later in the week.
Here at Keto Dirty, we share our favorite low carb finds. Here are some more keto chicken recipes for you to try.
If you find this low carb recipe useful, share it! Pin it on Pinterest, post to Facebook (and make sure you are following our Keto Dirty Facebook Page!)