Let's make this easy Keto Alfredo Sauce recipe! With just 2 net carbs, this creamy low carb sauce will be the perfect topping for you next meal.
This keto recipe will help spice up your favorite meats and vegetables. Super easy to make and doesn't have a lot of carbs, what are you waiting for? Let's get cooking!
Best Keto Alfredo Sauce
Pre-Keto, while I have always loved a good alfredo sauce – let's face it. The nutrition for a traditional low calorie diet – this just isn't a good option.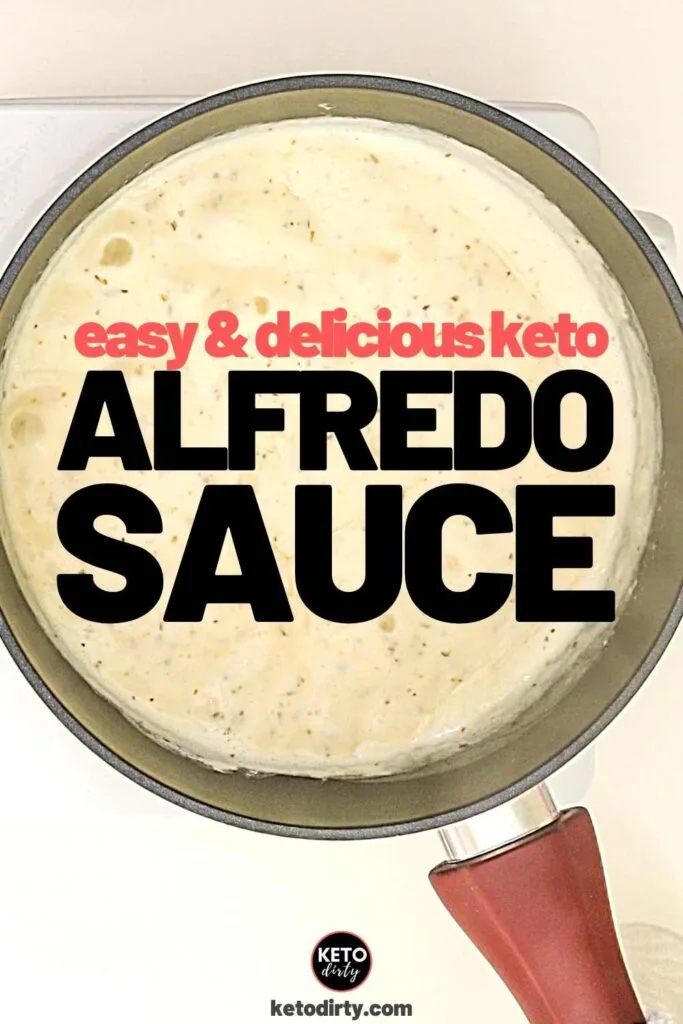 But since we are doing the dirty keto diet or a low carb diet, the fats and ingredients compliment it well. Our delicious homemade keto alfredo sauce cream cheese version is the perfect topping for vegetables and meats. Let's get cooking.
Ingredients
Here are the ingredients you will need to make this keto sauce: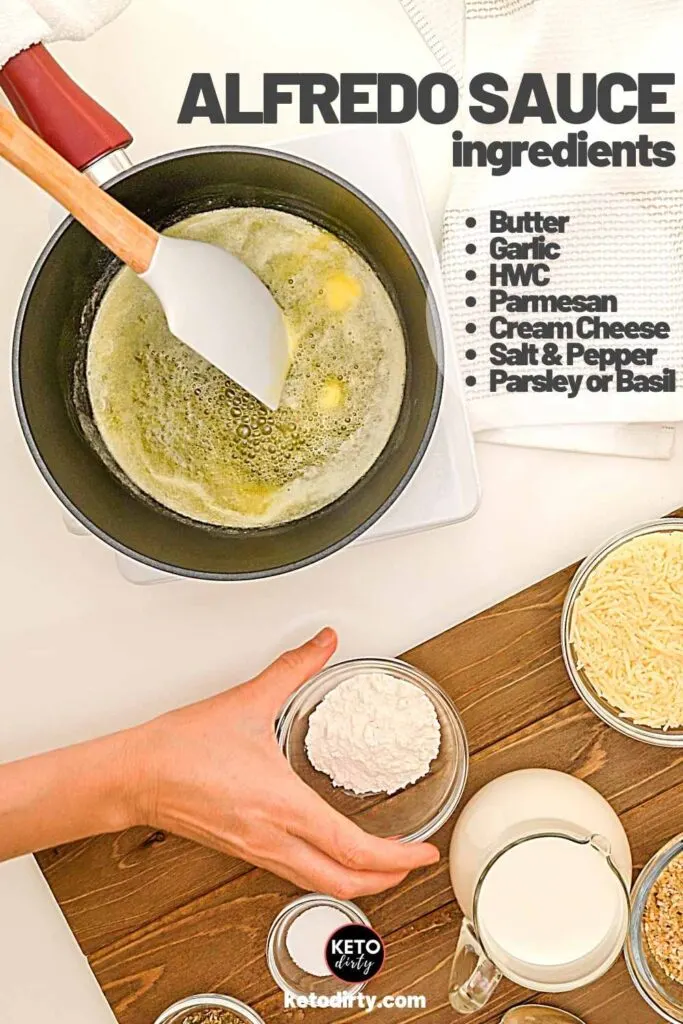 Butter (unsalted or salted)
Garlic (fresh garlic is best but granulated or minced garlic works fine)
Heavy Cream
Parmesan Cheese
Cream Cheese
Salt (sea salt preferably, but table salt will work)
Parsley (this is optional, I will rotate between parsley and basil – you choose!)
Black Pepper
How to Make
I told you that this was an EASY keto alfredo sauce, right? This delicious low carb topping will be ready in under 5 minutes. Here is how to make keto alfredo sauce.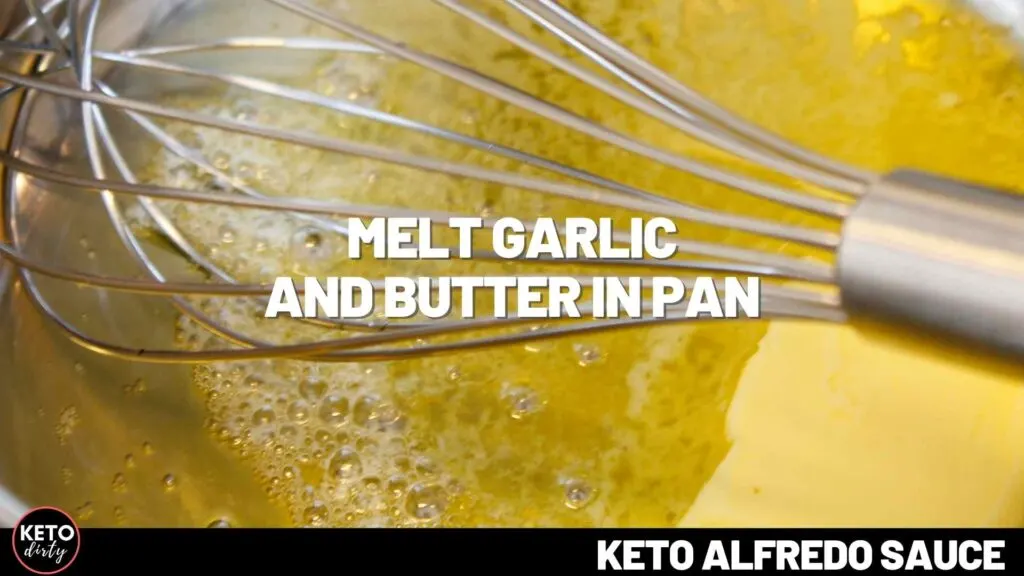 First, get your favorite sauce pan. Toss in your butter and garlic. Using a whisk (or whatever you kitchen utensil you prefer) – stir the butter and garlic until it melts into a yummy garlic butter sauce.
Next, you will add in your heavy cream, your grated parmesan cheese, salt, pepper, softened cream cheese and if you choose, dried parsley or basil.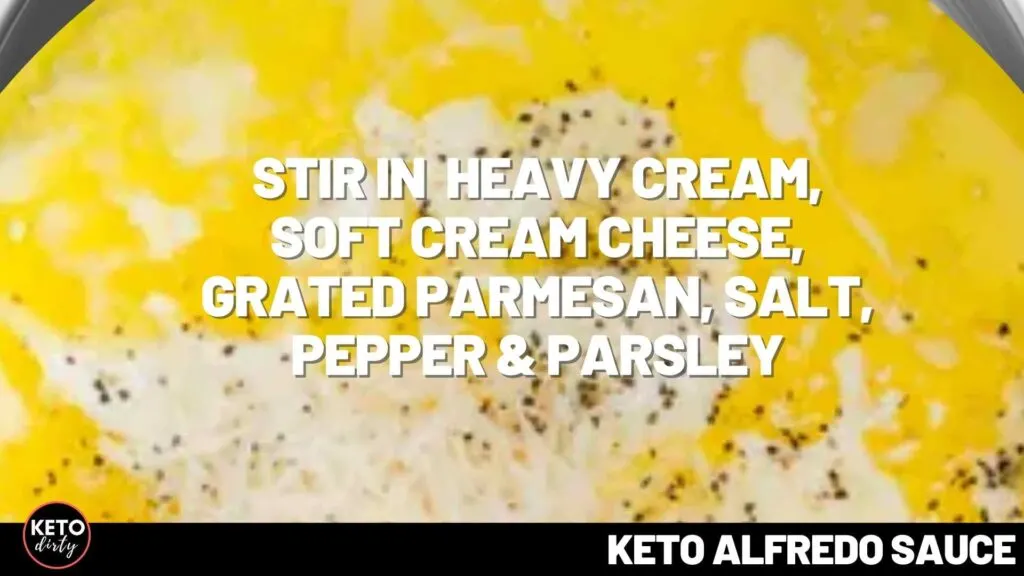 Continue to whisk the alfredo ingredients together over a low to medium heat. Cook until the sauce is hot. The consistency should be thick, smooth and creamy.
Give it a taste and adjust to your liking. Want a little saltier? Add salt. For a thinner sauce – add in a small amount of water.
Store Bought Keto Alfredo Sauce
Alright, so maybe you don't want to make your own keto alfredo sauce, I get it! Here is what the keto alfredo sauce store bought suggestion thats low carb and has a good taste.
This alfredo is helpful to keep in the pantry or cabinet for when you don't have the ingredients or TIME for making a homemade low carb sauce.
Rao's Homemade Alfredo Sauce
If you aren't familiar with the Rao's brand, familiarize yourself! They offer delicious low carb keto friendly sauces and their alfredo does not disappoint. Bonus! Raos Alfredo Sauce only has 2 net carbs.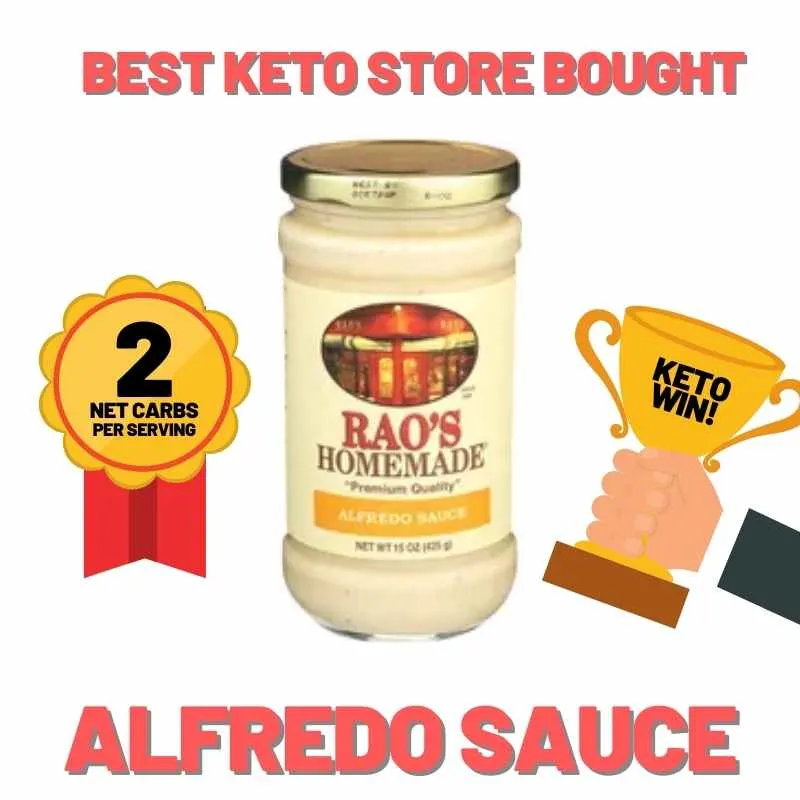 While you can expect to pay more for the Raos Homemade Alfredo Sauce then you would other store bought alfredo sauces such as Ragu or Bertolli brand, but the taste makes it worth it. Not all store's carry Raos – but you can purchase on Amazon to have delivered to your front door!
Keto Alfredo Meals
Now that you know how to make this easy, flavorful keto alfredo sauce, what are you going to eat it with? Here are a few meal ideas to eat with your new favorite sauce:
Baked Chicken Breast
Eat with our 2 ingredient keto pasta noodles
Experiment with alfredo and different keto noodles option
Enjoy over zoodles
Use as a dip for shrimp (or top and bake shrimp)
Bake with broccoli and cauliflower for a cheesy keto vegetable dish
Top asparagus with alfredo sauce
We hope that you enjoy this keto alfredo sauce recipe. If you love this, make sure to try our keto pesto sauce. It's another delicious low carb sauce to add to your menu! Make sure to check out all of our keto recipes.
Follow Keto Dirty on Social – Facebook / Keto TikTok / Pinterest / Instagram
Keto Dirty is reader supported. When you buy through links on our website, we may earn an affiliate commission.
If you are experiencing a stall or plateau, here is what you need to know in regards to best place to inject Mounjaro for weight loss from our community.