We are keeping it easy with our 1 net carb lunch idea – 2 ingredients: bacon and string cheese. Let's get to it.
You guys, I am trying to keep it simple and provide you guys easy Keto lunch ideas and other low carb meal suggestions to help keep you motivated on the Ketogenic diet. I know that personally, when I don't have meals planned or the fridge stocked with Keto-friendly food, my diet goes to crap.
Bacon and String Cheese Please
So if you are looking for a Pinterest perfect photo and amazing Keto recipe, sure we will have some here on Keto Dirty, but this isn't one of those post.
This post is just honest. Moment of desperation, wanted to eat a low carb lunch.
This is what I had in our refrigerator and bonus, 1 net carb lunch that tastes delicious and doesn't involve keto eggs is a win (when you are sick of eating eggs, that is!)
I have rebooted my Keto diet and honestly, I have some food but not a ton that I can eat but I am focused. This easy Keto lunch again is NOT fancy, but is super simple to make and fills the need for food!
2 Ingredient Keto 1 Net Carb Lunch
I told you guys, NOT FANCY and yes, this is just bacon and string cheese. It's string mozzarella cheese if you want specifics. Just keeping it real.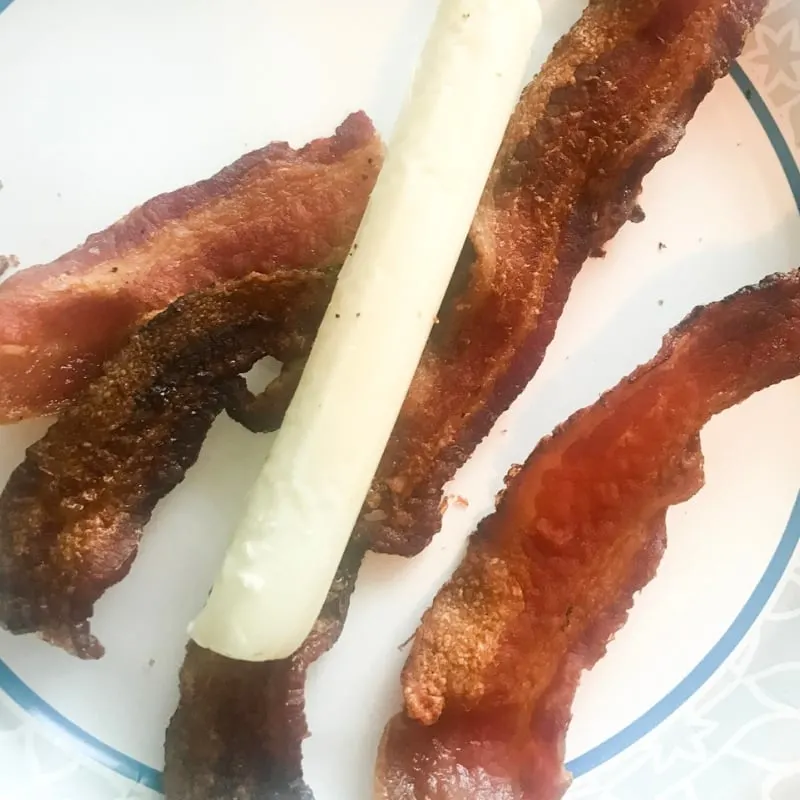 Bacon and string cheese, so yummy – so easy and if I had avocados I would totally add that to the mix – but alas, I need to order groceries!
Bacon
Yes, I like my bacon nearly burnt. I like to make a few pounds of bacon at a time.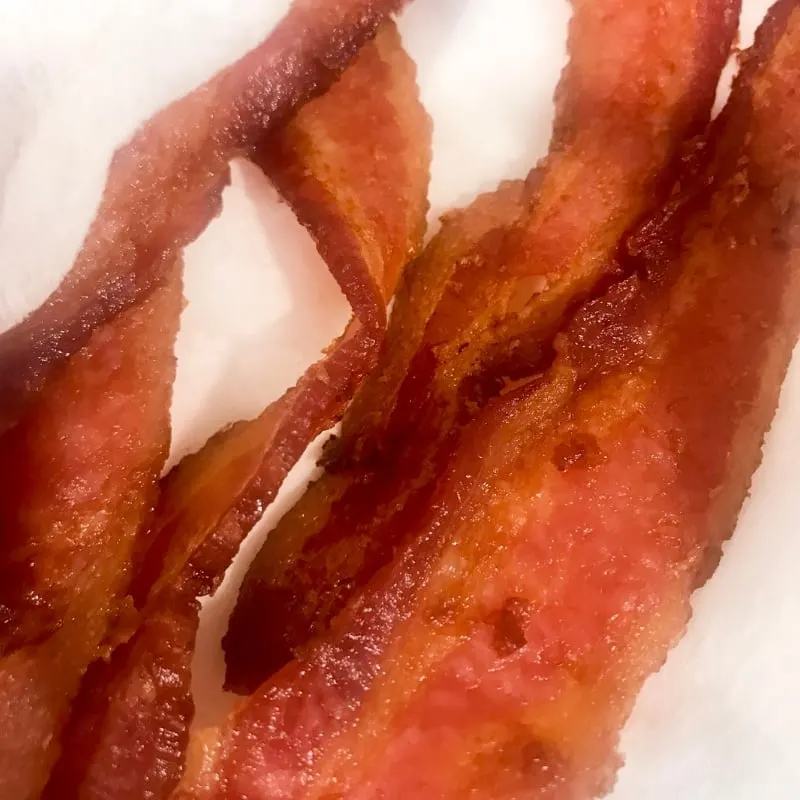 Then I put it in the fridge and grab it whenever I need an easy Keto lunch, meal or snack.
Mozzarella String Cheese
Isn't there something so satisfying about pulling string cheese? No? Maybe I am just a weirdo – but love me some string cheese.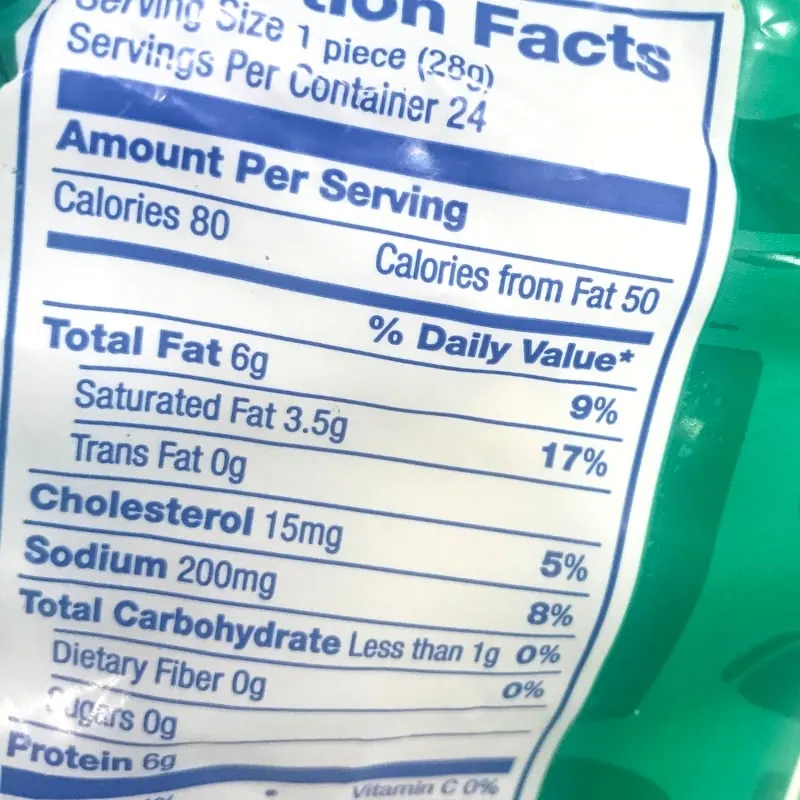 With less than 1 carb, you can't go wrong with string cheese! I just buy the generic Kroger mozzarella string cheese in large quantities!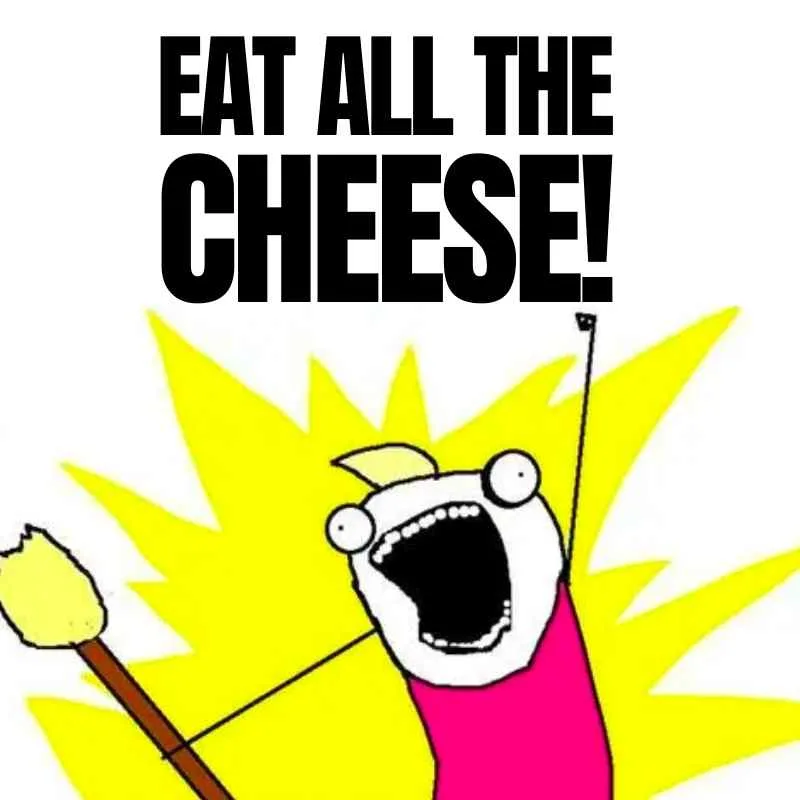 Yes, we have cheese memes.
Keep is Easy
Being KETO dirty is creating a Keto lifestyle. It is finding foods that work to help keep you focused on the long-term goal of a healthy life on Keto.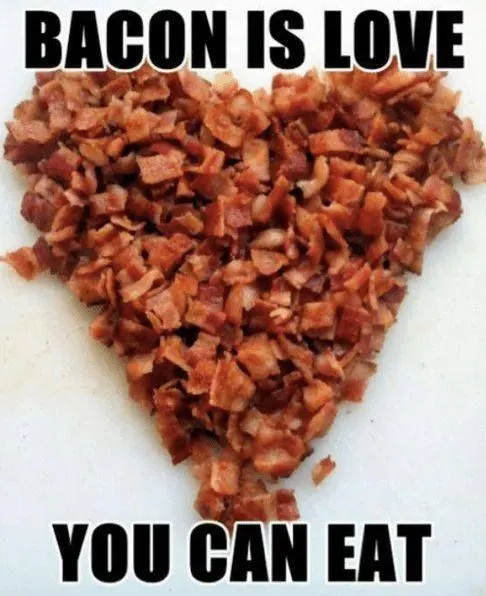 Tell us what your favorite go-to easy keto 1 net carb lunch is?
Follow Keto Dirty on Social – Facebook / Keto TikTok / Pinterest / Instagram
Keto Dirty is reader supported. When you buy through links on our website, we may earn an affiliate commission.
Bacon and String Cheese 1 Net Carb Lunch Ideas is part of our Keto Blog