Family keto meals that the entire fam will eat! If you are cooking Keto but your family is carb eaters – this is for you!
You guys, here is the deal. Have I mentioned that we have 4 kids. Yes, 4 kids and then 2 adults – that is 6 people that I am making at least a meal (usually 3!) every day.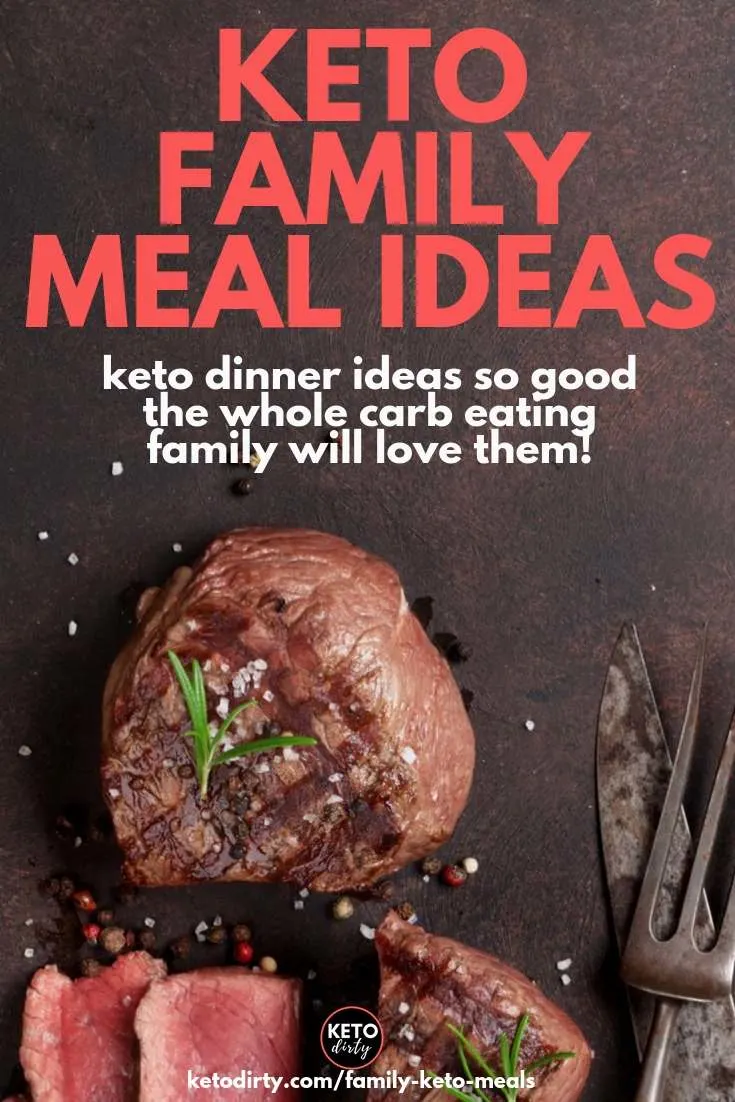 That's a whole lot of cooking in itself, but then you add in the fact that I am cooking Keto for me and having to cook carbs for the rest of them, yikes.
The thing I have learned, in order for me to stay consistent with the keto diet, I HAVE TO plan ahead and make food in advance so that I have it readily available. Now here in lies the problem. CHILDREN.
Anyone else have kids who LOVE bacon? It never fails that several pieces of my weekly cooked bacon stockpile are stolen. Or my Keto bagels are eaten. I've learned to make extra, and consider it a win if they don't steal my keto food!
Family Diet Restrictions
Believe me. I raised these kids to eat what was put in front of them, so before you jump to that – let me throw in a big fat complication. Our family has diet restrictions.
There is mom who is on the keto diet. Dad who doesn't have a colon and can't eat vegetables or any overly flavorful food. We have an high-functioning autistic son who has major sensory issues.
This means that the smells and textures of certain foods just don't play nice with him. We have a teenage boy, thankfully he will eat anything that the others won't eat. It's always fun times with family diet restrictions!
Family Keto Meals
Sometimes you just have to be adaptable. One of the things I have had to do when keto meal planning is family meal planning at the same time. I have started making my keto meals as a base and then adding on bad carbs for the family.
Here are a few ways that I make keto meals for me and carb meals for the family without having to cook 2 entirely different meals.
Egg, Sausage and Cheese – on a plate for me and then for my carby family, I make bagels for the kids and husband to enjoy this meal on.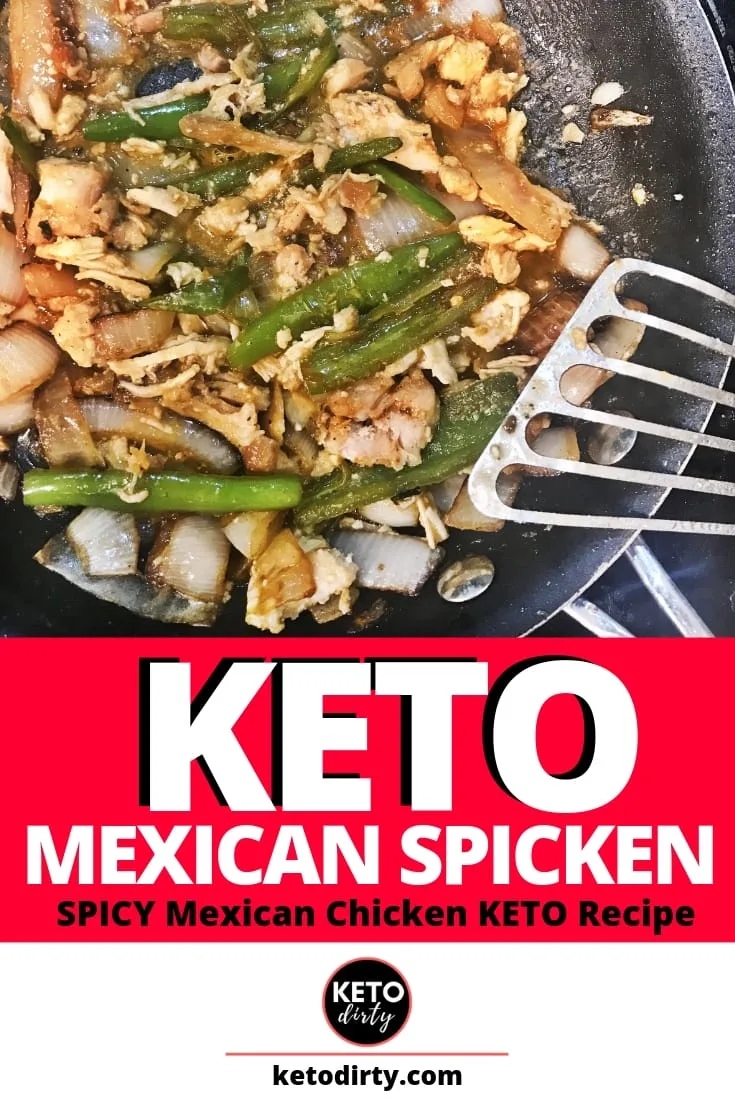 Mexican Spicken – I eat this on a plate. For the carb eating family, they eat it on a tortilla or over spanish rice.
Keto Soups – For keto soups, I'll make the base of the low carb soup in our big pot. I'll move a portion to a smaller cooking pot to keep it low carb. Then I will carb up the big dish. This allows me to enjoy the keto soup without having to cook another meal!
Keto Meatballs – I'll make zoodles with keto meatballs for me. The family gets carby noodles.
Tacos – Make you a taco bowl or taco salad. The rest of the family can eat regular tacos with shells or tortillas.
Check out entire collection of Keto Ground Beef recipes – these are easily adaptable to make keto family meals out of!
Family Keto Meals
Here are some family keto meals that my carb family likes. The fam likes them so much, I don't even have to adapt them! That's a huge win!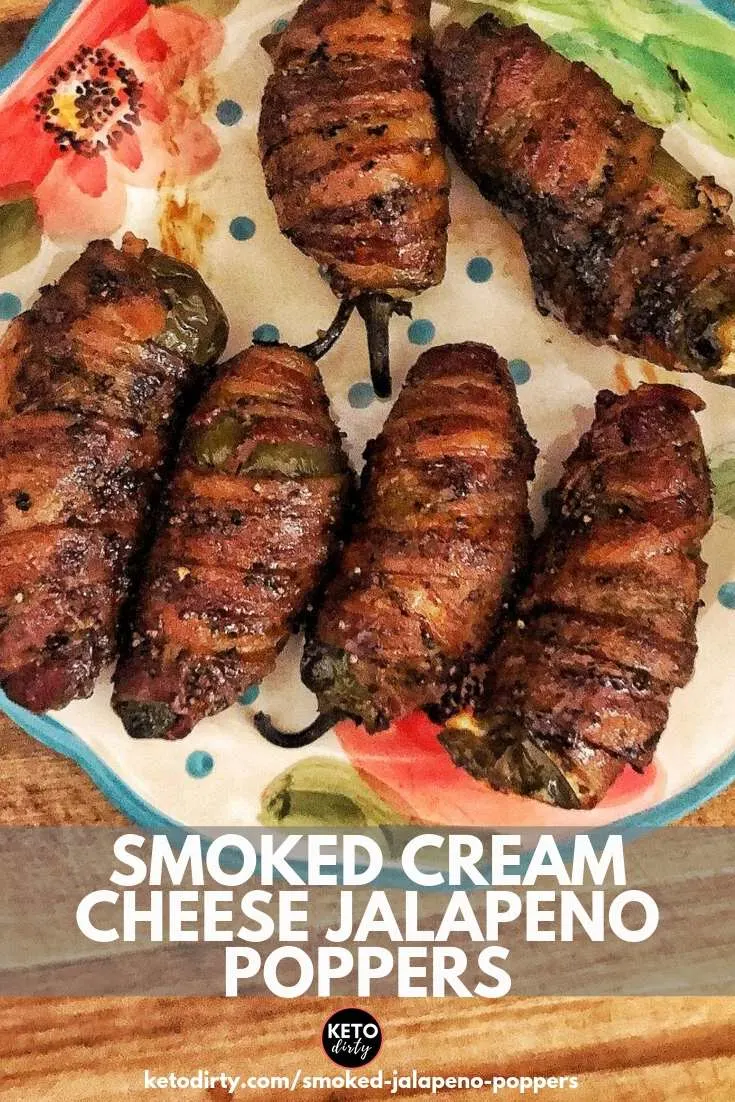 Smoked Jalapeno Poppers – These were a massive hit with the family. Again, I made extra so that I could eat for lunch. I was left with half of what I thought I had come lunch time.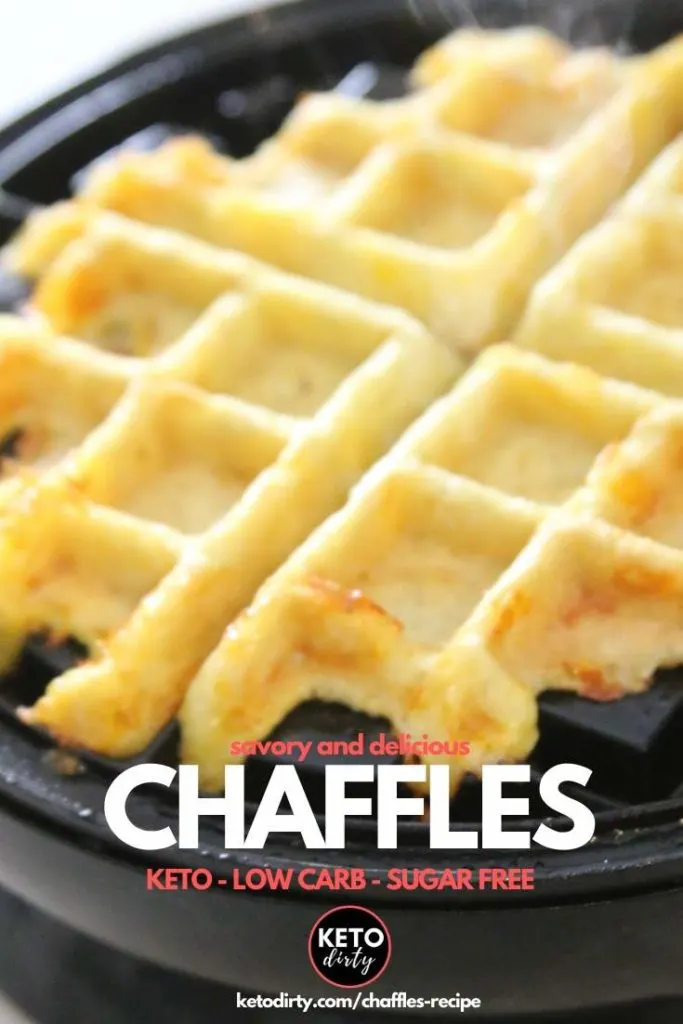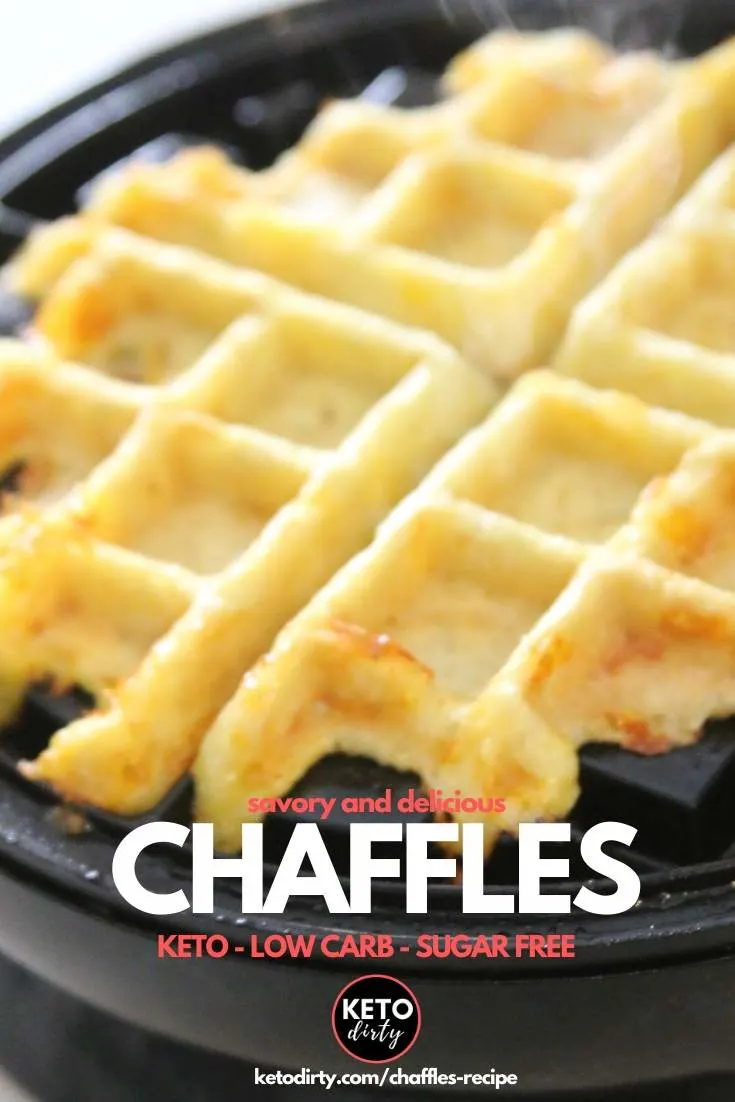 Chaffles – The sweet chaffle and the regular chaffle are both surprisingly enjoyed by the majority of the fam! When I say we chaffle a lot, we chaffle a lot. Here are several ideas for including the chaffle in your next keto family meal:
If your family is like our family and big on eating brinner (brinner is breakfast for dinner!) – don't miss out on our amazing keto breakfast ideas.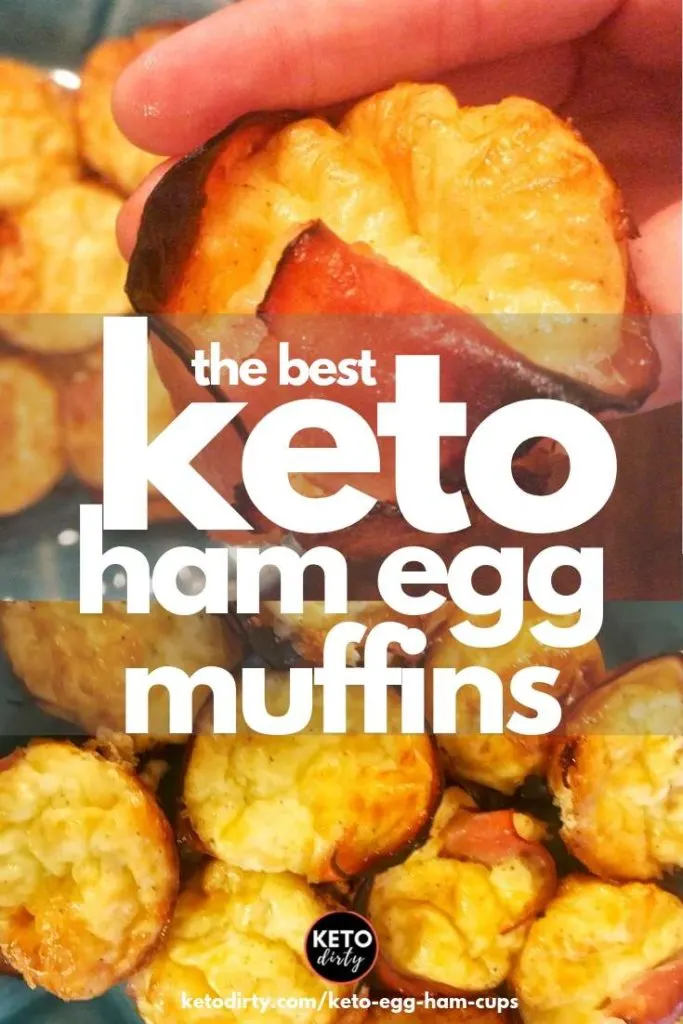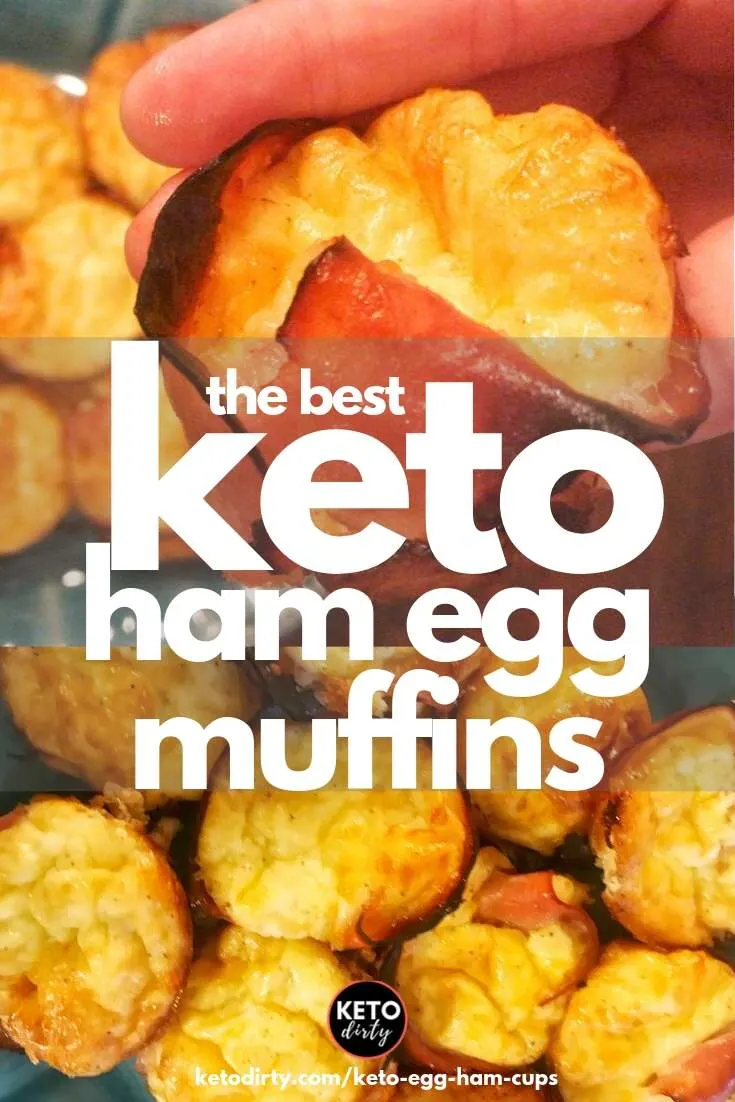 Keto Egg Cups – These are so good, and bonus that the kids all love them!
Sausage Keto Omelette – I just don't tell them that this is keto!
Keto Meat Loaf – Again, just don't tell the family that you made low carb meat loaf!
Stuffed Piquillo Peppers – I thought, surely my kids won't like these. WRONG. They LOVED THEM!
Keto Soups – Here is an array of keto soup ideas for the whole family.
Salads – You can go carb or low carb with salads. Choose wisely but this is another meal the entire family can eat.
Steak – A good steak dinner is always a wonderful keto friendly meal idea.
Grilled Chicken – Just pair the chicken with broccoli and cheese, the kids won't suspect a thing!
Low Carb Dinner Ideas for the Family
Cooking carbs while eating low carb is the ultimate test. I have to keep reminding myself of the scale and non-scale wins that come with staying on keto. Stay strong, adapt meals so that they are family keto meals – you've got this!
I hope you enjoyed these low carb dinner ideas for the family. If you have a family keto meal ideas, please let it in the comments!
Plan Your Meals
Use our free keto meal planner template to plan your family's meals for the week.
Don't forget to follow Keto Dirty on Facebook!
Is your family a keto family or are you on your own when it comes to keto cooking?
Follow Keto Dirty on Social – Facebook / Keto TikTok / Pinterest / Instagram
Keto Dirty is reader supported. When you buy through links on our website, we may earn an affiliate commission.