We are sharing an Easy KETO Meatballs recipe today. The reason I love this so much, it's one of those things you can make ahead, put in the fridge or freezer and have handy for easy eating.
There are many ways to make KETO meatballs, but today's recipe is our tried and true because well – it's super simple. I'm a working mom and time is NOT on my side. In order to stay KETO diet focused, I have to meal prep and know exactly what I am going to eat.
How to Make KETO Meatballs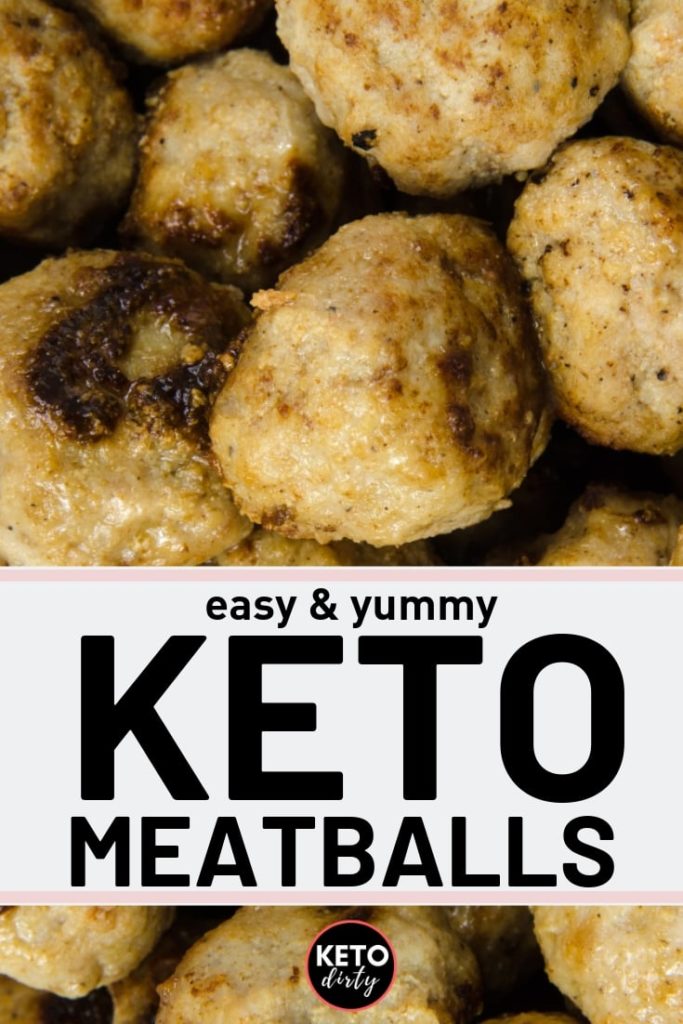 These KETO meatballs really are perfect because there are just so many ways you can eat them! But yadda yadda, let's just get to our easy KETO meatball recipe and then I'll share some different ways to eat these.
How to Freeze KETO Meatballs
If you are looking to freeze meatballs, here's a few tips. You will want to wait until the meatballs completely cool on the baking sheet. After they have cooled, scrape the fat away from the meatballs and seal in a freezer safe bag or air tight container in the freezer.
The secret to freezing meatballs is making sure the meat is not exposed to air.
How to Reheat Frozen KETO Meatballs
Reheating your frozen KETO meatballs is easy. Just preheat your over to 350 degrees. Place the meatballs on a baking dish and cook for approximately 20-25 minutes. Make sure that your meatballs are heated thoroughly!
Ways to Eat Low Carb Meatballs
Since we are keeping it low carb and KETO friendly – here are some suggestions on ways to eat your low carb meatballs:
KETO Meatballs and Zoodles – add zoodles and garlic butter
Create a cream sauce out of butter, cream cheese and mozzarella
Mix with an asian sauce and cauliflower rice
Make a KETO meatball bake with a low sugar marinara and lots of cheese
Eat plain! Keep these in your fridge as a quick KETO snack idea! (make sure to check out our list of KETO Snack ideas) 
I hope you enjoy this recipe!