We are talking Easy Keto Tips, sharing 5 tips to help make the keto diet easier on episode 3 of the Keto Dirty podcast!
Check out our keto podcast – just in case you have no idea what we are talking about. We are focusing on helping busy people do keto!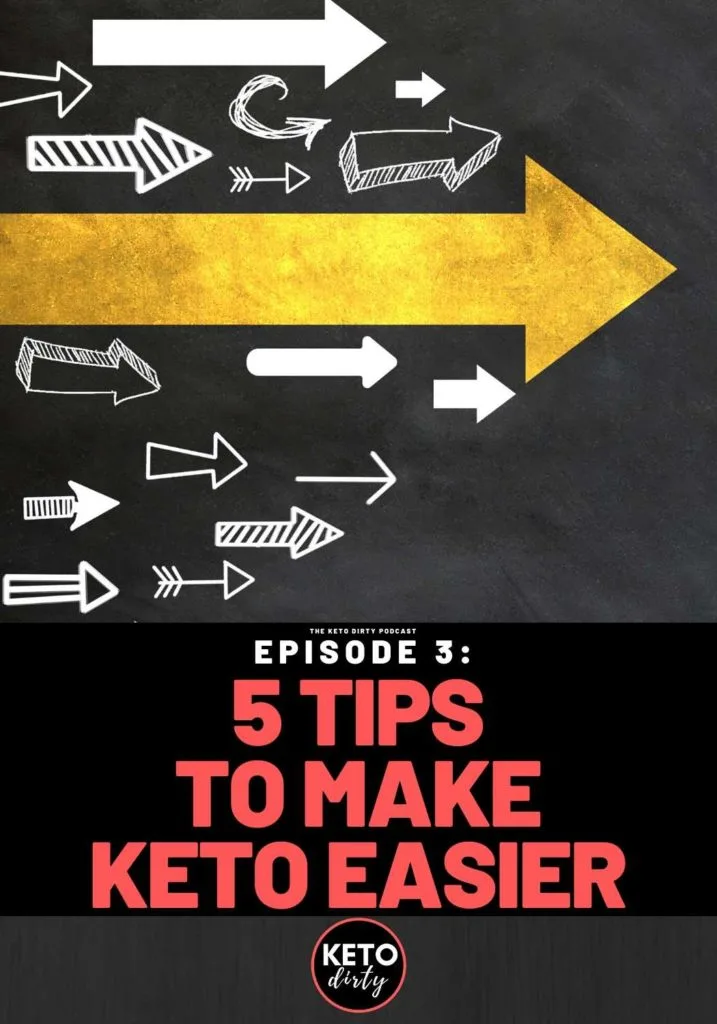 You can listen to the complete keto podcast episode below and view the show notes of our picks for Easy Keto Tips
Don't forget to subscribe to the Keto Dirty podcast!
5 Easy Keto Tips
Here are 5 easy keto tips. These are things that if we do, we succeed doing keto.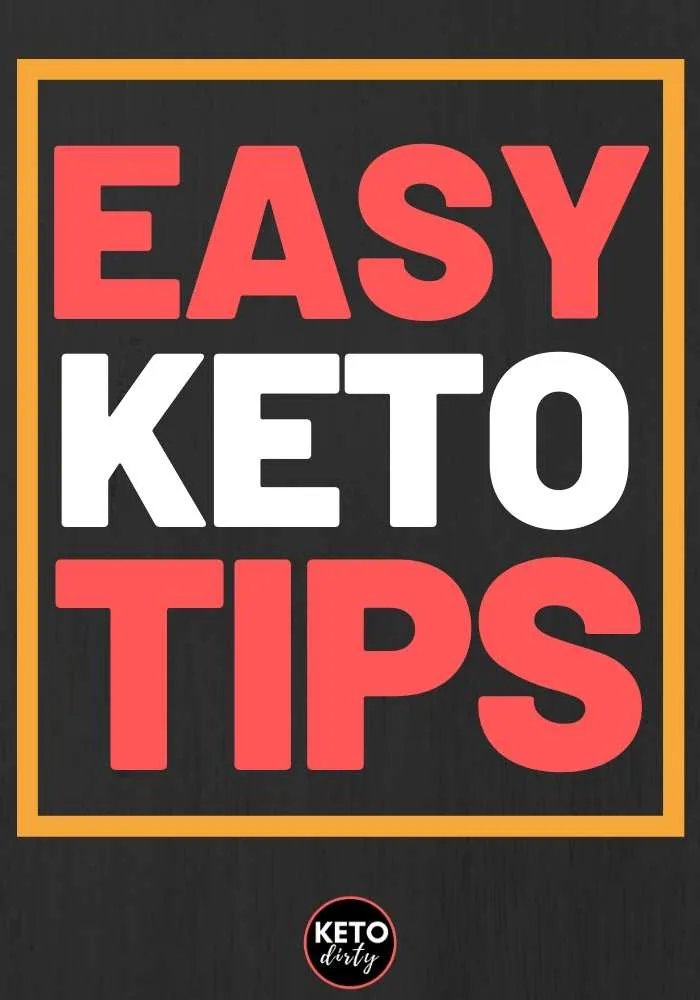 Something mentioned in the Keto podcast is that I have a family of 6. I have 4 kids that I have to feed, that don't do keto. So I hope that the tips I talked about in the podcast help parents who having to cook both keto food and normal food for their families.
Let's get on to the easy keto tips!
#1 Meal Plan
Download our free Keto Meal planner template. Meal planning for the keto diet lets you plan for the week what you are going to eat and what you are making the family.
Planning ahead will also help you build your grocery list. Don't miss our helpful keto grocery list to help you shop for low carb food items.
#2 Cook Ahead
Sunday are my cook ahead days. My typical purchases include a large package of ground beef, chicken breasts, steak or roast, bacon and sausage.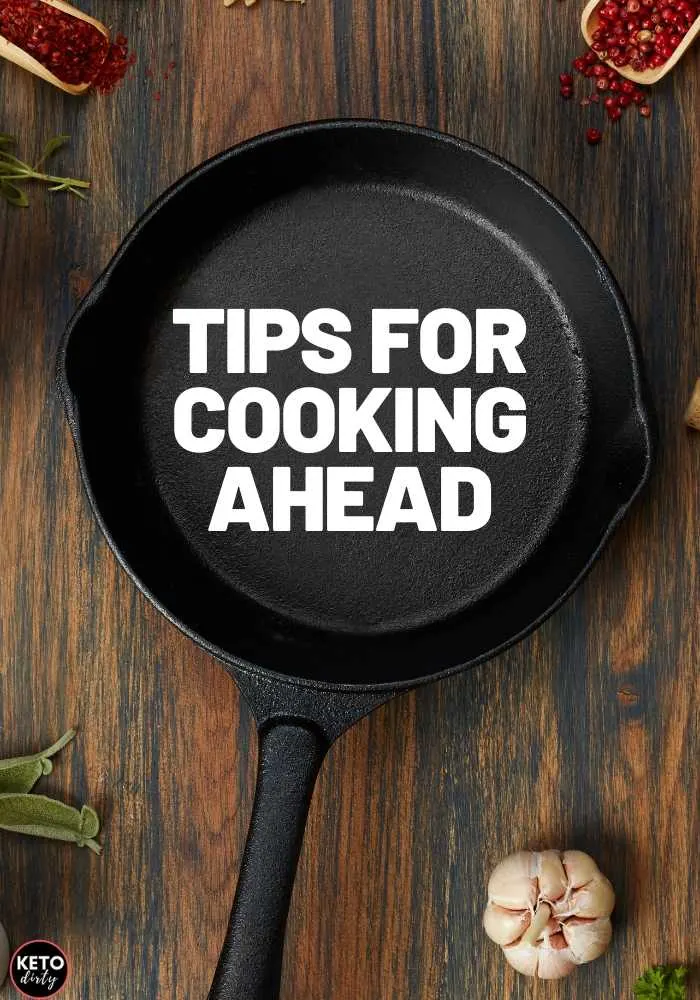 While cooking our Sunday family meal – which is typically half low carb and then the other half "normal and carby" for the kids – I start cooking other meats.
Cook Ahead Chicken Breast
I make half of the chicken breasts in the Instant Pot as a shredded chicken. The other half I seal and keep for later in the week, typically for a chicken pan dish which will serve both as a low carb meal and can add a carb for the kids.
Ground Beef
Unless I am making something specific like a low carb keto meatloaf – I cook the ground beef and store in the fridge. If I haven't used in the first 3-4 days of the week – I freeze the cooked ground beef.
Bacon
I typically keep a pound of bacon in the fridge, it's one of my favorite easy keto snacks. Cooked bacon is also great for adding to recipes or throwing in with an egg for an easy keto breakfast idea.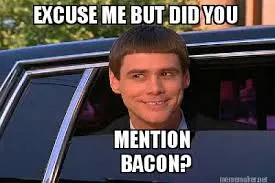 Sausage
Similar to the ground beef – I cook a pound and store in the fridge. (Make sure you label your storage container.) Throw in with some eggs and you have an easy keto meal.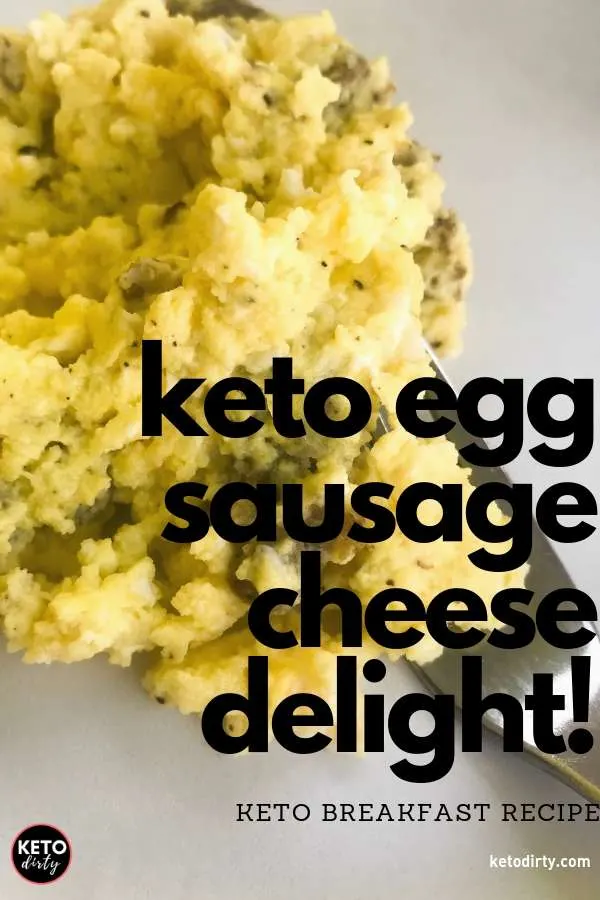 Should you find at the end of the week that you haven't used all of your cooked sausage, you can also freeze cooked sausage!
#3 Have Snacks Handy
Last week, in Episode 2 of our Keto Dirty podcast, we talked about easy keto snacks for on the go.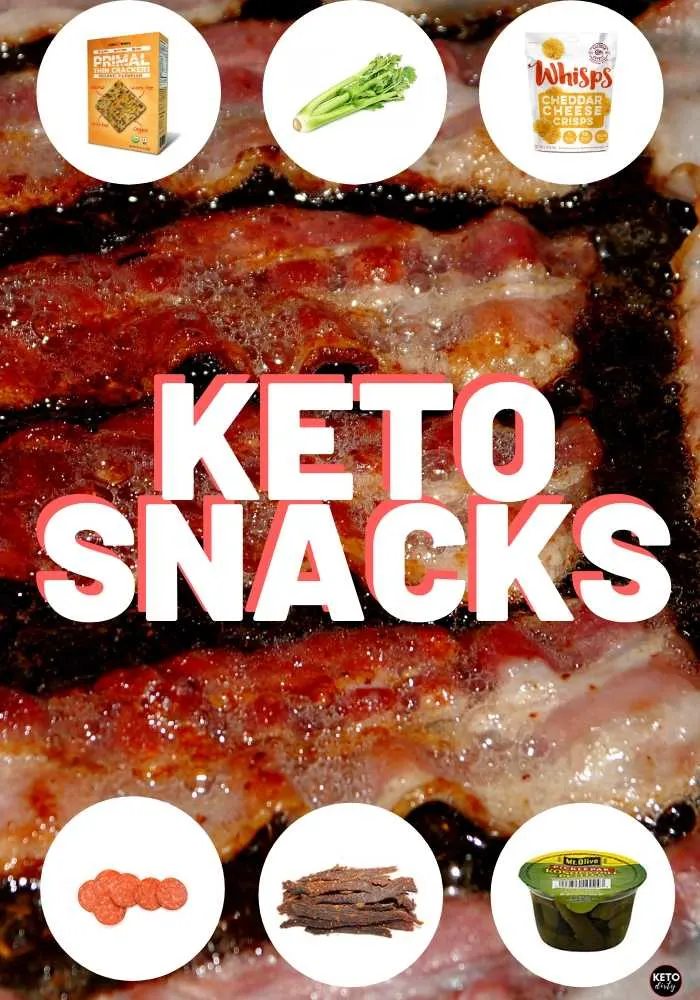 Make sure you listen to this episode for a plethora of ideas for quick low carb snacks.
#4 Keep Going
If you fall, pick yourself up and keep going.
The struggle is real but you are strong. You've got this. Don't let little bumps in the road prevent you from moving forward.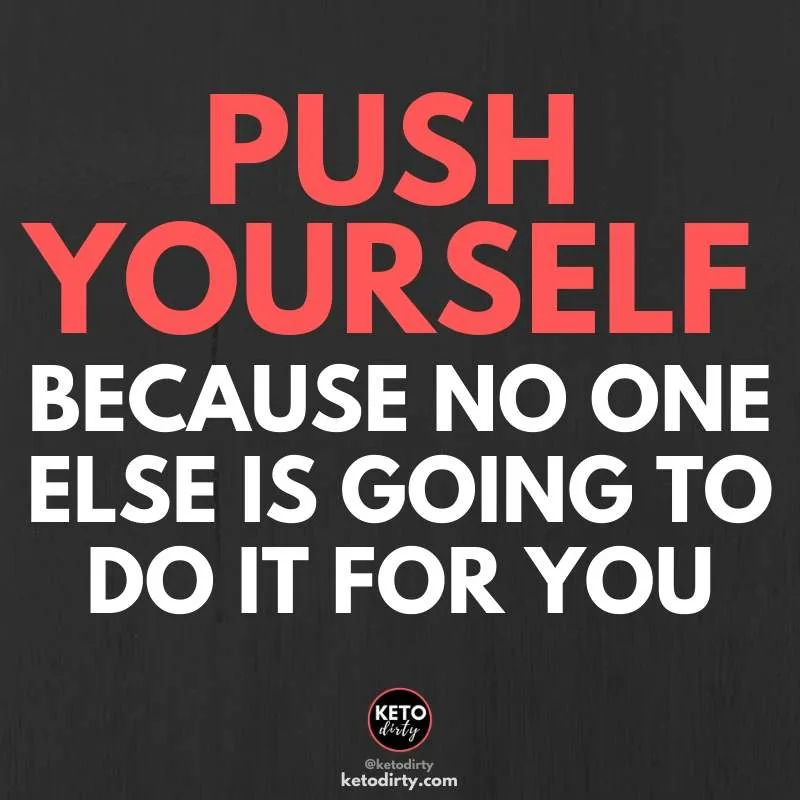 I don't care how long you quit keto for, it is never too late to start again. It's all about attitude and a can do attitude is a win. You can do this.
#5 Remember Your Why
Here is the book I recommended on this keto podcast episode: Start with Why by Simon Sinek. He has a series of books focused on WHY – start with why will get you focused on why it is you are doing something.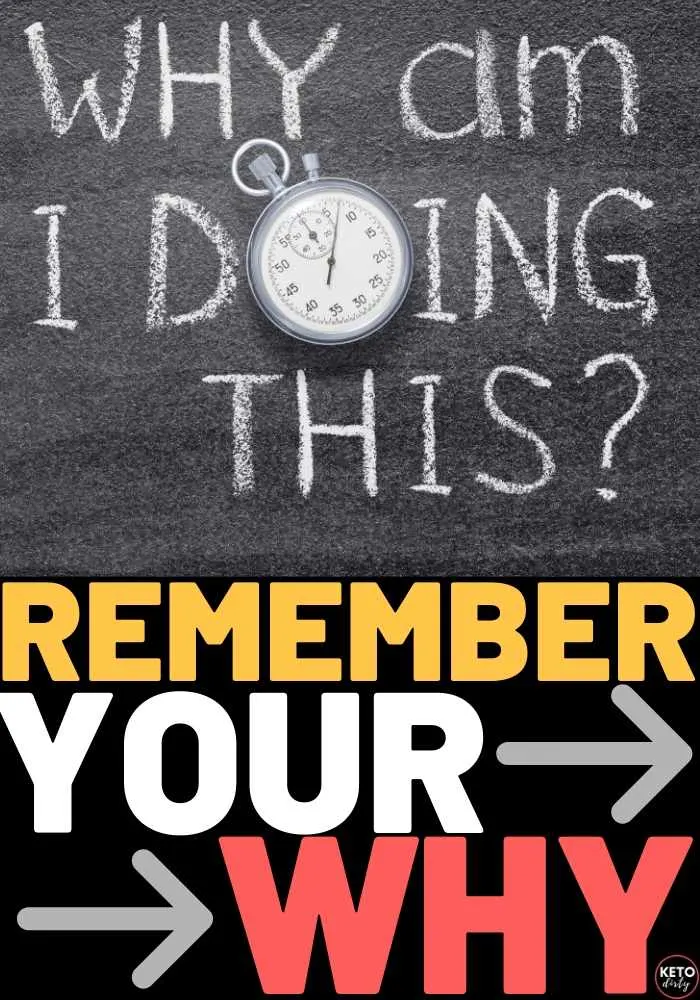 That something, is this. WHY are you doing the keto diet? No dig deeper. Let's get real and raw and remember THAT. Remember your why. Keep your focus on the why.
You Got This!
We hope these easy keto tips help you in your low carb life journey. We will be back next week with a new episode of the podcast.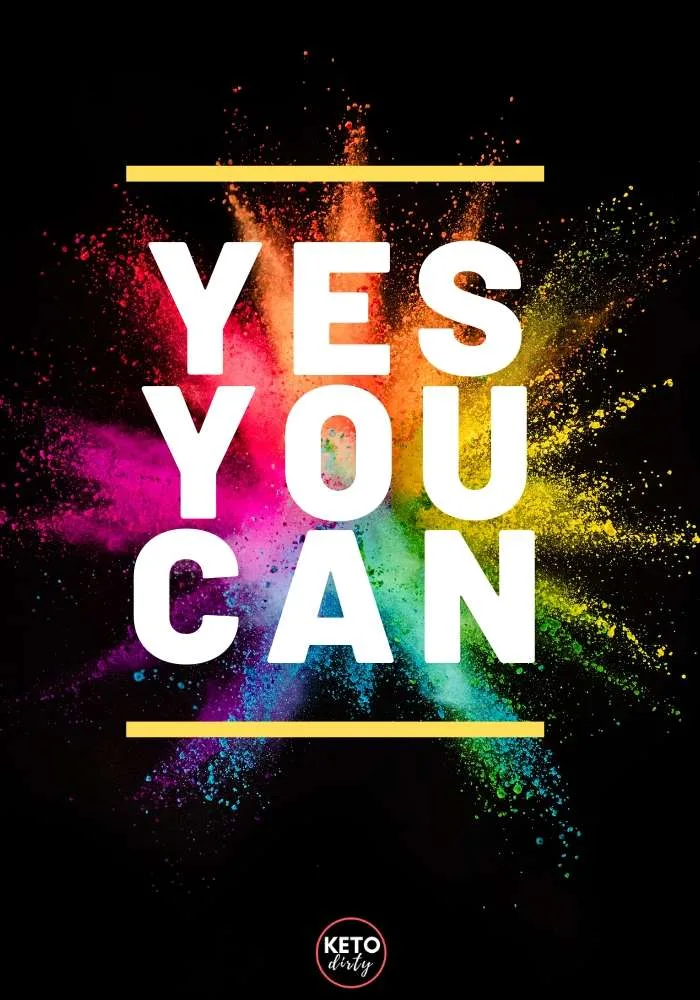 Learn More About the Podcast
Check out past episodes of the Keto Dirty podcast, subscribe and don't forget to leave us a 5-star review! In this podcast season.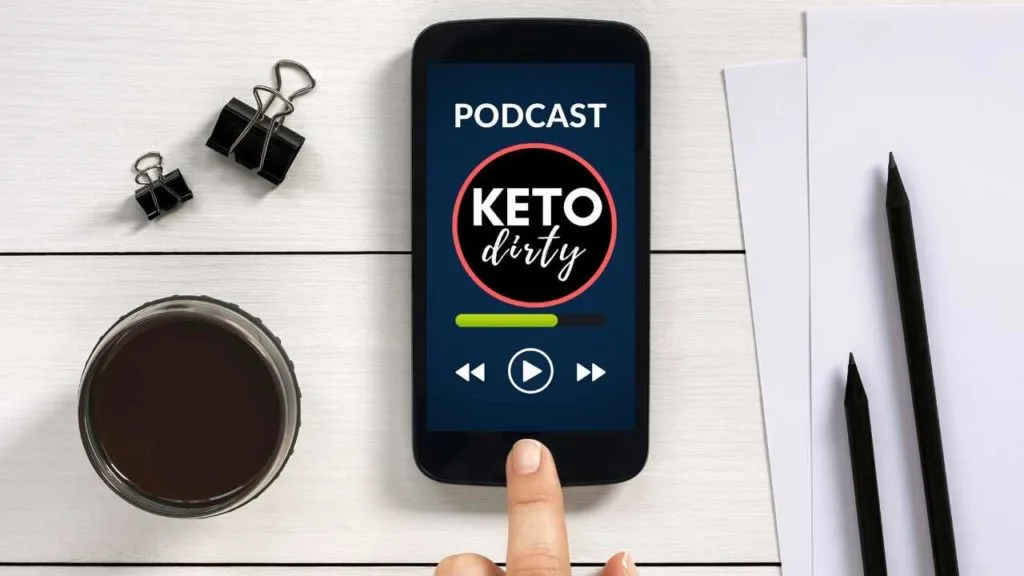 Each episode we talk about a different Keto on the Go topic to help busy people do keto.
What is Your Best Keto Tip?
Tell us your best keto tip. Whether it be your favorite keto snack or what keeps you on your keto a-game. We will be sharing these with the Keto Dirty community. Drop us a voicemail at 202-780-KETO (5386). Looking forward to hearing from you!
Join our Facebook Group
If you are looking for more keto tips or have questions for our keto community, check out our free keto Facebook group for Keto for Busy People.
P.S. Make sure to follow Keto Dirty on TikTok, Facebook and Instagram