We just launched the KETO DIRTY Podcast! In our first season we are talking Keto on the Go. We are rolling out to all Podcast platforms, but to start – you can subscribe on Spotify or listen below!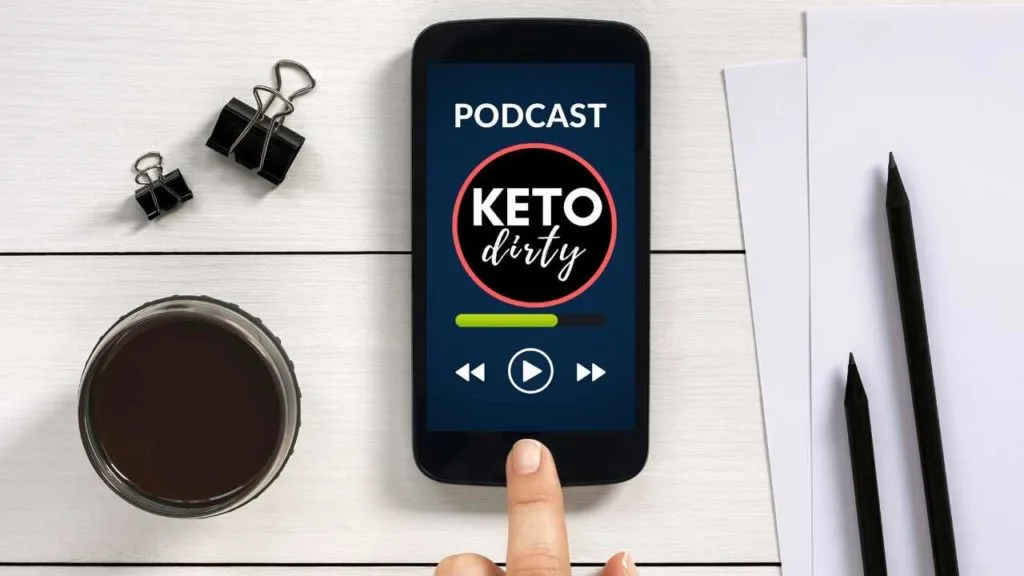 We need your help! Let us feature your best keto tip or hack by leaving us a voice mail for us to use on Keto Dirty.
Just leave your message at 202-780-KETO.
Sign up for our email list and we will drop you a note each time we release a new podcast. Bonus: get access to our free keto downloads.
Keto Podcast Show Notes
Below are the keto podcast show notes from each episode. Click on the episode graphic, listen to that specific podcast episode and read the show notes.
Season Intro – Keto Podcast
Episode 1 – Best 5 Options for Keto Fast Food
Episode 2 – Best 10 Keto Snacks
Episode 3 – 5 Easy Keto Tips