We are talking BEST FAST FOOD KETO OPTIONS today on the Keto Dirty podcast! To kick off our keto podcast launch we wanted to share what we are ordering when eating fast food keto style.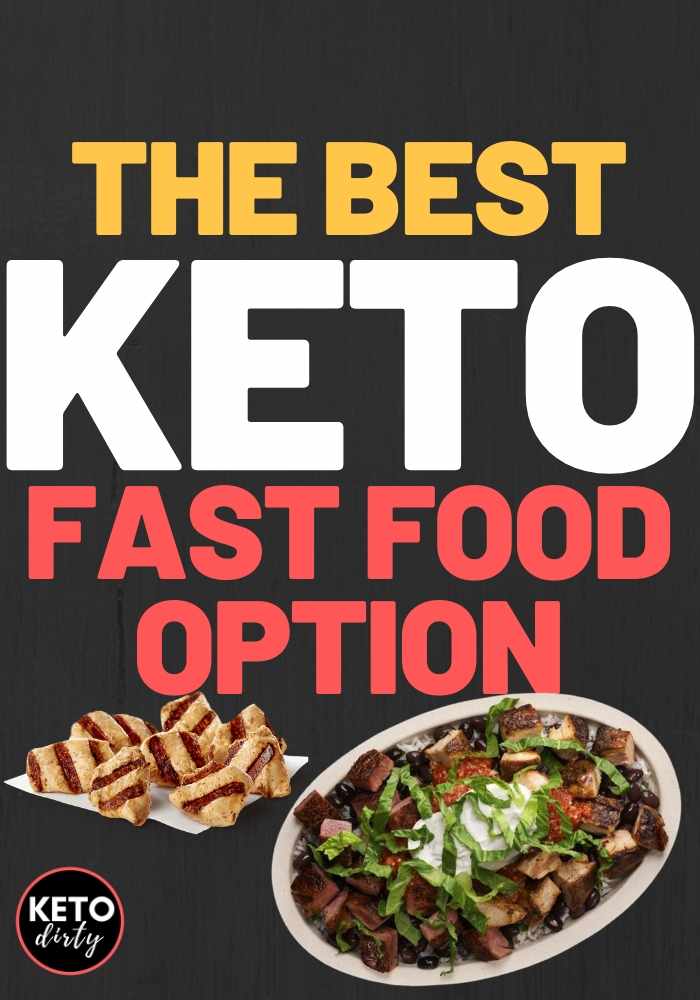 You can listen to the complete keto podcast episode below and view the show notes of our picks for fast food keto options.
Don't forget to subscribe to the Keto Dirty!
5 Best Fast Food Keto Options
Here at Keto Dirty we do 2 things.
We do Keto dirty style. Lazy keto, dirty keto – whatever you want to call it, we call it KETO DIRTY.
You do you, boo. If you eat fast food – awesome. We don't have time for the keto police.
So if you fall in this camp of keto dieters, we are here to share with you our favorite fast food keto finds!
#1 Chipotle
We did a whole post on ordering Chipotle keto, so don't miss that.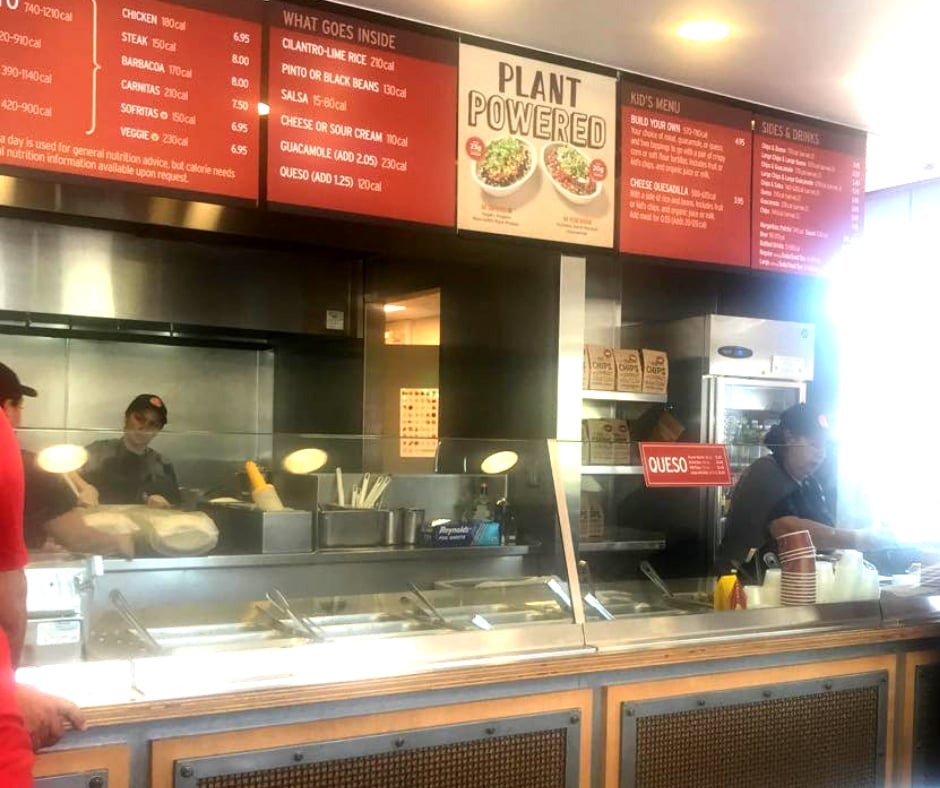 What I typically order is my own version of the Chipotle keto bowl. Steak or chicken, cheese, guacamole, a little pico, sometimes onions and peppers and sour cream.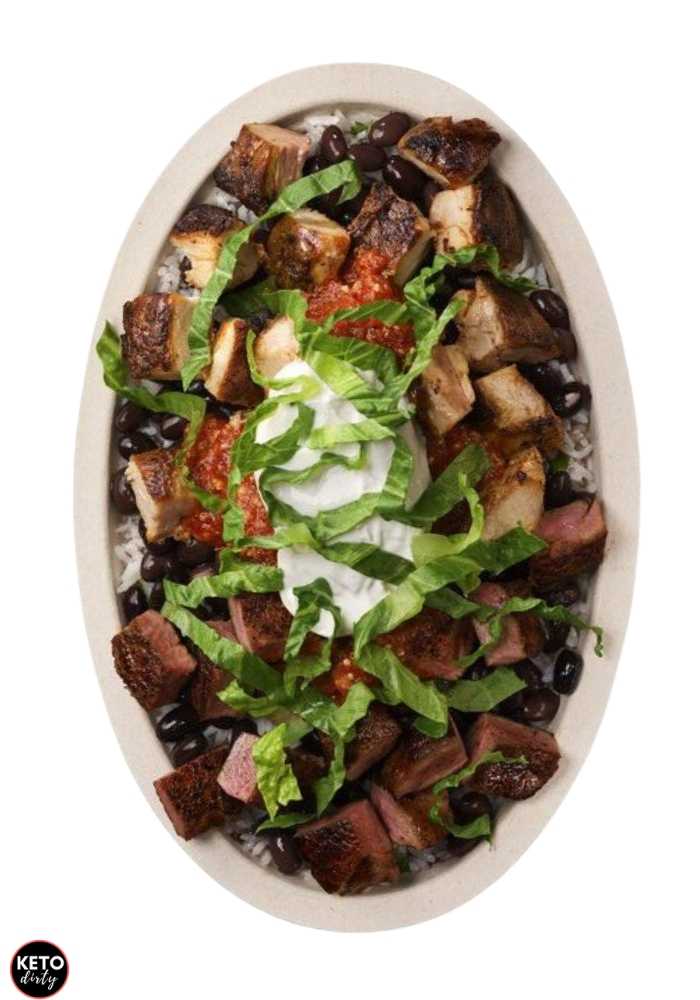 On the keto podcast – we suggested that you order using the Chipotle app. Not only will it make sure that you are ordering keto friendly, you get to skip the line and get points to earn free food.
#2 Zoe's Kitchen
My new favorite fast food keto option at Zoe's Kitchen is just their chicken. Something about the seasoning on their grilled chicken is legit. Also, let's talk about their slaw. It's heaven – but watch your portions to keep it low carb and keto friendly.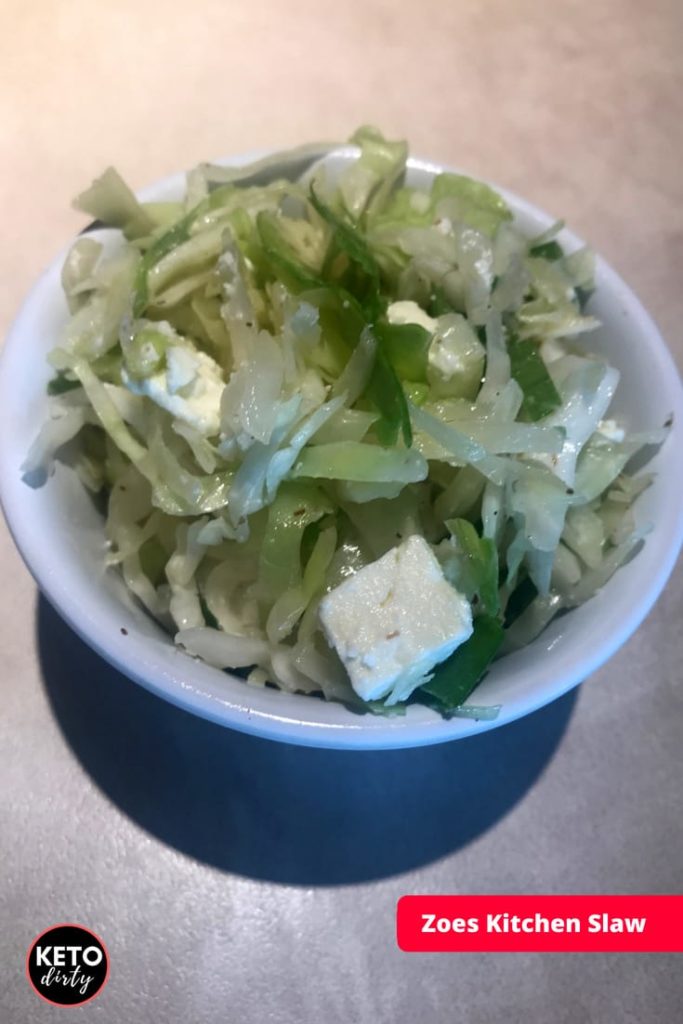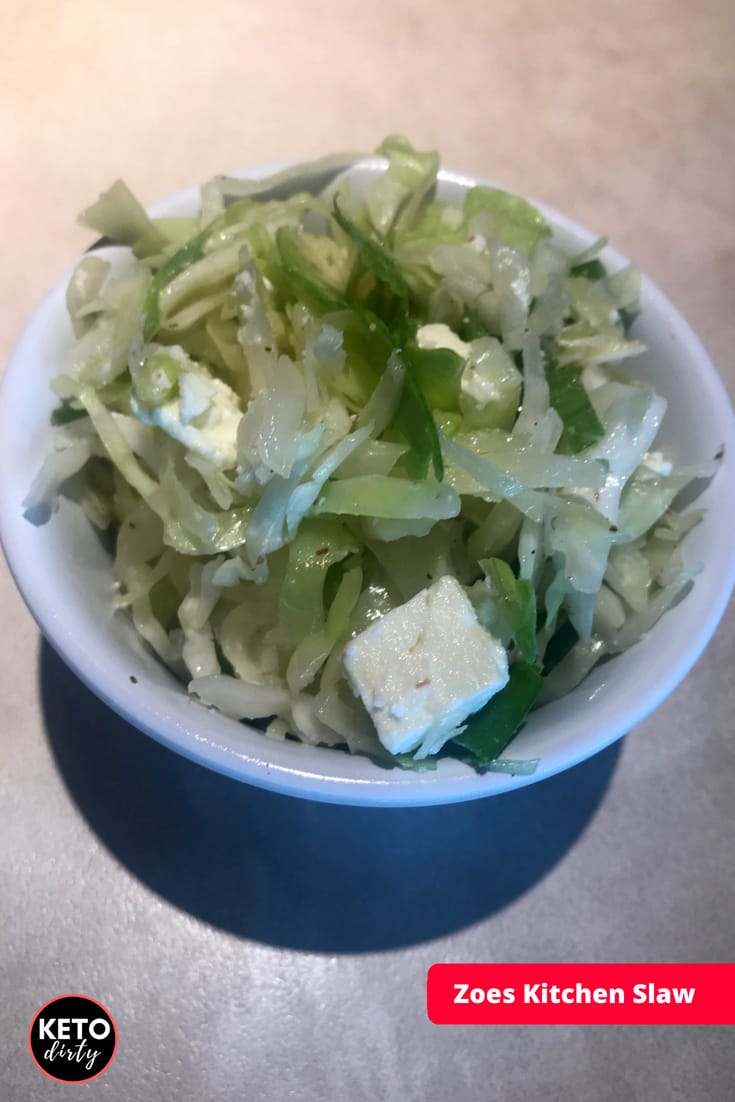 Check out our post and where we are sharing all the details about Zoe's Kitchen nutrition and what to order on the keto diet.
Download Zoe's Kitchen app and earn rewards with their ZK Rewards program.
#3 In N Out Burger
Next on our list of fast food keto options is In-n-Out Burger. I am not a huge cheeseburger fan – with the exception of In-n-Out.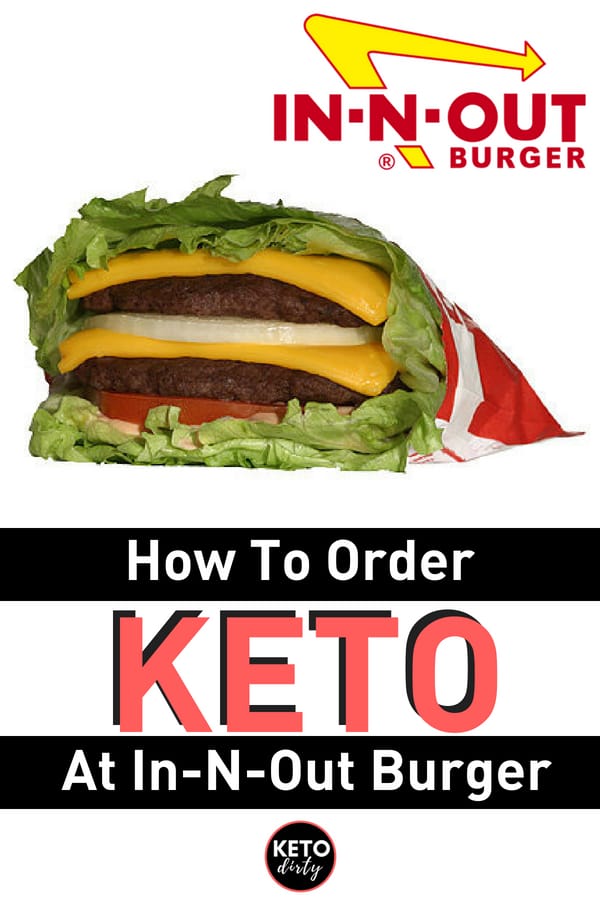 Order your In n Out burger protein style. Enjoy the deliciousness of their burger in an amazing lettuce wrap.
Something I love about In-n-Out is their late hours. It feels like there is always a line, but it is totally worth it. Read our post and learn all the things In-N-Out keto!
#4 Chick-fil-A
Another fast food keto option where your whole family, even keto you can eat – is Chick-fil-A!
Chick-fil-a Keto Options
Here are my favorite Chick-Fil-A keto options: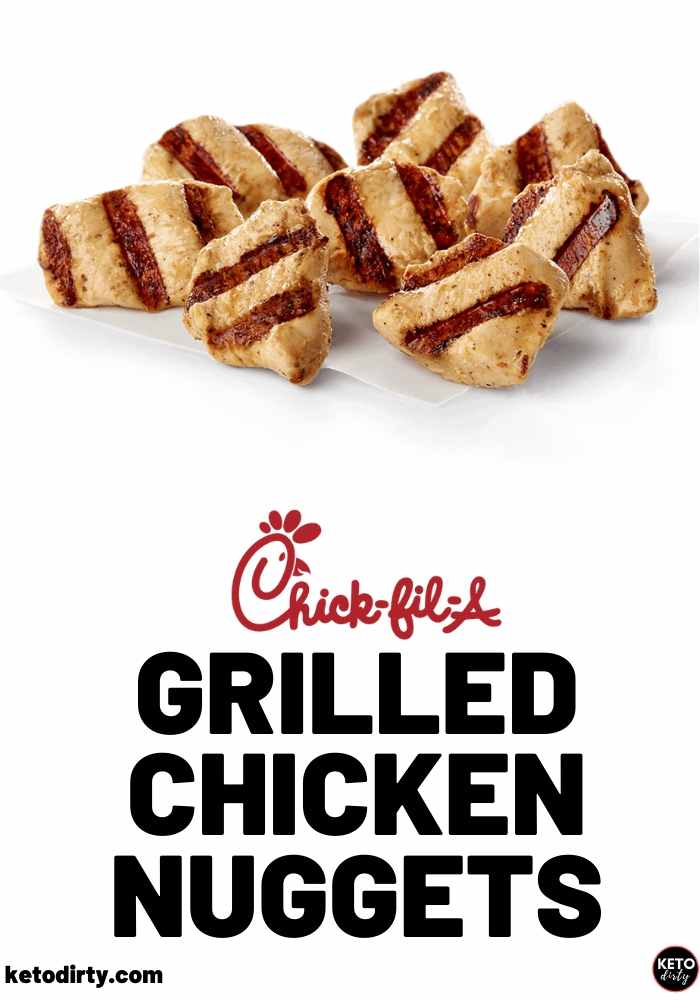 Chick-fil-A Nuggets – 4 Count Nuggets (There are approximately 5 net carbs in chick-fil-a nugget 4 count.)
Grilled Nuggets – 8 Count Grilled Nuggets (There are approximately 1 net carbs in chick-fil-a grilled nugget 8 count.)
Side Salad – Remove the crispy bell peppers, keep the avocado lime ranch dressing. (There are approximately 6 net carbs in chick-fil-a side salad with modifications.)
Chick-Fil-A App Ordering
I mean, come on – this fast food place is always packed. Order with the Chick-Fil-A app and you get to skip the line and earn points for free food.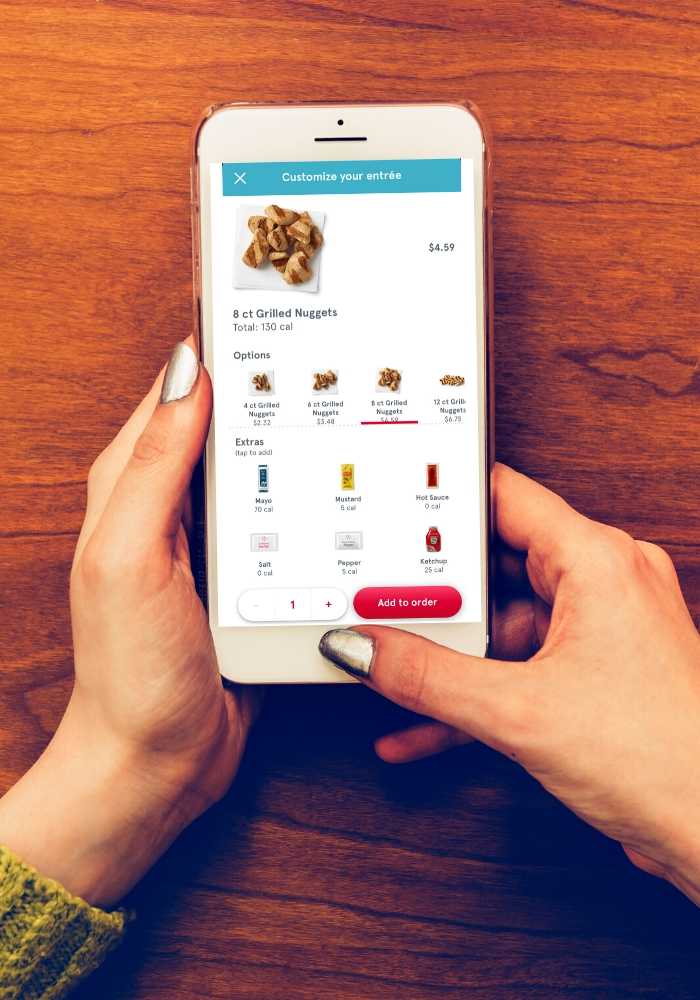 When you order with the Chick-fil-a app, you can choose how you want to get your food.
Carry Out – Pick up your order inside the restaurant.
Drive-Thru – just hop into the line and let them know you have a mobile order.
Curbside – perfect for the mom with screaming children who just want their chicken nuggets. You just park in the designated spot and a Chick-fil-a team member brings your food to you!
Dine-In – Order from your phone like a good introvert – or smart person who doesn't want to order at the cash register.
As far as ordering Chick-Fil-A keto, here are my recommendations. Order a side salad. – 4 pack of regular chicken nuggets
#5 jimmy johns Keto Options
Last but not least, let's talk Jimmy Johns keto options. While some places let you make your sandwich into a salad, it's a tad different here though still delicious.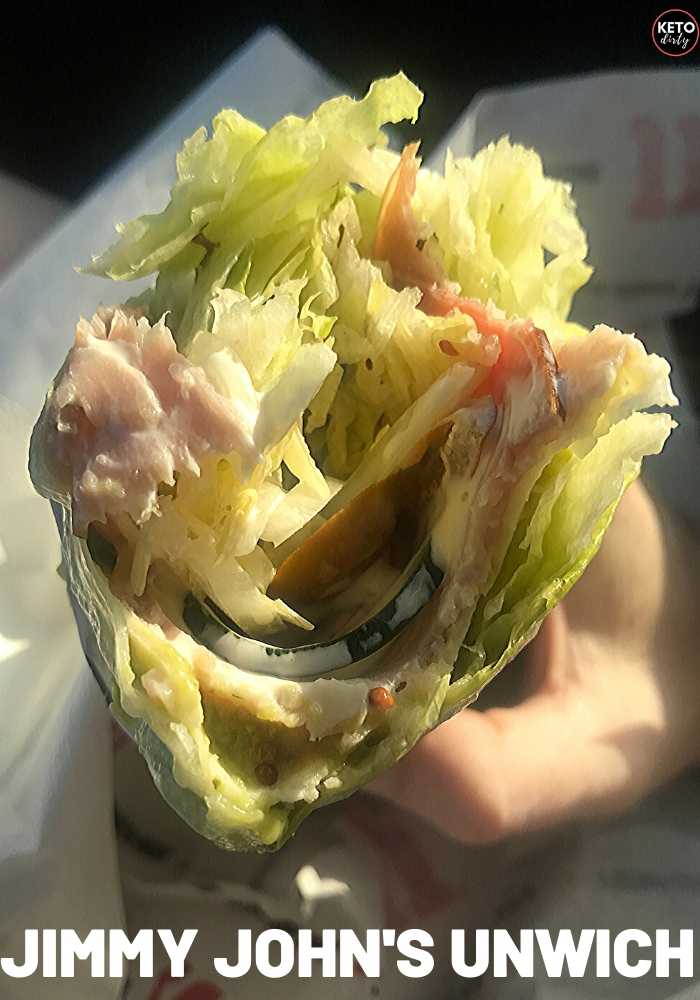 You can eat nearly anything Jimmy Johns keto style – by simply choosing what sandwich you want and then opting to unwich it!
Unwich Keto Sandwich
Unwiching is turning your Jimmy John's sandwich into a Jimmy John's lettuce wrap which is totally keto friendly! They have a magical way of replacing your bun with lettuce by wrapping it special style.
You can order Jimmy John's online or via their app. Bonus, if you live near a Jimmy Johns, they deliver!
More Fast Food keto restaurants
Don't miss our list of Keto Fast Food restaurants, what we order that is fast food low carb and keto friendly.
Learn More About the Podcast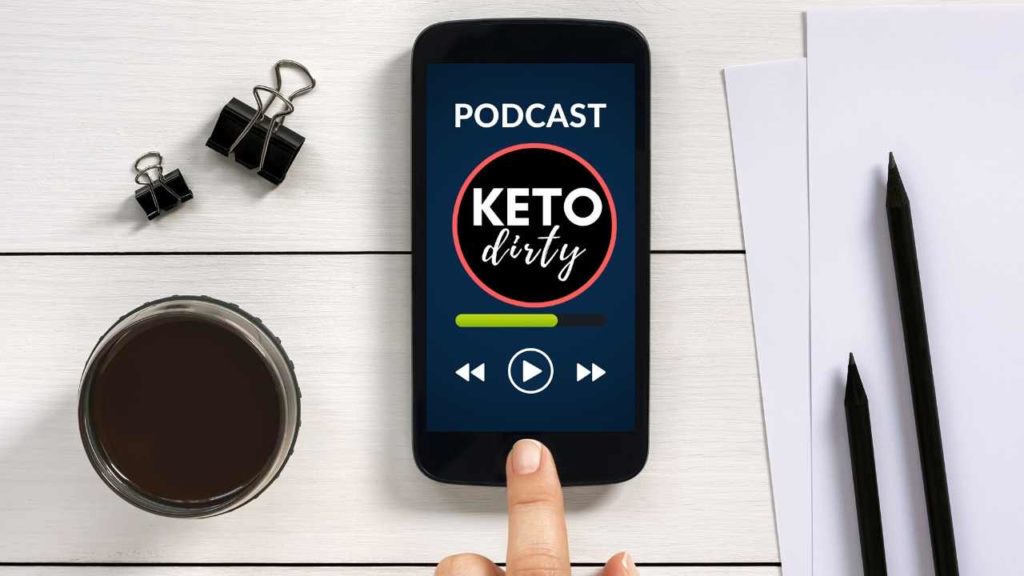 Check out past episodes of the Keto Dirty podcast, subscribe and don't forget to leave us a 5-star review! In this podcast season, each week we talk about a different Keto on the Go topic to help busy people do keto.
What is Your Best Keto Tip?
Tell us your best keto tip. Whether it be your favorite keto snack or what keeps you on your keto a-game. We will be sharing these with the Keto Dirty community. Drop us a voicemail at 202-780-KETO (5386). Looking forward to hearing from you!
Join our Facebook Group
If you are looking for more keto tips or have questions for our keto community, check out our free keto Facebook group for Keto for Busy People.