Gym and Fitness Quotes to Motivate You to Move!
Here's the deal. I am all about doing the lazy keto or dirty keto – whatever you want to call it. It's a laid back approach and yes, while you can totally lose weight without working out – fitness and MOVING is important in overall health.
Motivational Quotes About Fitness
While as much as I would love to be the person who wakes up and goes out for a quick run or walk every morning, it ain't happening. All that said, I do make it a point to MOVE with a goal of MOVING for 30 minutes a day.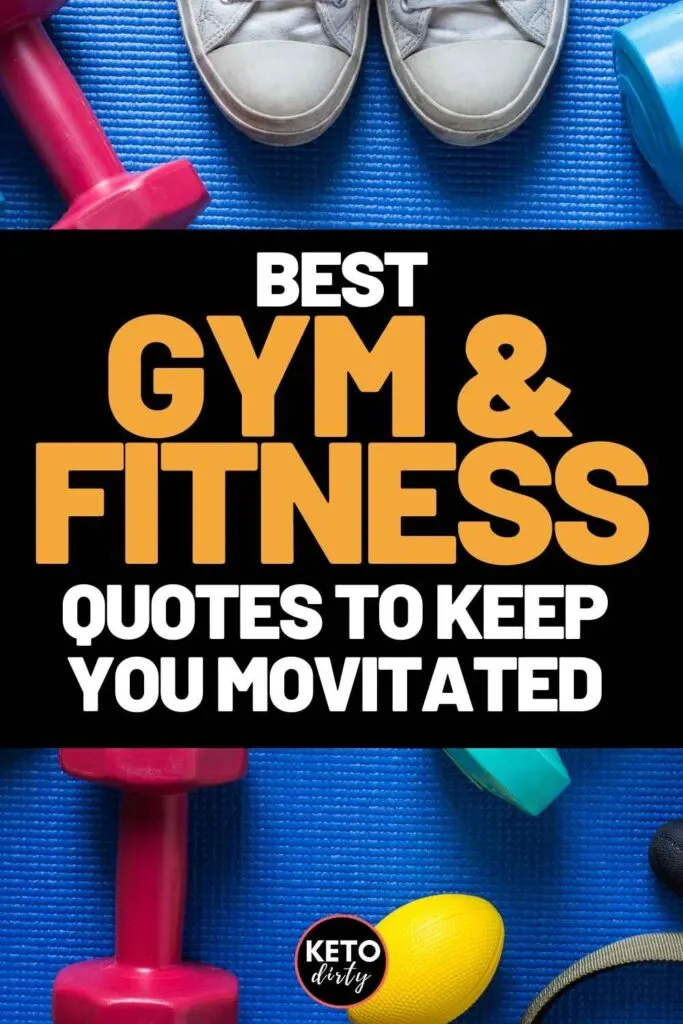 Some days moving looks like walking or a slow run, but most days it is purposefully doing some activity. Typically this looks like cleaning the house with a lot of movement.
You know vacuuming, mopping, sweeping… doing things that require full body activity. But that is just me. Perhaps, you need to go to the gym, maybe fitness motivation in general is what you need. Whatever it is, we want to get you motivated.
Inspirational Fitness Quotes
Personally, for me – words have power. In today's Daily Keto – we are bringing you inspirational fitness quotes to get you moving. Use these as motivation.
Send these to a friend who needs a little nudge (and won't take it personally!) Visit this page anytime you need a push. While we mostly talk about eating keto – we want to help you support a healthy low carb life! And a healthy life include movement.

Push yourself because no one else is going to do it for you.

The best project you will ever work on is you.

No excuses.

Funny Gym Quotes
LOLs are required. Here are funny fitness and gym quotes, because while you are sweating, might as well make your eyes sweat with laughter (no tears!)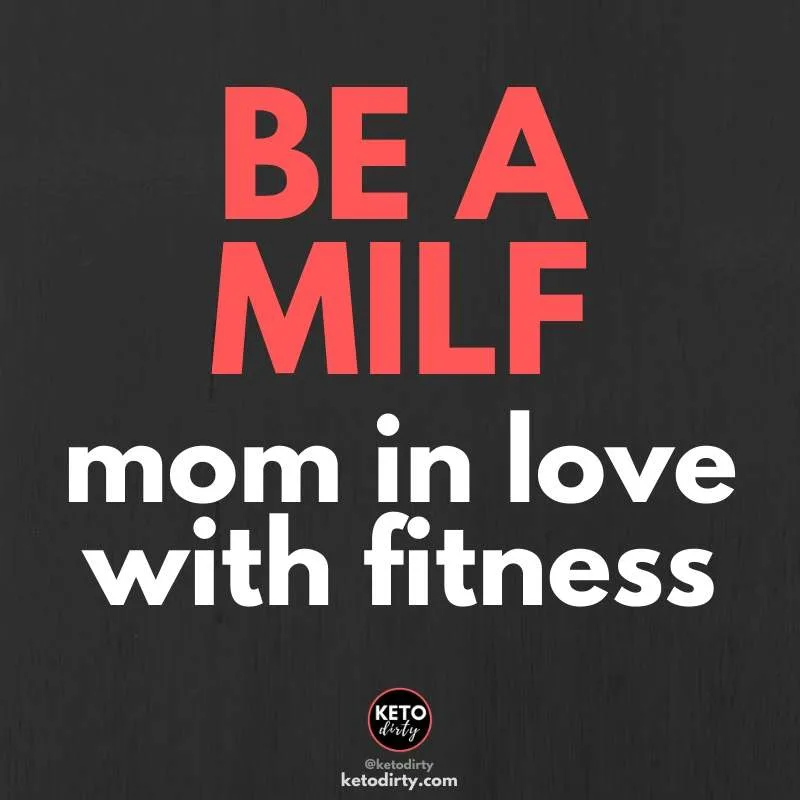 Train like a beast, look like a beast.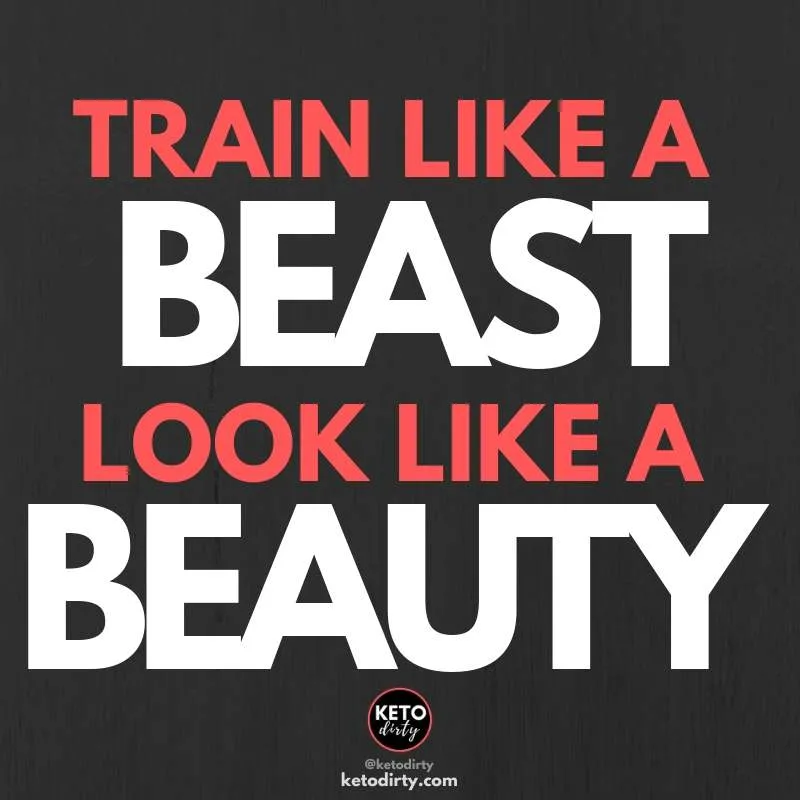 Exercising would be so much more rewarding if calories screamed while you burned them.
Where is the kitchen that makes abs?
Exercise makes you look better baked. So does tequila.
More Fitness Quotes
Sore today, strong tomorrow!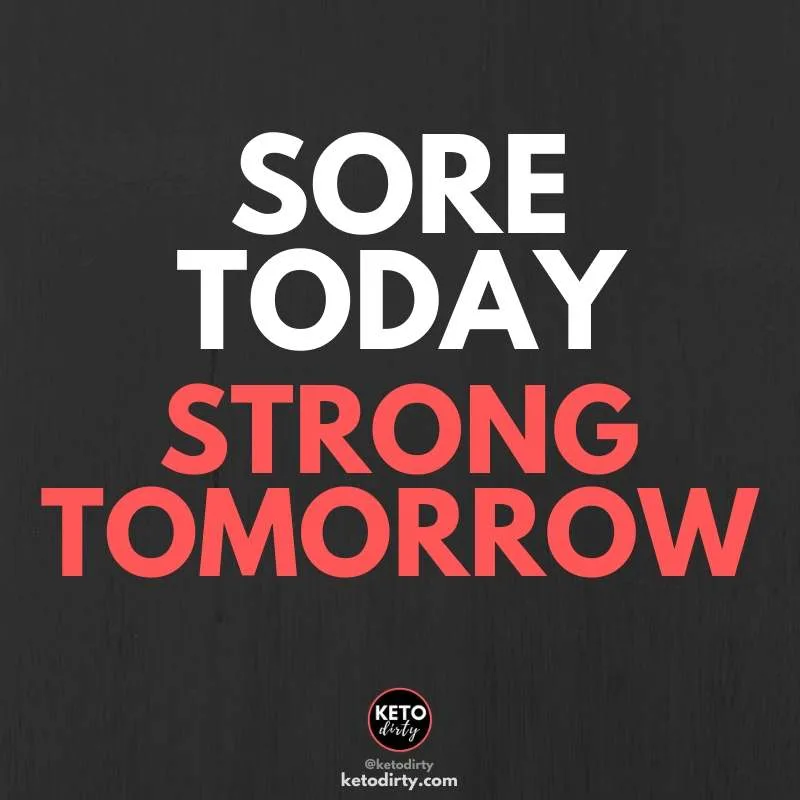 Not done yet, here are more fitness motivation quotes.
The hard part isn't getting your body in shape. The hard part is getting your mind in shape.
The best things in life make you sweaty.
Workout Motivation Quotes
Here are workout motivation quotes, let's get working out.

Better sore than sorry. Just start!

This is a healthy addiction! Once you see results, it becomes an addiction.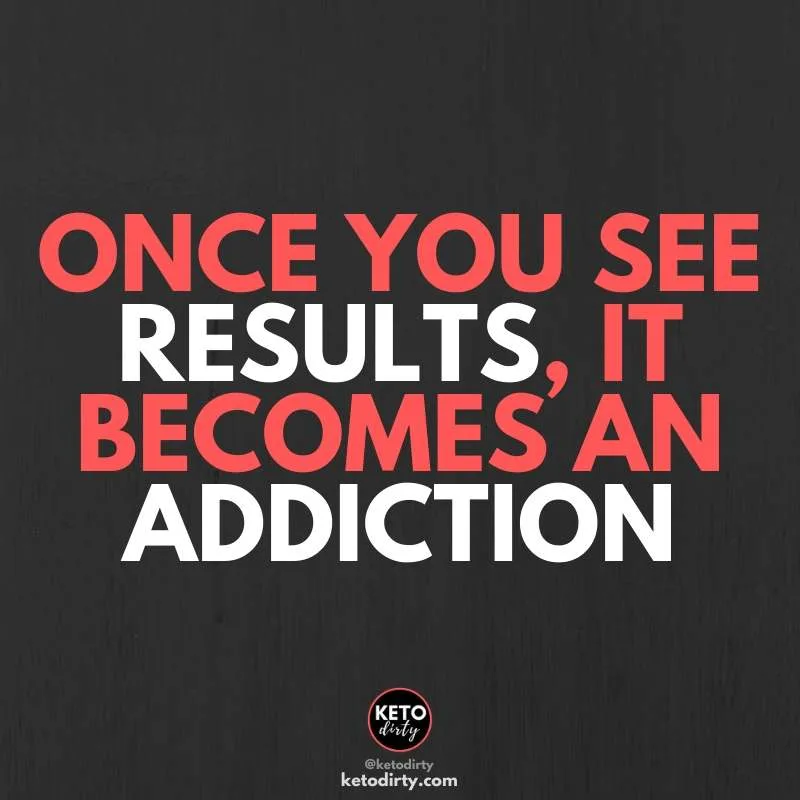 I'm okay. I worked out today.
Too fit to quit.
Be a bad ass with a good ass.
More Gym Quotes
Let's get you motivated in the gym, that's if you are a gym person! Here are more gym quotes to get you out the door and to the gym.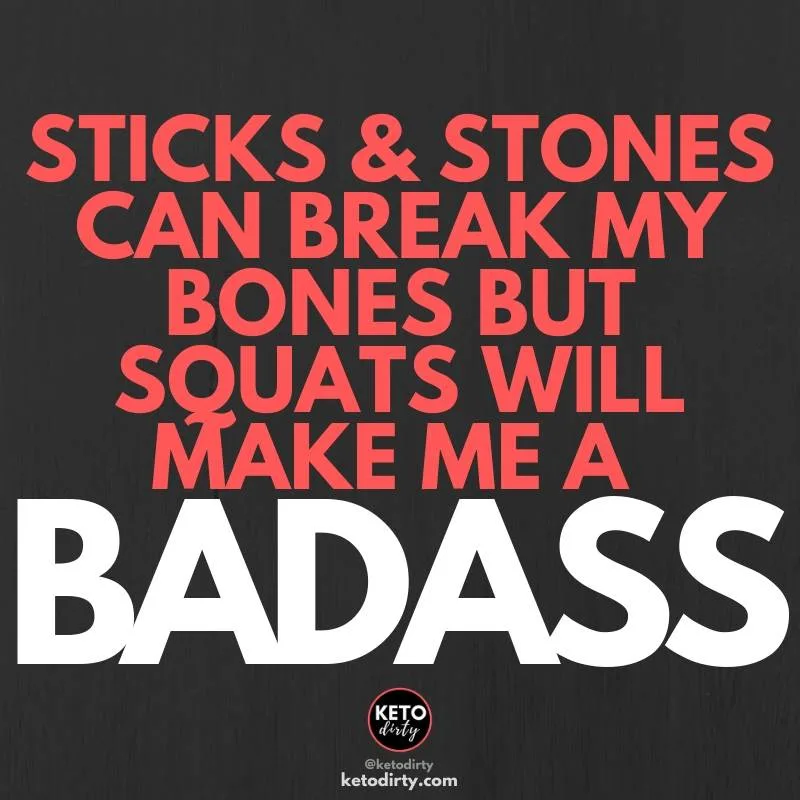 Turn that BEAST MODE ON!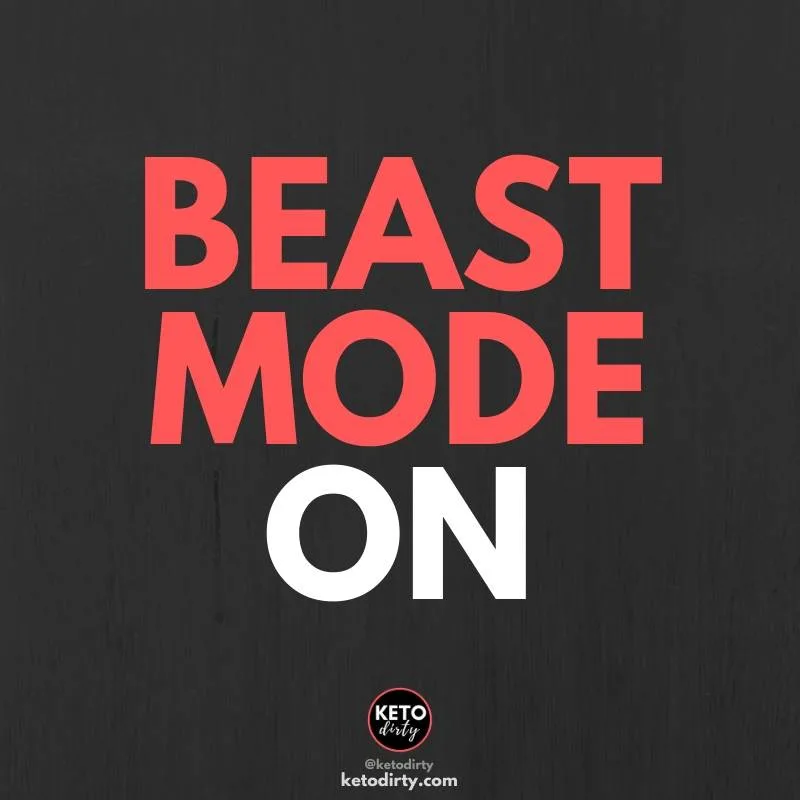 Don't go to the gym to be average – go and be awesome.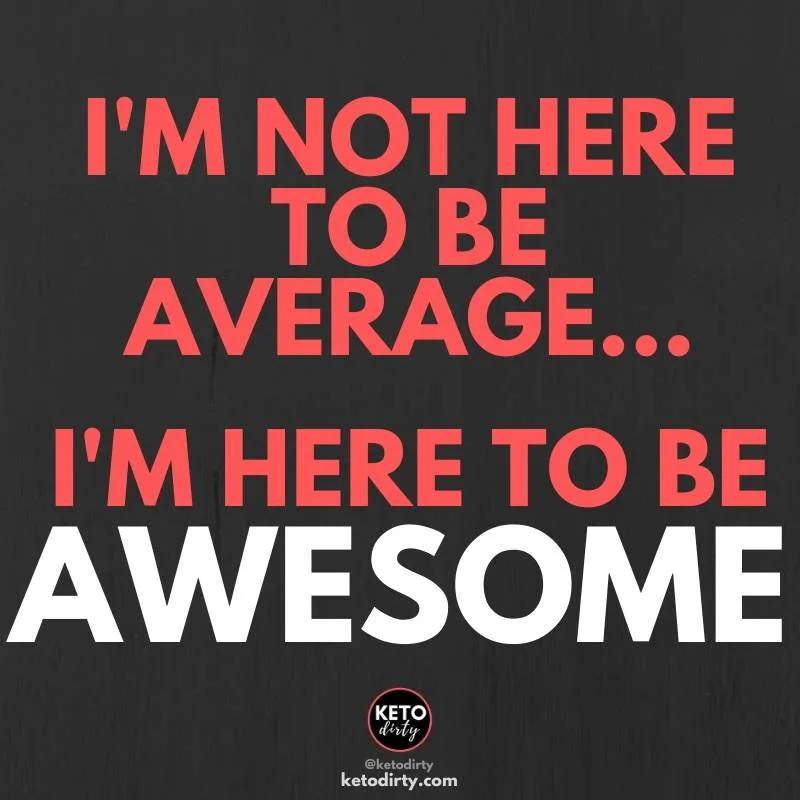 I will never break up with the gym, we just seem to workout. Gotta love a funny Gym pun!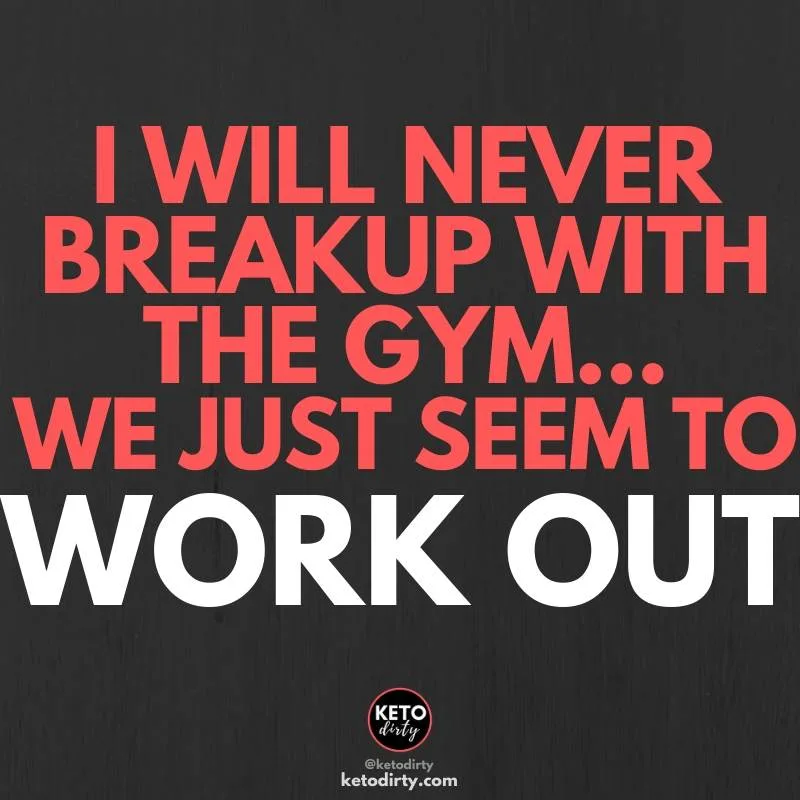 No excuses, y'all.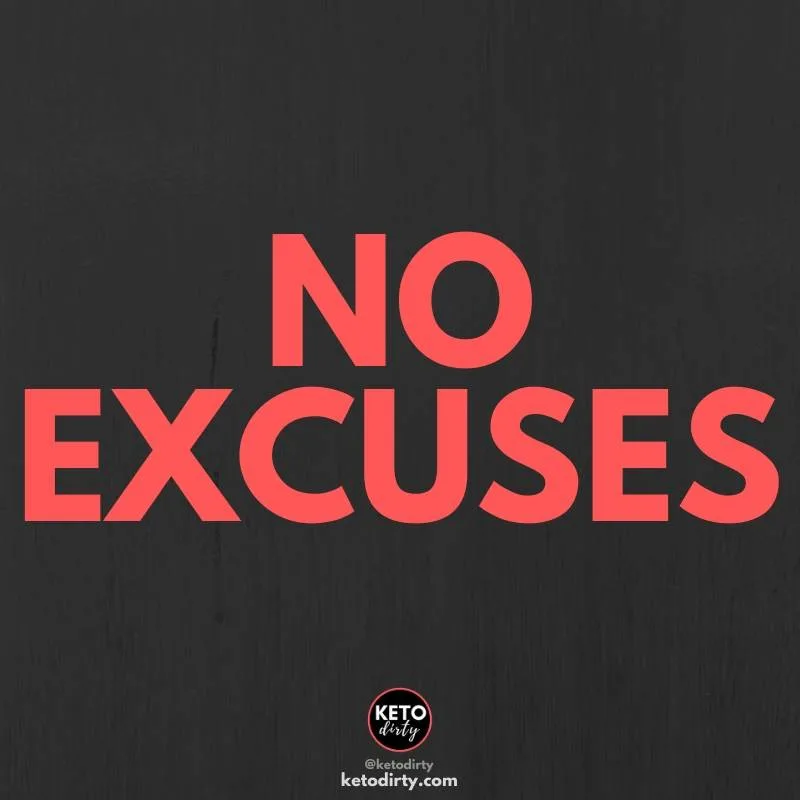 Funny Gym Quotes
You guys know that I love some humor. Funny gym quotes because life has to involve laughter.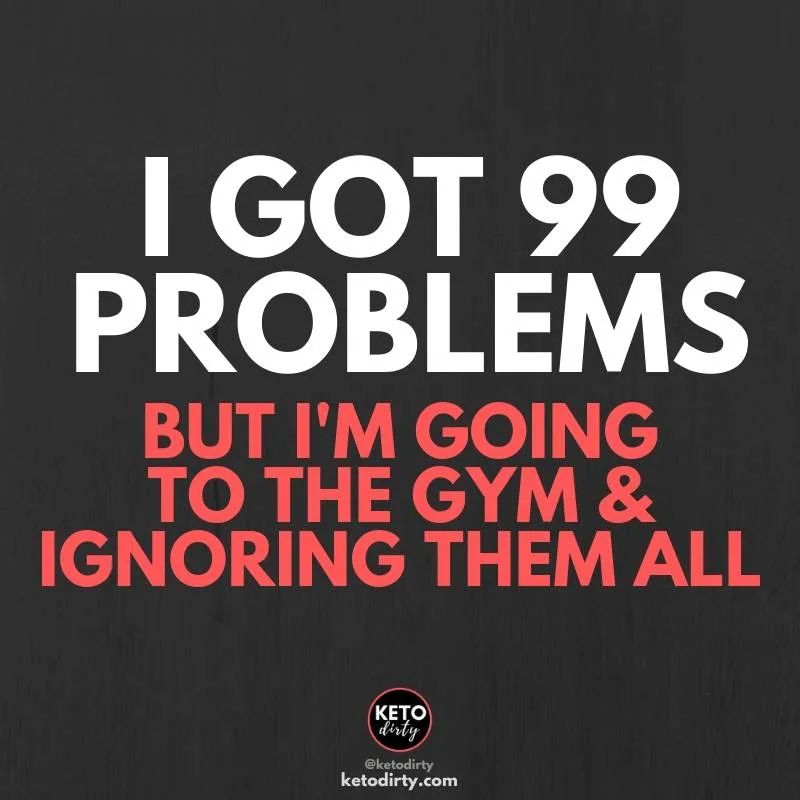 It's okay – just do the burpees and say the bad things.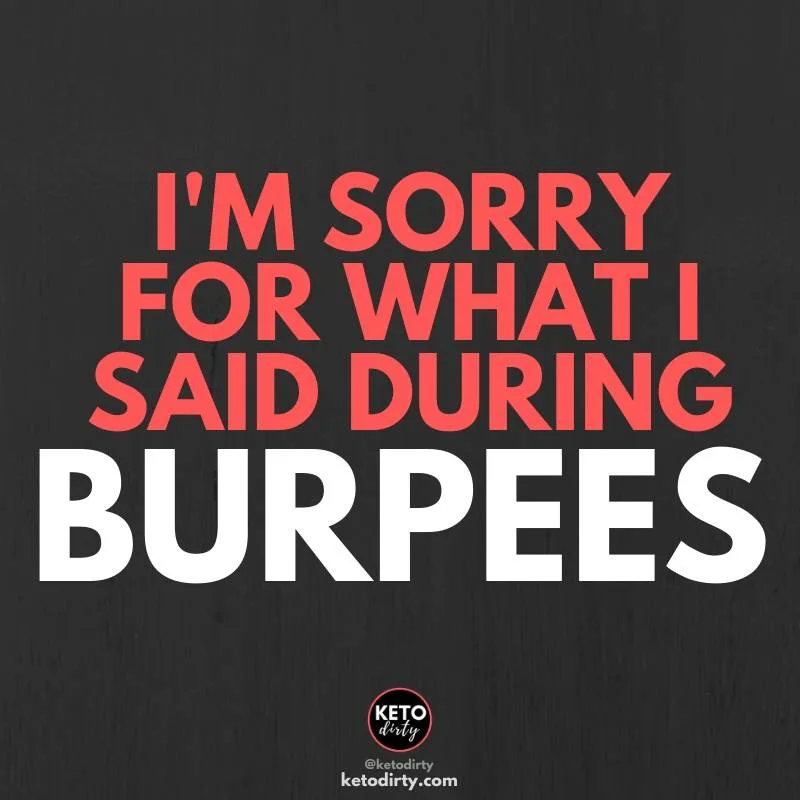 Sweat is fat crying. Make that sweat CRY!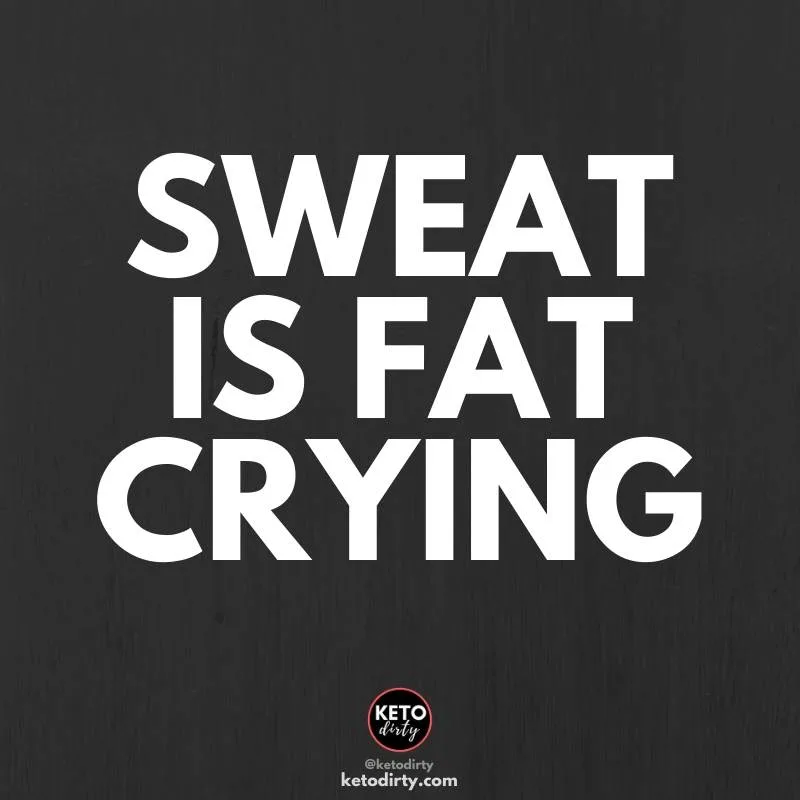 And in the middle of my chaos, there was you. I love you, Gym.
Gym? I thought you said GIN.
Will squat for donuts.
Cardi… on look! Weights!
My legs are hungover.
I go to the gym because this awesome personality needs a banging body.
More Gym Motivation Quotes
Here are more gym motivation quotes – let's get moving.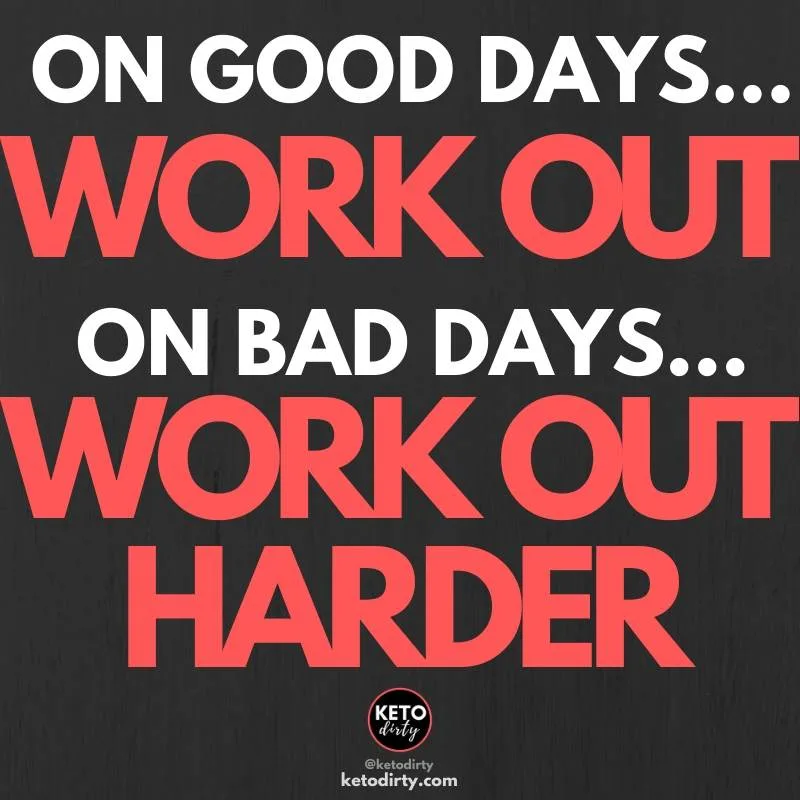 Hustle for that muscle, yall!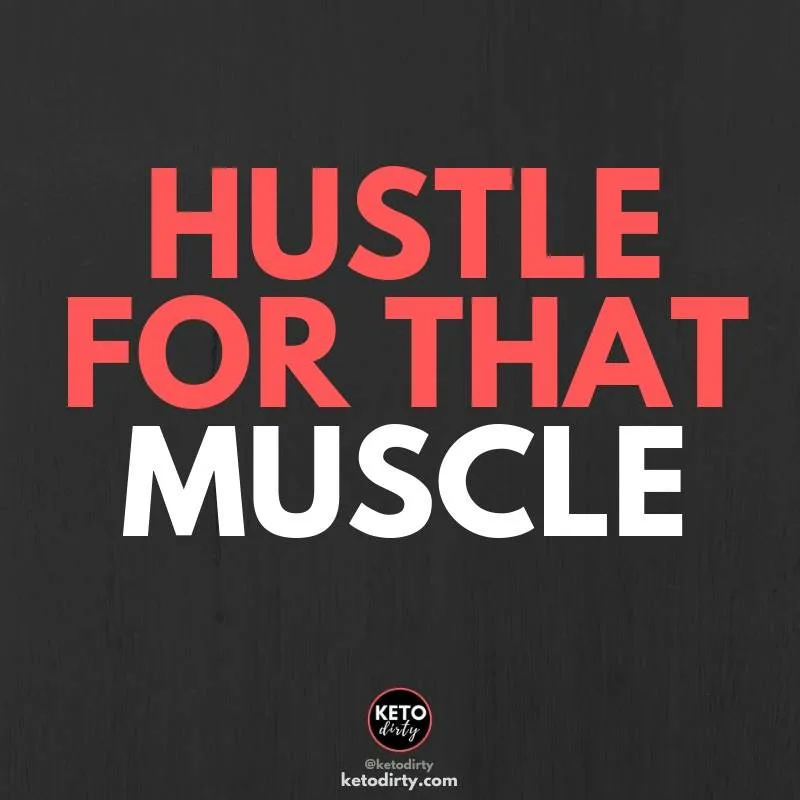 Friends don't let friend skip leg day.
I eat dumbbells for breakfast.
My favorite machine at the gym is the television.
We will see you tomorrow on our Daily Keto blog! We hope these motivational fitness quotes are what you need to get MOVING!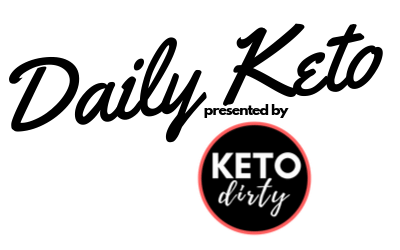 Follow Keto Dirty on Social – Facebook / Keto TikTok / Pinterest / Instagram
Keto Dirty is reader supported. When you buy through links on our website, we may earn an affiliate commission.