Are beans on keto a thing? WELL, depends on what kind of beans we are talking about. Let's chat.
Wow, we started out a few days ago talking about diarrhea on keto and NOW we get to talk about beans on keto. Well aren't we just full of gas. Let's talk beans on keto. Here is our Daily Keto question for today:
Can I Eat Beans on Keto?
Let's answer the question "Can I eat beans on keto?"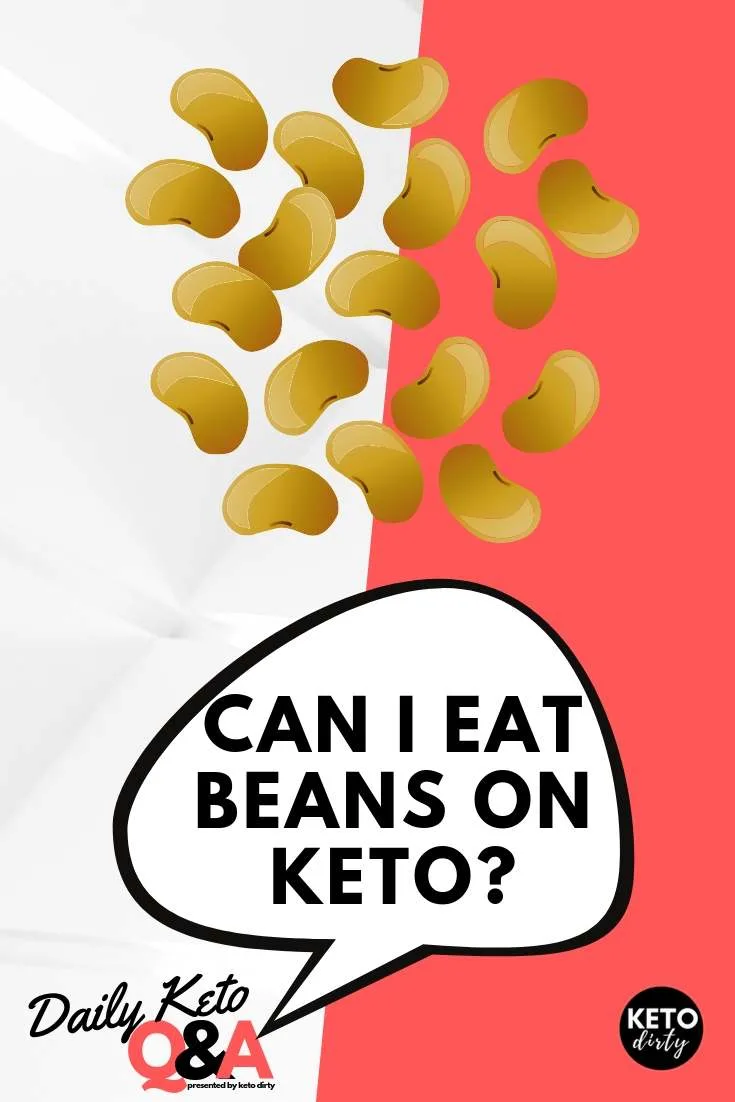 Now a days, I do a beanless chili because hello – CARBS and keto. So could I do beans on keto? Sure – but just not the kind that I typically do.
We know that when you are in low carb keto mode, often times you wonder if a certain food is keto or not. Make sure to check out our Is It Keto series where we are spilling all the tea to help you find healthy keto foods and to veto foods that aren't keto friendly.
What Kind of Beans Can I Eat on Keto?
So if you can't have all the yummy beans that go into a good bowl of Texas chili – what can you eat while on the keto diet? You knew this was coming right?
Low Carb Beans
I am spilling the beans on what low carb beans you CAN eat. So maybe you are like me and thought woah, now I KNOW beans have fiber – so they can't haven't THAT many carbs, right?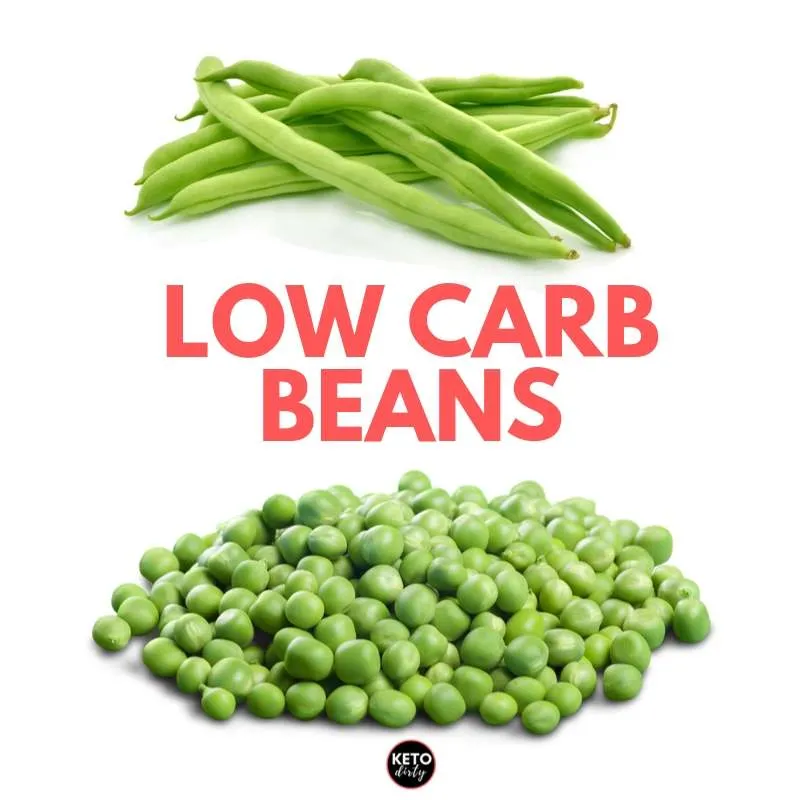 Well, low carb friends – I hate to break it to you but someone has got to do it. Outlook is not good Here are some suggestions and the net carb count to give you an idea of how these may fit into your keto diet. Not what I think of when I think of bean, but these are low carb!
Edamame
Glad to see that edamame isn't killer in the net carb department. Order as a keto appetizer or buy these for a healthy low carb snack.
1/2 cup – 3 Net Carbs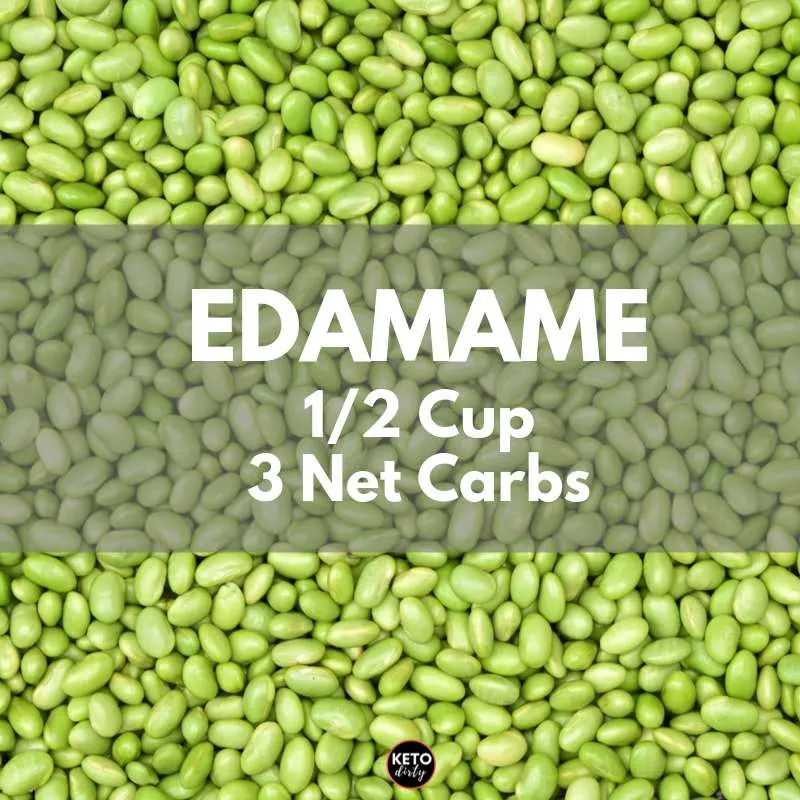 If you like edamame, check out this roasted edamame wasabi snack! (available on amazon)
Green Beans
Enjoy fresh green beans. Toss them in butter and shake of garlic – or top with bacon!
1/2 cup – 3 Net Carbs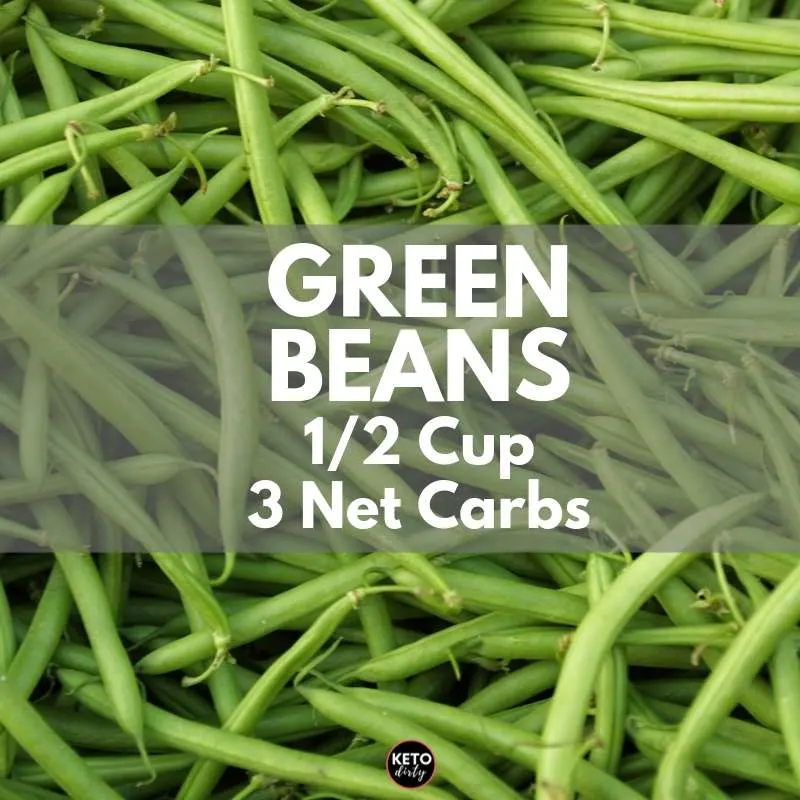 Don't miss our Keto Vegetables guide to learn what veggies options are best!
Mung Bean Sprouts
Enjoy mung bean sprouts in an Asian keto dish. 4 net carbs is for an entire cup of these!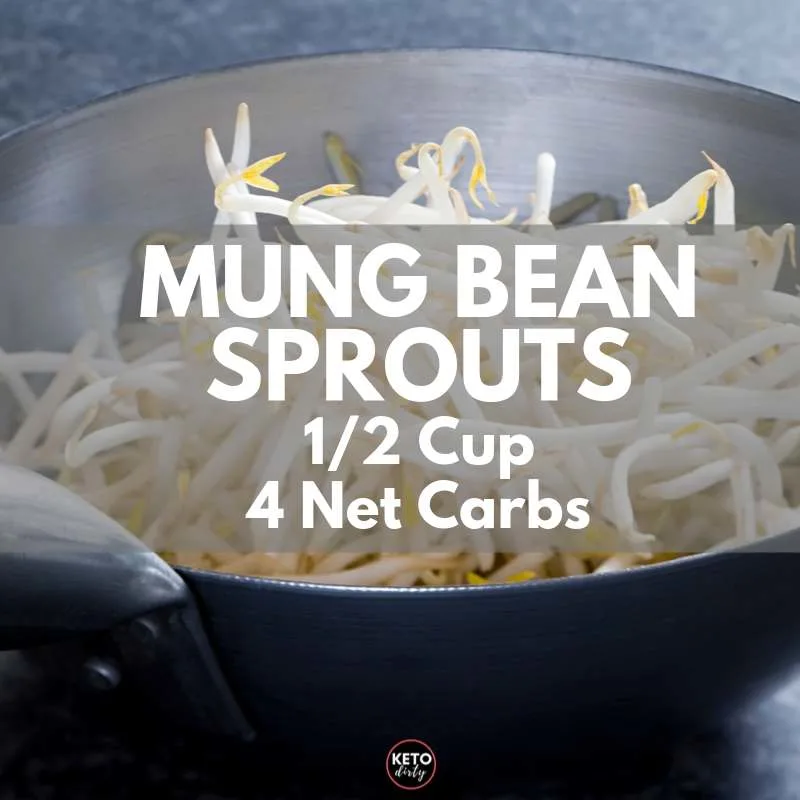 Whole mung bean sprouts are typically used in Indian cuisines and in east Asia. Without the skins, is more common in south Asia. Glass noodles are made from ground mung.
1 cup – 4 Net Carbs
Snap Peas
1 Cup – 3 Net Carbs
While not sure if technically a snap pea is a bean, it kind of feels like snap peas should fall into this family.
Carbs in Bean
Remember how I said I liked my chili? Well here is a look at what those chili bean carbs are. I am sharing this really for myself.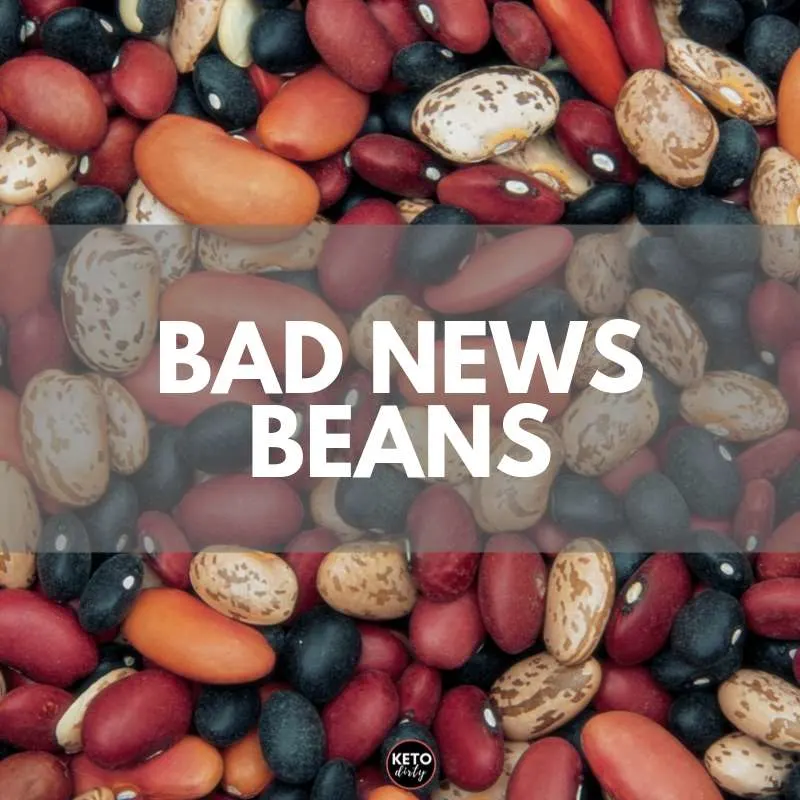 This is to serve as a reminder that bean-less chili really ain't all that bad, considering how carb-a-licious these are!
Kidney Beans – 1/2 Cup – 15 Net Carbs
Black Beans – 1/2 Cup – 13 Net Carbs
Chili Beans – 1/2 Cup – 16 Net Carbs
Pinto Beans – 1/2 Cup – 15 Net Carbs
High Carbs
Just when you think you've had enough of the bad carb bean news, I bring you more.
Refried – 1/2 Cup – 12 Net Carbs
Chickpeas or Garbanzo – 1/2 Cup – 16 Net Carbs
Navy Beans – 1/2 Cup – 14 Net Carbs
Don't let this get you down! Go over and read our low carb chocolate post to cheer you up.
Final Thoughts
So as you can see, the typical bean isn't the low carb beans that we listed. To stay in ketosis, avoid beans when possible.
Hopefully you can find some great low carb bean alternatives so that you aren't missing legumes too bad!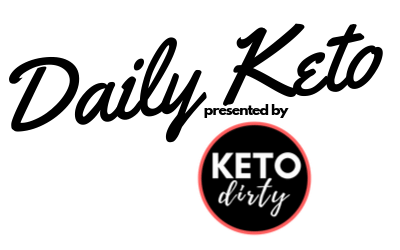 *Verify all nutrition data by reading the label or checking with the food brand.
Follow Keto Dirty on Social – Facebook / Keto TikTok / Pinterest / Instagram
Keto Dirty is reader supported. When you buy through links on our website, we may earn an affiliate commission.
Can I Eat Beans on Keto is part of the Keto Blog