Are you on Butter Boards TikTok? We are and call us obsessed.
If you are someone who loves to host parties of can't pass up a good charcuterie board, you will LOVE this. The newest 2022 food trend that is taking over TikTok has arrived and we are totally here for it.
Viral Food TikTok Trend
That TikTok trend, it's the butter board. If you are confused as to why the clock app world has gone absolutely bonkers for butter, let's see if we can convince you why this is a great idea. That's as long as you love butter as much as we do.
We've got all the deets and receipts to get you in the butter lovin' state for this cool new food board trend. Let's first answer the question and then we can all collectively crave with the recipes.
What is a Butter Board?
What is this and why is it magic? A Butter Board has the same plating as a cheese board. It is like a combo idea of the charcuterie in some sense and a chip and dip type situation. Confused?
Here is a simple description on how to make a butter board. Think of a beautiful board, smeared with butter that is flavored with various herbs and what have you.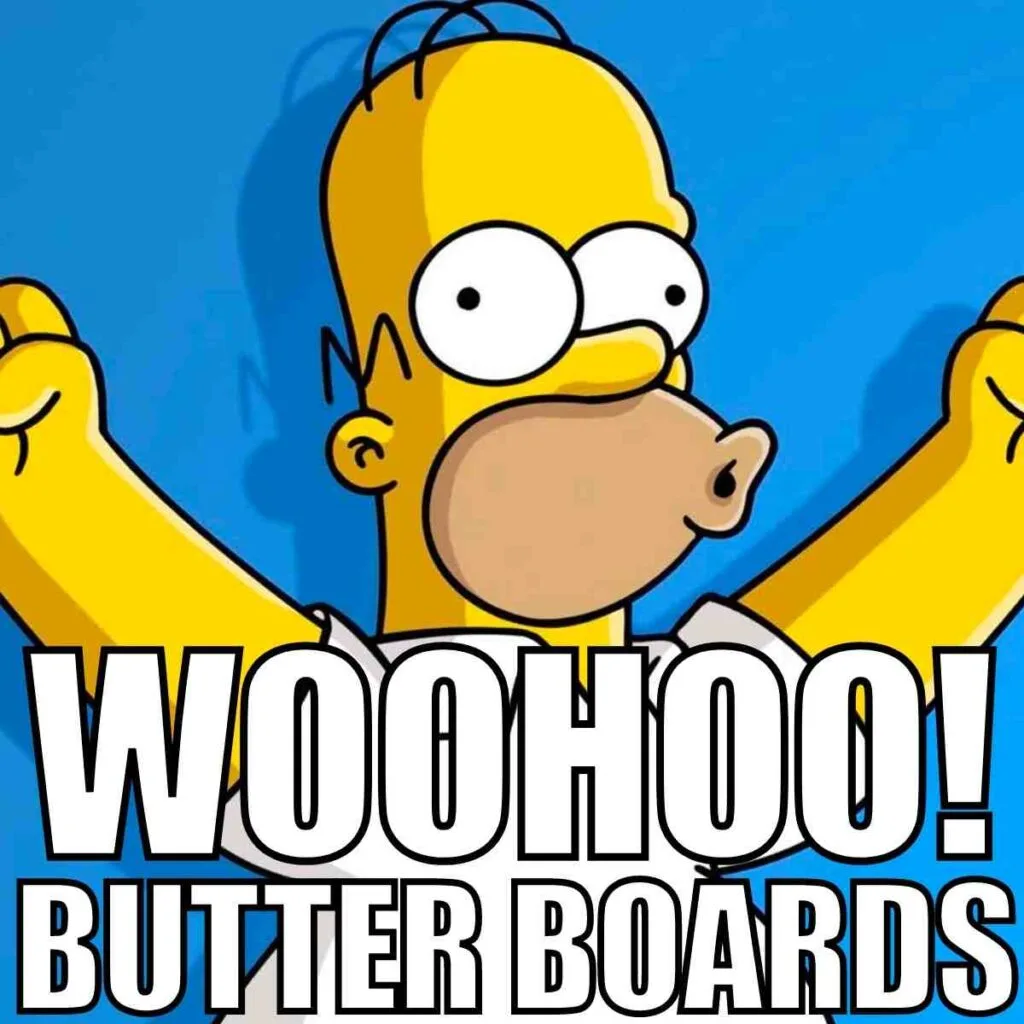 Using bread, crackers, vegetables or meat – you dip your food of choice into the buttery goodness. You can get as creative as you want, or just keep it simple with a garlic butter and simple bread. Are we making you hungry yet? (If you love this Homer woohoo board butter meme, don't miss our diet memes!)
6 Best Butter Board Recipes
The options are endless, but we are sharing with you 6 of our favorite butter board recipes.
Low Carb Butter Board and Keto Friendly Too!
First on our list of best butter boards, well we are kind of bias. We do keto dirty around here so you know we had to make a low carb version.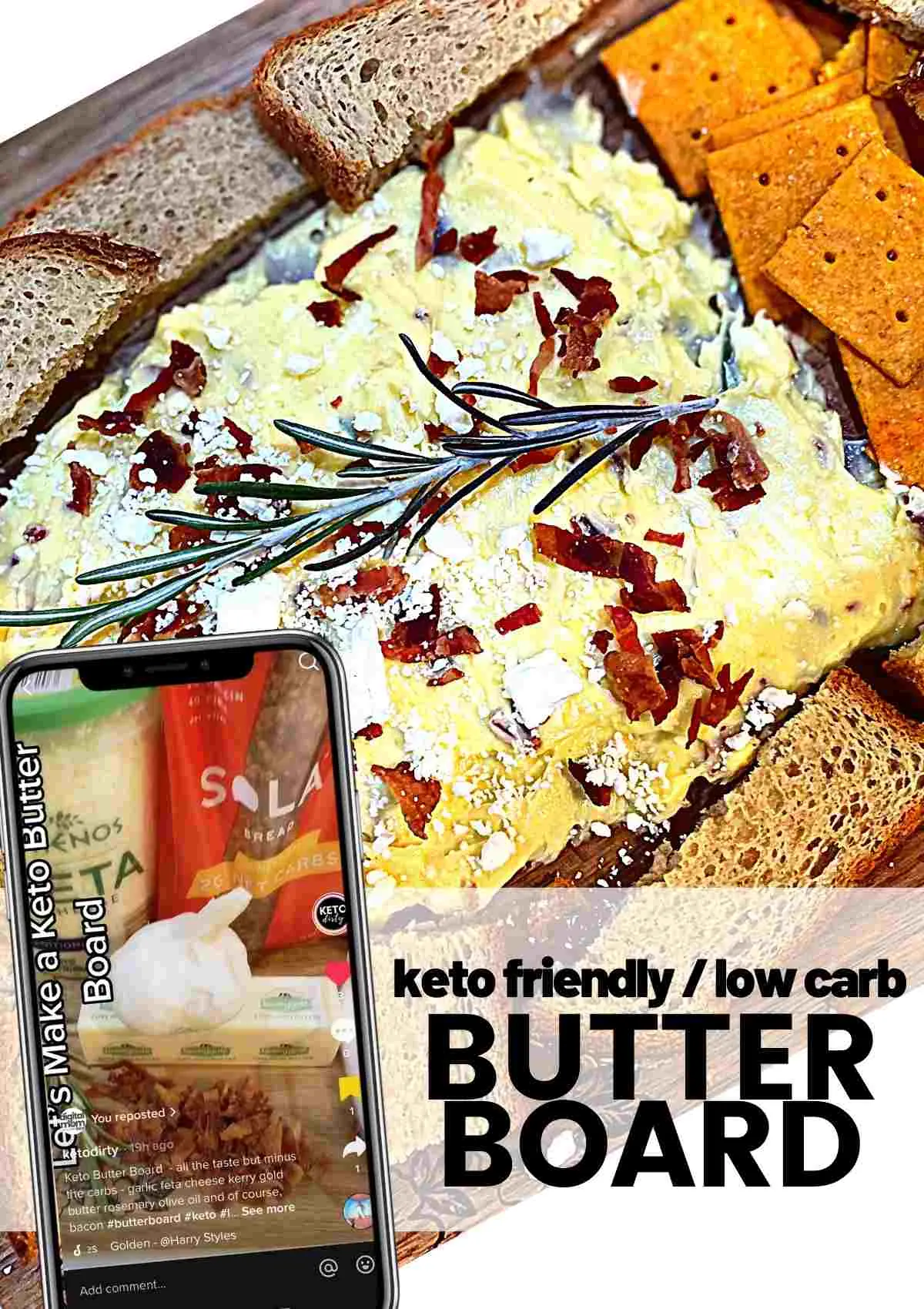 Check out our Keto Butter Board – absolutely delicious and something the entire family enjoyed eating!
Butter Board TikTok Original
So the whole butter board TikTok craze started when Justine_Snacks posted a creation inspired cookbook author and chef Josh McFadden.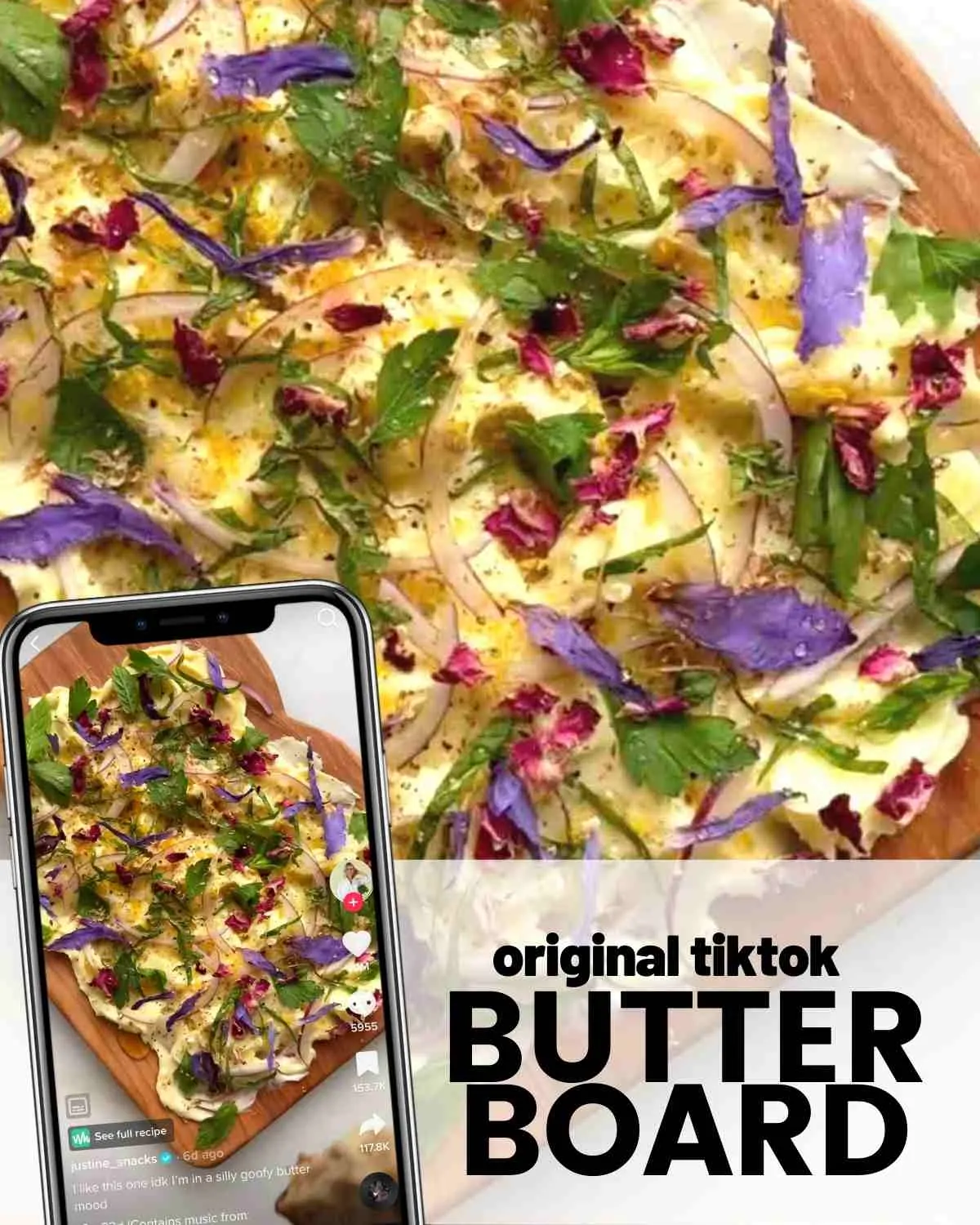 Her board is created using flaky salt, lemon zest, herbs, sliced onion, edible petals and honey.
Carnivore Butter Board Recipe
If you are looking for a meaty buttery board – this just maybe the one you will want to make. Though, warning – this guy spares no expense in time in making this. I'm more of an easy throw it together type cook.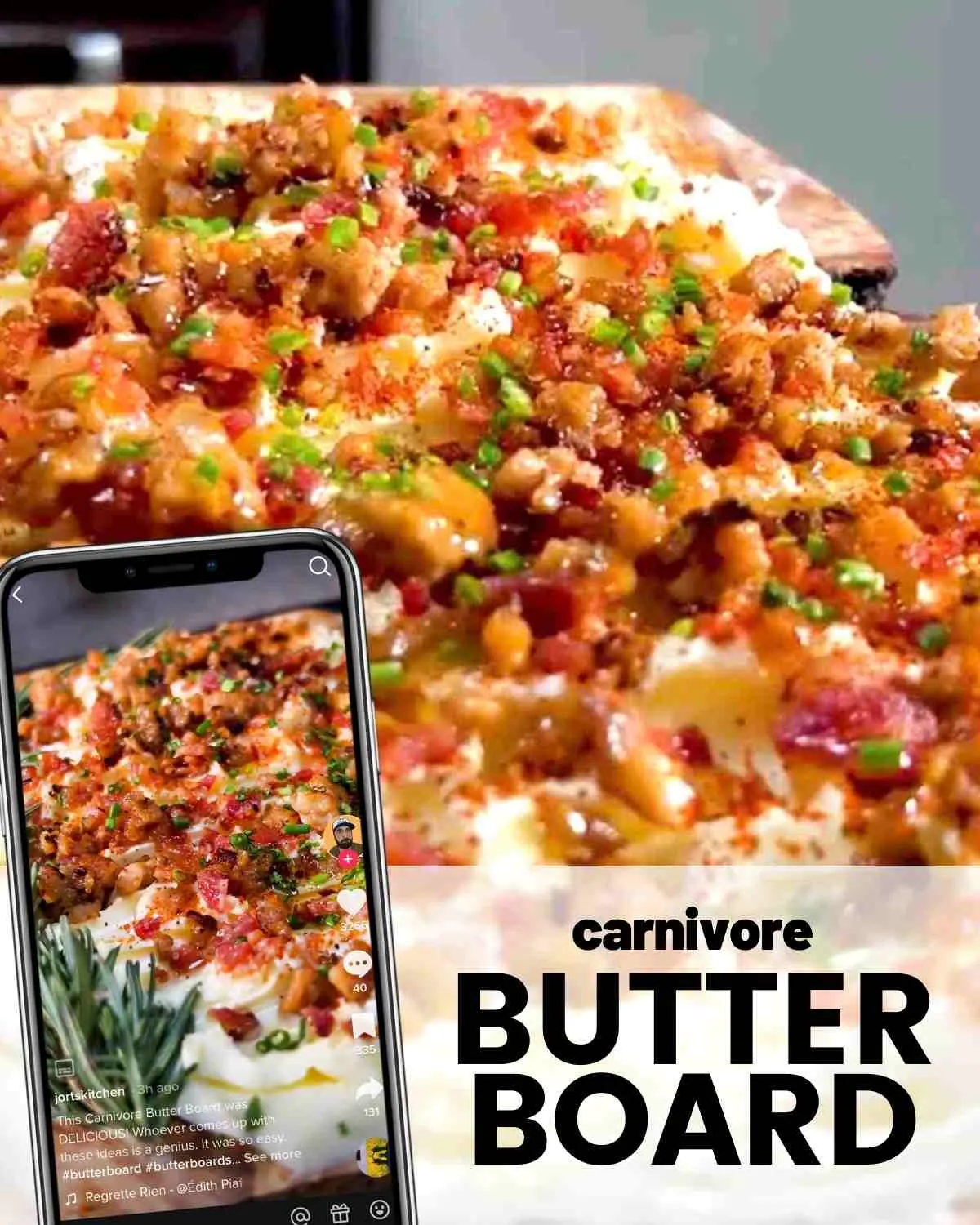 Not this guy. He understood the assignment and did the extra credit.
What's In It?
He starts by smoking butter with hickory pellets and black tea. Then crisps bacon and cooks sausage.
Bacon
Honey
Pork
Seasoning
Chives
Shout out to JortsKitchen on TikTok for the delicious carnivore butter board recipe.
Lemon Garlic Butter Board
This is more of a practical board idea, that most of us could throw together without having to buy too many ingredients from the store. That is one thing I will say, as much as I love a good cheese and meat board – a good charcuterie board is expensive to make.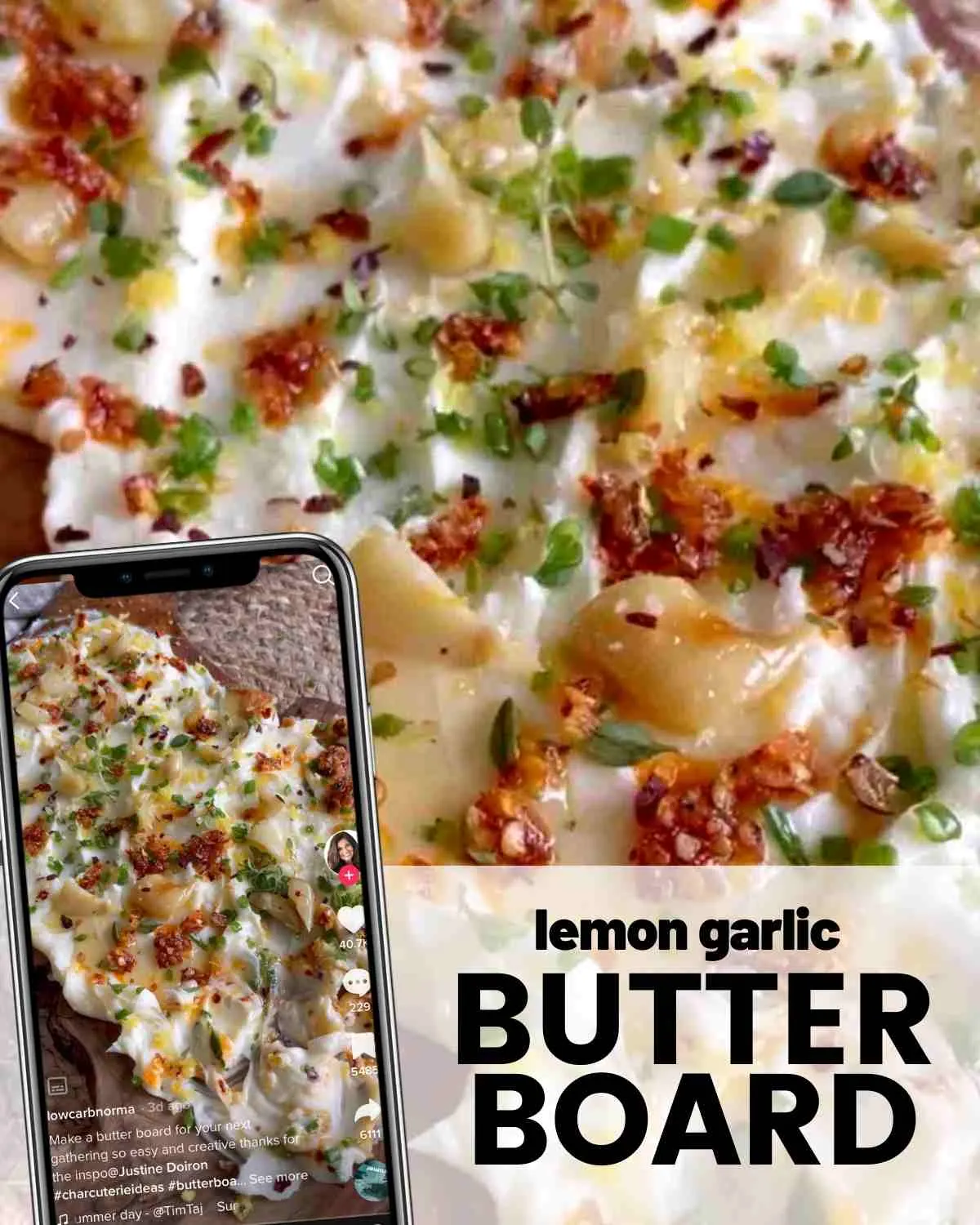 Ingredients Used
This butter board could easily be made for under $15, and that's including the $5 I would spend on the bread. Here is what is used to make this lemon garlic butter board.
Roasted Garlic
Flaky Salt
Lemon Zest
Fresh Thyme
Chives
Red Pepper Flakes
Honey
Chili Oil
The TikTok creator of this tasty creation is LowCarbNorma.
Franks Red Hot Butter Board
This is a comical take on this butter TikTok trend. Franks Red Hot Sauce account has decided to make their own board version and it's actually quite hilarious. That said – I really bet this is delicious!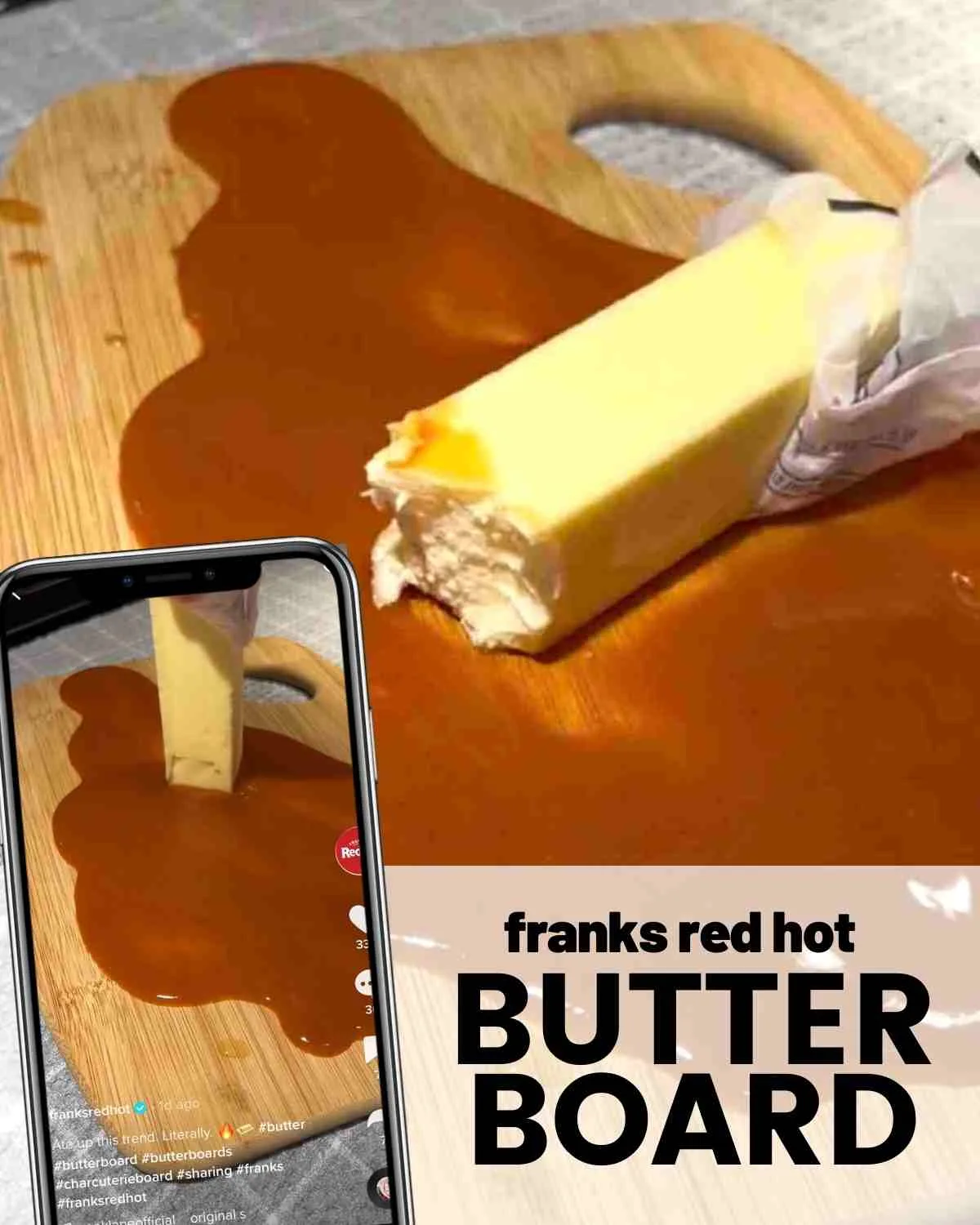 While this is a parody, lets mix the butter with Franks Red Hot Sauce and used baked chicken wings rather than bread for dipping. That's right, an updated version of Franks chicken wings but using this hot sauce and butter as a dip. I'm in!
Check out the funny video over on FranksRedHot account. This is a smart marketing move to jump in on this trend!
Onion Butter Board Recipe
This version is for those who love onions! If you don't mind the bad breath situation, this would be worth it – just make sure you have mouthwash handy.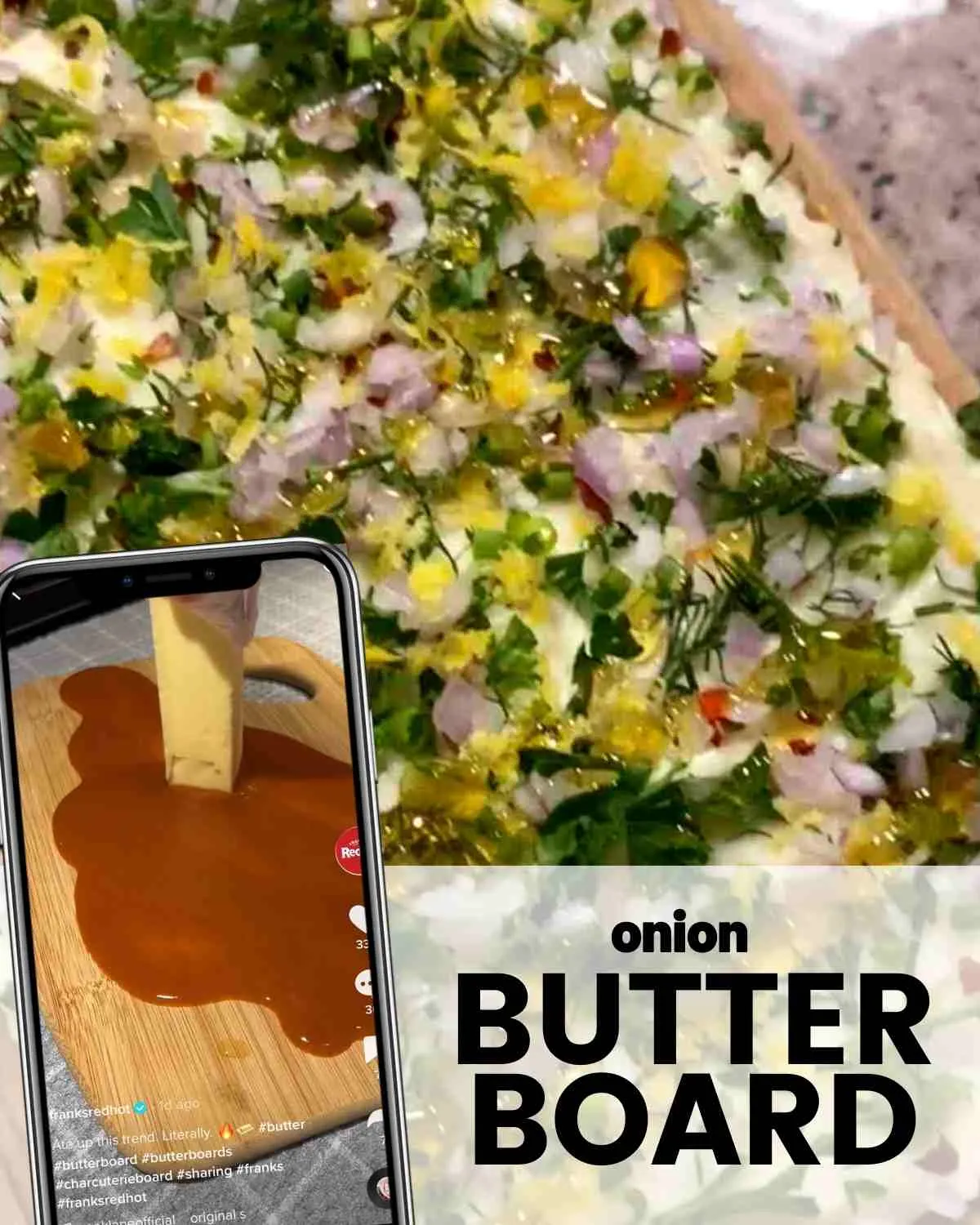 Mix In Ingredients
Here are the various ingredients used in the below TikTok video.
Shallots
Green Onions
Basil
Thyme
Lemon Zest
Olive Oil
TikTok Creator Pllantonic made this delicious onion butter platter.
Low Carb and Keto Friendly
One of the main reasons we love this TikTok food trend is the various ways you can make your boards. We all know that butter is low carb and keto friendly.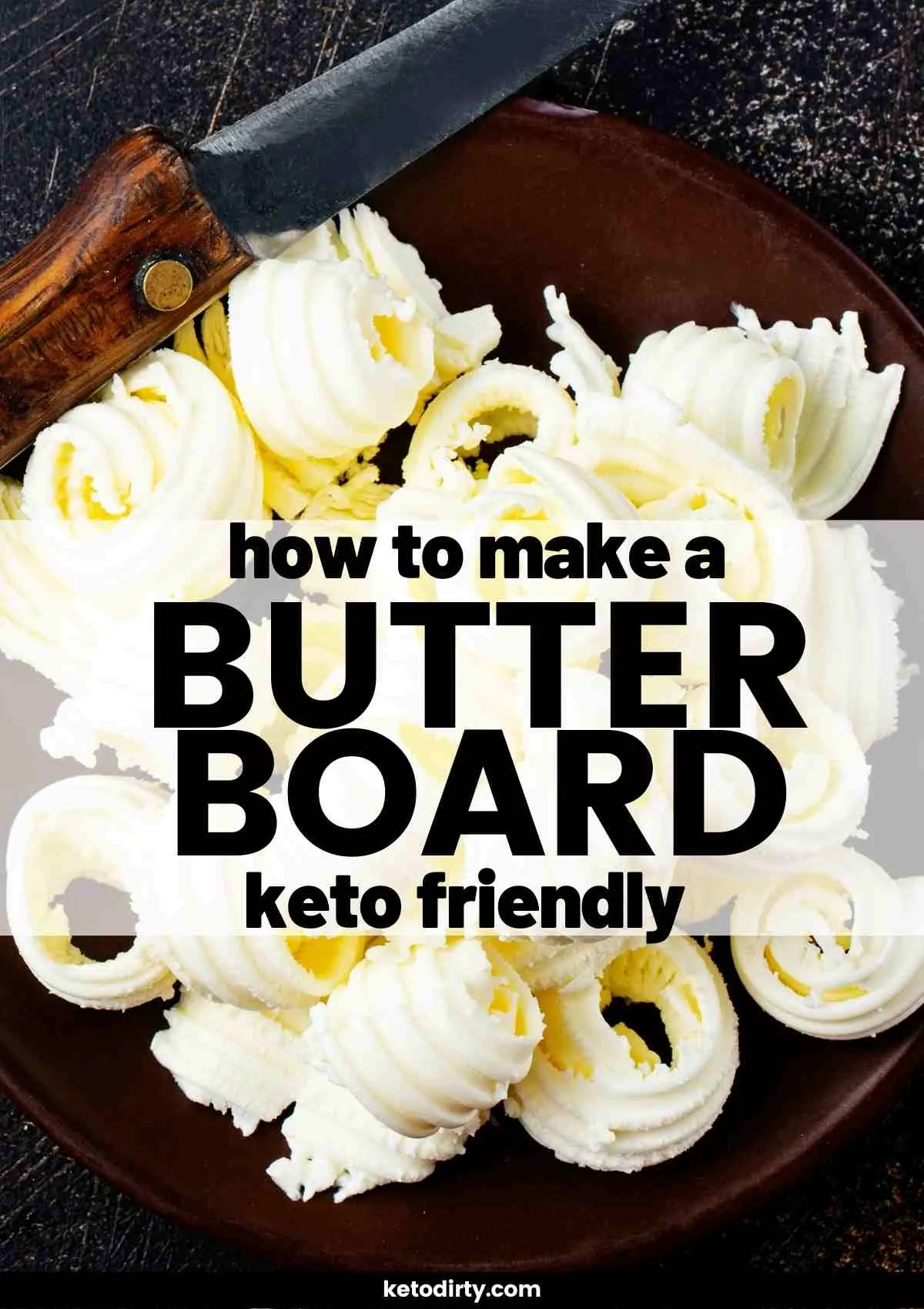 The various other ingredients, are for the most carb find. Though, we do suggest skipping the honey used in some of the featured recipes.
Toast
While the above boards are using carb bread, not our low carb version! Instead of white bread or another carby option – we made keto toast!
Vegetables
Check out our huge list of keto vegetables and find good dipping options for your board. Here are a few ideas to get your brain churning. Consider using sauté cauliflower, grilled zucchini or asparagus, broiled broccoli or charred carrots, yum!
Get creative and enjoy. Basically any vegetable that you would eat with butter could be used.
Meats
Grilled chicken bites or cut-up steak would be divine options! Next time you are at Costco, pickup a pack of the grilled chicken bites in the refrigerated food section.
Tortillas
Did you see our list of low carb tortillas? These keto options are a great bread alternative. Either toast your tortillas or not. Cut into small triangles and dip into the buttery goodness.
Enjoy Your Butter Appetizer
These boards give butter dish a whole new meaning! We hope you found some inspiration. Go follow the TikTok creators (and give us a follow over on Keto TikTok.)
Follow Keto Dirty on Social – Facebook / Keto TikTok / Pinterest / Instagram
Keto Dirty is reader supported. When you buy through links on our website, we may earn an affiliate commission.