Today we are talking best keto friendly, low carb tortillas that you can buy them at the grocery store!
In our new best keto series, we are sharing the best keto foods we have found at the grocery store. Today's topic is keto friendly tortillas. We are showing you how to eat your favorite Mexican foods while watching your carbohydrates.
Best Low Carb Tortillas
Let's face it, while homemade keto recipes are great – we are all busy people. I'm a busy mom of 4 kids. There are 4 different special food diets and restrictions happening in our house.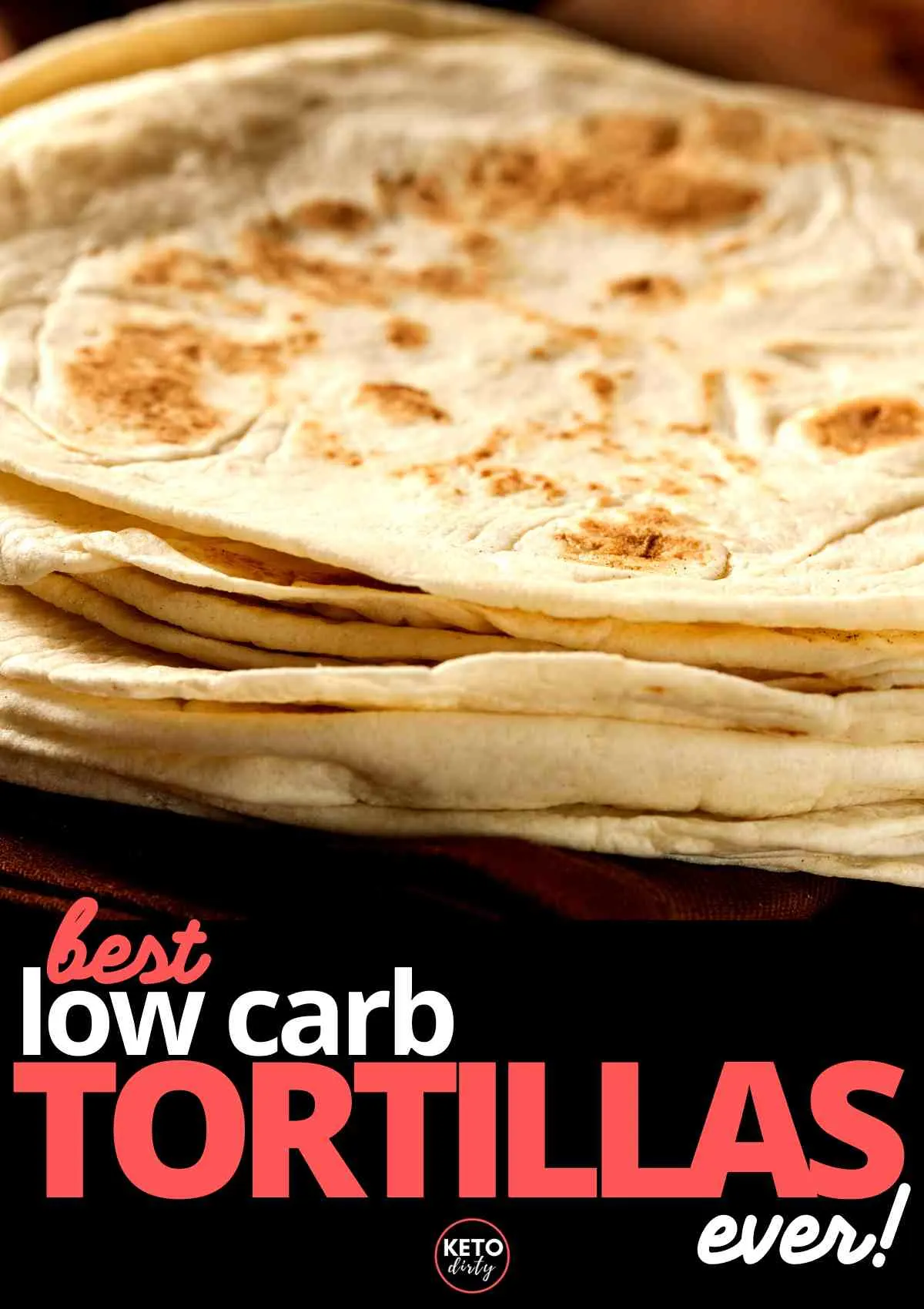 Any keto hack that this mom finds that works – she uses it! I shall call this Busy Keto Dirty!
This is the start to a new series where we are sharing our favorite foods found in the grocery store or easy to order online. (I mean, grocery store is great but delivered to my front door? Yes, please.) All foods that help you do BUSY keto dirty. The dirty keto diet, for busy people.
Low Carb Store Bought Tortillas
Our first share has been a game changer for me. Why? Because I could honestly eat tacos for every meal for the rest of my life. Here are the best low carb tortillas that I found in the grocery store (and on Amazon.)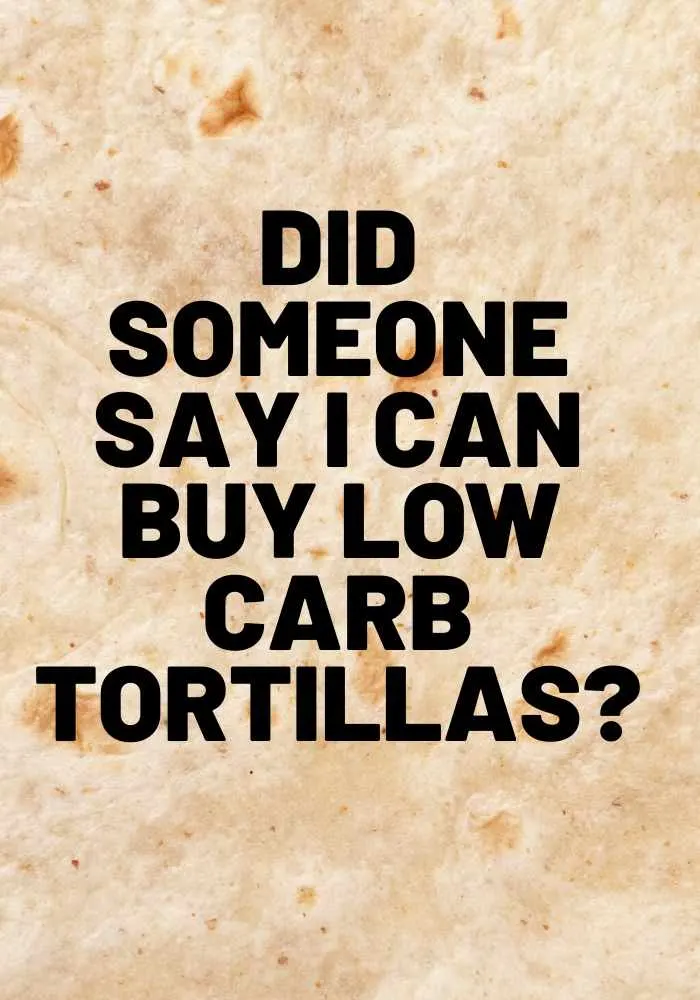 Best Tasting Tortilla That is Keto Friendly
What makes a tortilla the best is the taste. In 2023, we are blessed with a abundance of low carb tortilla options that taste good are available in most grocery store or easily can be purchased online!
Who else remembers back when I first did a low carb diet in the 90s, there were such minimal options when it came to anything low carb bread related?
Low carb tortillas are definitely a tool to help me keep on track with the keto diet, especially when I am craving some Mexican food. Let's be honest, I am ALWAYS craving Mexican food!
We are sharing the best tortillas for keto dirty. These taste so good, you won't miss the carbs!
Mission Carb Balance Tortillas
Mission Carb Balance tortillas offer a great keto tortilla option to pick up next time you are at the grocery store. These are so good, if we don't have regular flour tortillas in the house – the kids will eat these and I have never heard a complaint!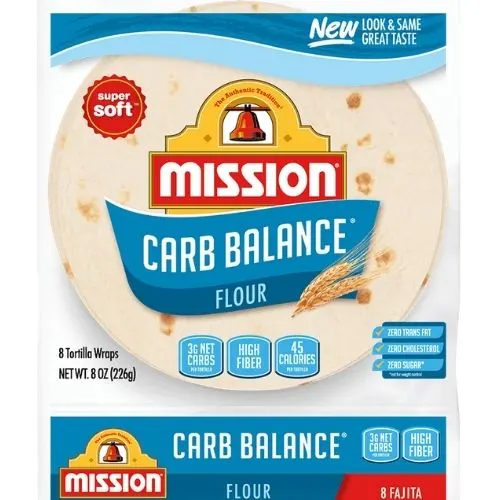 With just 3 net carbs, these low carb tortillas can be used for a variety of food and low carb recipe options.
La Banderita Low Carb Tortillas
La Banderita Carb Counters tortillas are the best keto tortillas for your low carb diet.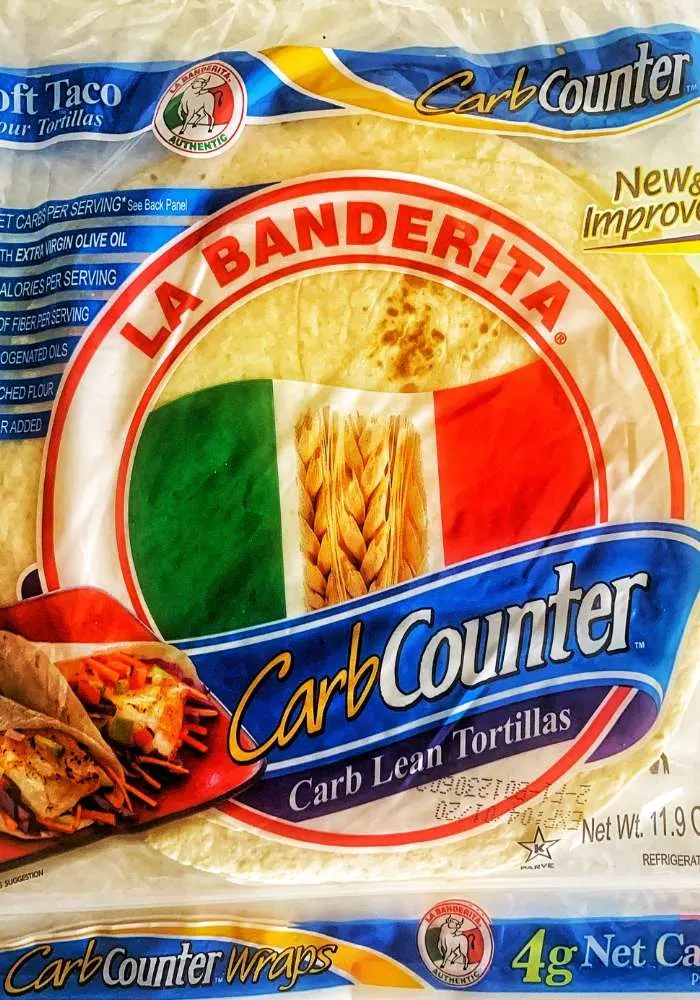 We love La Banderita Carb Counter tortillas! This delicious keto tortilla option is not only delicious and tastes just like the flour tortillas that you would get in a Mexican food restaurant, its low in carbs!
Zero Carb Tortillas
No carb tortillas may sounds like a dream, but here La Banderita is making our dreams come true! La Banderita Carb Counter street taco tortillas have ZERO carbs?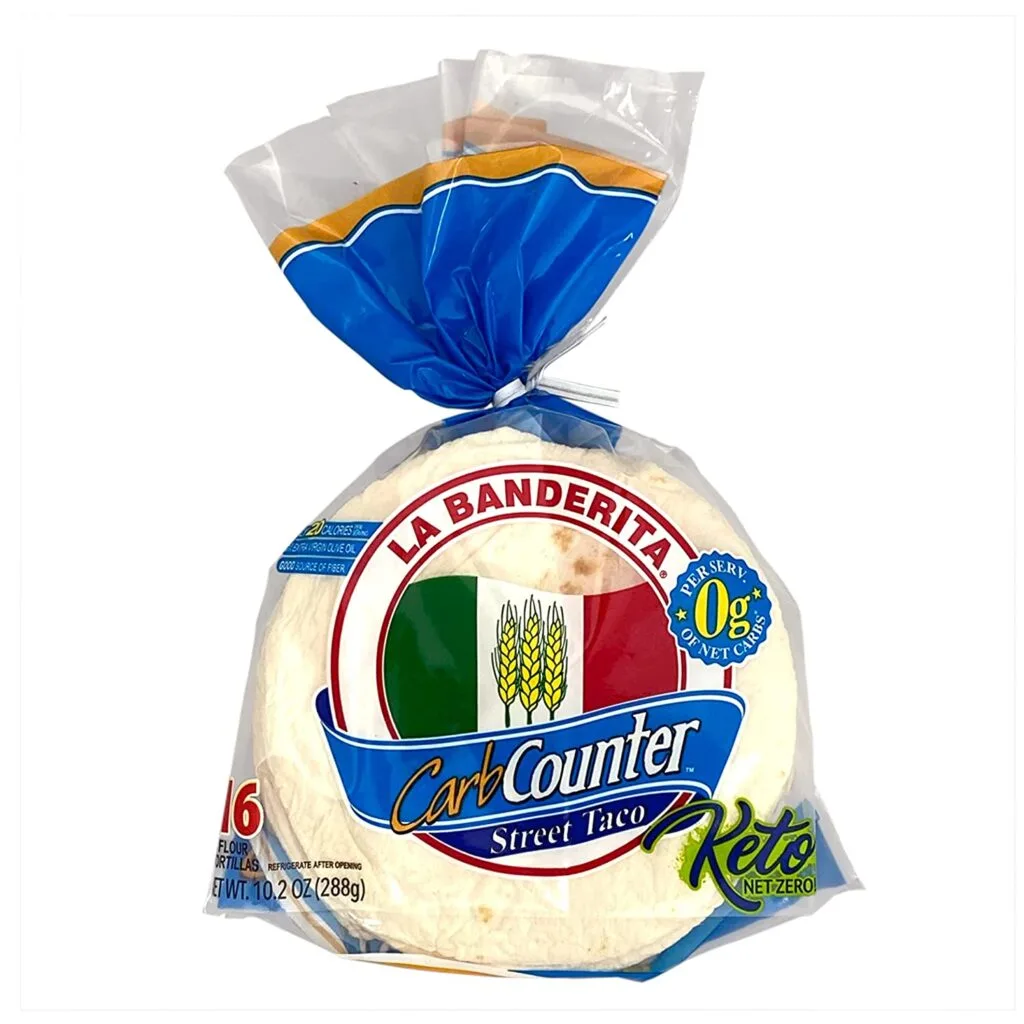 Yes, zero carb tortillas and only 20 calories. Learn where you can buy them.

Carb Counter Tortillas
Scouring the Walmart Grocery app, where I do grocery pick-up – I found the La Banderita low carb tortillas so thought I would give them a try because these were white flour tortillas, not wheat. But I was not optimistic.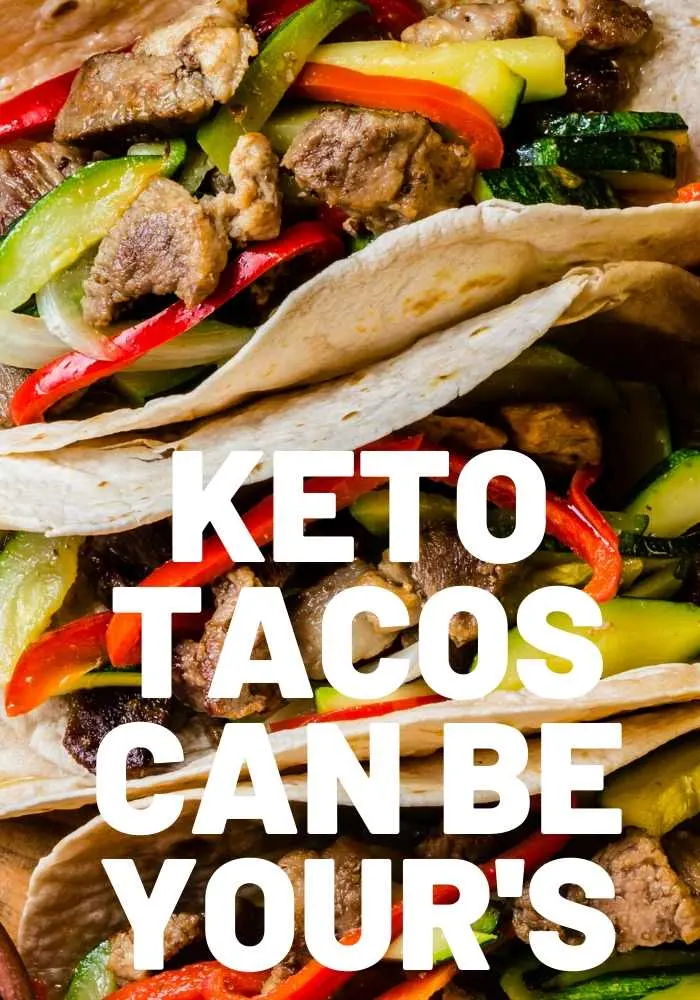 The La Banderita Carb Counter Tortillas taste just like a traditional flour tortilla! GAME CHANGER.
La Banderita Carb Counter Nutrition Facts
Let's look at the nutrition facts for La Banderita Keto Tortillas.
Net Carbs in Tortilla
The big question is how many net carbs in tortilla – you say these are keto and low carb friendly, but give me the nutrition numbers!
4 NET CARBS!
Learn how to calculate net carbs.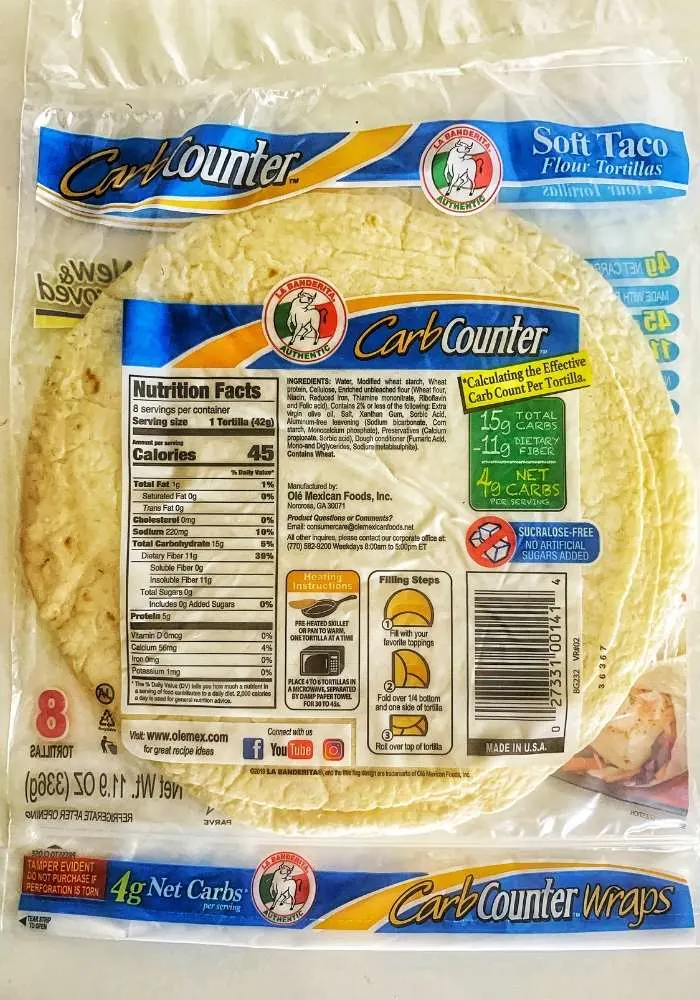 La Banderita Carb Counter tortillas nutrition: these have only 45 calories, 1 gram of fat, 15 grams of total carbohydrates,11 grams of dietary fiber and 5 grams of protein.
These are made by Ole Mexican Foods.
Best Walmart Low Carb Tortillas
To help your grocery shopping, here is a list of Walmart low carb tortillas that you will be able to find at your favorite big box store: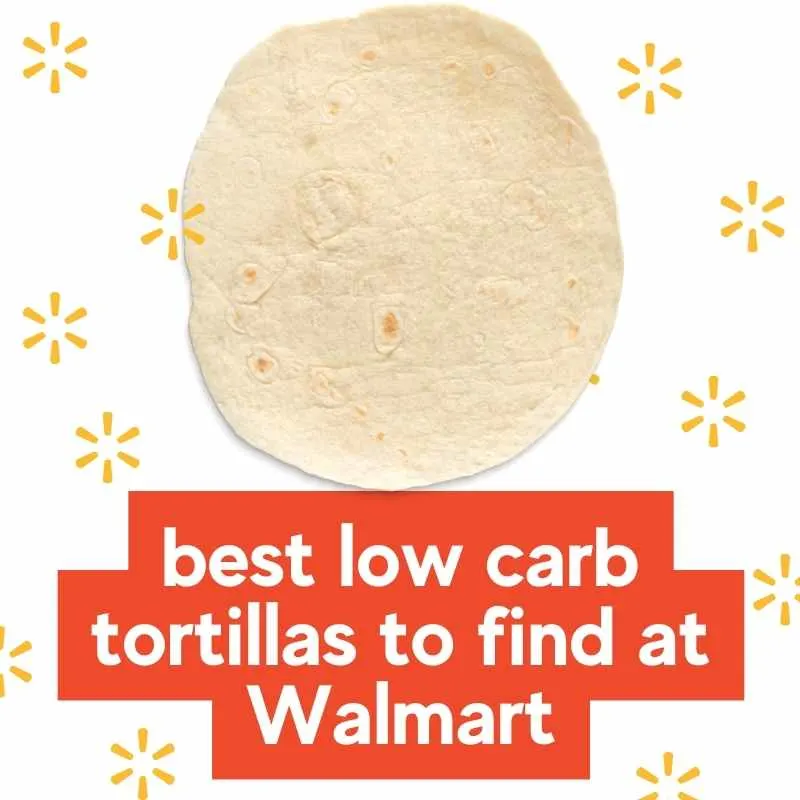 Here are the Walmart Store Bought Keto Tortillas that they carry:
Mission Carb Balance Flour Tortillas
La Banderita Carb Counter Tortillas – flour and whole wheat
Walmart Low Carb Tortillas – Great Value Brand – 6 Net Carbs
Great Value Tortillas are the store brand, Walmart low carb tortillas. Here are the Great Value low carb tortilla nutrition facts: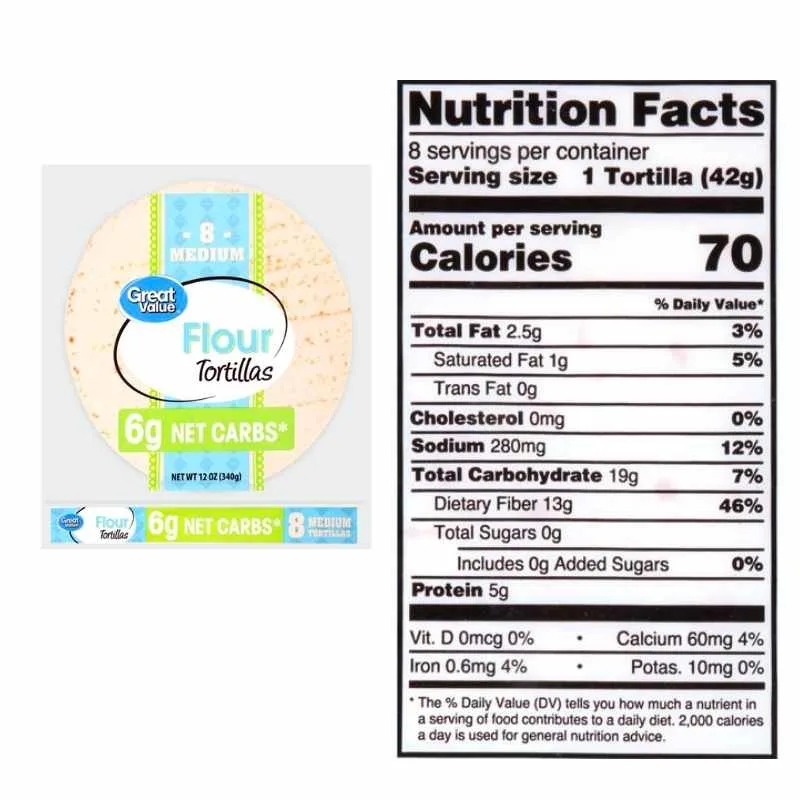 6 Net carbs in Walmart low carb tortilla.
The Walmart low carb tortillas are found in the bakery department, on the Hispanic food aisle or our location now has a shelf in the deli section as well.
Low Carb Tortilla Meal Ideas
Here is the thing – there are so many things you can make with low carb tortillas! I keep either brand, Mission or La Banderita keto tortillas in my pantry at all times as it is a staple in making sure I have something easy to make.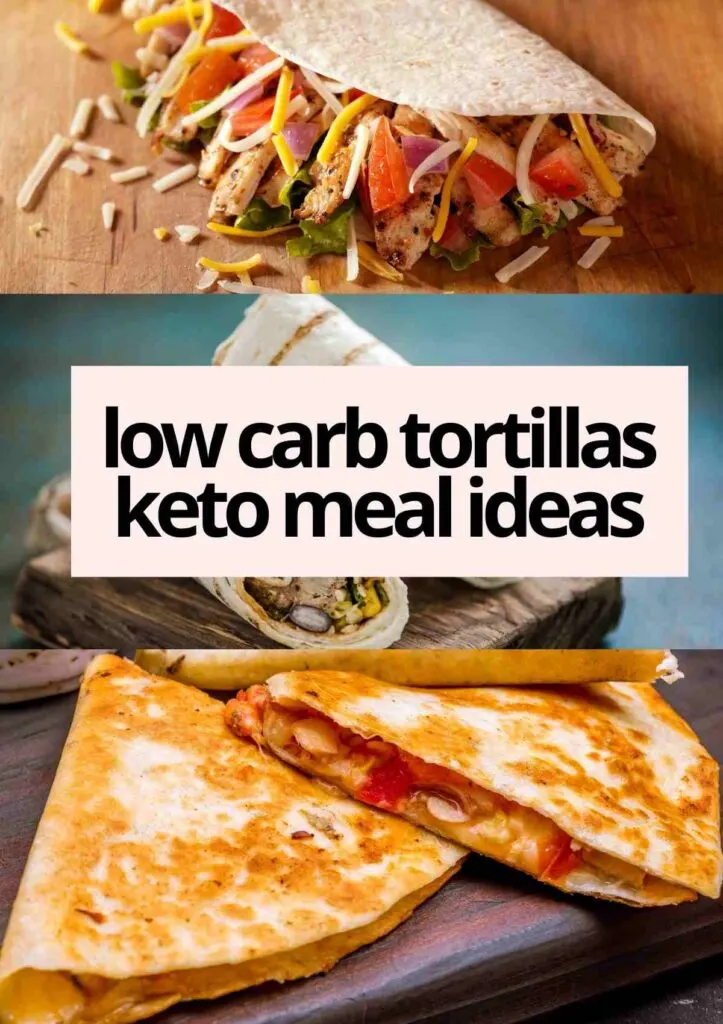 Here are a few keto meal ideas to make when using a low carb tortilla:
Keto Tacos – – chicken, beef, fajitas, cheese, sour cream, avocado – use your imagination!
Use our keto spicy mexican chicken recipe for a delicious option!
Keto Breakfast Quesadillas – we love this for breakfast!
Low Carb Burrito – same as above!
Low Carb Quesadillas – try our keto cheese sauce
Keto Sandwich Wrap – use tortilla as a blanket for your favorite lunch meat
Low Carb Pizza using tortillas as the pizza crust
Keto Tortilla Chips – air fry strips of the keto tortillas for low carb tortilla chips
Taquitos – wrap with cream cheese and chicken and air fry
Common Questions About Keto Friendly Tortillas
We are answering questions about low carb tortillas for the keto diet.
Are corn tortillas low carb?
No, corn is high in carbohydrates. Sorry, no chance of low carb corn tortillas.
What other tortilla options are there to buy that are keto friendly?
Another brand of keto tortillas is Mission low carb tortillas. These are typically listed as Mission Carb Balance tortillas. I cannot find these at the store as often as I can find La Banderita tortillas.
Are low carb tortillas ok on the keto diet?
Well, this question can sway – it all depends on the version of the keto diet or low carb diet that you do.
Here, we do Keto Dirty. Keto Dirty is a relaxed keto for busy people. Some like to call this dirty keto.
How do you cook these keto tortillas?
I either microwave for 30 seconds, or will heat in a pan on the stove for a few seconds on each site.
These tortillas heat like normal tortillas.
How much are la banderita low carb tortiillas?
The price tends to range from $3 – $5. There are 8 tortillas in each package.
Get ready for a life change with these delicious low carb tortillas! Let us know what you end up making with these. We will be sharing our quick on the go keto recipes made with these soon!
Something to note: we have heard a lot about the low carb la tortilla factory tortillas, unfortunately it doesn't look like these keto tortillas are readily available. If we are able to find them, we will make sure to include a review.
Of course, our favorite part about these are that they are store bought keto tortillas. No complicated recipes, just put them in your grocery basket and stuff it in your mouth (with the addition of fillings, if you want!)
Enjoy!
Follow Keto Dirty on Social – Facebook / Keto TikTok / Pinterest / Instagram
Keto Dirty is reader supported. When you buy through links on our website, we may earn an affiliate commission.