Looking for a delicious keto cheese sauce recipe that is easy to make and has minimal carbs? We got you!
There are somethings in life that are just really hard to live without. Take away my bread, that's fine. But cheese, even think about it. We are showing you one of our favorite ways to top veggies and meat that is low carb and amplifies your meal!
Low Carb Cheese Sauce
I've actually learned that when I am on a healthy cycle with minimal refined carbohydrates my body doesn't crave bread. But you know what my body does crave? CHEESE.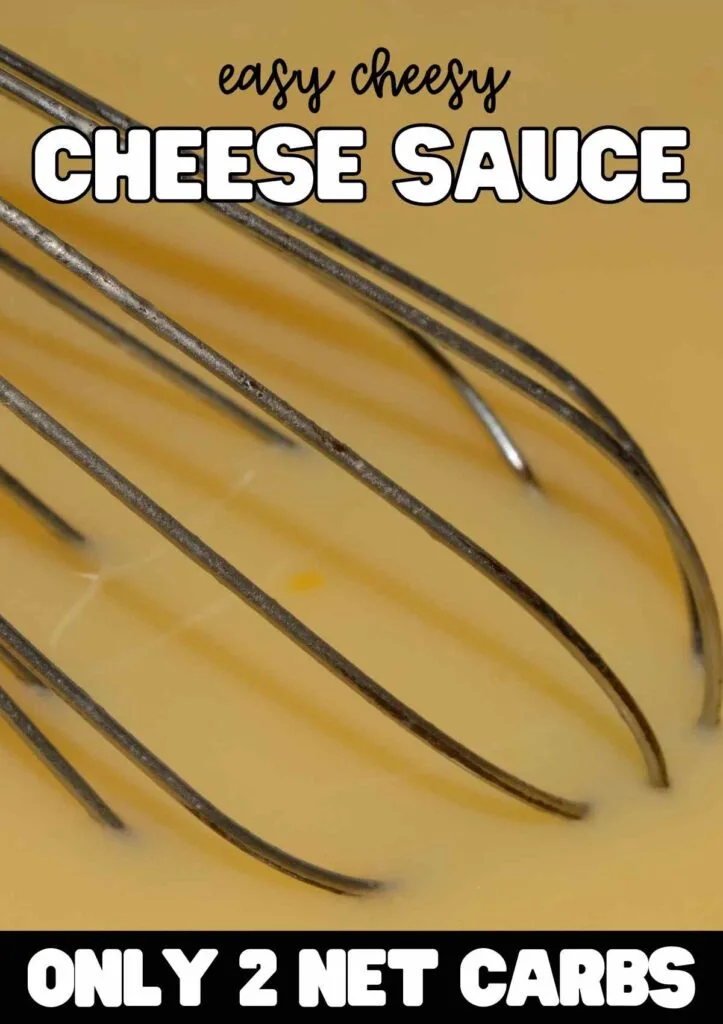 How to Make Keto Cheese Sauce
If you are a no dairy keto dieter, than this post is not for you. But if you love you some cheese, then you will love this easy keto cheese sauce! With only 2 net carbs, you can put this on just about anything.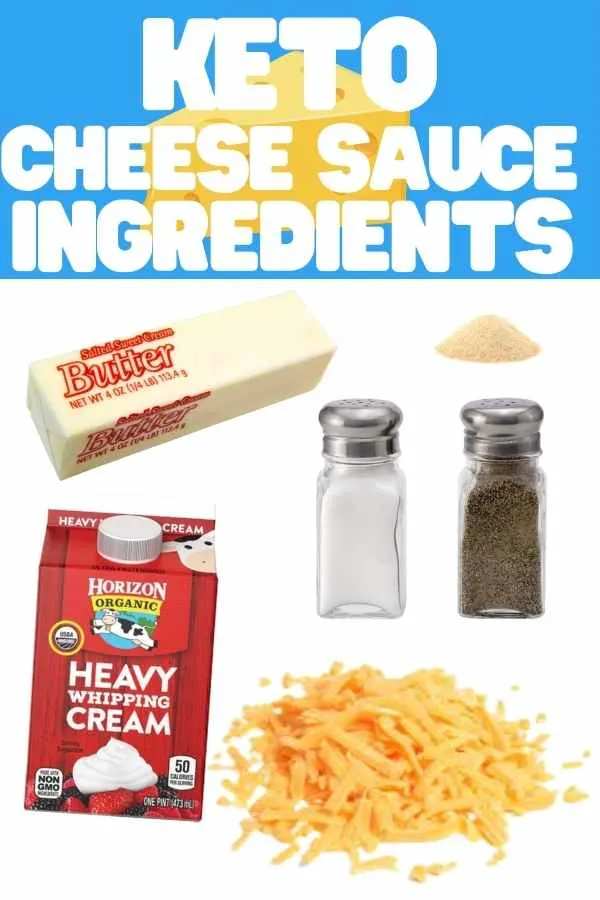 Ingredients
Here are the keto cheese sauce ingredients:
Butter
Heavy Cream
Shredded Cheddar Cheese
Salt
Pepper
Tarragon (optional)
Garlic Powder (optional)
Directions
Did I mention how simple this is to make? This easy keto cheese sauce can be made in under 5 minutes and has only 2 net carbs.
Now that I've sold you on it, let's make this low carb cheese sauce recipe happen.
First we are going to melt the butter and slowly add in the heavy whipping cream. Whisk the butter and cream to a hot gooey buttery sauce over medium heat.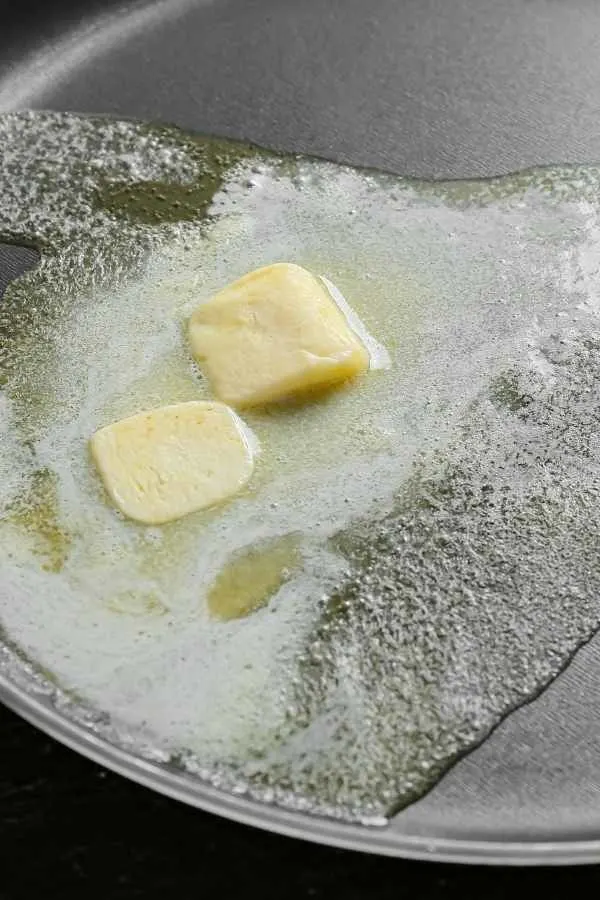 The fat of the butter and milk need to completely emulsify before you can move on, so if its looking a little separated, keep whisking!
Next, if you are adding in tarragon or garlic powder, add those spices into the low carb butter cream sauce now.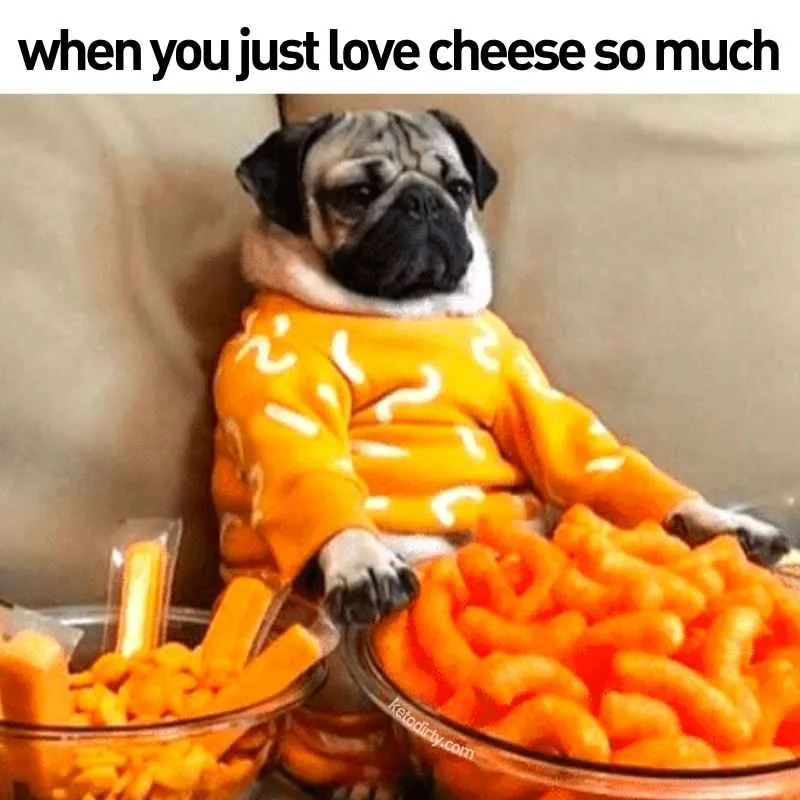 Don't miss our cheese memes!
It's cheese time! Slowly add in the shredded cheddar cheese. You will want to continually stir the cheese until you have a smooth, creamy cheese sauce.
Last you will want the sauce to cool. Move your keto cheese sauce from your sauce pan into a bowl and let sit for a few minutes. This process shouldn't take more than 5 minutes. It should still be warm but won't be scorching hot!
How to Make This Your Favorite Low Carb Cheese Sauce
While this is our favorite recipe for keto cheese sauce, we want this to be yours too. Like all things, not everyone is the same.
Our tastebuds are different from your tastebuds. But there is something you can do to make this your favorite. EXPERIMENT.
Keto Cheese Sauce Ideas
This is an awesome base cheese recipe. You may even be able to convert some of those non keto dieters with this! Use it as a base and try these ideas for making this your own.
Here are some ideas for adding to your cheese sauce to make this your favorite:
Experiment with different cheese. See below, we talk about different ideas for trying a variety of cheese types to make unique flavors.
Sauce it up! Do you want a spicy keto cheese sauce? Try adding in Franks Red Hot Sauce.
Make it a little healthier by reducing the amount of butter. Again, play around to see what works best for your new favorite sauce.
Use your spices! Open up that spice cabinet and pull out your favorite spices. Like garlic, add more garlic! Want a cajun cuisine, add in some creole seasoning. Making a dish with BBQ, add in some smoke flavor.
Make a queso by adding in a few jalapeños, onions and tomatoes.
Just remember to add in any carbs that to your carb count.
Here are 5 easy cheese sauce ideas showing you how to eat this various ways when making keto meals!
How Do I Reheat Keto Cheese Sauce?
This low carb cheese sauce is so good, you won't want to let any leftovers go to waste. To reheat the keto cheese sauce, reheat on low on our stovetop in a sauce pan. Whisk in a few tablespoons of heavy whipping cream.
Can I Use a Different Cheese?
Yes, while we typically use a shredded cheddar cheese, you can use a different cheese. Just know that various cheese melt differently.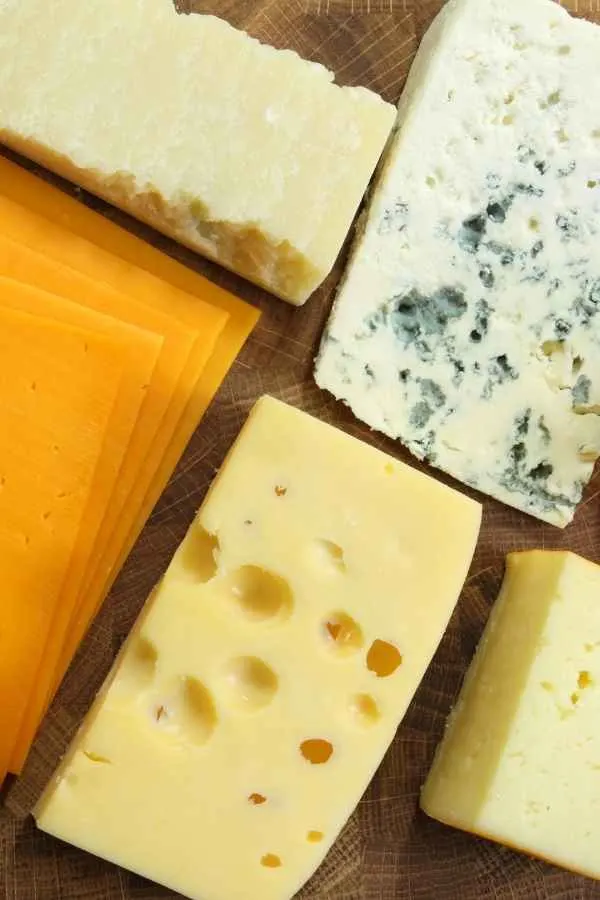 Experiment and try different cheese and even mixing cheese types. What about a parmesan cheese mixed with a mozzarella cheese for your next keto Italian meal. Or try a white american cheese for a different flavor then the cheddar. A cheesy options are endless!
How Long Can I Store the Cheese Sauce?
The keto cheese sauce can be stored for up to 1 week in a sealed, airtight container. See our recommendations above for reheating the sauce.
How Can I Avoid Cheese Clumping?
If you are experimenting with our keto cheese sauce recipe (which we encourage you to do! We want you to make this your own way so that it will be your favorite like it is ours!) – maybe you are experiencing cheese clumping. With certain cheese, cheese clumping happens.
What Do I Eat It With?
The ideas are endless as to what you can use this cheese sauce for. Jazz up any meat or vegetable to make a yummy cheesy keto meal. Check out this list of keto vegetables.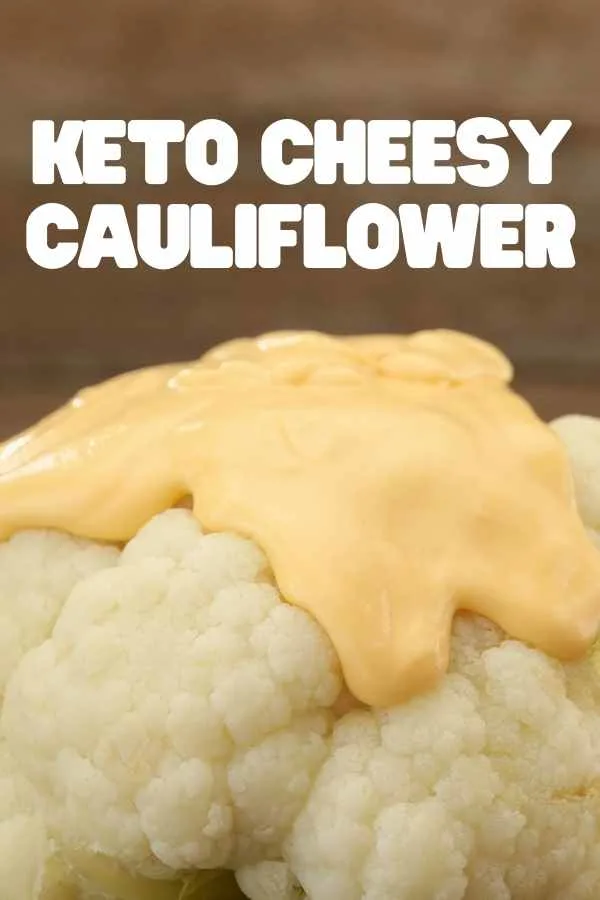 Here are a few more idea for how to use our keto cheese sauce:
One way to remedy cheese clumping when making a cheese sauce is to add xantham gum. Try adding in a small amount, around 1/8 teaspoon to reduce cheese clumps.
How Many Carbs in Cheese Sauce?
This keto cheese sauce only has 2 net carbs and yields 1 cup. Do note, that depending on the specific ingredients that you use – carbs will vary. We recommend reading labels and calculating the nutritional data based on the specific ingredients you use for this dish.
Learn how to calculate net carbs.
Happy Keto Cooking!
We hope that you enjoy making this keto cheese sauce recipe. It's one of our favorite things to make and hopefully will become one of your faves as well. Enjoy learning about cheese? Read about the history of cheese for information on how this cheesy food was created!
Follow Keto Dirty on Social – Facebook / Keto TikTok / Pinterest / Instagram
Keto Dirty is reader supported. When you buy through links on our website, we may earn an affiliate commission.
Easy Keto Cheese Sauce is part of the Keto Dirty recipe collection