Our Wendy's Keto Frosty Chocolate Milk Shake Recipe is a Hit! Find Out Why!
I know, I had you at chocolate KETO shake, right? "BUT it's KETO, we aren't suppose to eat anything good!" LIES! If you have been on the lookout for a good KETO shake, you have come to the right place. Happy to share my newest low carb addiction.
Best Keto Chocolate Milk Shake EVER
This is my absolute favorite KETO recipe. When I say I make this at least twice a week, what I mean is I make this KETO chocolate shake recipe at least 4 times a week.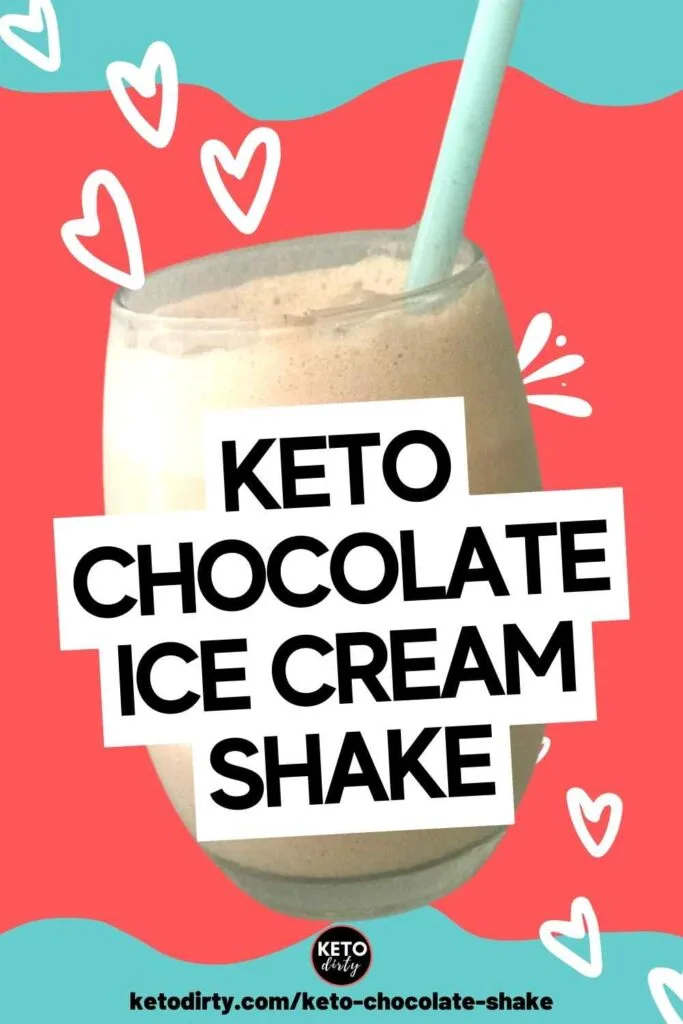 If you have a sweet tooth or are craving something sweet, feel like cheating on KETO but don't want to cheat. Don't worry – this yummy chocolate KETO shake is just the recipe you are looking for.
Like a Wendy's Frosty but Without the Carbs!
We have even more good news. This KETO shake, you guys – it tastes just like a Frosty. Yes, the chocolate Frosty from Wendy's? This could be a Frosty copycat recipe, it's seriously that good.
KETO Chocolate Ice Cream Shake Recipe
Alright, let's get to it. Here is what you need for your new favorite KETO shake. This recipe will make enough for 1 shake. If you have more KETOers in your house – multiple appropriately. Just warning you in advance, this will be your new go-to KETO dessert.
How Many Carbs in Frosty
Per Carb Manager, using our identical ingredients – you are looking at only at 2.5 net carbs in frosty – that's what it's made our way.
Carbs in Wendy's Frosty
So Wendy's Frosty is a whole other story. The carbs in Wendy's Frosty – 58 carbohydrates for a small chocolate Frosty from Wendy's! Save your carbs and make our delicious Keto Frosty!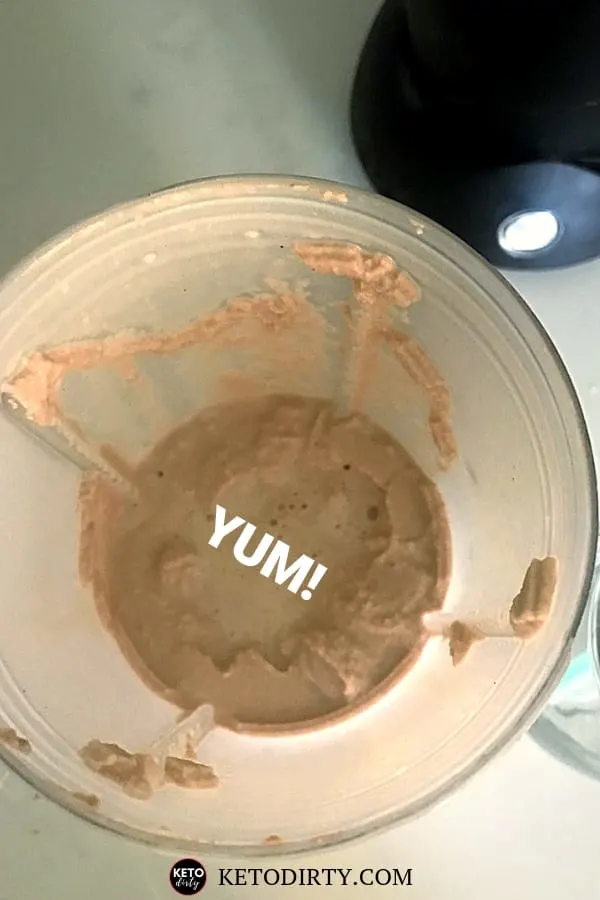 Best Sugar-Free Vanilla Syrup
I know some of you guys don't like sugar-free ingredients.

And some of you get knocked out of ketosis with certain sweeteners. If you can handle Splenda – the Torani sugar-free vanilla syrup is legit.
NutriBullet Balance
We use the Nutribullet Balance blender. It came with 2 cups, and use this almost daily.
It's nowhere near as big as a blender and it simple to use.
Bacon Shake
Bacon shake anyone? It's KETO-friendly. Okay, so maybe this isn't a full on bacon shake – i'll save that recipe for later.
In all seriouslness, one of my favorite things to eat with this chocolate KETO shake is bacon. Yep! Just add BACON! I feel like I need a shirt that says "You know you are KETO when…"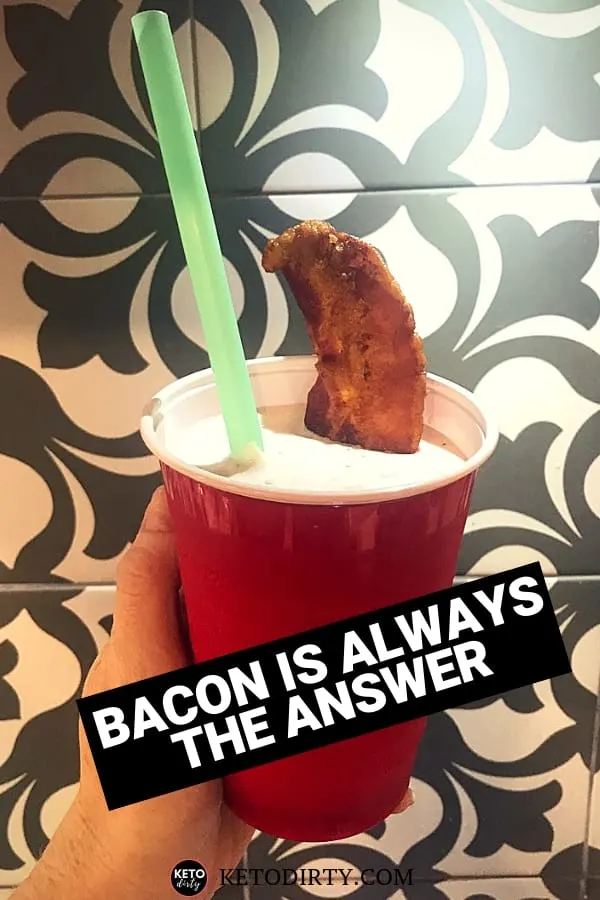 You guys, that's how far down the KETO hole I have gone. I am eating bacon with my chocolate shake. Salt and sweet. If this is wrong, I don't want to be right! I'll be working on that KETO bacon shake recipe…
Haters Back Off
Alright, haters back off. If you are super duper uber KETO, like so much you can't do sugar-free – this isn't for you. This low carb recipe is for those of us who are trying REALLY REALLY hard to do KETO the best we can, but know that there are somethings we have to eat in order to maintain that KETO lifestyle. (aka, me.)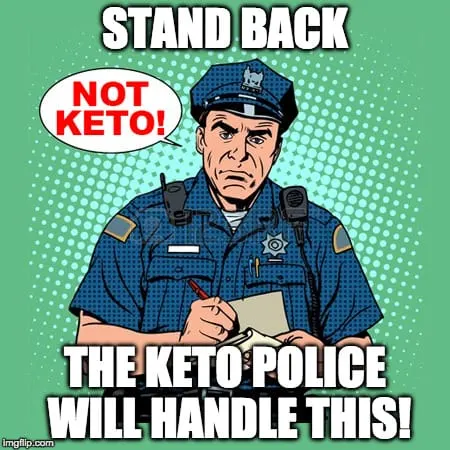 It is adaptable. If you do stevia but not the sugar-free creamer, PIVOT! Don't use the creamer, you will be fine. We won't judge you too badly.
Tell Us What You Think
We LOVE our KETO chocolate shake, but do you? Are we drunk (no, we aren't drunk but you may think we are after that bacon comment)? Leave a comment if you try this. Or even better, take a photo and tag us on Instagram #KETODirty – we want to see your shake!
P.S. Every time I make this shake, I think of Taylor Swift's SHAKE IT OFF song. Now, I hope it gets stuck in your head too. You are welcome, again.
We hope you enjoyed this Keto dessert recipe for learning how to make a Keto Chocolate Ice Cream Shake!
Follow Keto Dirty on Social – Facebook / Keto TikTok / Pinterest / Instagram
Keto Dirty is reader supported. When you buy through links on our website, we may earn an affiliate commission.