Here is a quick recipe for our favorite cream cheese cucumber keto snack – so fret not, these are low carb and hopefully you will love this treat as much as I do!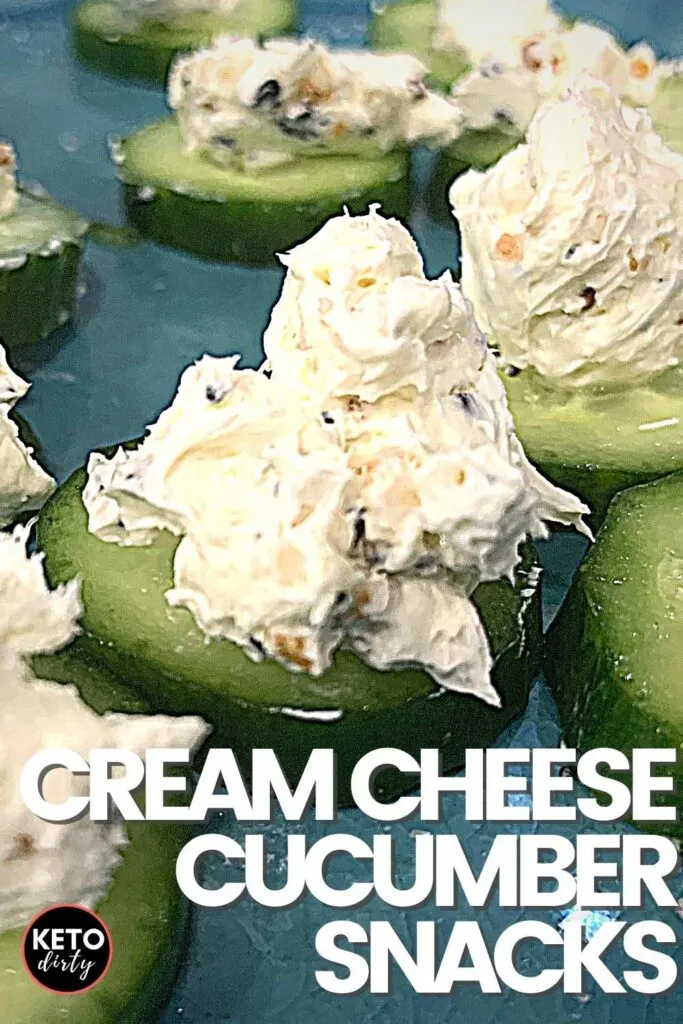 Just 4 Ingredients
Whenever the hunger monster starts to growl demanding food – I like to use this go to simple keto recipe.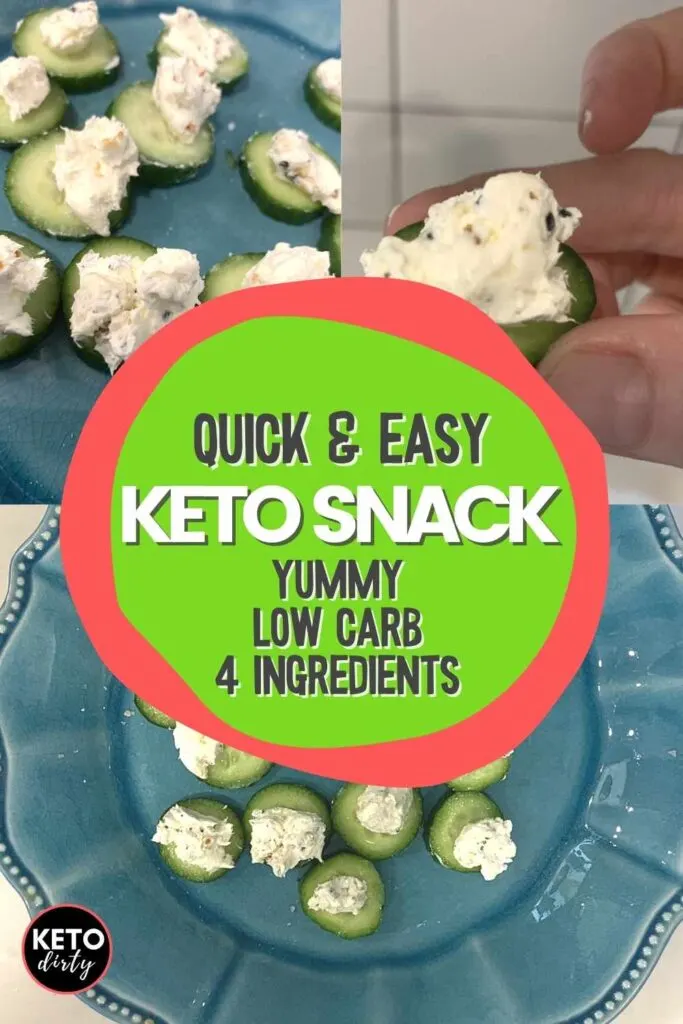 It features just 4 low carb ingredients that I typically have on hand and helps calm the hunger monster either for lunch, as a low carb side dish or when I just need a quick snack.
Easy Cucumber Keto Appetizer
Need a quick keto appetizer? Use these 4 ingredients and throw together this cream cheese cucumber keto recipe for a delicious cucumber appetizer.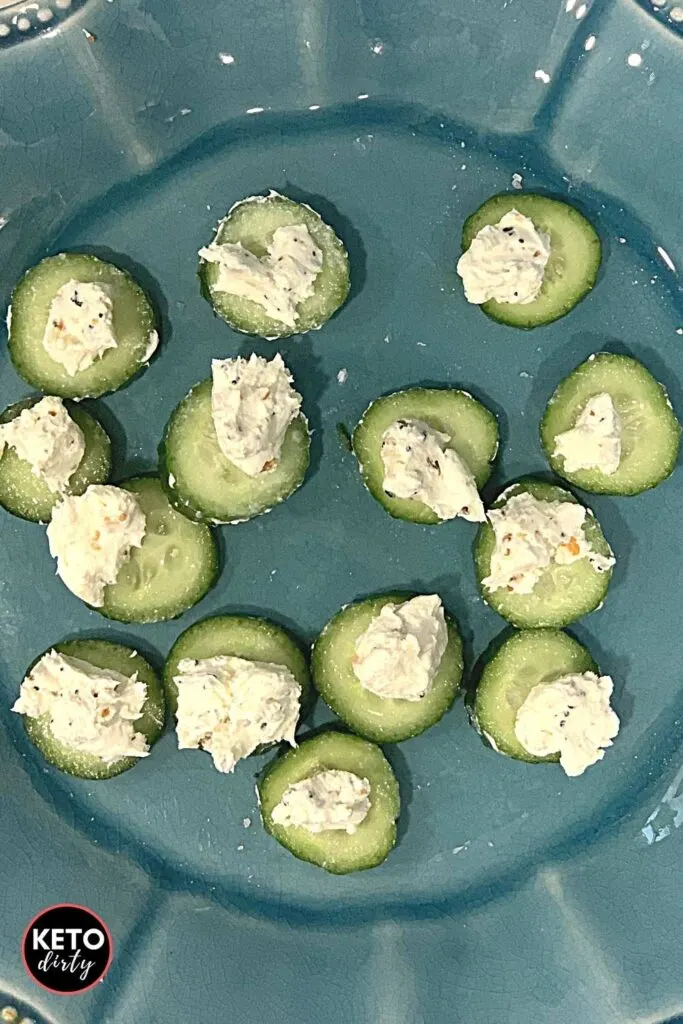 This dish is perfect when you need to bring an appetizer but want to stick on the low carb train – these are an awesome keto appetizer that can be made to look cute next to a veggie tray or on a table spread.
Low Carb and Under 5 Minutes to Make
Getting out the cream cheese cucumber keto snack ingredients, washing, cutting, mixing and spreading will take you under 5 minutes to make!
Make these ahead of time, leave in your fridge to have as an easy grab and go!
Cucumber Keto Friendly
Let's talk about cucumbers and keto. Are cucumbers keto friendly? Yes! The cucumber is great for low carb and keto diets.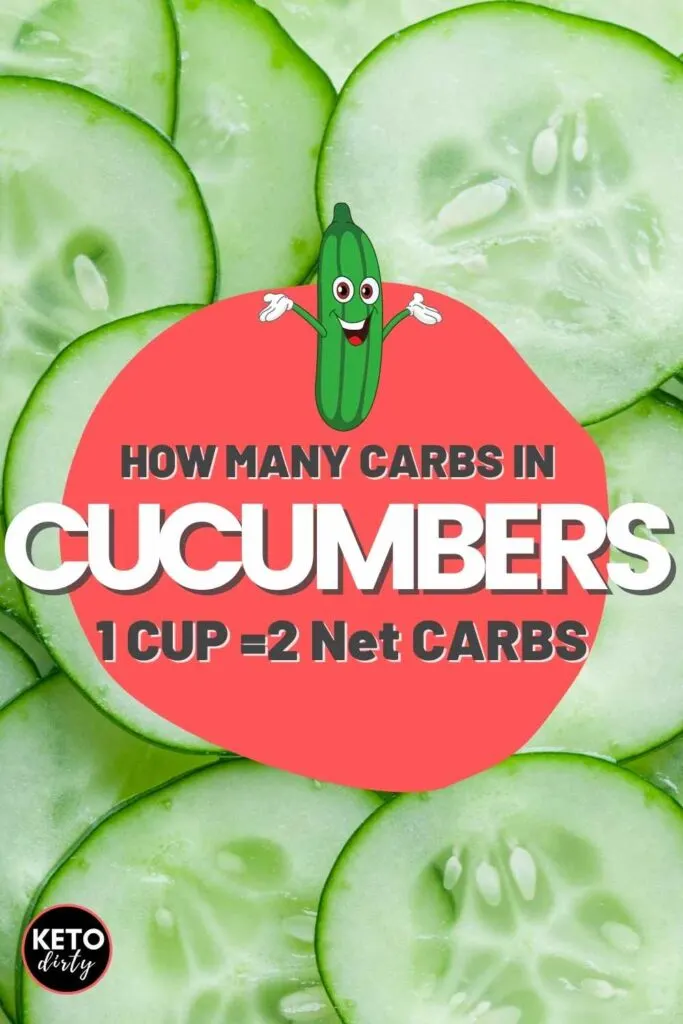 1 cup of cucumbers is 2 net carbs.
Add Cucumbers Keto Grocery List
Are cucumbers on your keto grocery list?
Cucumbers are delicious and easy go to while eating low carb. Add these to your low carb, keto grocery list – as well as the cream cheese and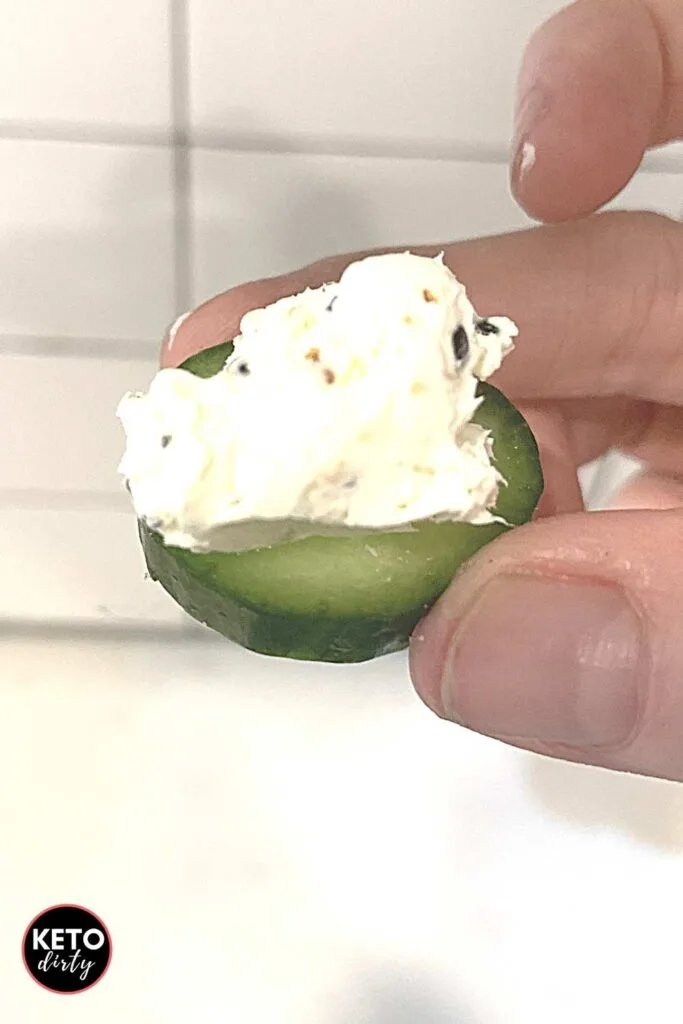 Everything but the Bagel seasoning to make this delicious low carb snack anytime!
Follow Keto Dirty on Social – Facebook / Keto TikTok / Pinterest / Instagram
Keto Dirty is reader supported. When you buy through links on our website, we may earn an affiliate commission.
For those who eat carbs, here is a yummy cucumber sandwich recipe.