Learn about Ozempic for weight loss. We are sharing how this semaglutide injection works, who should use it, FDA approval and more!
While our contributor Avery has been sharing about her Mounjaro weight loss journey, we know there are other options now in the market that work similar to Tirezepatide.
7 Things to Know About Ozempic for Weight Loss
We are kicking this series off with what you need to know about Semaglutide and Ozempic for weight loss.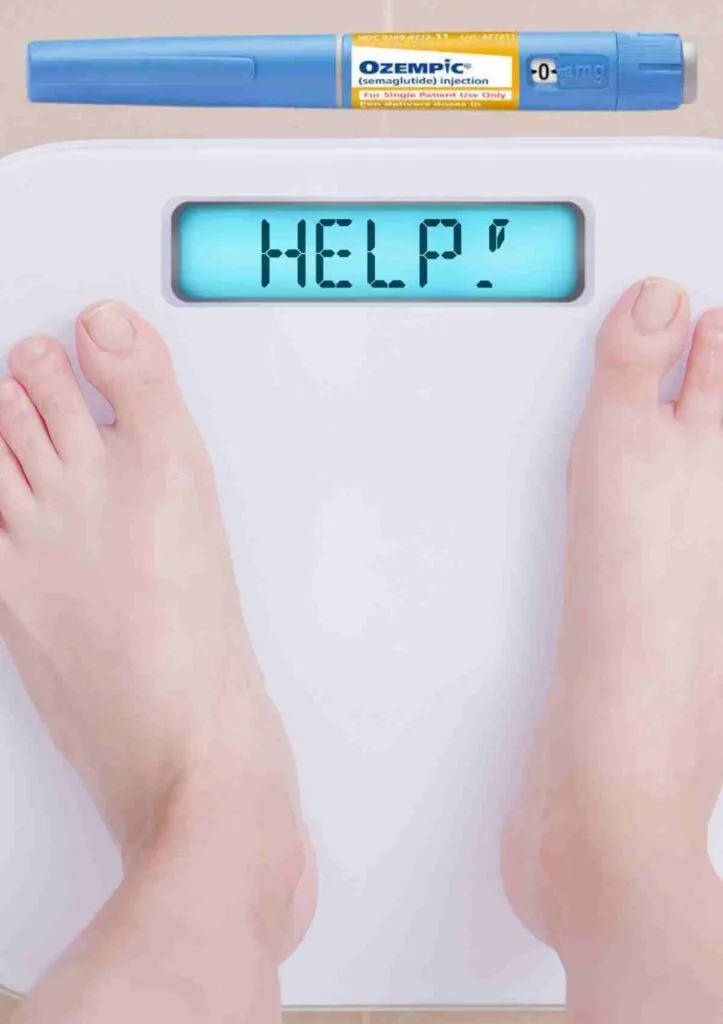 We are covering all the details to help keep you informed. We are diving into each of these topics, but here's a cliff notes version of what we will be discussing in regards to Ozempic for weight loss.
Ozempic is Semaglutide
What's a Semaglutides?
How does Semaglutides work?
Wegovy vs Ozempic
The Ozempic shortage.
Alternatives to Ozempic
Average weight loss on Semaglutide
Like with all things, talk to your medical professional in regards to your personal health journey and what is best for your body.
In 2017, FDA approval for Ozempic was granted for type 2 diabetes. One of the most common side effects from this was weight loss, which is typically a positive for those with type 2 diabetes and obese.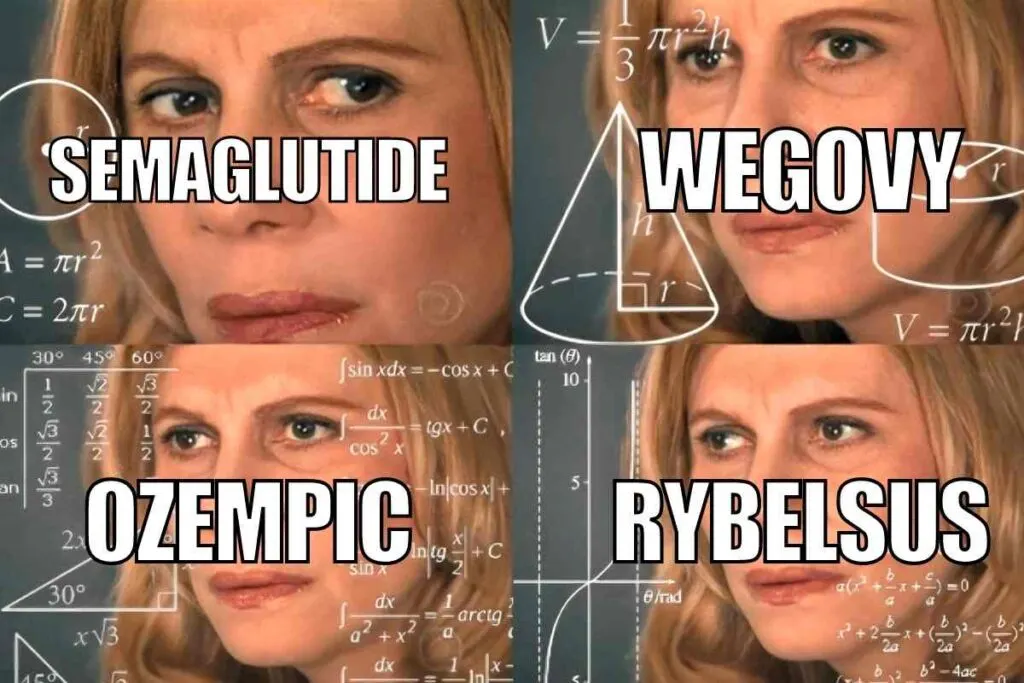 For the last few years, some doctors have been off label prescribing Ozempic to aid with weight loss. Now there is Wegovy by the same manufacture, Novo Nordisk.
We helping break down any confusion about the two, explain what's semaglutide, the Ozempic shortage, wegovy for weight loss, how it helps with obesity and more. Learn about the Wegovy coupon.
What is a Semaglutide?
Let's start with the basics. What is Semaglutide? Semaglutide is an anti-diabetic medication used for the treatment of type 2 diabetes and long-term weight management. Semaglutide is part of a class of meds called GLP-1 receptor agonists, or glucagon-like peptide-1 receptor agonists.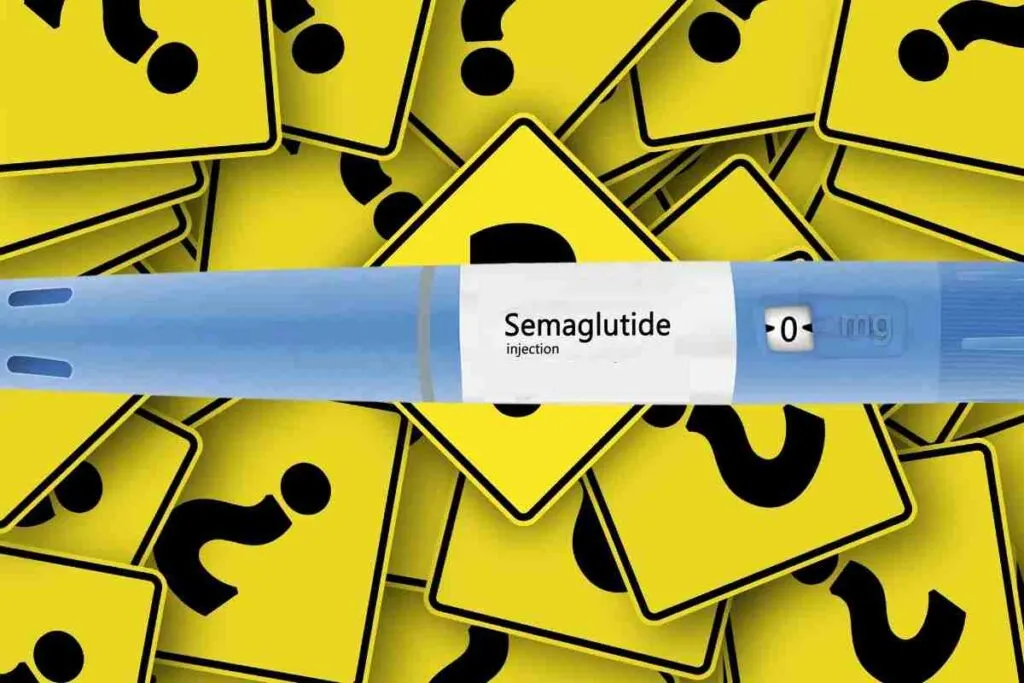 Ozempic is Semaglutide
Things can get very confusing when talking about Ozempic. You may hear the following and wonder how they are related?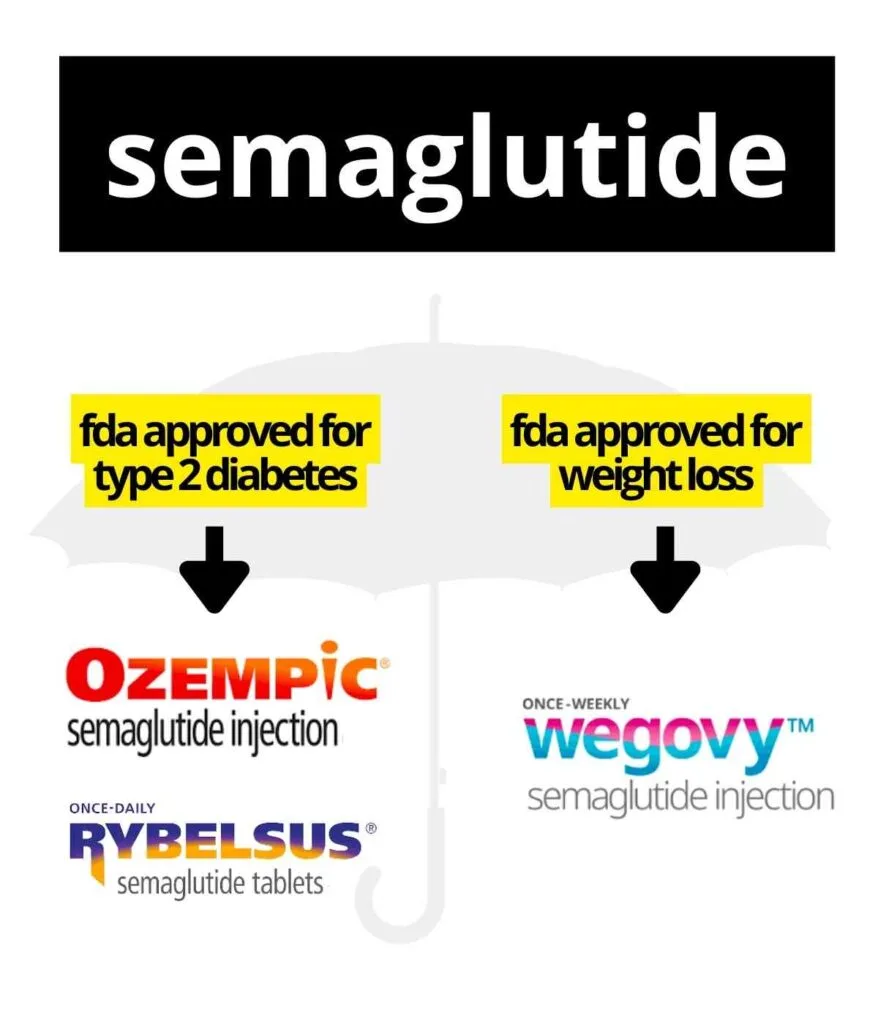 Ozempic, Wegovy, Rybelsus – these are all similar but have different purposes. The easiest way to explain this is that Ozempic is semaglutide, it's another name for it.
Let's dive into what is a semaglutide as this may help better explain the relationship and clear any confusion on the matter!
Type 2 Diabetes vs Obesity Treatment
There are currently three branded meds that are semaglutides from the Novo Nordisk manufacture.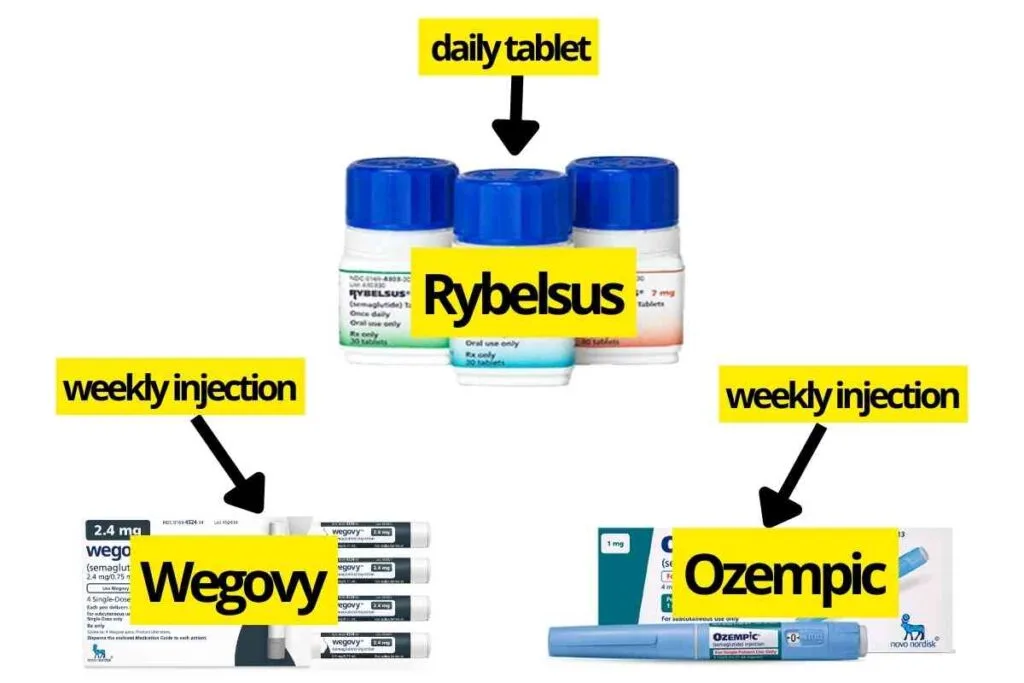 The easiest way to think about these is that each of these brands have a specific purpose and different dosage.
Ozempic and Rybelsus are the semaglutides for Type 2 diabetes.
Wegovy is the semaglutide for weight loss.
Ozempic and Wegovy are injectible semaglutides given as a weekly injection. Rybelsus is a once daily tablet, given in pill form. Each of the different brands of semaglutide are given in different dosages. So while technically the base is the same for each, the dosage varies.
How Semaglutide Works
Alright, now that we know that Ozempic is a brand of Semaglutide. Semaglutide is the generic name. So how does it work? Here is a simplistic summary of how Ozempic works.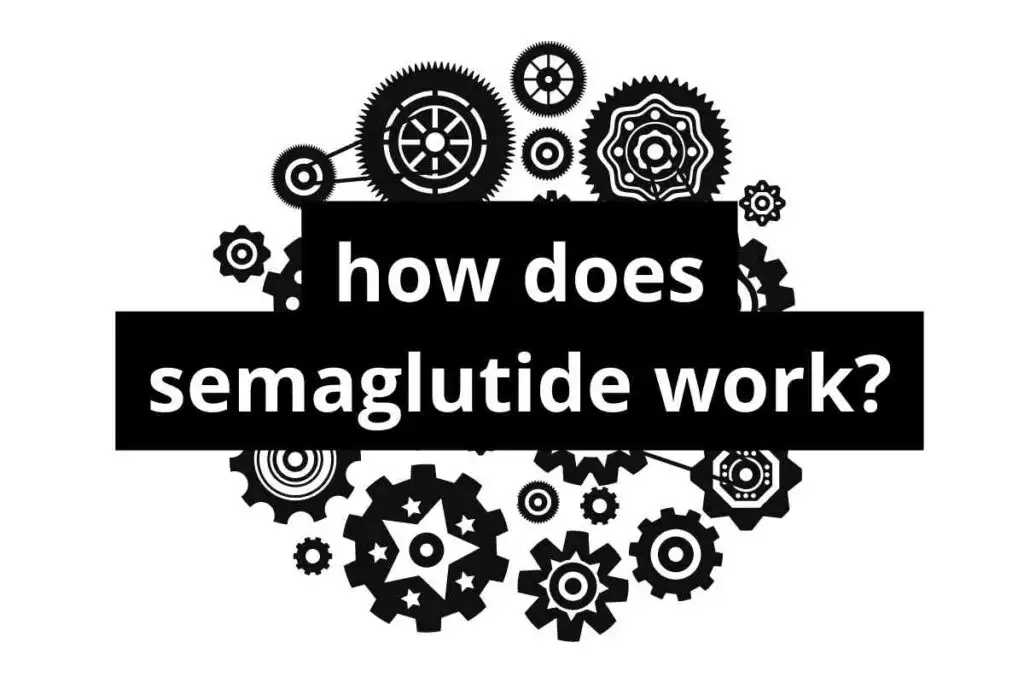 How semaglutide or Ozempic works is by helping the pancreas to release the right amount of insulin when blood sugar levels are high. Insulin helps move sugar from the blood into other body tissues where it is used for energy.
Semaglutide is part of a class of medications called GLP-1 receptor agonists, or glucagon-like peptide-1 receptor agonists. Ozempic increases insulin secretion, which is good for diabetes. But at higher doses, it acts on centers in the brain and suppresses appetite.
Read more at medlineplus.gov
Wegovy vs Ozempic
Alright, so maybe you are wondering why you keep hearing some people using Ozempic and others using Wegovy. Let's get to the bottom of the Wegovy vs Ozempic debate.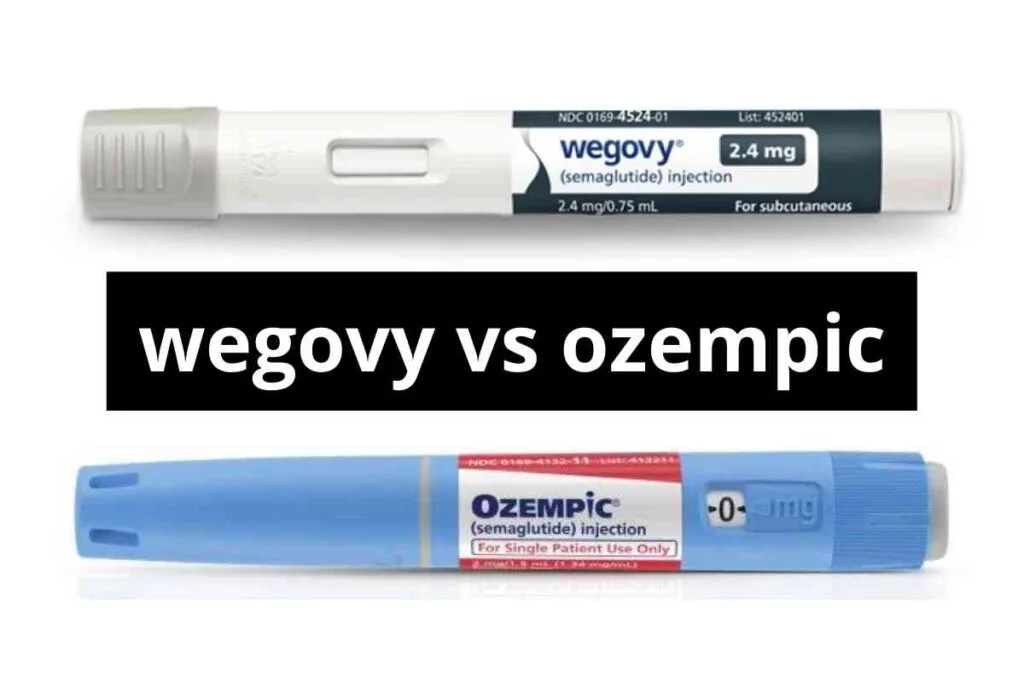 Both Wegovy and Ozempic have the same active ingredient and are both injectable. The difference is the dosage. Ozempic is FDA approved for type 2 diabetes. Wegovy is FDA approved for weight loss / obesity.
| Name | Class | Injectable? | Starting Dosage | Highest Dosage | Highest Dosage |
| --- | --- | --- | --- | --- | --- |
| Wegovy | GLP-1 | X | .25 mg a week | .25 mg a week | 2021 for obesity |
| Ozempic | GLP-1 | X | .25 mg a week | 1.0 mg a week | 2017 for type 2 diabetes |
wegovy vs ozempic comparison
In a simplistic terms, Wegovy would be given for weight loss. Ozempic would be given to aid diabetics. That said, some find better results with the higher dosage of Semaglutide (Ozempic) therefore sometimes a doctor may off label it for it's patient.
Semaglutide Doses
Wegovy comes in 5 different doses: 0.25 mg, 0.5 mg, 1 mg, 1.7 mg, and 2.4 mg.
Ozempic comes in 4 different doses: .25 mg, .5 mg, 1 mg and 2 mg.
Ozempic Shortage
Due to the popularity after it's weight loss FDA approval, and issues with the manufacturers, Novo Nordisk has stated that Wegovy shortage will last until the end of the year.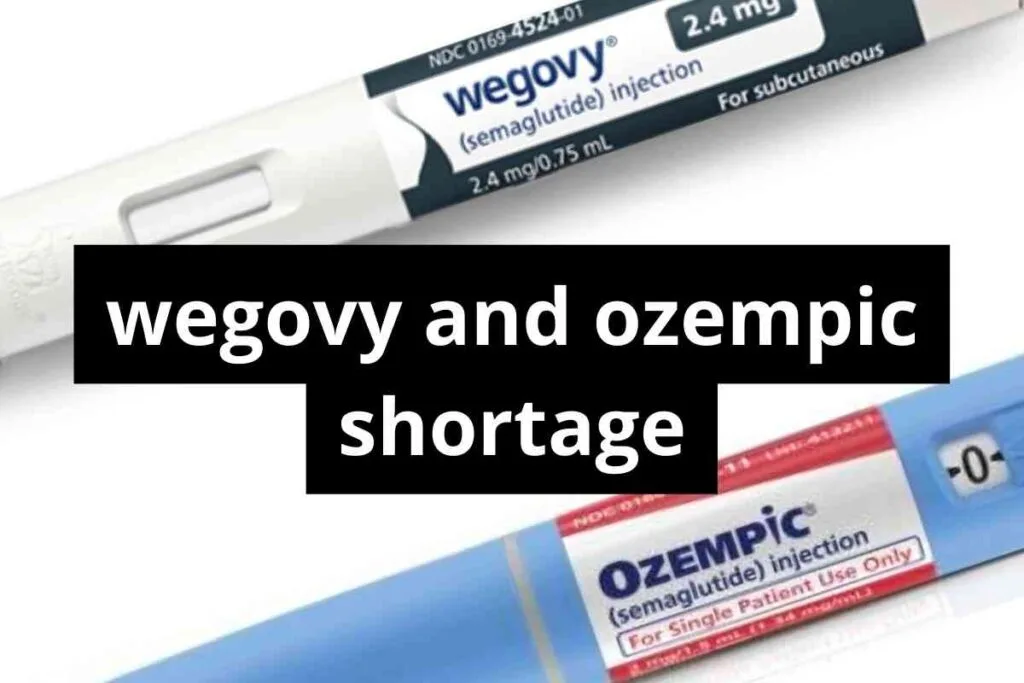 Due to that, and since it's the same active Semaglutide ingredient – Ozempic has been off label prescribed. Now with increasing demand for Ozempic from both the diabetic and weight loss community, there is now an Ozempic shortage as well.
Alternatives to Ozempic
While Wegovy is the approved Semaglutide, Ozempic for weight loss is often offered. That said, both options – Wegovy and Ozempic are experiencing shortages. What are your options? Talk to your doctor to determine if there is a compound pharmacy that might be able to help.
Mounjaro vs Ozempic
An option that we have written in depth about is Mounjaro. So what is the different between Mounjaro and Ozempic.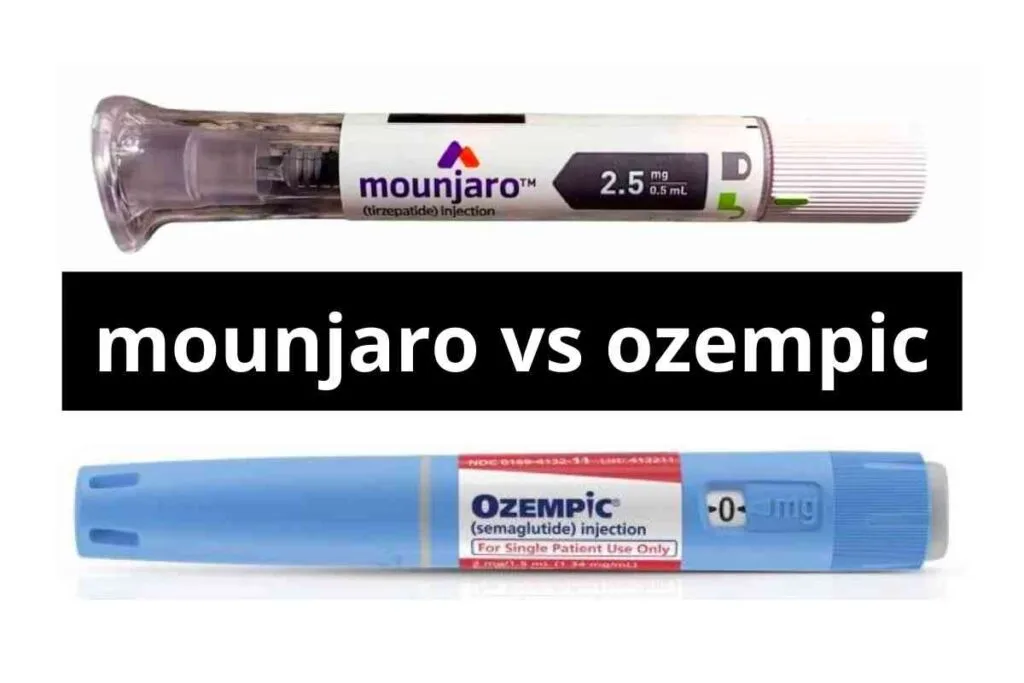 Rather than the Semaglutide active ingredient, Mounjaro's active substance is tirezepatide. It is a dual glucose-dependent insulinotropic polypeptide (GIP) and glucagon-like peptide 1 (GLP-1) receptor agonist.
Saxenda
Lastly, there is obesity FDA approval for Saxenda or liraglutide. In 2014, Saxenda received FDA approval for weight management. In 2020, the FDA approved for use in 12-17 year olds (with specific requiements.)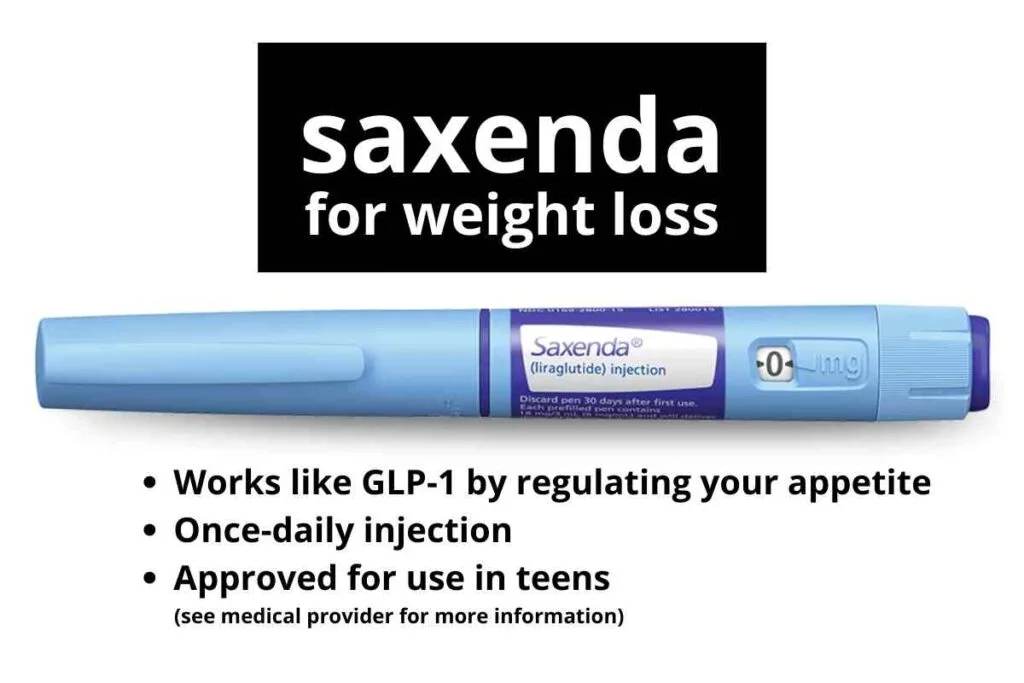 Saxenda is a once daily injection compared to Ozempic, Wegovy and Mounjaro that are once a week injections.
Average Weight Loss on Semaglutide
Based on the case studies from the New England Journal of Medicine, here is what was learned about Semaglutide weight loss.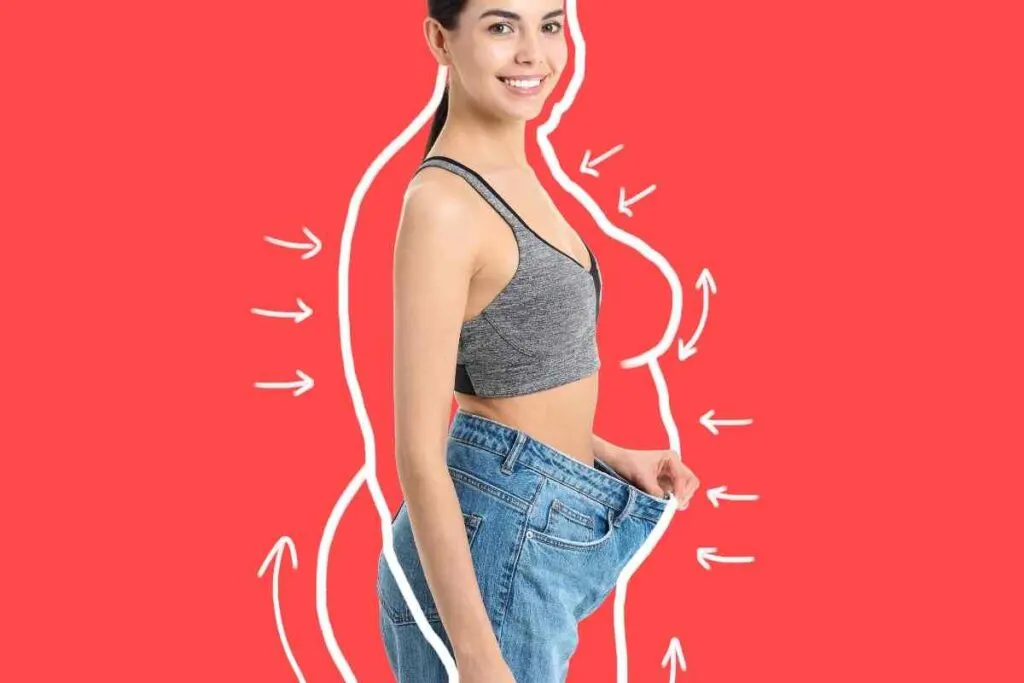 Here are key notes from the weight loss study.
Semaglutide study participants were more likely to lose 5% – 20% or more of baseline body weight at week 68 than those who received placebo.
Semaglutide was associated with greater reductions from baseline than placebo in waist circumference.
In this trial, obese and overweight )with one or more weight-related coexisting conditions adults with obesity) that did not have diabetes had a mean weight loss of 14.9% from baseline with semaglutide as an adjunct to lifestyle intervention.
Ozempic Coupon
If you have a type 2 diabetes diagnosis and private or commercial insurance, the Ozempic savings card (also known as the Ozempic coupon) can help you save on your script.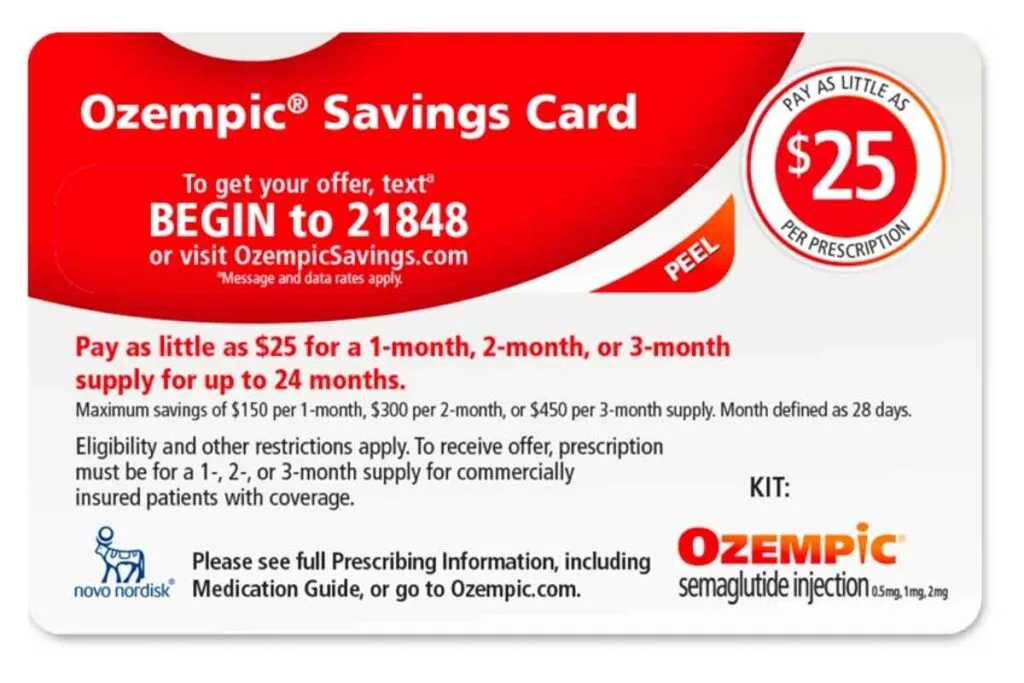 To get an Ozempic savings card, text BEGIN to 21848. You will receive a text reply with more information about receiving a coupon for Ozempic to help with cost savings.
The Ozempic coupon aids in reducing the cost. You may only have to pay $25 for a 1-3 month supply. The savings card is valid for up to 24 months.
Disclosure for Ozempic Savings Card
Exclusions for the Ozempic savings card include: Patient is not eligible if he/she is enrolled in any federal or state health care program with prescription drug coverage, such as Medicaid, Medicare, Medigap, VA, DOD, TRICARE, or any similar federal or state health care program (each a Government Program), or where prohibited by law.
Patient must be enrolled in a commercial insurance plan. The brand and the prescription being filled must be covered by the patient's commercial insurance plan. Offer excludes full cash-paying patients. Read full disclosure for the Ozempic coupon.
Treating Obesity as a Disease
There is much to learn as modern medicine continues to treat obesity as a disease. We are answering common questions about Ozempic for weight loss, Semaglutide and more.
What are common Ozempic side effects?
The most common reported Ozempic side effects are nausea, diarrhea, stomach/abdominal pain, vomiting and constipation. These are very similar to Mounjaro side effects.
What is the average Ozempic cost?
Per GoodRX, the average cost is around $950 a month for cash-pay.
Is there a semaglutide oral option?
Yes, Rybelsus is a semaglutide oral option that is taken daily for type 2 diabetes.
What is the average Wegovy cost?
The average Wegovy cost is $1350 per month for cash-pay.
What are the Ozempic doses?
There are three Ozempic doses: 0.5mg, 1mg, or 2mg.
Is Ozempic used for PCOS?
Ozempic is often used for PCOS or Polycystic Ovarian Sydrome. It helps to improve blood sugar levels, as well as improve insulin sensitivity and promote weight loss.
How long with Ozempic shortage last?
Novo Nordisk, the makers of Ozempic predicts supply levels to improve in late 2022.
Ozempic for Weight Loss – 7 Interesting Semaglutide Facts