As of December 15, 2022 there is a Mounjaro Shortage. Here is your January 2023 update on Tirezepatide shortage and supply issues.
The ups and downs with getting your pharmacy to fill Mounjaro just became even more difficult. Let's talk about Mounjaro supply issues and what this means for getting your Tirezepatide filled.
Official Tirezepatide Shortage Announced
While there have been rumors swirling the last few weeks in regards to there being a Mounjaro shortage, the FDA just announced that in fact this is real but not of all doses. Here is what we have learned. This is an update to our December 2022 post.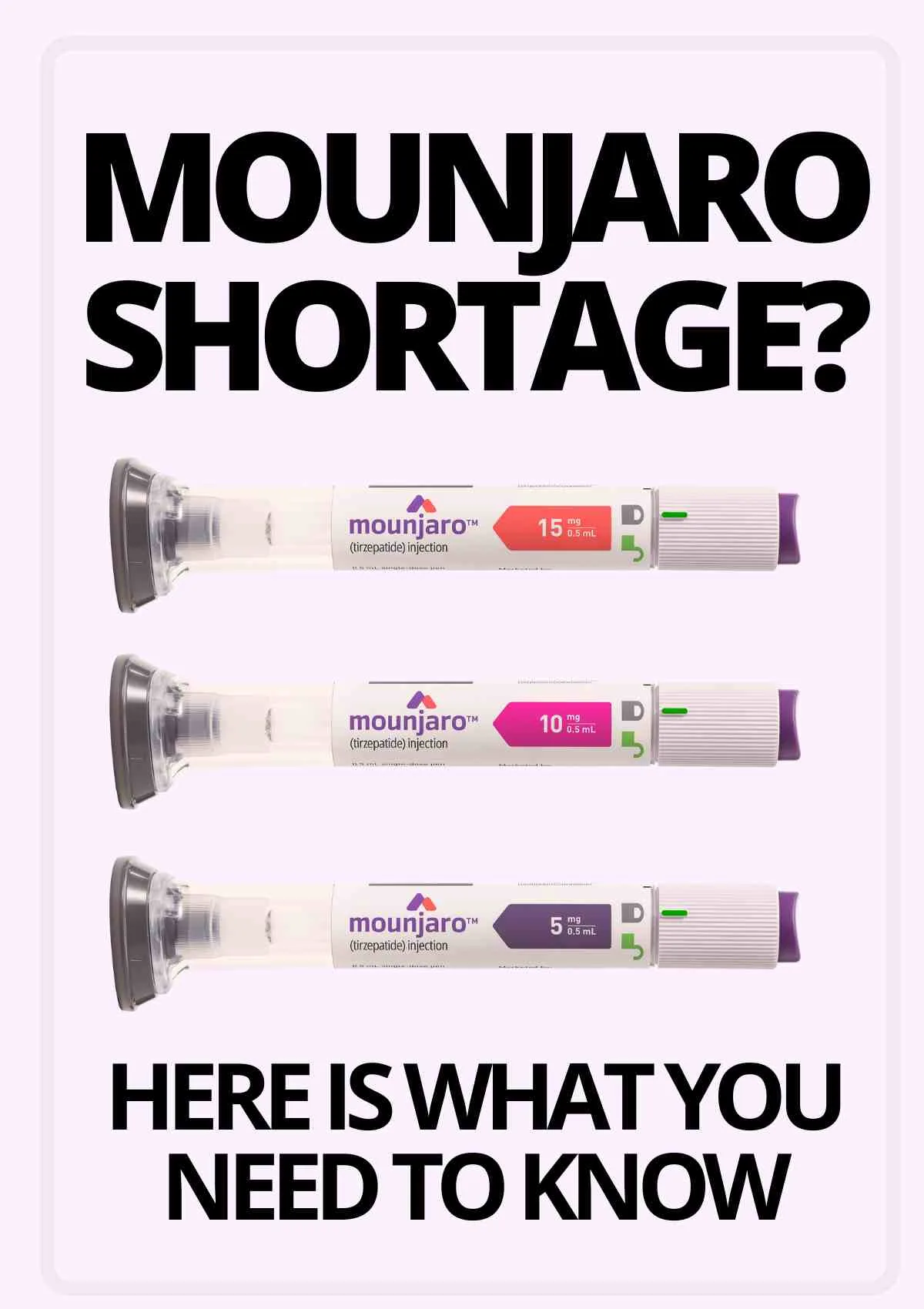 On December 15, 2022 Tirezepatide shortage was reported to the FDA shortage list by Eli Lily. In addition to Mounjaro, Trulicity was also in short supply:
Eli Lilly's diabetes drugs, Mounjaro and Trulicity, are in short supply due to increased demand, according to the Food and Drug Administration (FDA). Tirezepatide was approved in May as an injection for diabetes and helps to boost insulin sensitivity, suppress appetite, and lower glucagon levels.
Mounjaro Shortage January 2023 Update
Here is what we know as of January 20, 2023 in regards to the Tirezepatide shortage.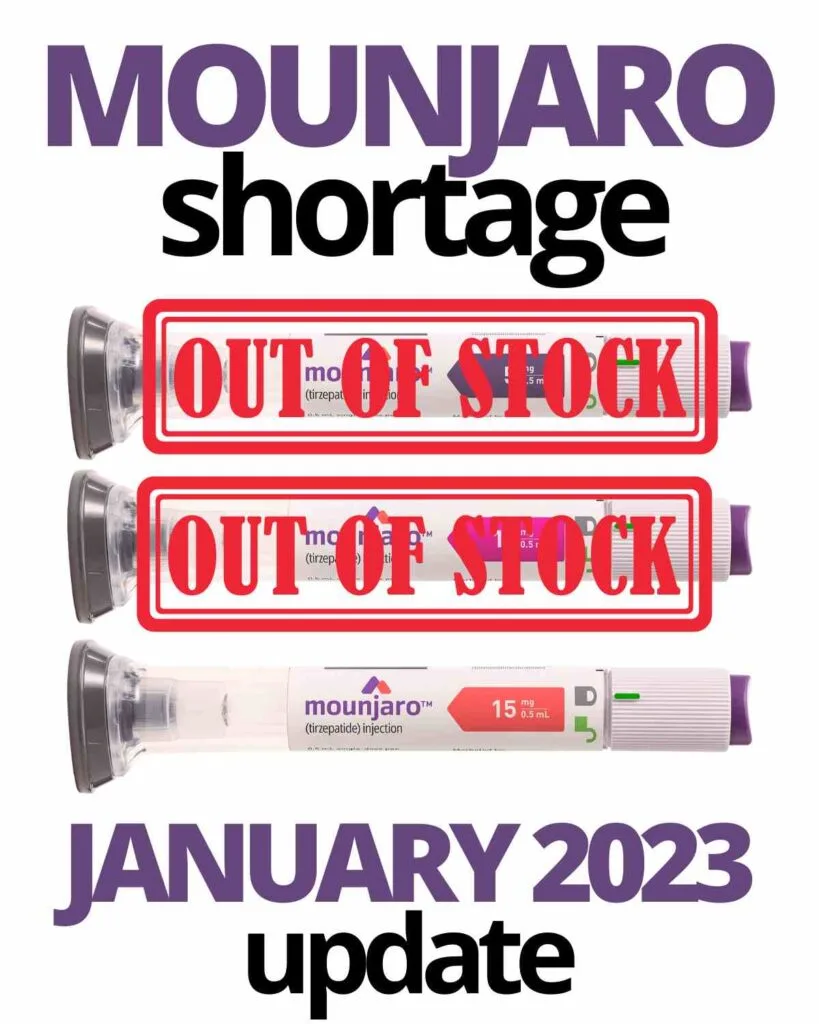 Mounjaro 5mg Shortage
First announced in December 2022, the Mounjaro 5mg / 0.5mL dose is still on the official FDA shortage list.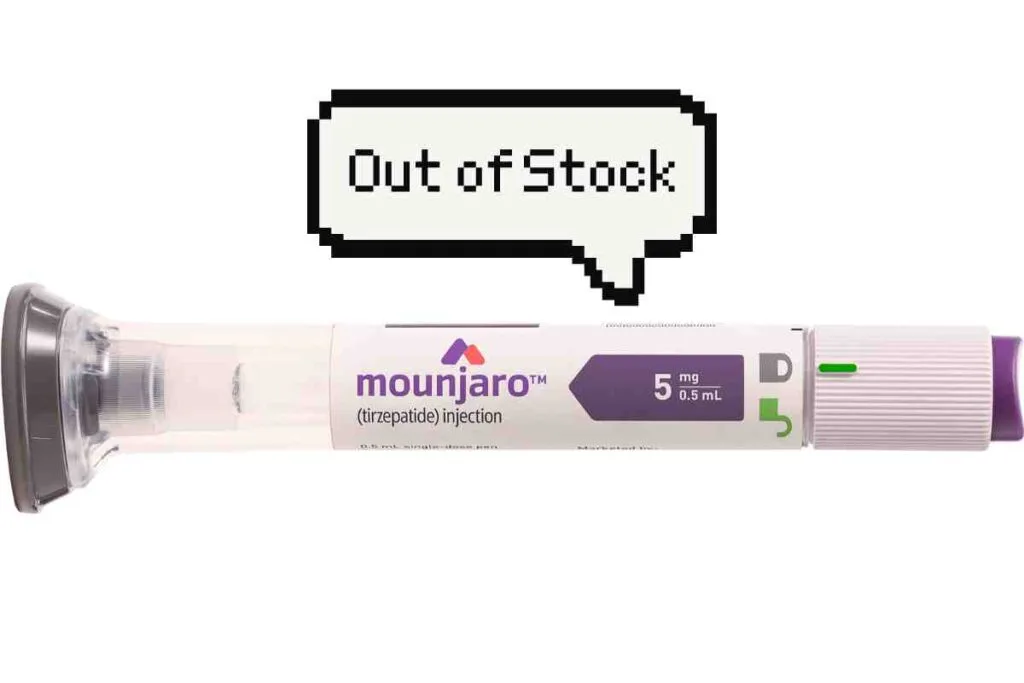 What does this mean? You will have a harder time finding the Tirezepatide 5mg dosage due to shortage at the supplier. Due to this, shipments of 5mg dose will continue however there may be intermittent periods of backorder.
Mounjaro 10 ML Shortage Announced
January 2023, we now have the Mounjaro / Tirezepatide 10ml shortage.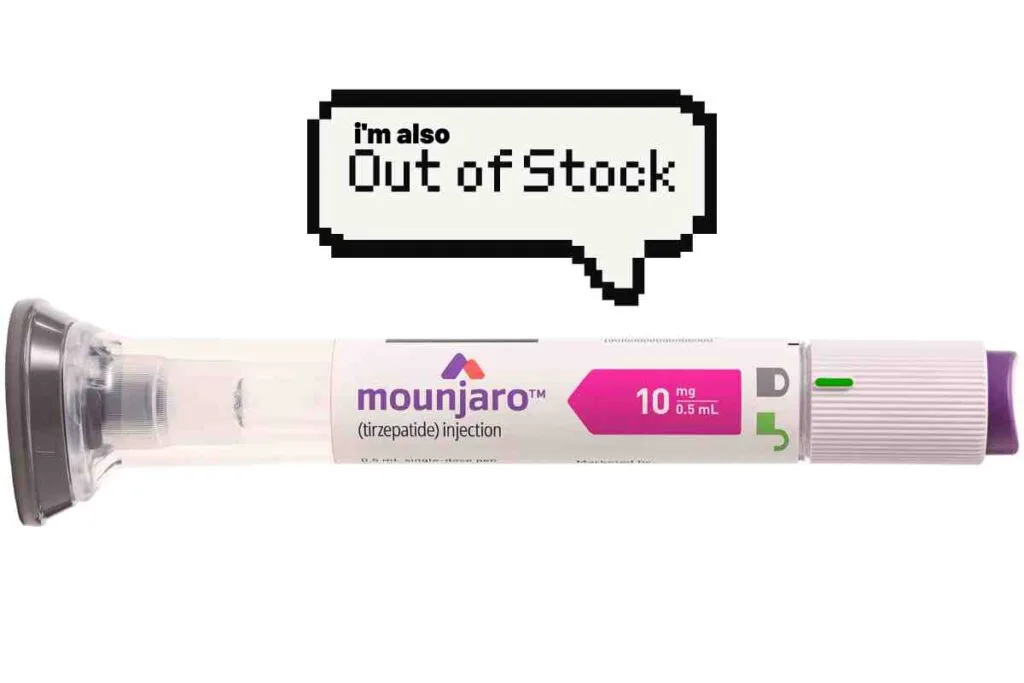 According to the FDA, shipments of Tirezepatide 10mg dose will continue to occur however due to the dynamic nature of this new product launch, there may be intermittent periods of backorder.
Other Mounjaro Dose Shortages
While Mounjaro 5mg and 10mg are on a nationwide shortage, we are hearing from pharmacists and others that due to demand, Tirezepatide pens are becoming harder to get at your local pharmacy.
Talk to your pharmacist as they will have the best information and can tell you what the delivery time is from when they order.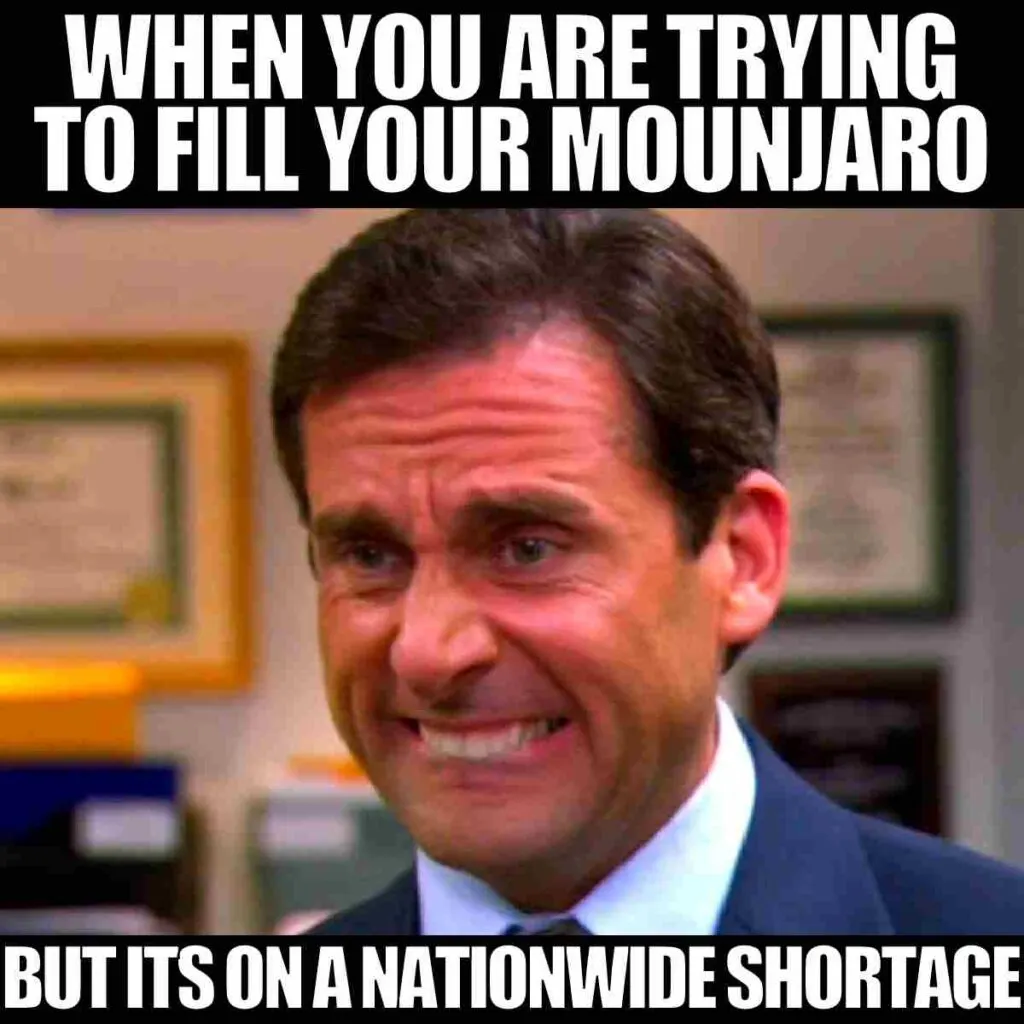 Mounjaro 7.5 Back Order
We are hearing from many of you there is a Mounjaro 7.5 shortage, but it this not on the official FDA list. That said, this could be a localized issue and the FDA did say there could be intermittent periods of backorder for 2.5ml, 7.5mg, 12.5 mg and 15 mg doses.
What to Do If Your Mounjaro Dose is on Shortage
The thought of not being able to do your injection on time may be nerve wracking. Here are a few things to do if your Mounjaro dosage is on shortage.
Talk to Your Doctor
If you are on a Tirezepatide 10mg and your pharmacy is saying they won't get stock in until February – you may start freaking out. First, don't freak out – call your doctor.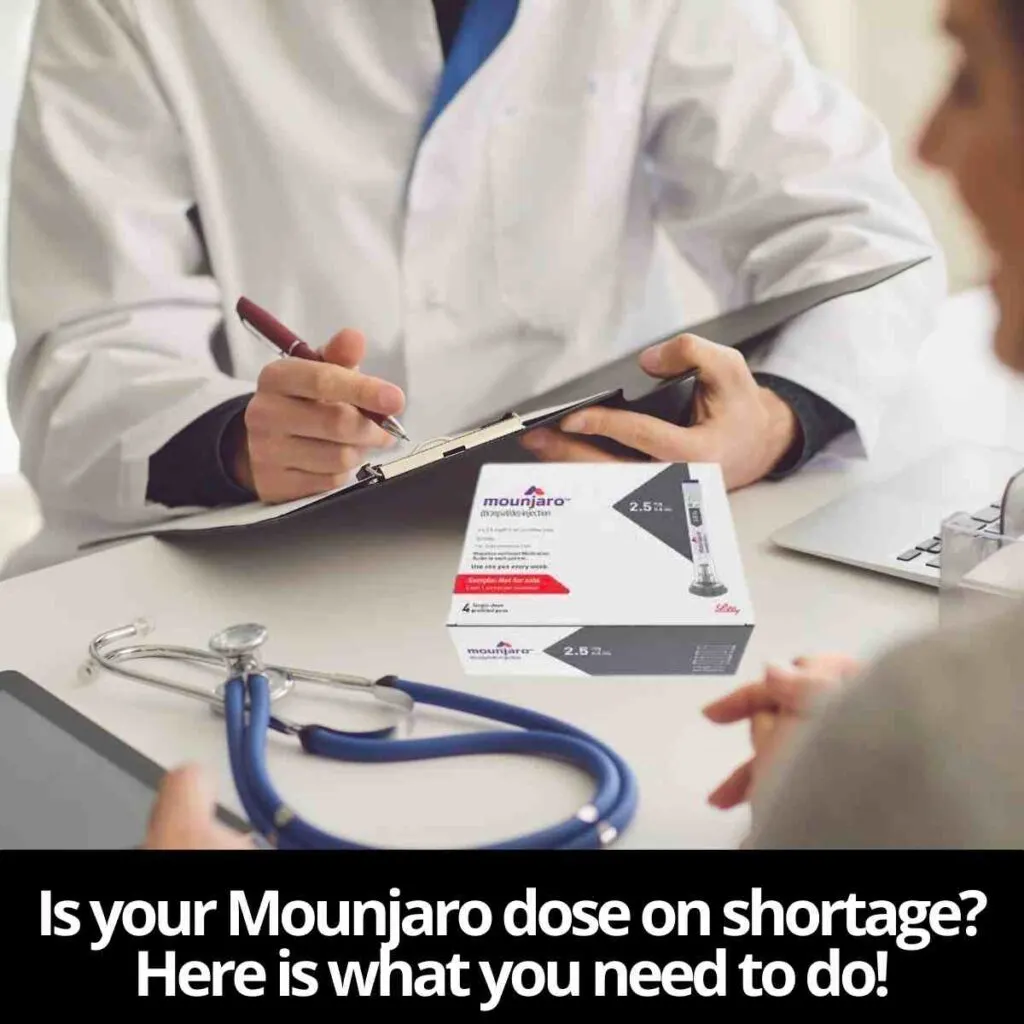 Your doctor maybe able to suggest another pharmacy, provide insight into the shortage or suggest a dosage change. Changing your dose should be a decision made between you and your doctor.
Don't wait until 3 days before you need a pen! Be proactive in securing the goods.
Before You Fill Your Mounjaro Refill
Next, before your monthly Mounjaro refill, here is what we suggest doing next.
If you are up for your monthly fill, contact your pharmacy to ensure that the dosage you need is in-stock and when it is available for pick-up.
If your pharmacy is out of stock – make sure to ask when they can expect delivery and what the process is to getting it. Knowing the timeline and what happens when it does come back in-stock is critical to this process, especially during a shortage.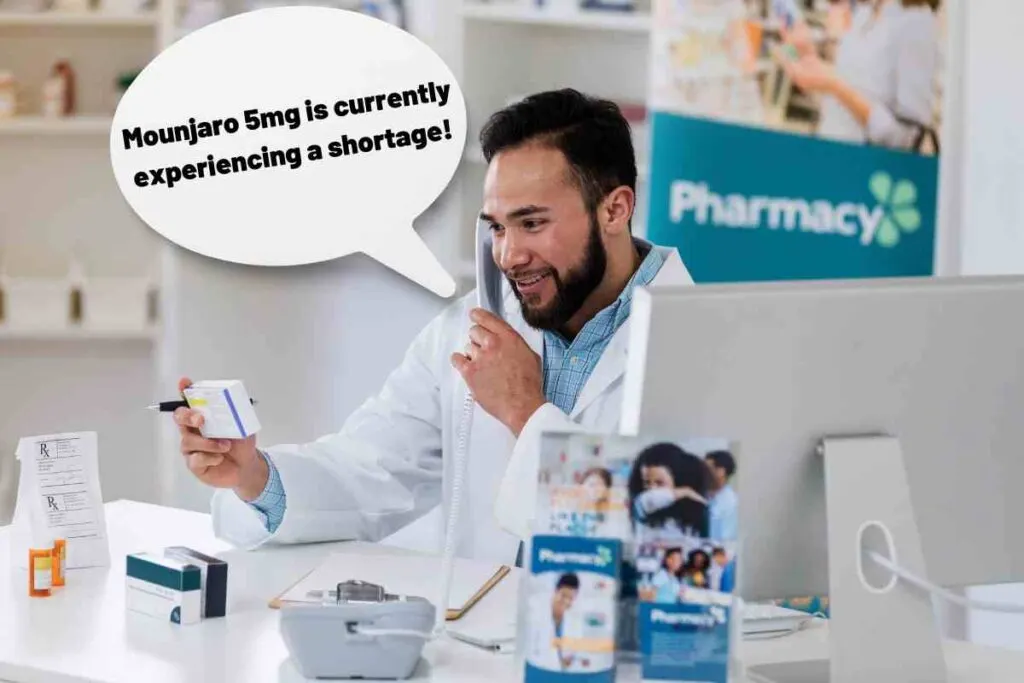 Not all pharmacies put you in a queue for out of stock items and each has their own procedure. Often times, you are not jut put on a wait list – you may need to wait until Mounjaro is in stock before they will fill.
Again, refill policies when a medication is on shortage varies with each pharmacy as different locations have different procedures. This is even true when talking about pharmacy chains and big box stores.
Talk to Your Pharmacist
If you are worried about not being able to get your Mounjaro filled due to supply issues, first talk to your pharmacist. They will be able to give you a better estimate as to timeline and what is available in stock.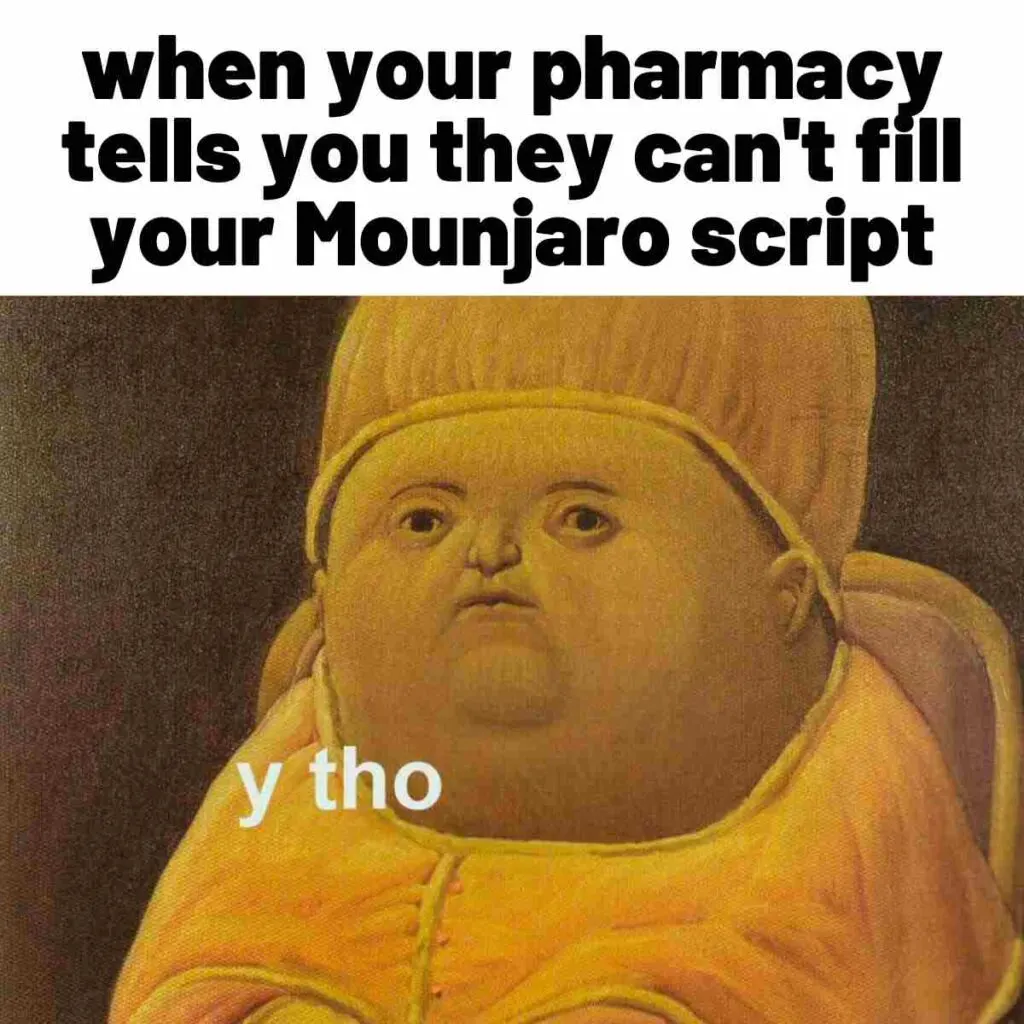 Also, talk to your doctor as they may other suggestions to help until supply and demand issues are resolved.
Check with Other Pharmacies
Another option if you find yourself in a situation due to the Tirezepatide shortage, is to transfer your script to another pharmacy. This is an easy process and in fact some pharmacies offer incentives when you transfer.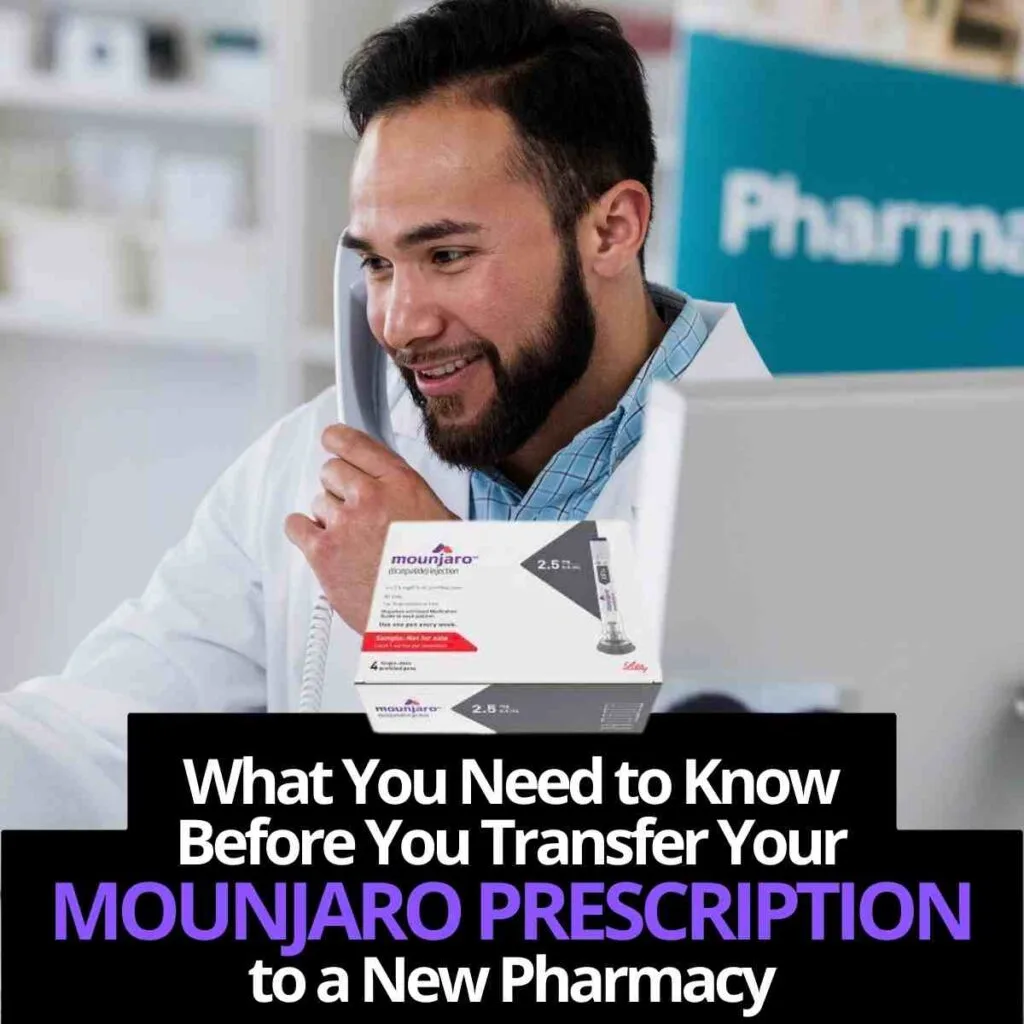 You will want to talk to the pharmacist to tech to ensure the following:
Is Mounjaro in stock?
What dosages are available immediately?
If applicable – "Here is my Mounjaro savings card, please verify that this will be covered."
Using health insurance, "Here is my health insurance information. Please let me know my co-pay amount."
Read more about Mounjaro cost, but if you are cash pay – verify the price.
When can I get it?
Make sure to verify all of the above before transferring Mounjaro order. Typically, a pharmacy is able to complete the transaction without having to contact your doctor. If your order requires a P.A. from your health insurance, your doctor's office will most likely need to provide additional information.
P.A. is prior authorization – something many health insurance providers requires for high dollar meds and services.
Save Money When You Transfer Pharmacies
Kroger (you will need this digital coupon – login may be required and may vary) offers you $50 in groceries loaded to your Kroger card.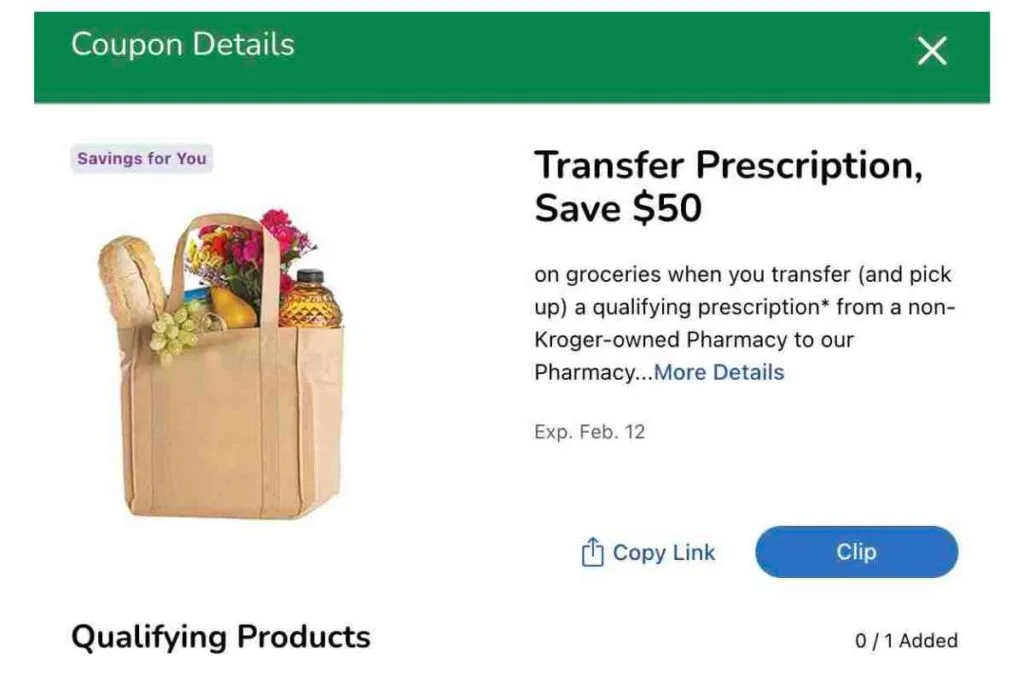 You will need to transfer your prescription to the Kroger pharmacy and staff will be able to give more information on the promotion.
Many other stores offer a similar promotion and prescription coupon. Make sure to ask.
Other Obesity Treatment Shortages
The 5mg Mounjaro shortages come as others, including Novo Nordisk's Ozempic and Wegovy, are experiencing shortages due to increased demand for treatments for obesity and weight loss.
Which Dosages Are Experiencing a Shortage?
Currently, just Mounjaro 5mg and Mounjaro 10mg are on the FDA shortage list.
How Long is the Shortage Expected to Last?
Eli Lilly is expecting the shortage to last through February 2023.
What if My Pharmacy is Out of Stock?
Due to the nationwide Mounjaro shortage, your local pharmacy maybe out of stock of the 5mg dose. Talk to your doctor to see if now is the right time to change doses.
Also know, you can transfer to another pharmacy. Your best bet is getting on the phone and calling local pharmacies in your area to determine if they have what you need in stock.
If you are still able to use the coupon after the Mounjaro Savings Card update, you will need to have your coupon information available. Also make sure to confirm that the new pharmacy indeed takes the coupon as many are no longer accepting it.
Is Mounjaro 10mg on Shortage?
Yes, as of January 20, 2023 the Mounjaro 10mg is on shortage. The official nationwide Mounjaro shortage is official with the 5mg and 10mg dosages.
Local shortages due to demand in the area or supply issues for your pharmacy may create a temporary Mounjaro shortage or back order situation for other doses.
Can I Transfer to a New Pharmacy?
Yes! You can, but make sure the new pharmacy has Mounjaro in-stock. Call the pharmacy and make sure that your insurance is accepted, or that you know the cash pay price.
If you are using the Mounjaro coupon, you will need to have all information handy as that does not automatically transfer over.
Why is there a Mounjaro shortage of 5.0mg?
Mounjaro is experiencing significant demand and with 5.0mg being a lower dose, many new users are looking for this dosage. Due to the supply and demand issue, there is now a Mounjaro shortage for 5.0mg.
Eli Lilly is in talks with the FDA to provide updates and is committed to supplying Mounjaro for people with type 2 diabetes. The company is also increasing production at a North Carolina manufacturing plant to double its incretin production capacity in 2023.
While there has been no further official announcements made in regards to the exact date of Mounjaro FDA approval for weight loss the demand is obviously there.
This information is for educational use only. Any medical advice should be discussed specifically between you and your medical professional. Information provided here is not

We are excited to expand our keto content to include other solutions our community is using to achieve optimal health. While we understand that this may not be for everyone, we do know that people are seeking information about obesity as a disease and solutions, such as Wegovy, Ozempic / Semaglutide and Mounjaro / Tirezepatide.

Please direct any questions in regards to personal use with your doctor and any questions in regards to coupons, etc should be discussed with your pharmacy or with the pharmaceutical customer service.
Mounjaro Shortage 101: 5 Things You Need to Know is part of the Mounjaro Weight Loss series