We are talking about Mounjaro cost, what to expect, insurance coverage and coupon news.
With all of the Mounjaro weight loss buzz, you may be wondering about the price tag. Let's be honest, everything now a days is expensive so going into something it's best to know what the cost will be before exploring options.
The Cost of Mounjaro
The latest GLP-1 to hit the market is a huge success. We are diving into the various aspects to help give you a overall picture of what to expect in regards to Mounjaro weight loss.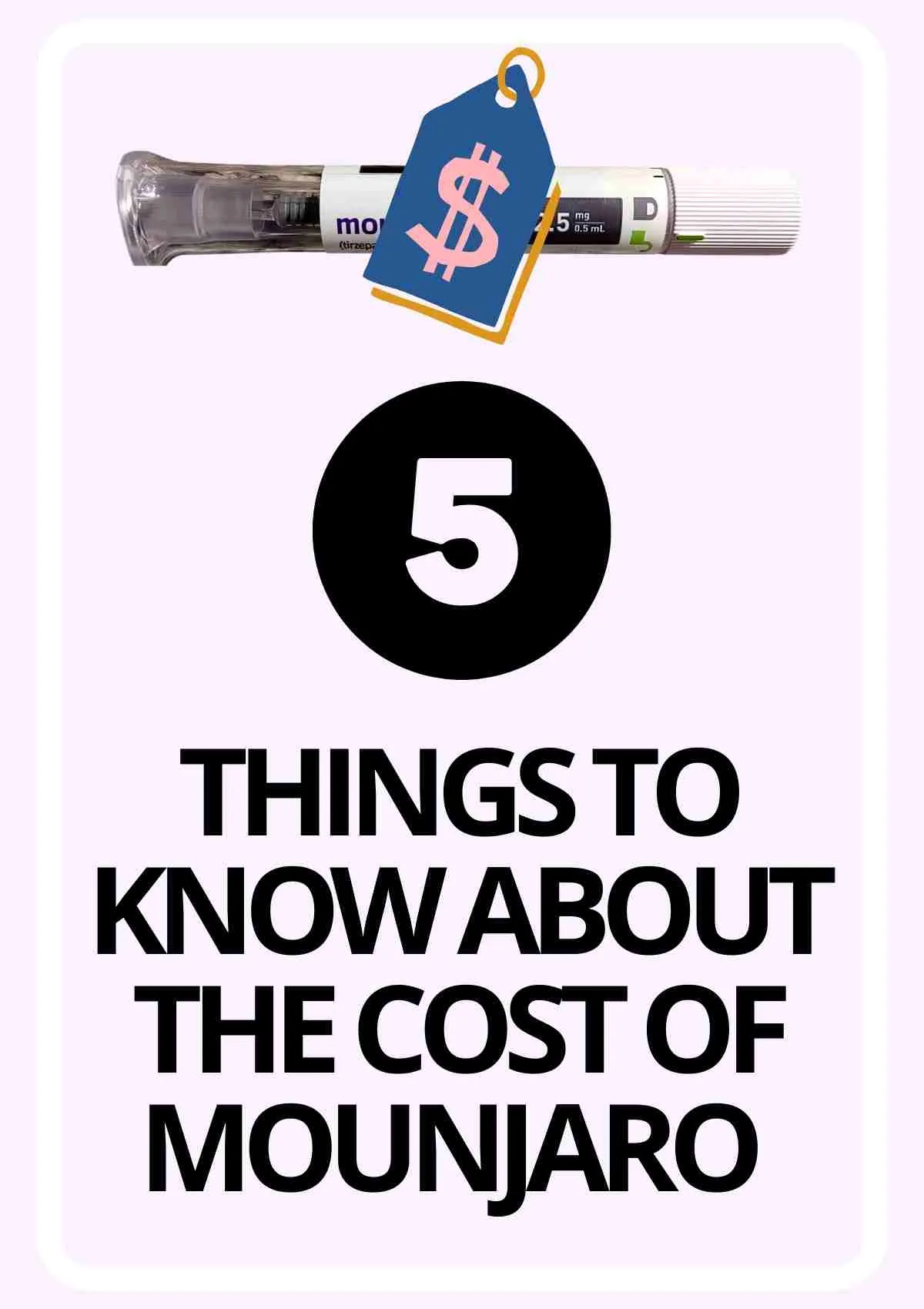 Let's be honest, the Mounjaro cost is something that could be a big barrier for you going this route. While, I'm putting this out there in advance – anything weight loss is going to cost big, there are several factors that create a variation for each person and the price tag that they pay.
Before jumping in to the Mounjaro pricing, we wanted to let you know we are constantly keeping up to date with the latest on ways to save. Check out our post on Mounjaro Copay Card 2023 to learn the latest savings solution for Tirezepatide.
5 Things to Know About Mounjaro Cost
Hold that price tag freak out. Let's get into the specifics.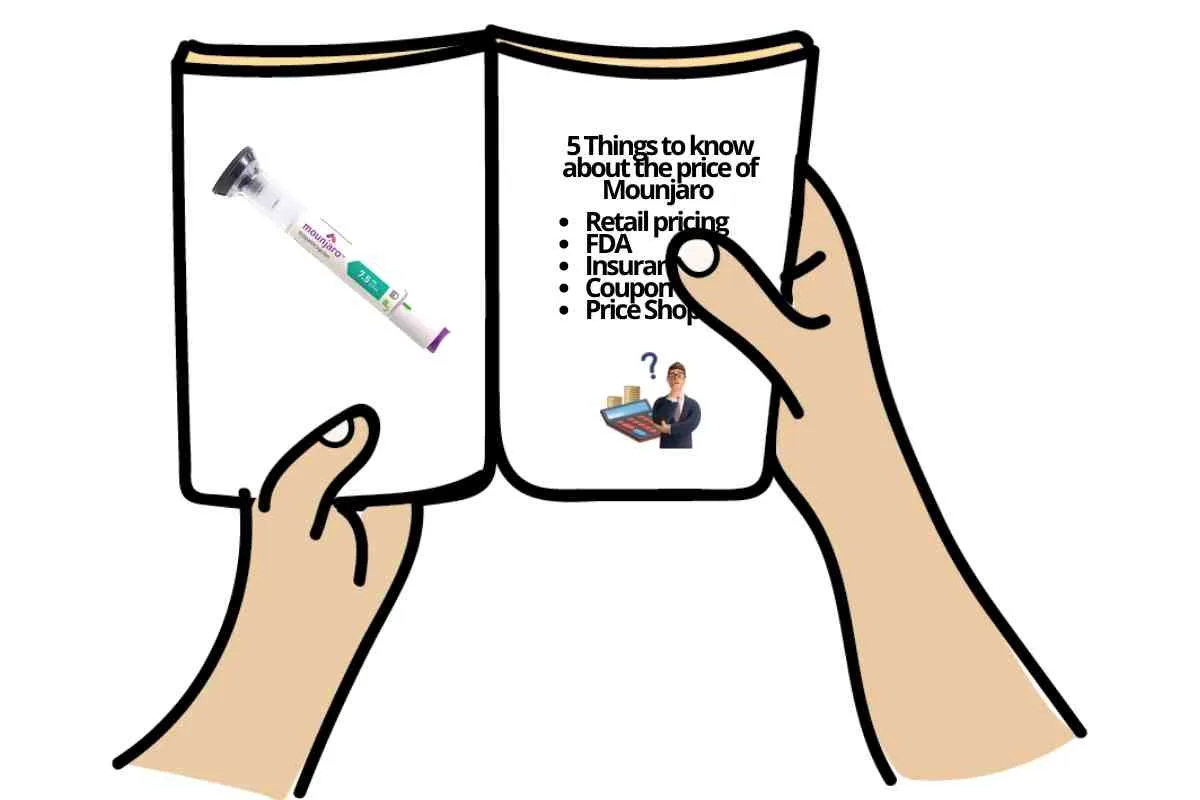 Here is a breakdown of 5 things you need to know about Mounjaro cost.
Mounjaro retail price is $1000 a month on average.
Not FDA approved for obesity (yet.)
Insurance Approval
Using the Mounjaro Coupon
Price Shopping
Before screaming "NO WAY! – let's break each item down to help understand better what you can expect to pay before heading to the pharmacy.
Mounjaro Retail Price
First, when talking Mounjaro cost – let's look at what the average person without commercial insurance can expect to pay. The average Mounjaro retail price is $1000 a month. This price includes 4 Mounjaro pens for a one-month supply.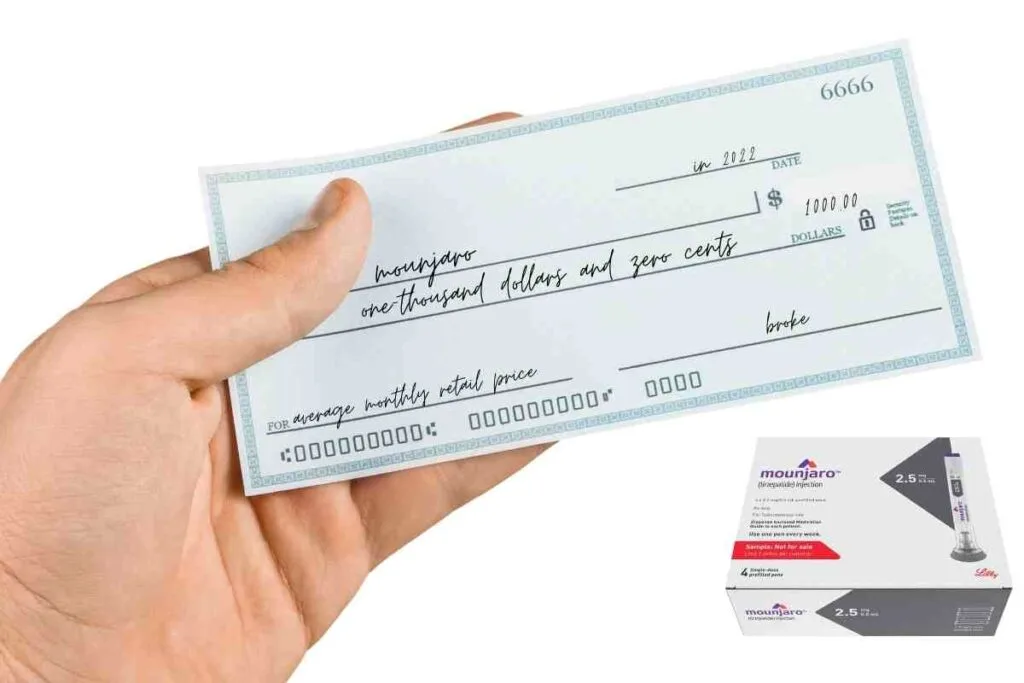 I found it interesting that the price doesn't vary much with dosage (example a 2.5mg will cost the same as 5mg.) It some respect, this is helpful to know that when I increase my dosage the Mounjaro cost won't rise – but also, you would think a pen with a higher dosage would cost more.
FDA Approval for Obesity Pending
Recently, Mounjaro FDA approval for weight loss was fast tracked. This means that we can expect to hear a yes or no in regards to whether the FDA will approve Tirezepatide for obesity sooner rather than later.
While there is no official statement on when, the rumor is we can expect news in early 2023.
Insurance Approval for Mounjaro
So the thought of Mounjaro costing $1000 a month putting a knot in your stomach? Relatable. This is especially painful when many of us are paying outrageous health insurance premiums.Let's talk about everyone's favorite topic (insert eye roll,) insurance!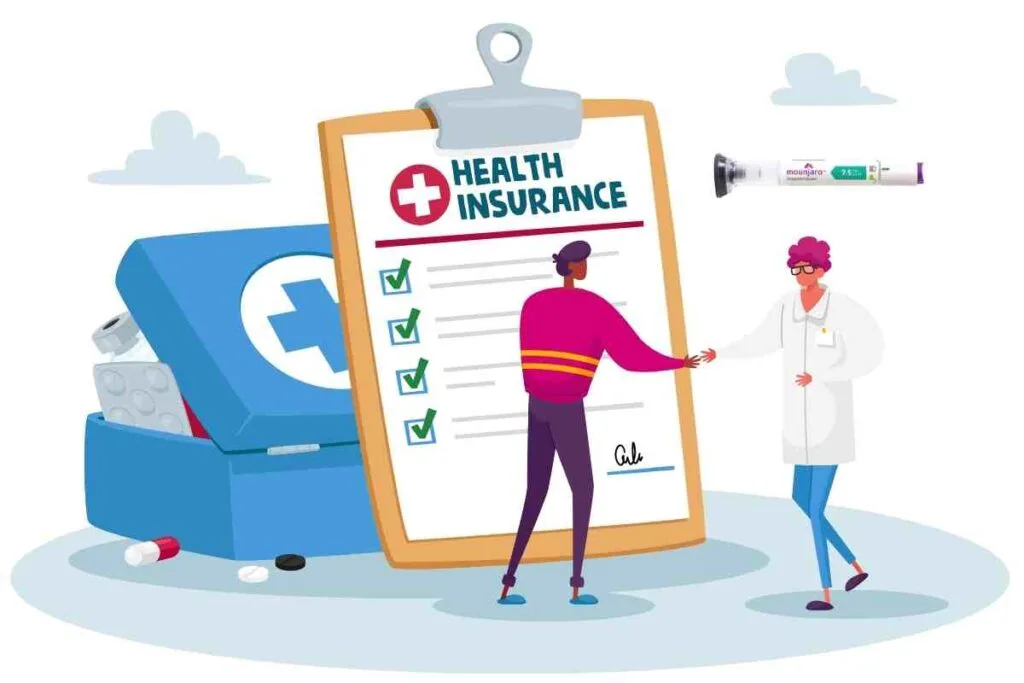 Currently, there are a few commercial health insurance companies that are approving the use of Mounjaro for weight loss. If you have a specific diagnosis for diabetes, the chances of Mounjaro insurance coverage is greater since it is FDA approved Type-2 treatment.
The best way to determine if your health insurance will provide coverage is to call the number on the back of the insurance card and ask. Chances are your co-pay is a lot easier to stomach than the retail Mounjaro cost.
Off Labeling
Remember, that currently health care professionals are off labeling this for weight loss. This is a VERY common practice, that said your insurance may not approve or ask for a pre-authorization before providing coverage.
Talk to Human Resources or Insurance Broker
While it is easy to get upset if the answer is no, another route to check is with your Human Resources department or your insurance broker.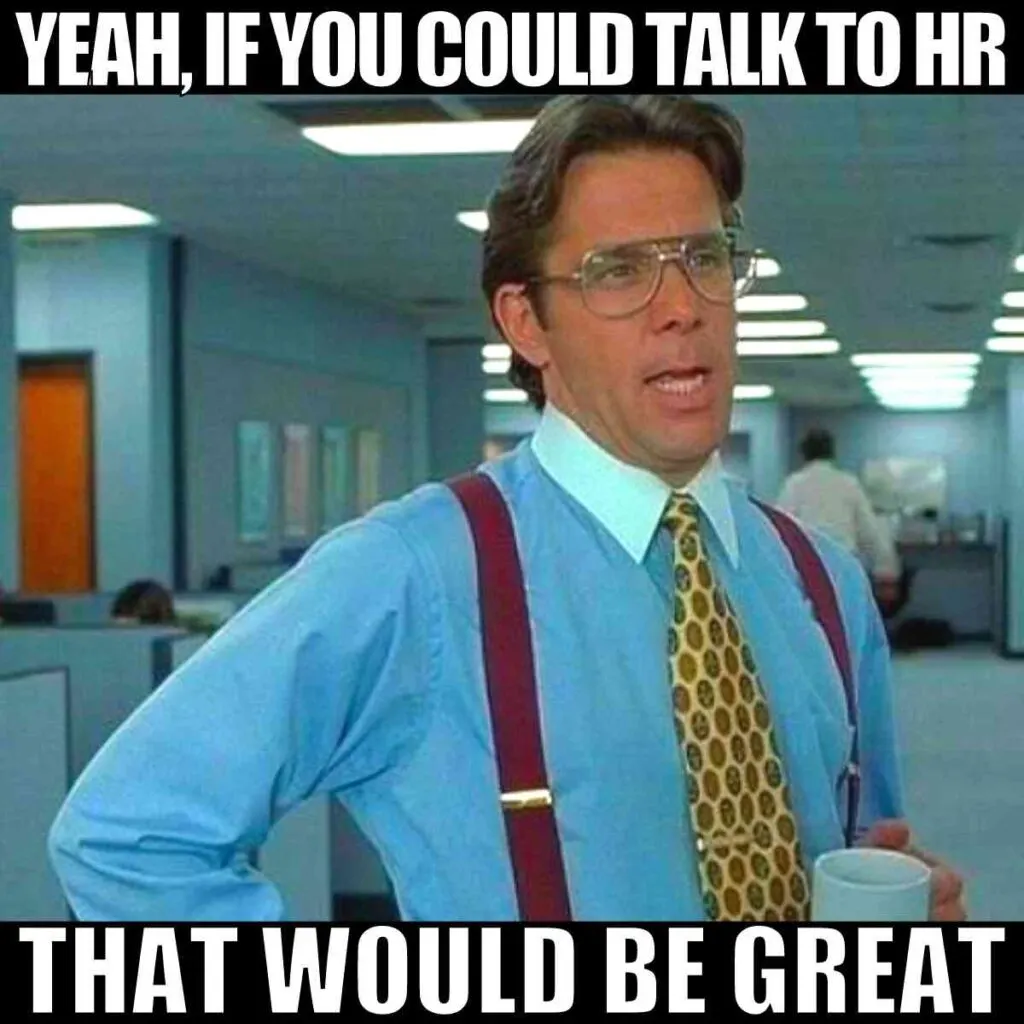 If you have health insurance through an employer, ask your HR department if weight loss is covered on your plan. When using an insurance broker – talk to whoever you purchased your insurance through.
How to Save on Mounjaro
If you have been around here, chances are you read our Mounjaro savings card update. We have been talking for a few months on how to save on Mounjaro so make sure to read.
After Eli Lilly received FDA approval for Tirezepatide, they released a coupon allowing anyone who had a script and commercial insurance (not Medicare or government) to get a huge Mounjaro savings.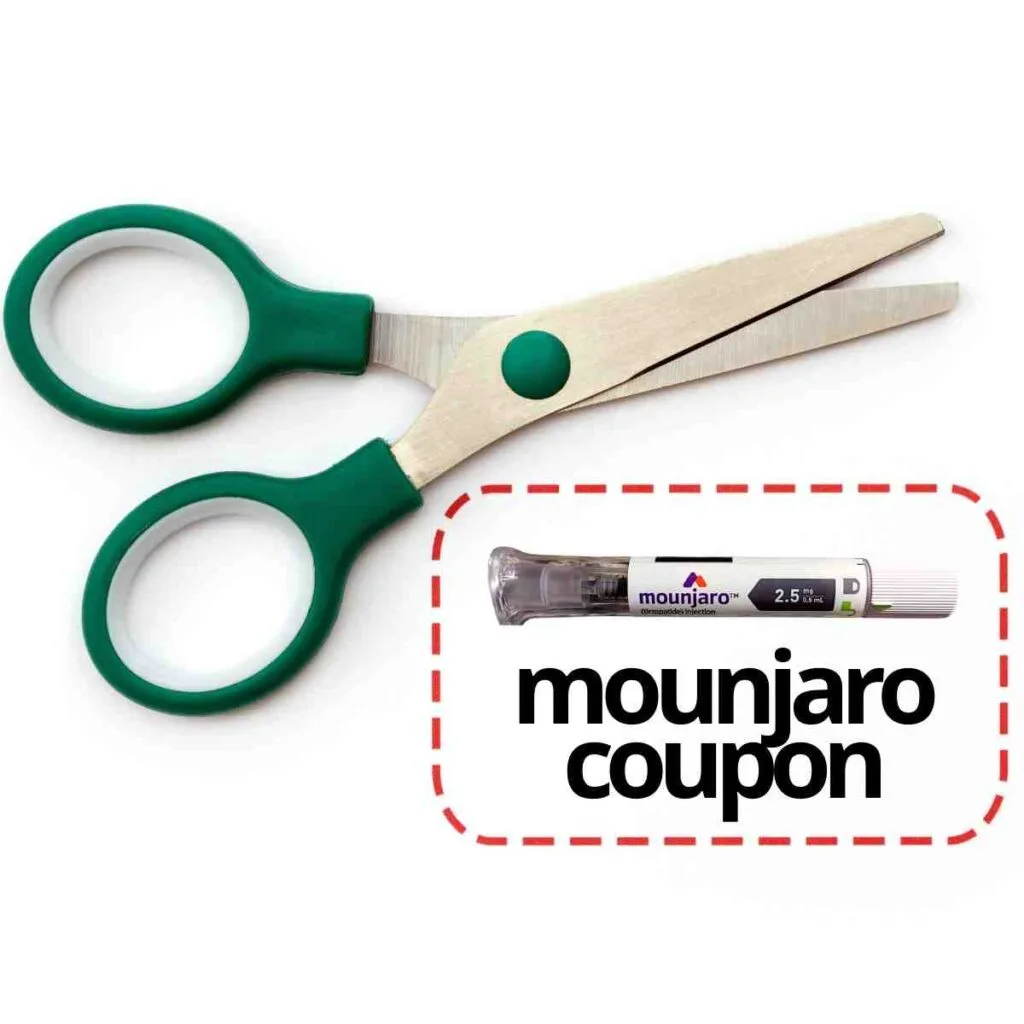 With the coupon, you can pay as little as $25 a month – even if your insurance does not cover it. If you do have Mounjaro insurance coverage – the coupon helps you save on your co-pay.
Shop for Best Price
Let's look at what to do if you are out of luck with no commercial insurance, ineligible for using the Mounjaro savings coupon. Your best option is to do 2 things.
Ask your doctor for a sample
Price shop pharmacies
Mounjaro Samples from Doctor
There is a chance that your doctor's Eli Lilly rep has left them samples of Mounjaro. Typically this is a one-month supply that helps you in determining if this is something that could work for you.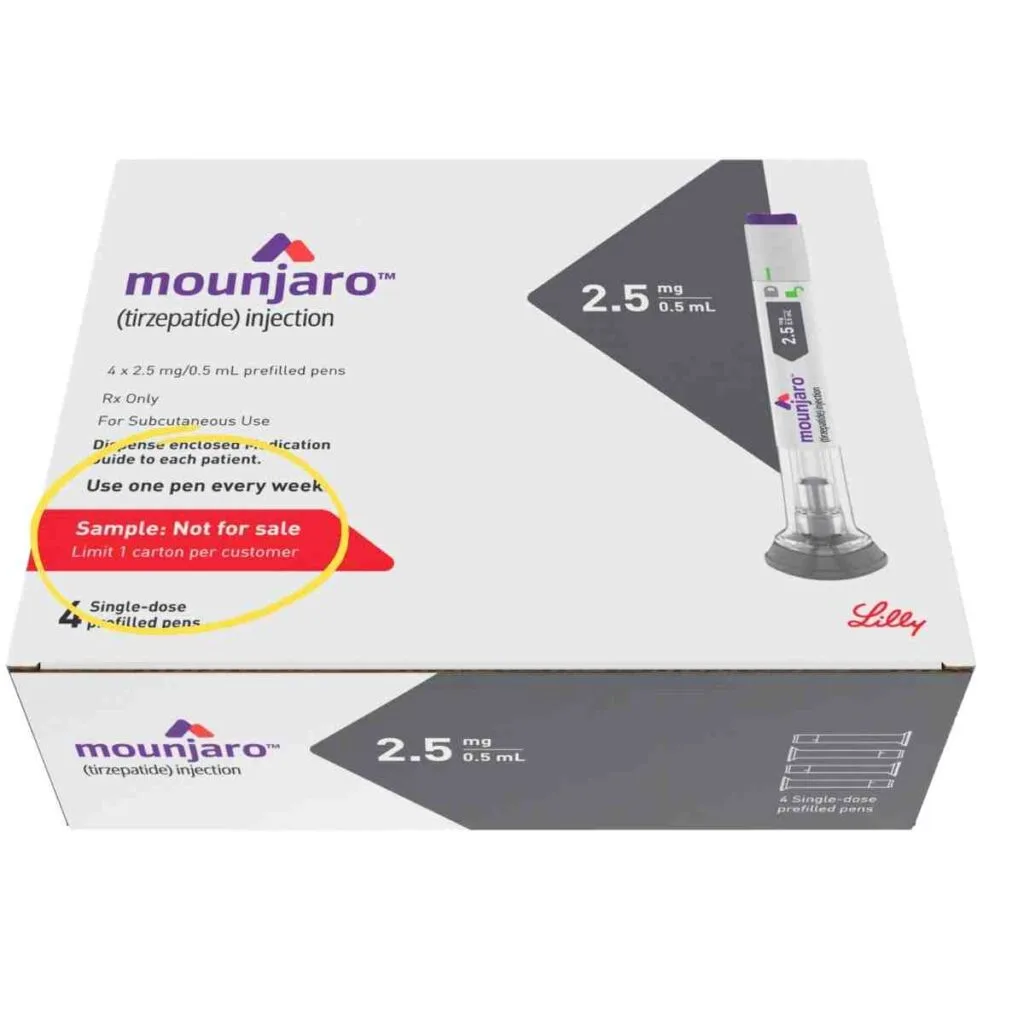 Sometimes a doctor will give these without asking, but it won't hurt to kindly ask if she or he happens to have a Mounjaro sample for you to try before paying the cash price.
Pharmacy Price Shopping
The best website for price checking for cash pay that I've found is Good RX. These will show you local pharmacy options around your area. Make sure to call to verify that this is in-stock before having your medical professional send it over.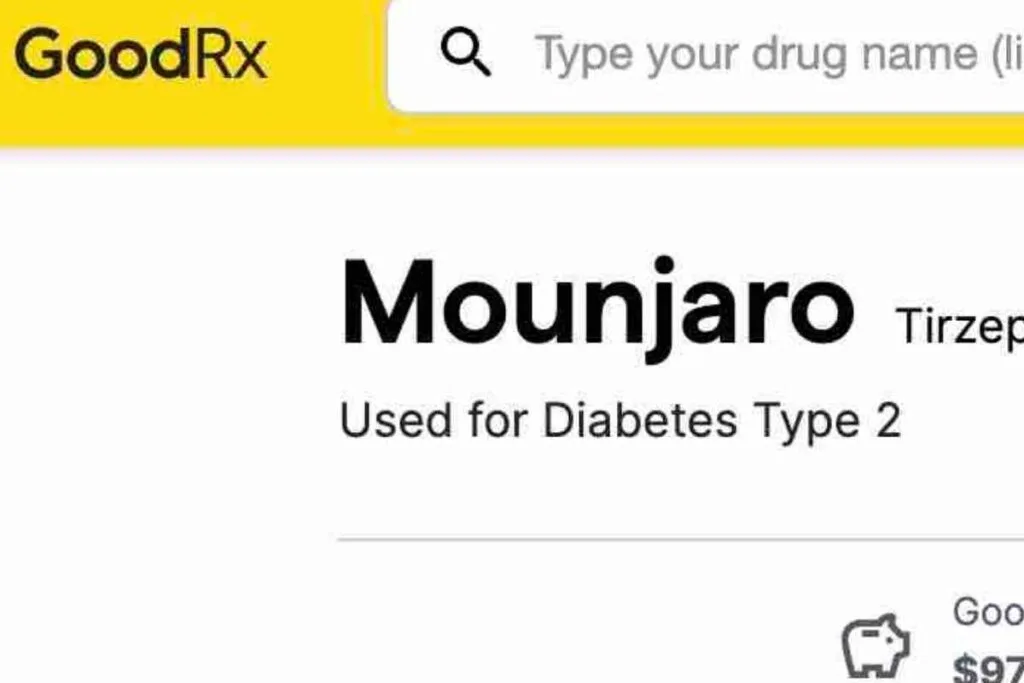 Another avenue to research would be online pharmacies. From a quick search, Amazon has available for just under $1000 a month. Unfortunately, Mark Cuban's Cost Plus does not yet carry Tirezepatide – but is a great resource for cost-effective options on other needs you may have.
In Conclusion
We are hoping you found these Mounjaro cost tips helpful in either saving money or learning who to talk to about insurance coverage.
Don't miss my latest update Mounjaro Review, where I give a 2 month update on my experience.
Mounjaro Cost – 5 Important Things to Know