The Mounjaro FAQ is where to find the answers and ask the questions you want to know about Tirezepatide.
In late summer 2022, we started covering Mounjaro for weight loss. To say our posts have been popular is an understatement. This is the centralized home to all of your Mounjaro questions and answers.
Mounjaro FAQ
Buckle up friends, we see your questions and we are here to answer all of the Mounjaro questions that we can.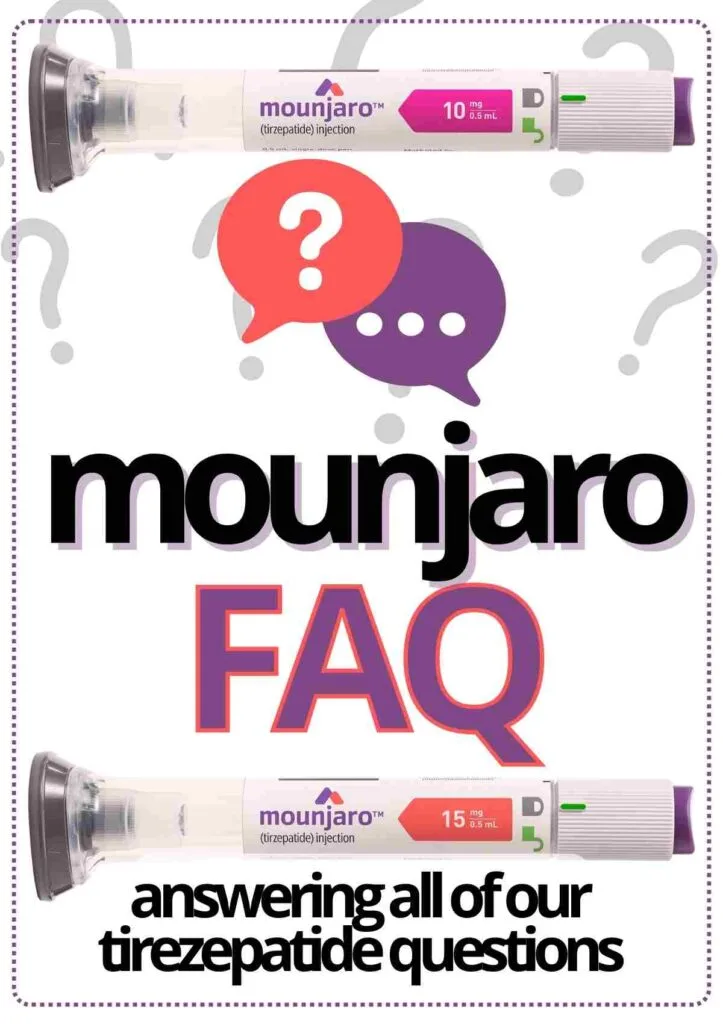 If you don't see what you are looking for, drop up your question down below and we will do our best to update our Mounjaro FAQ to keep it timely and relevant.
We are answering all of your Tirzepatide questions, so this list is long. To help, we have split the questions into sections for easy reading.
Frequently Asked Mounjaro Questions
Let's start with the basics. What is Mounjaro and why is there so much hype? Let's start with the basics.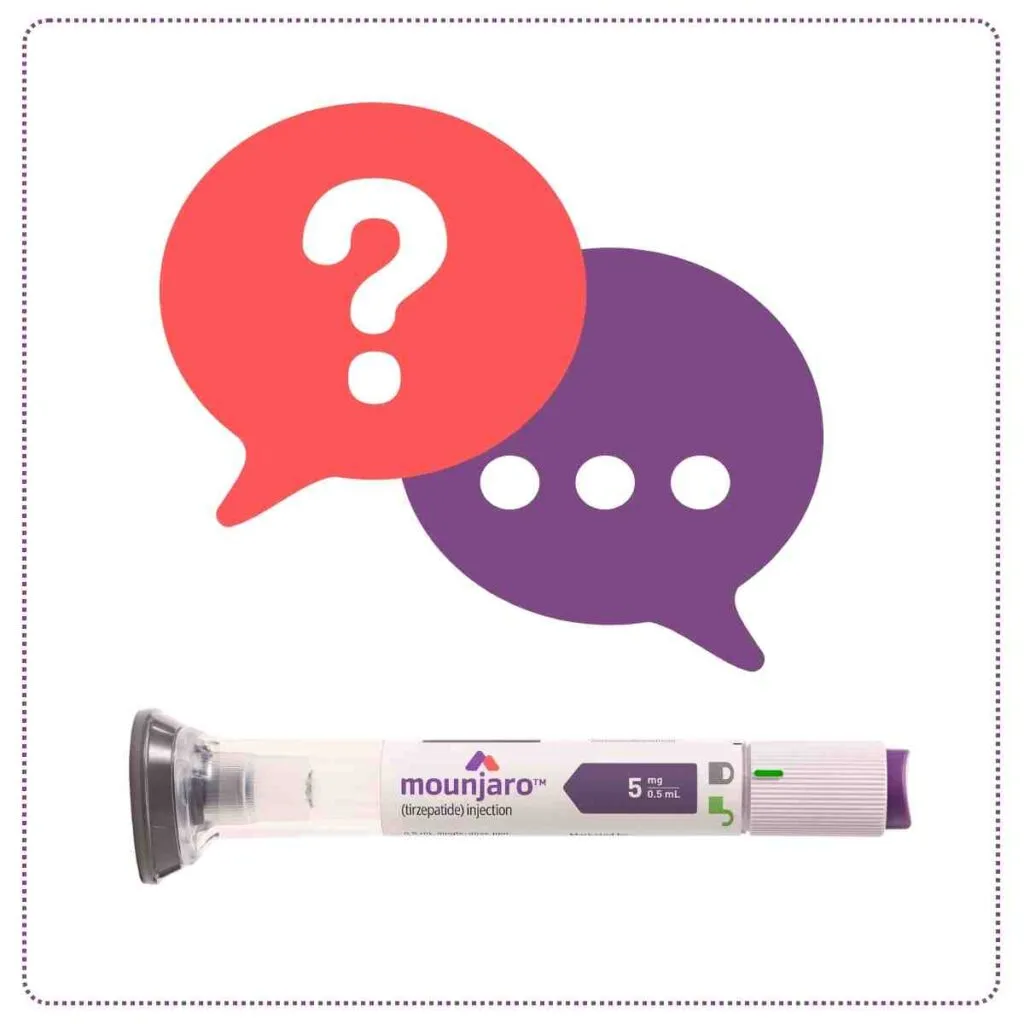 What is Tirezepatide?
In our Mounjaro FAQ, you will see us talking about both Mounjaro and Tirezepatide.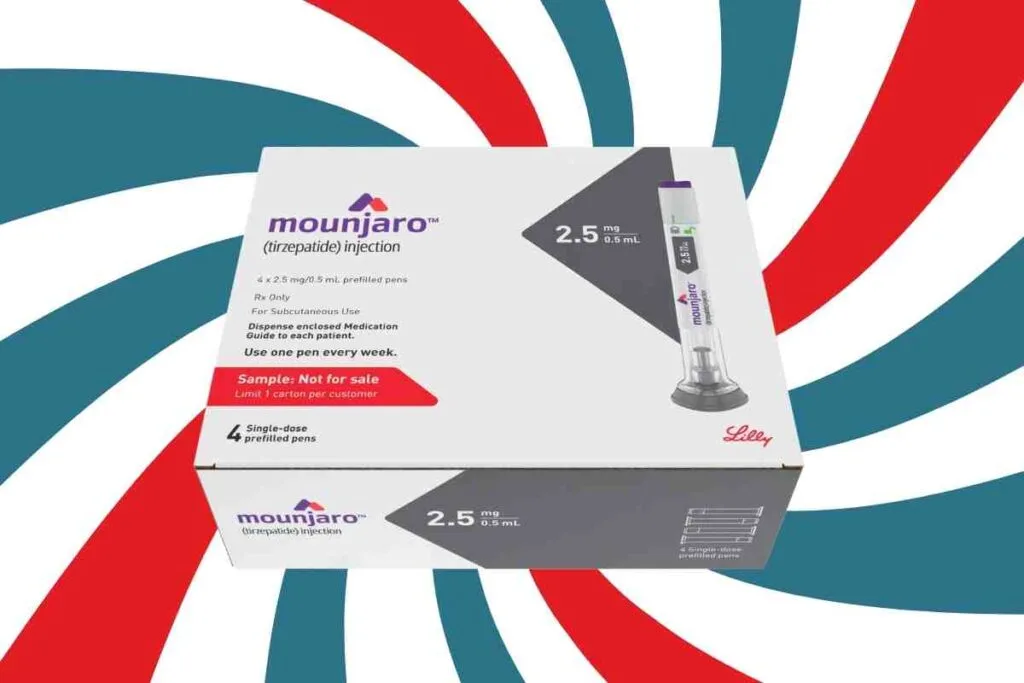 The brand name that Lilly uses to market this treatment is Mounjaro. The name of the actual drug is Tirezepatide.
Who Makes Mounjaro?
Eli Lilly is the manufacturer and "maker" of Mounjaro.
How Does Mounjaro Work?
In simple terms, though much more complex – let's break down how Mounjaro works.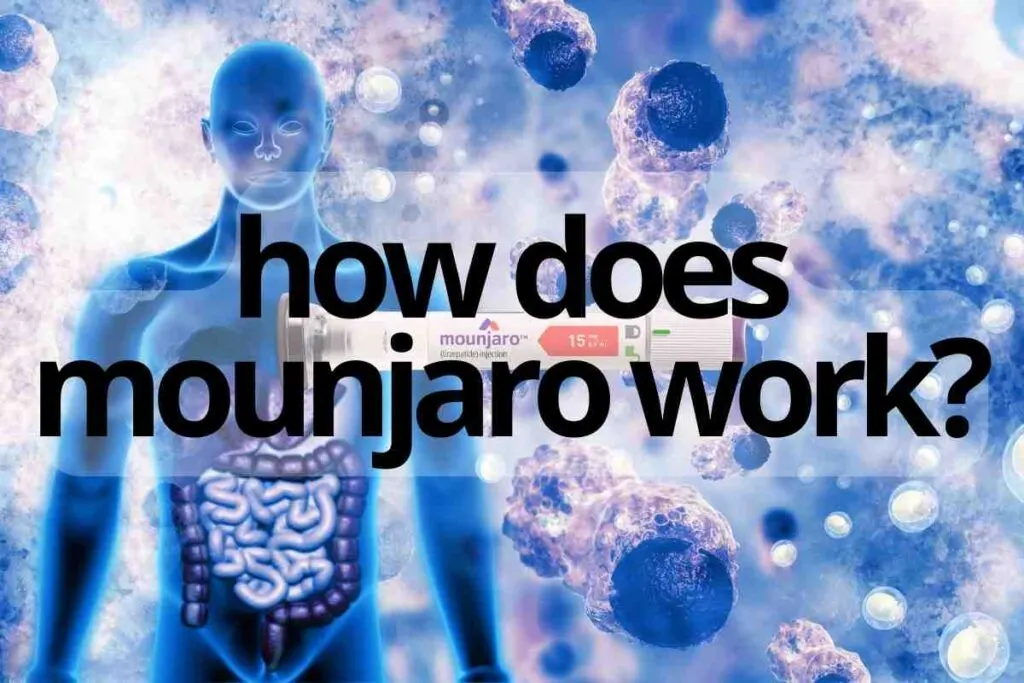 Mounjaro helps the body release insulin when blood sugar is high. It reduces how much food is eaten, slows down how quickly food leaves the stomach and helps stop your liver from making and releasing too much sugar.
Is Mounjaro FDA Approved?
In May 2022, Mounjaro received FDA approval for type 2 diabetes. It is currently being reviewed for obesity FDA approval.
Who Qualifies for Mounjaro?
Your doctor will be best to help assess if you qualify for Mounjaro. Currently Tirezepatide is being used with FDA approval for the treatment of Type 2 diabetes. A doctor may off-label it for use of obesity and insulin resistance.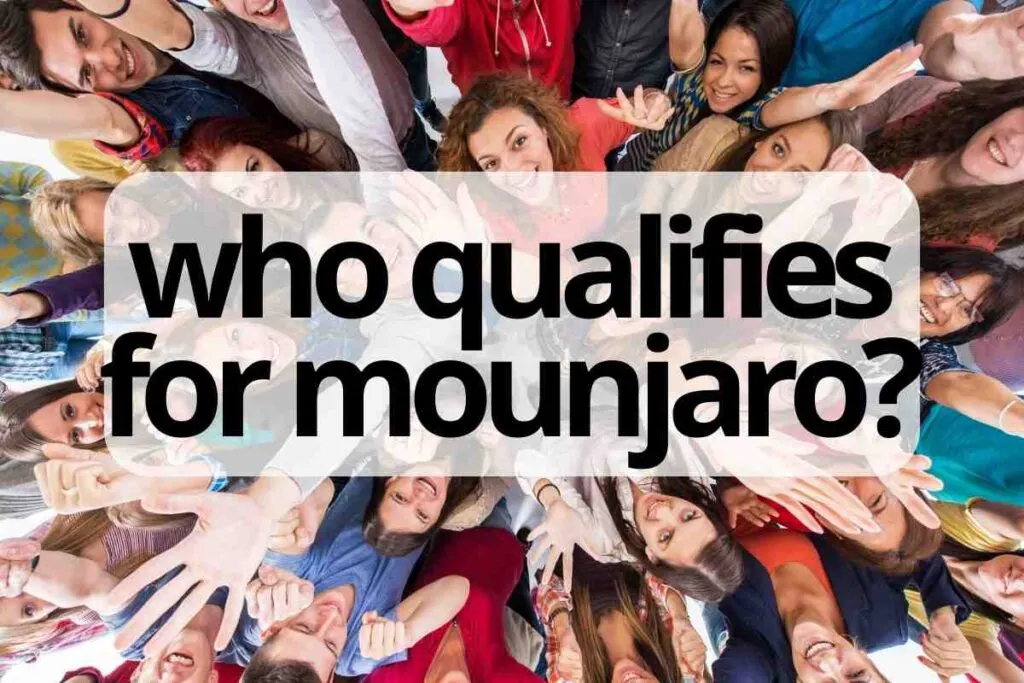 That said, just because you may qualify it doesn't necessarily mean that your health insurance will cover the costs associated with it. We break down the Mounjaro cost and talk about how you maybe eligible to use a savings card to make it more affordable.
Questions About Using Mounjaro
Are you using or currently considering starting Mounjaro. Here is everything you need to know. We are talking injection sites to weight loss, increasing your dose and more.
How Much Weight Can I Lose on Mounjaro?
Weight loss on Mounjaro will vary for each person using it. There are multiple individual factors that come in play when dealing with weight loss.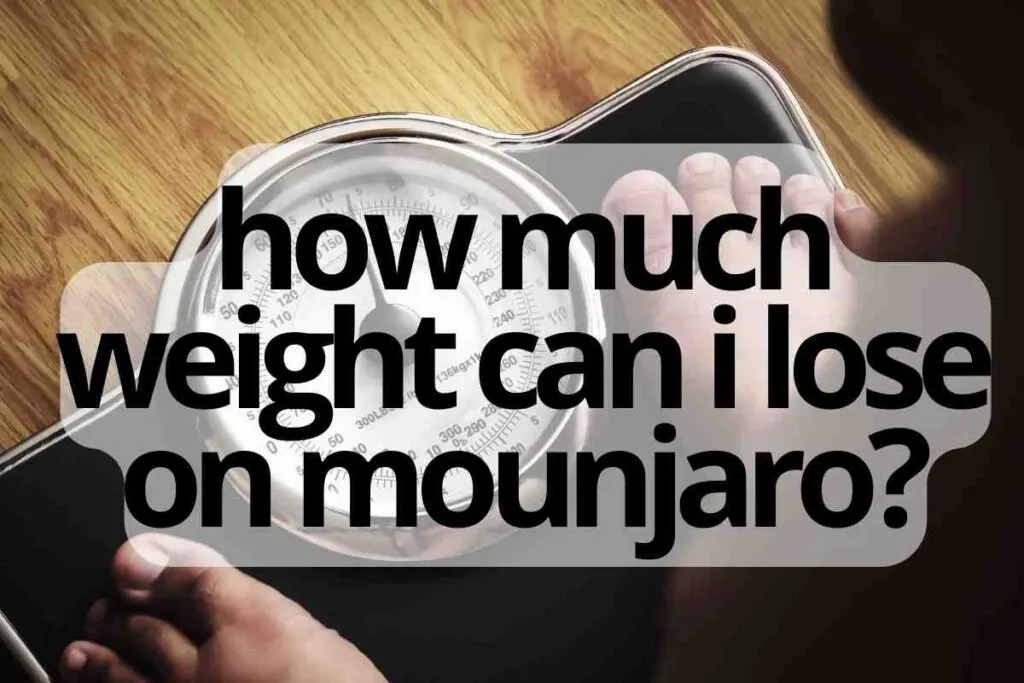 According to a press release from Eli Lilly, a 28-week Mounjaro clinical study showed the following results:
At 28 weeks, participants taking Mounjaro (N=45) had significantly greater reductions in weight and in fat mass compared to those taking injectable semaglutide 1 mg (N=44) and placebo (N=28):
Weight reduction: 11.2 kg (24.7 lb., Mounjaro 15 mg), 6.9 kg (15.2 lb., injectable semaglutide 1 mg) and 0 kg (placebo), p<0.001
Fat mass reduction: 9.7 kg (21.4 lb., Mounjaro 15 mg) and 5.9 kg (13.0 lb., injectable semaglutide 1 mg), p=0.002
How Often Do You Use Tirezepatide?
This is a once a week injection. Each Mounjaro box contains four injection pens, one for each week.
Do the Injections Hurt?
While pain tolerance is personal to each person, the general consensus is that the injections do not hurt. The needle is tiny.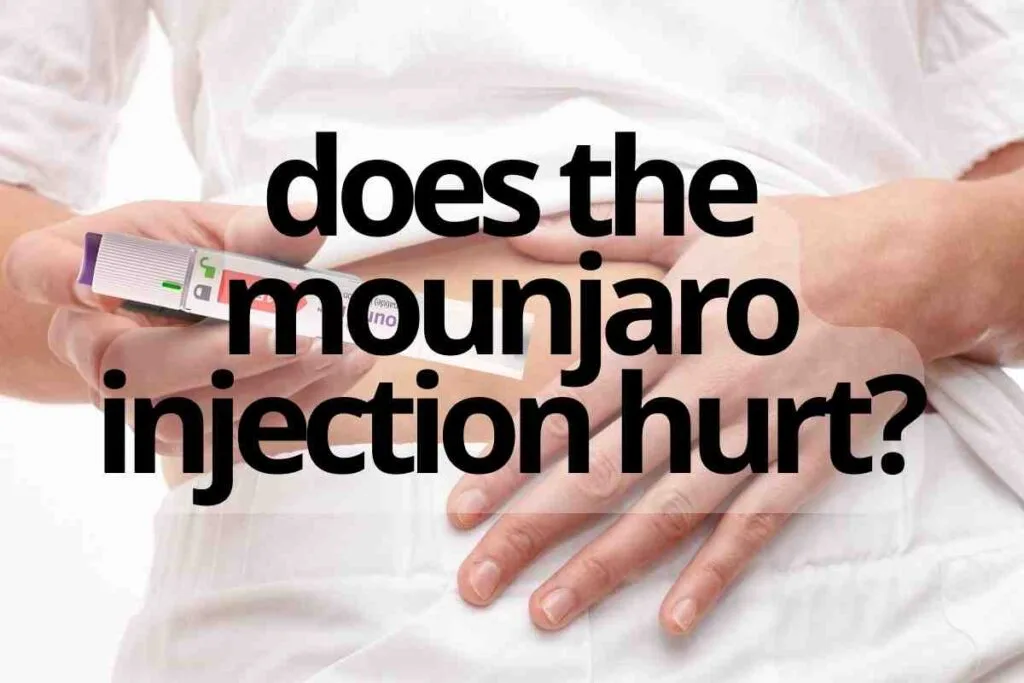 The auto-injector pen makes the process simple and quick.
Where Do You Inject Mounjaro?
The locations for injecting Mounjaro are: back of arm, thigh, or stomach. Read our complete guide to Mounjaro injections. We talk about changing up injection areas, when to get help (hint, don't inject your arm by yourself!) and what to expect after.
When Do You Increase Mounjaro Dose?
There is no set time limit on when to increase your dosage. While typically a dose change is done or considered at each four week mark, after completing four injection pens.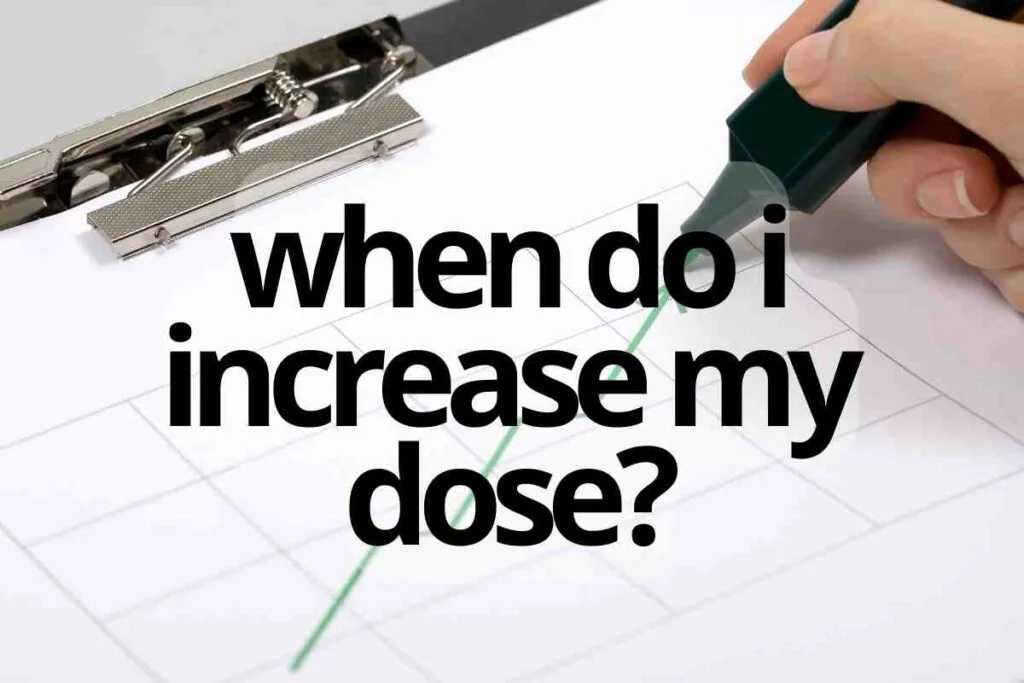 Talk to your doctor if you are having side effects or have stopped losing weight. To best determine your Mounjaro dosage, your doctor will be able to evaluate your medical history and your current experience to find which dose is best for you at this time.
Questions About Buying Mounjaro
With the recent Mounjaro shortage, we often see many questions from our community about buying it.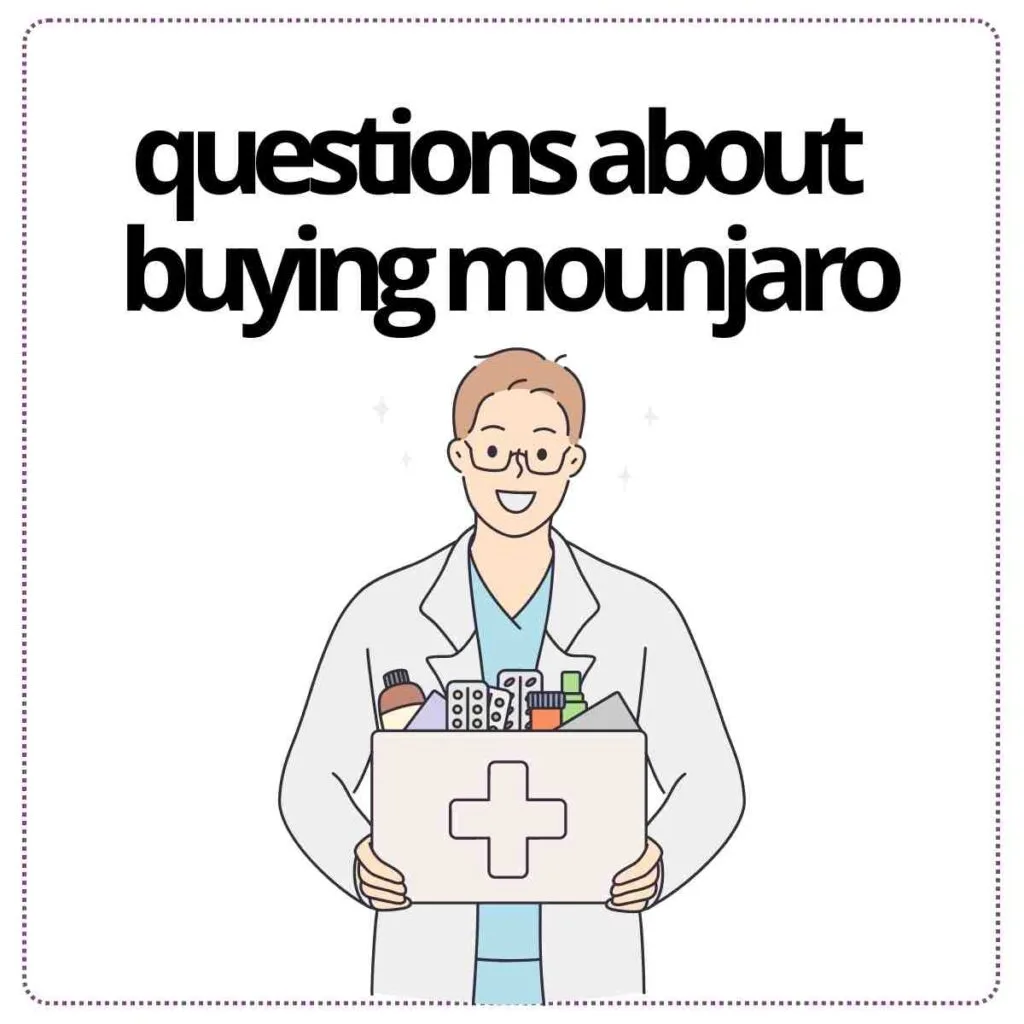 From if its in stock to where to buy online, let's talk about buying Mounjaro.
Which Pharmacy has Mounjaro in Stock?
While as of late February 2023, the Mounjaro is back in stock nationally – there are still local shortages happening.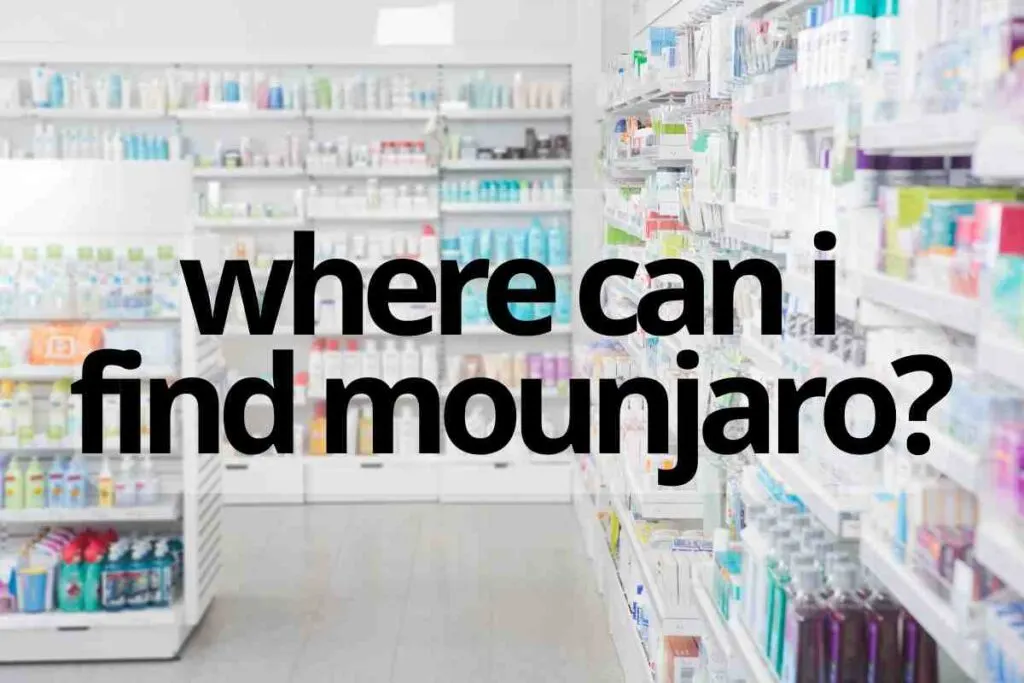 If you use a local pharmacy, it is best to call before submitting a refill and ask if Mounjaro is in stock and if not when can you expect it.
What Online Pharmacies Sell Mounjaro?
A popular option is the Amazon Pharmacy. Yes, they have a pharmacy. Another online pharmacy option that our community has had success with is PillPack.
If you are looking for a mail order option, the popular pharmacy big box stores like Walgreens and Walmart now offer mail order.
Where Can I Buy Mounjaro?
Mounjaro requires a prescription from your doctor. Contact your doctor to see if this is a good treatment option for you and your condition.
Obesity Treatment Questions
While this is a Mounjaro FAQ – there are often questions about other obesity treatments on the market compared to Mounjaro.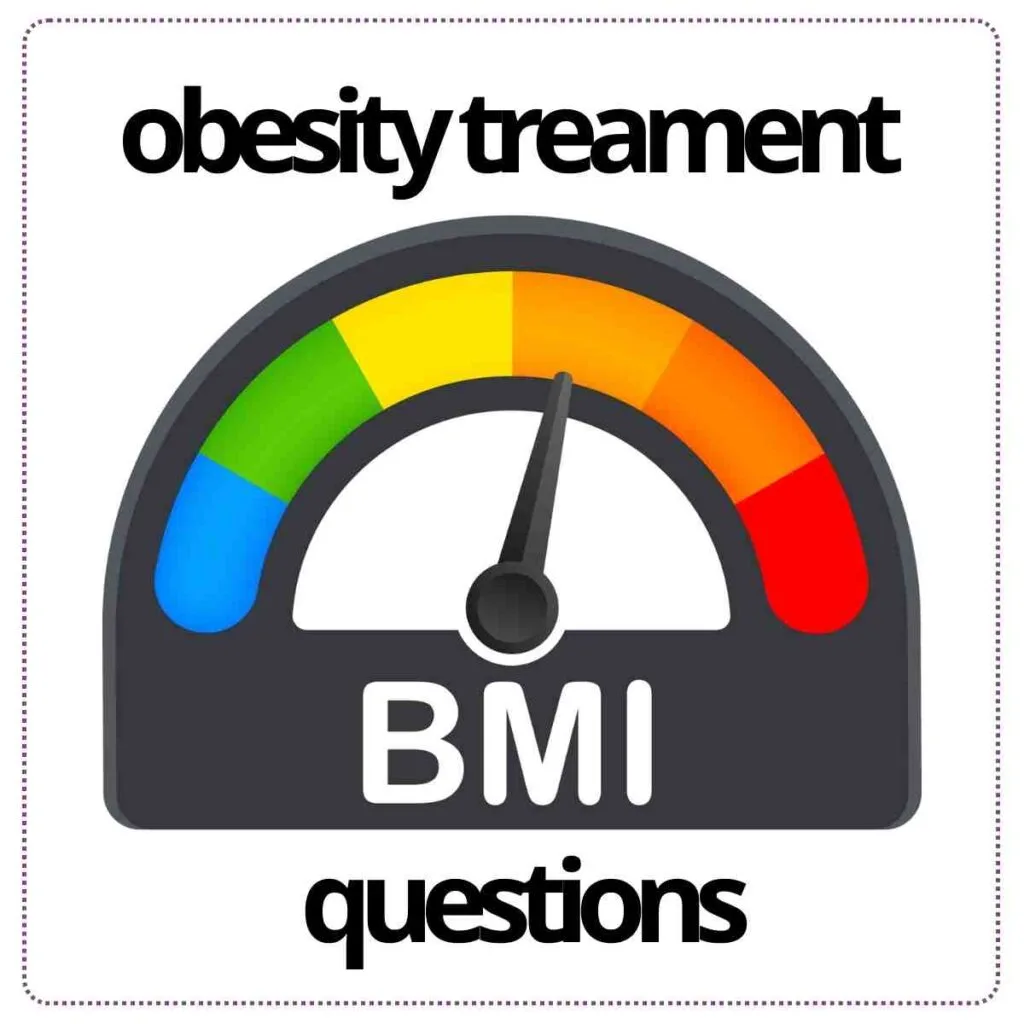 We covered the Mounjaro vs Wegovy here, but let's answer other obesity treatment related questions.
Are Mounjaro and Ozempic the Same Thing?
While both are used to treat type-2 diabetes and off label as a weight loss treatment, no Mounjaro and Ozempic are not the same thing.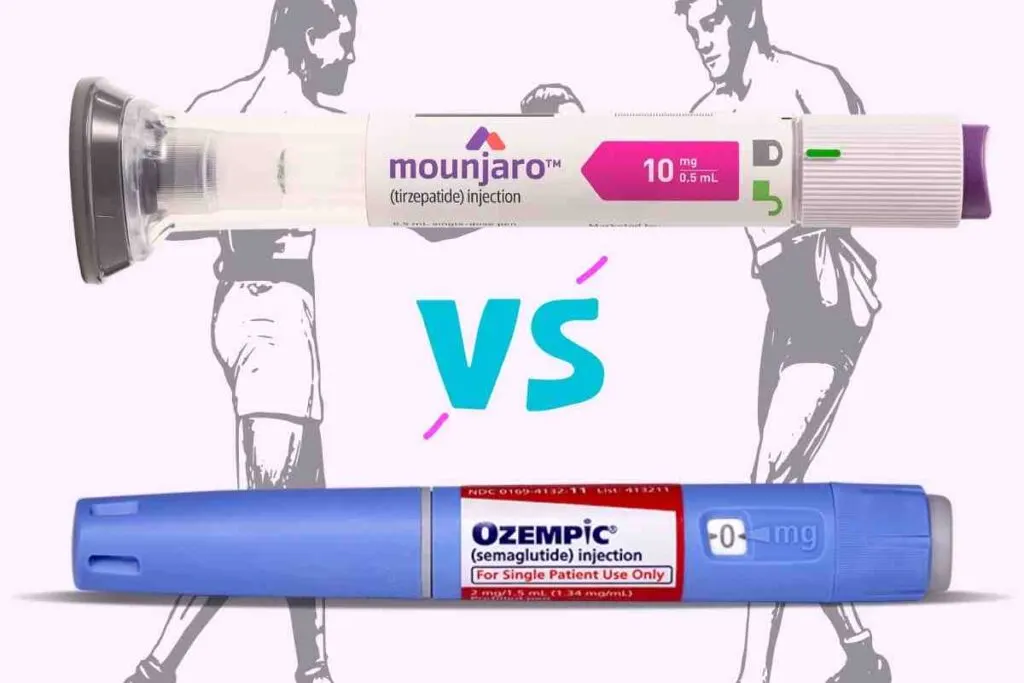 Mounjaro is a GIP and GLP-1 receptor agonist while Ozempic is a GLP-1 receptor agonist. Both drugs stimulate naturally occurring GLP-1 receptors, but Mounjaro goes a step further by also targeting GIP.
Is Mounjaro Better than Weight Loss Surgery?
Weight loss surgery, such as the gastric sleeve is an invasive treatment for losing weight. That isn't necessarily a bad thing, but when asking if taking an injection is better than WLS, there are multiple things to consider and invasiveness is definitely one of them.
With gastric sleeve bariatric surgery, the average weight loss is 25% to 30 % of your body weight in the first one to two years. (source: Cleveland Clinic)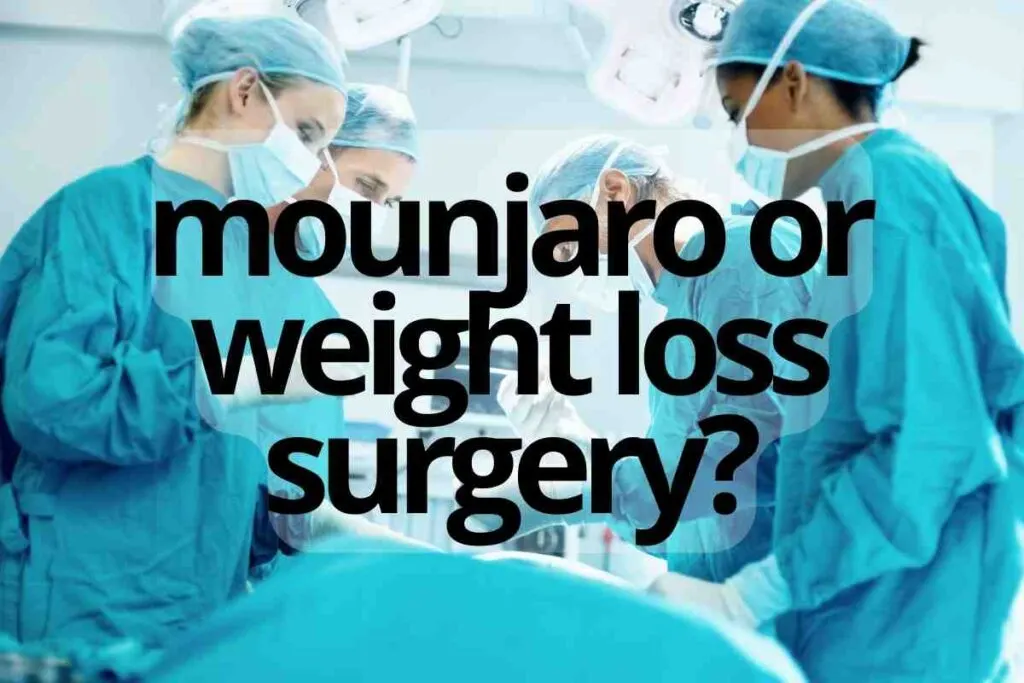 Weight loss on Mounjaro can vary per person (as can it with weight loss surgery.) According to clinical trials, participants treated with Mounjaro in studies lost between 5.5 kg (12 lbs) to 11 kg (25 lbs) on average according to drugs.com.
In order to maintain weight loss with gastric sleeve bariatric surgery, you will need to continue to watch what you eat – just as you would if you choose the Tirezepatide route.
Are Mounjaro and Wegovy the Same?
As mentioned above when talking about Ozempic, no Mounjaro and Wegovy are not the same. That said, Wegovy and Ozempic are the same. You may hear them referenced as semaglutide, which is the drug name. Wegovy and Ozempic are the brand names.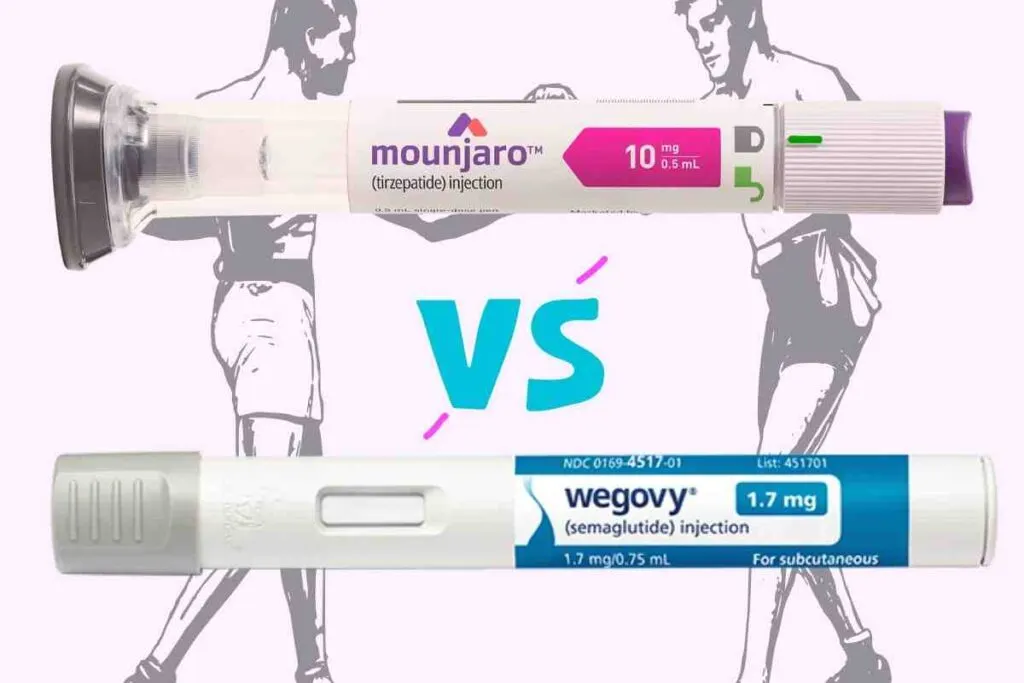 Wegovy brand name refers to the weight loss treatment from Novo Nordisk. Ozempic brand name refers to the type-2 diabetes treatment.
There is no clean cut answer as to if Wegovy or Mounjaro is better. This will vary on many factors.
Will Mounjaro for Weight Loss Be a Different Name?
There is speculation that like Novo Nordisk having two names for semaglutide, that Lilly will have an additional name for Tirezepatide for weight loss.
Mounjaro Insurance Questions
Here are answers to your health insurance covering Mounjaro questions.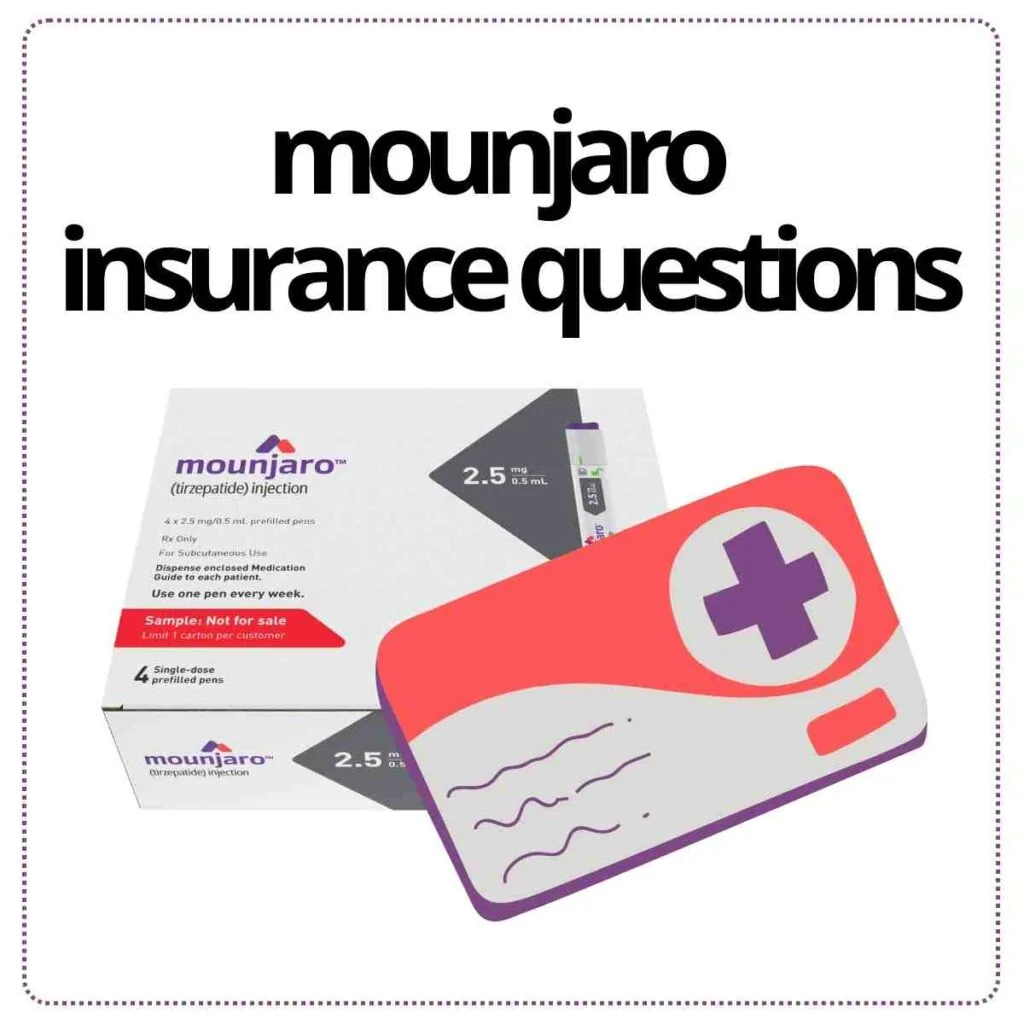 What is a PA?
If your health insurance is requiring a PA, that means prior authorization. When an insurance company requires a PA, they will not pay for the treatment until it is authorized. The term PA may also be used for the term "pre-authorization."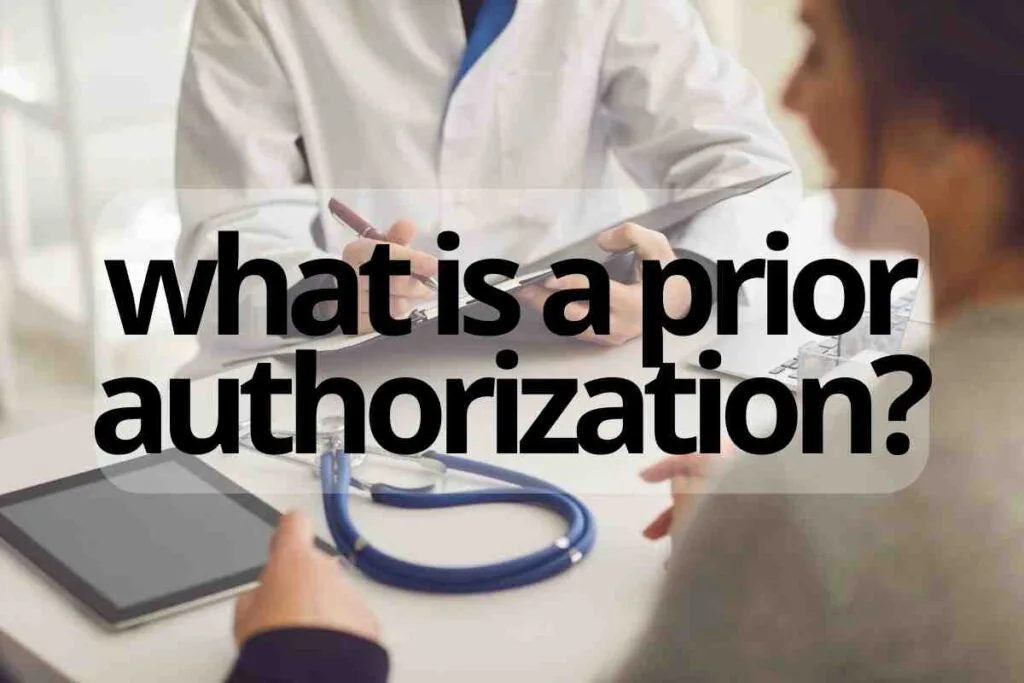 Typically your insurance company will require your doctor to fill out a form stating why you need a particular treatment. Insurance company will then review the prior authorization form to determine if you meet eligibility and that the treatment falls in line with your insurance plan.
Does Insurance Cover Mounjaro?
Insurance coverage for Mounjaro varies. Many companies will cover it, but only for type-2 diabetes. Other companies do not provide obesity treatment.
How Do I Know If My Insurance Will Pay For Mounjaro?
The questions all Mounjaro users want to know, does my insurance pay for it? To find out if you have Mounjaro insurance coverage, contact your PMB and ask if Tirezepatide/Mounjaro is on your insurance formulary. If it is, you will want to make to ask if there are any requirements for coverage.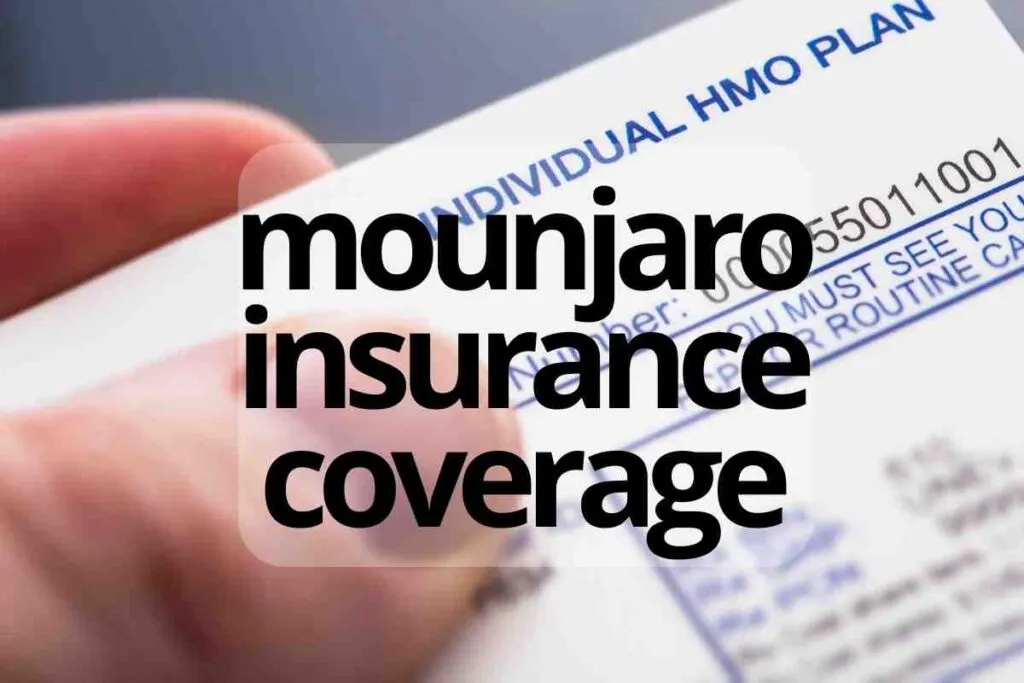 A PBM is a pharmacy benefit manager. This is a third party company that works as the intermediaries between pharmacies and your health insurance provider.
There might be a designation that a certain diagnosis code is used or that you have a P.A. in order for it to be covered. The more information you know, the better when it comes to what your health insurance does and does not cover (and more so, what it requires to have something covered.)
Questions About Side Effects
Make sure to check out our post on Mounjaro side effects for more information about potential issues that may occur.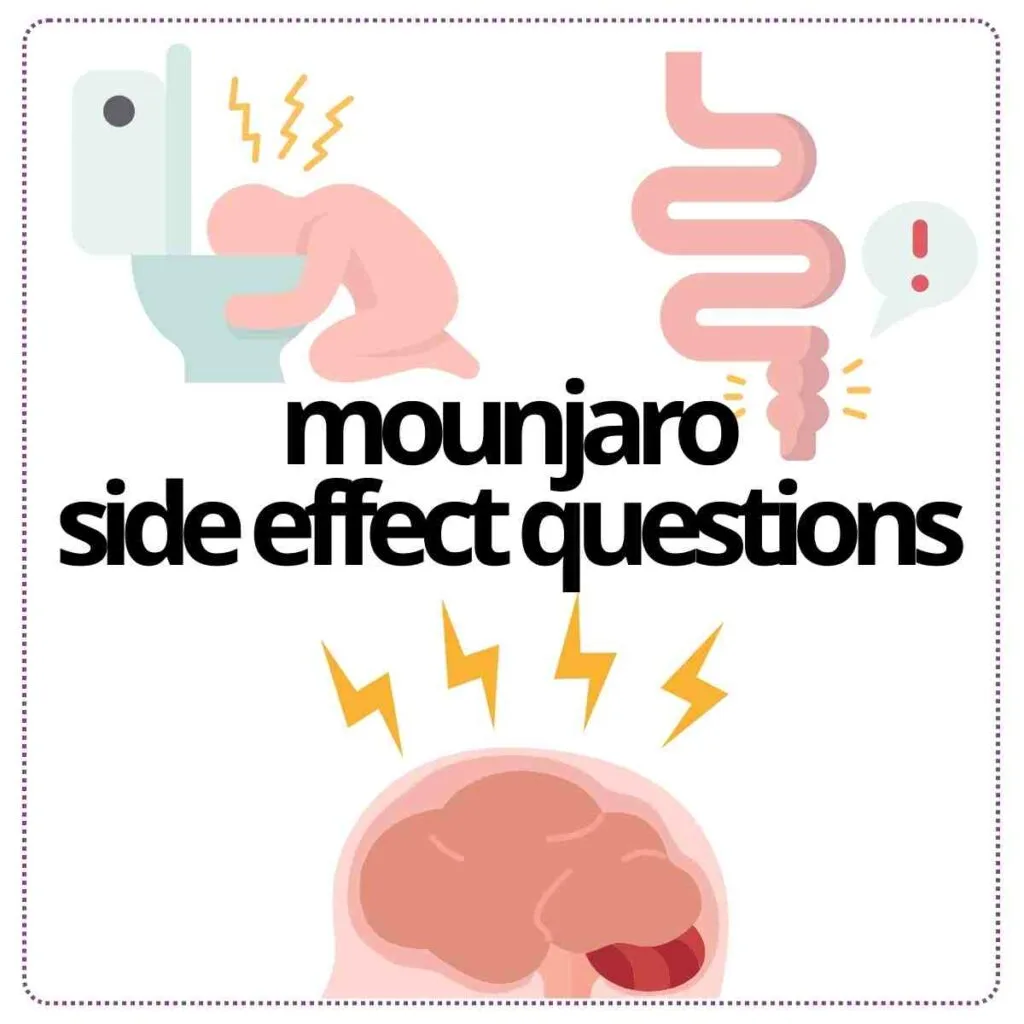 Your doctor will be able to provide direction if you are dealing with problematic side effects.
Are Mounjaro Side Effects Immediate?
Typically people notice side effects in the first few days after an injection. Like side effects with anything, this will vary per person so not necessarily are immediate but varies per person on when they may and if they occur.
Can Mounjaro Cause Constipation?
Constipation is a frequent side effect that we hear from our community.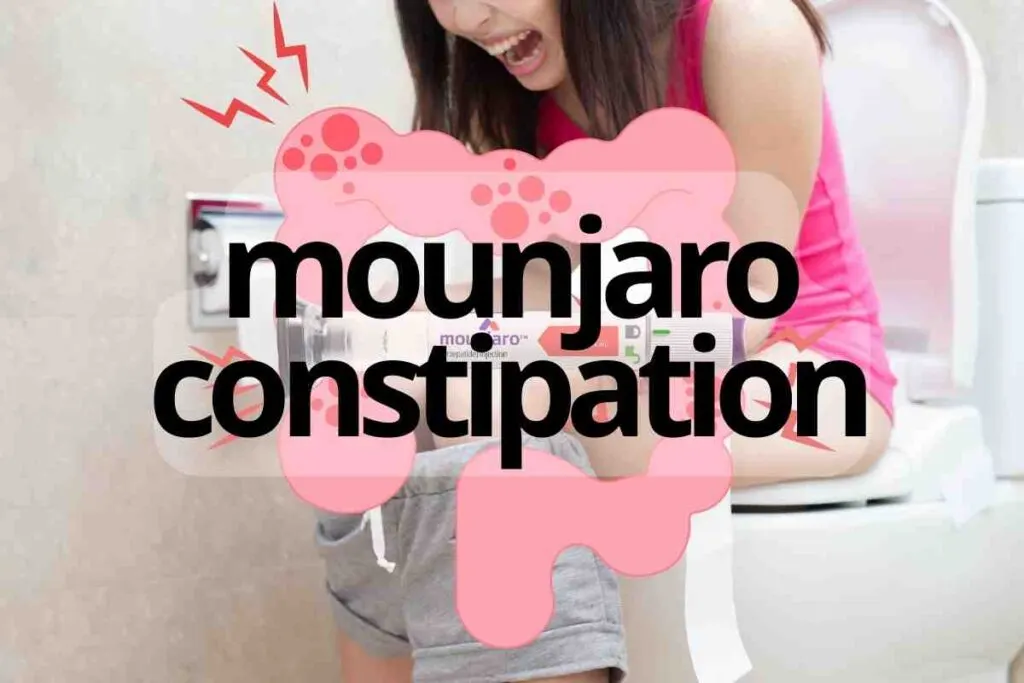 Make sure that you are drinking plenty of water, taking fiber and a stool softener if necessary.
Can Mounjaro Cause Headaches?
Headaches are a known Mounjaro side effect. Make sure that you are drinking plenty of water, eating and sleeping well. Lack of these can also result in a headache, so cover your bases.
Will Mounjaro Cause Hair Loss?
Hair loss often occurs with weight loss. The change in diet can put your hair into a state of shock.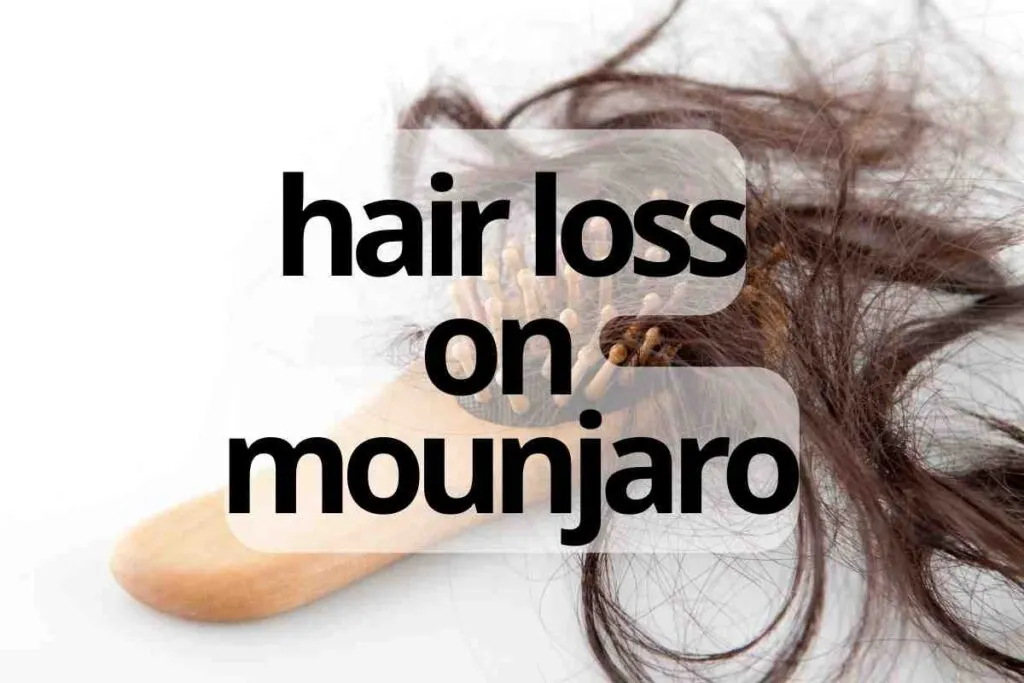 That said, it is manageable – typically ensuring you are eating a balanced diet and have the proper nutrients and vitamins. Learn more hair loss with weight loss from Medical News Today.
Will Mounjaro Make You Tired?
While the jury is out on if fatigue and tiredness is a common Mounjaro side effect, we have heard many people do experience this. This often happens most after either an injection or when a Mounjaro dosage is changed.
Why Am I Cold After My Mounjaro Injection?
While this does not happen to everyone, this is often a common known side effect. Here is what Dr. Daniel Rosen gives 3 reasons on why you are cold.
If you have been on Mounjaro any amount of time and lost weight, you have lost subcutaneous fat. That fat keeps you warm. Now that it's a thinner layer of subcutaneous fat, it's like you threw off your coat and you are going to be colder.
Mounjaro works by tricking your body that there is a large amount of food in your intestines. Your body routes the blood towards your core, which makes your extremities feel colder.
In a state of weight loss, your body tries to conserve energy in places and it may not allocate as much energy and calories towards warming you up.
More Mounjaro Questions and Answers
We hear your questions and will do our best to answer (with sources, when possible.)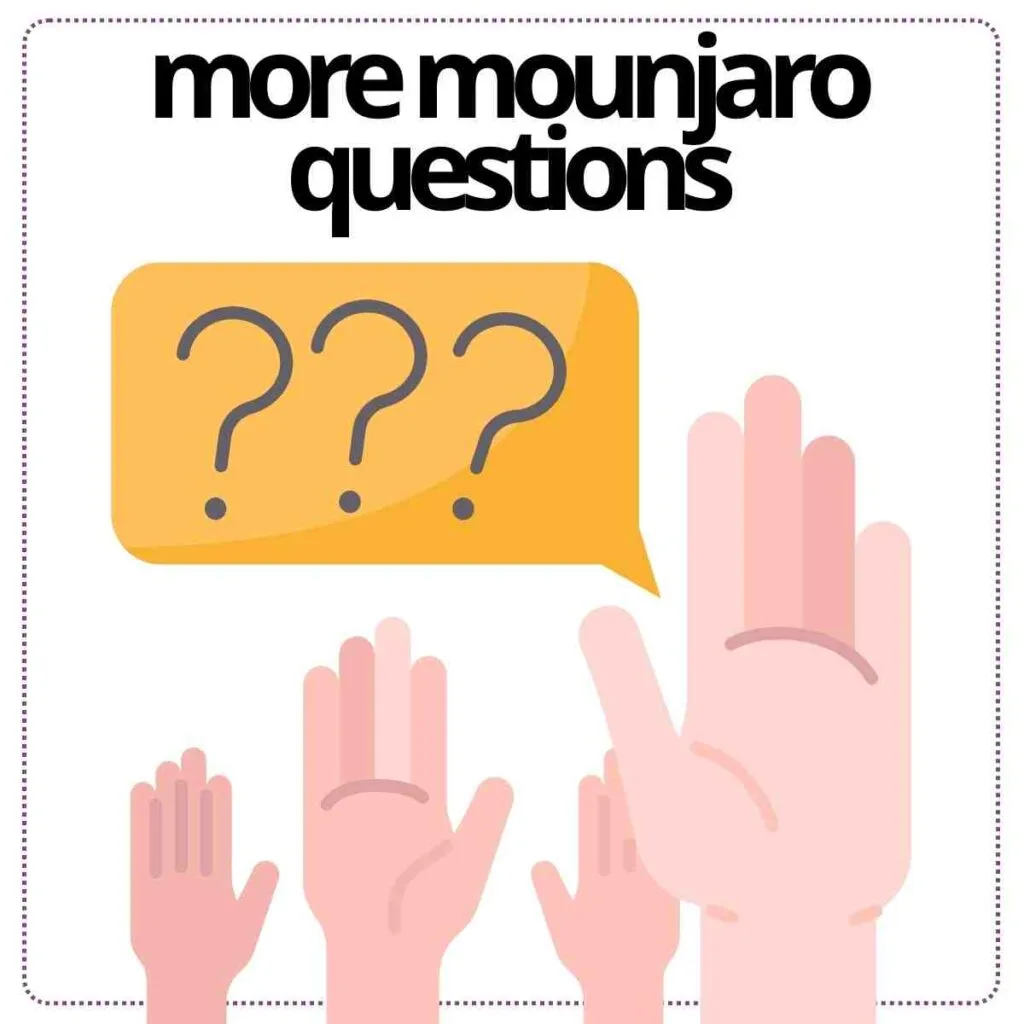 Don't forget, if you have a question – drop it in the box below and we will update this Mounjaro FAQ with answers.
Will I Have to Stay on Mounjaro For Life?
This answer, like all things will vary but the question is valid. Are you using Mounjaro for type-2 diabetes, weight loss, insulin resistance or a combination of? This may dictate your answer.
For each of us, the length of time we are on Mounjaro will vary depending on many factors including medical advice received from your doctor.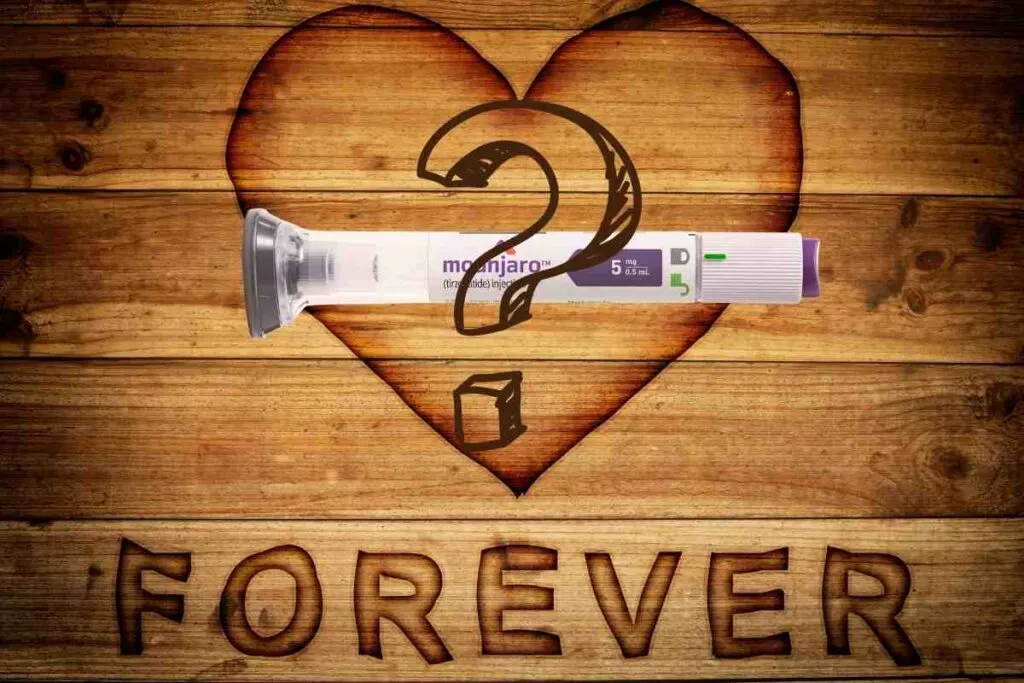 For those using Mounjaro for weight loss, we've heard many different scenarios.
Some are planning on taking while they can still afford it. The grandfather Mounjaro Savings Card users will see an end to savings on either June 30, 2023 – if no insurance coverage, or 12/31/23 if insurance helps with paying.
Others are lowering their dose with their doctors guidance to find a suitable dosage while still maintaining weight loss.
Something to remember though, if you have a disease – chances are you are on a medication for it. Whether it be for diabetes or another chronic condition, think of obesity as a disease and this as the treatment.
Do I need to have type 2 diabetes to use Mounjaro?
While currently, the FDA approval is for type 2 diabetes. Talk to your doctor to determine if off-label use would work for you.
Is Mounjaro available outside the United States?
Yes, currently Mounjaro is available in Canada with a valid prescription and in Europe. Mounjaro is currently not available in Mexico.
Can I Take Mounjaro When Pregnant?
Your doctor will be able to help determine if you should use Mounjaro while pregnant. From the FDA prescribing information:
Available data with MOUNJARO use in pregnant women are insufficient to evaluate for a drug-related risk of major birth defects, miscarriage, or other adverse maternal or fetal outcomes. There are risks to the mother and fetus associated with
poorly controlled diabetes in pregnancy (see Clinical Considerations). Based on animal reproduction studies, there may be risks to the fetus from exposure to tirzepatide during pregnancy. MOUNJARO should be used during pregnancy only if the potential benefit justifies the potential risk to the fetus.
How Do I Get Mounjaro?
Mounjaro requires a prescription. Talk to your doctor to determine if this is the best treatment option for your condition.
We look forward to hearing your Mounjaro questions. Stay on top of the latest with our frequently updated Mounjaro News web story.
This information is for educational use only. Any medical advice should be discussed specifically between you and your medical professional. Information provided here is not

We are excited to expand our keto content to include other solutions our community is using to achieve optimal health. While we understand that this may not be for everyone, we do know that people are seeking information about obesity as a disease and solutions, such as Wegovy, Ozempic / Semaglutide and Mounjaro / Tirezepatide.

Please direct any questions in regards to personal use with your doctor and any questions in regards to coupons, etc should be discussed with your pharmacy or with the pharmaceutical customer service.
Mounjaro FAQ – Tirezepatide Questions and Answers