Due to the Mounjaro availability issue, many are left without their script. Here's what you need to know.
If you are like many of us and have tried picking up your refill or new order for Mounjaro, perhaps you have been hit with a notice saying the pharmacy will let you know when it's back in stock.
What to Know About Mounjaro Availability
The dreaded message that your Mounjaro dosage is out of stock can be a total bummer. Know you are not alone and that many people are experiencing this setback.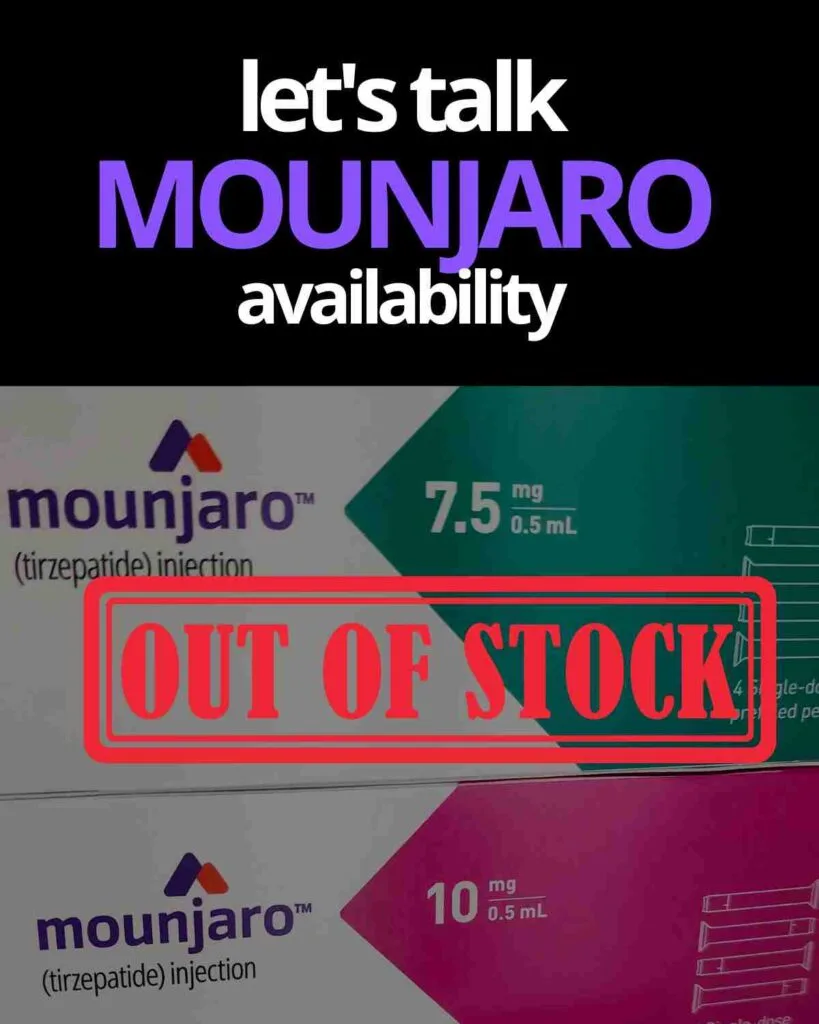 Here are 3 things that we have learned in regards to Mounjaro availability and the FDA shortage.
Tirezepatide/Mounjaro currently has 2 dosages on the FDA drug shortage list.
When will Mounjaro availability return to normal?
If your pharmacy is unable to immediately fill your Mounjaro, know their back order policy.
Let's dive into these 3 topics of things you should know about the Mounjaro availability that's affecting many of us.
Mounjaro FDA Drug Shortage
Currently, there are 2 Mounjaro dosages that are on the FDA drug shortage list. This means there is a large wide-spread shortage of these particular Tirezepatide dosages. Read more about the Mounjaro shortage.
First, reported on 12/15/2022 – Mounjaro 5mg and Mounjaro 10mg are both currently in shortage.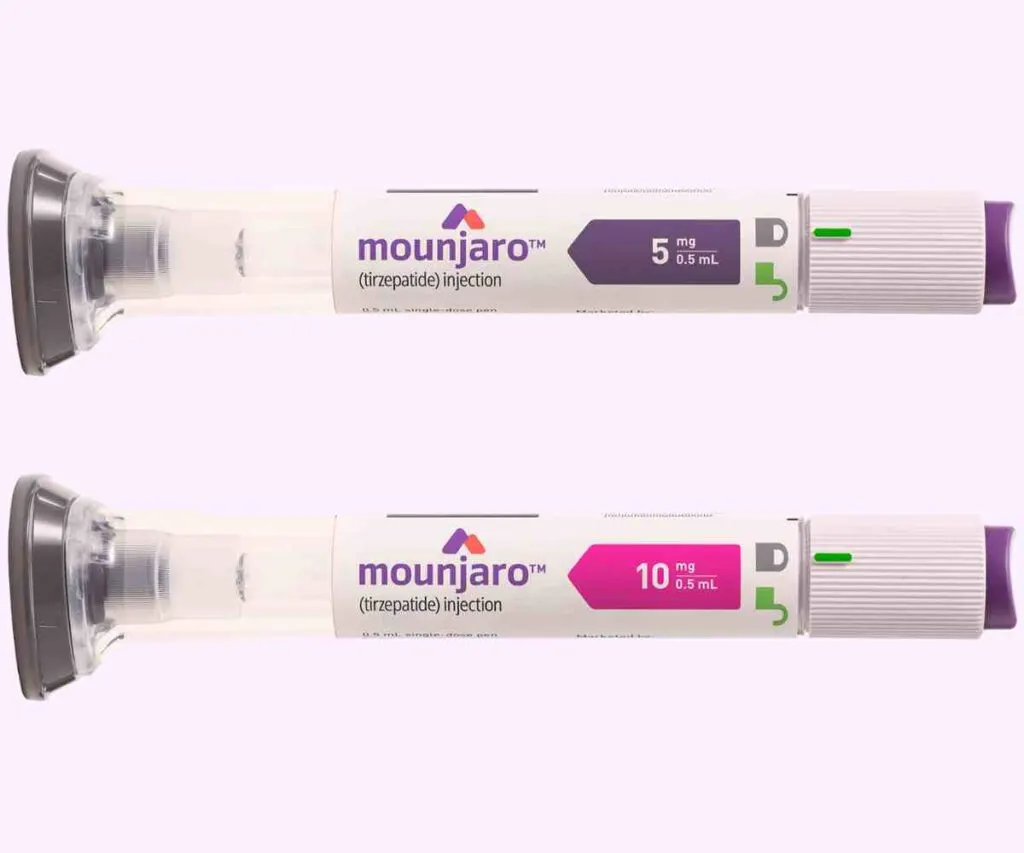 Since the FDA drug shortage list applies nationally – if you are needing either of these dosage amounts, you will have a hard time finding these two dosages at any pharmacy in the United States.
Let's say you have a Mounjaro 7.5mg dosage unavailable – there is a chance that this is just a local shortage or perhaps just with your pharmacy. Ask your pharmacist or pharmacy tech when they expect to receive their next shipment.
Something to note – the FDA drug shortage list is an overarching list from drug manufacturers when a drug supply is lacking on a national level due to production or other issue. Even if your dosage is not on the FDA list, there is a change that there is a local supply issue.
When Will Mounjaro Be Back in Stock?
While the Mounjaro availability at your particular pharmacy is unknown, here is what we know in regards to nationwide availability According to the FDA shortage list – Mounjaro 5mg and 10mg should be back to full shipments in February 2023.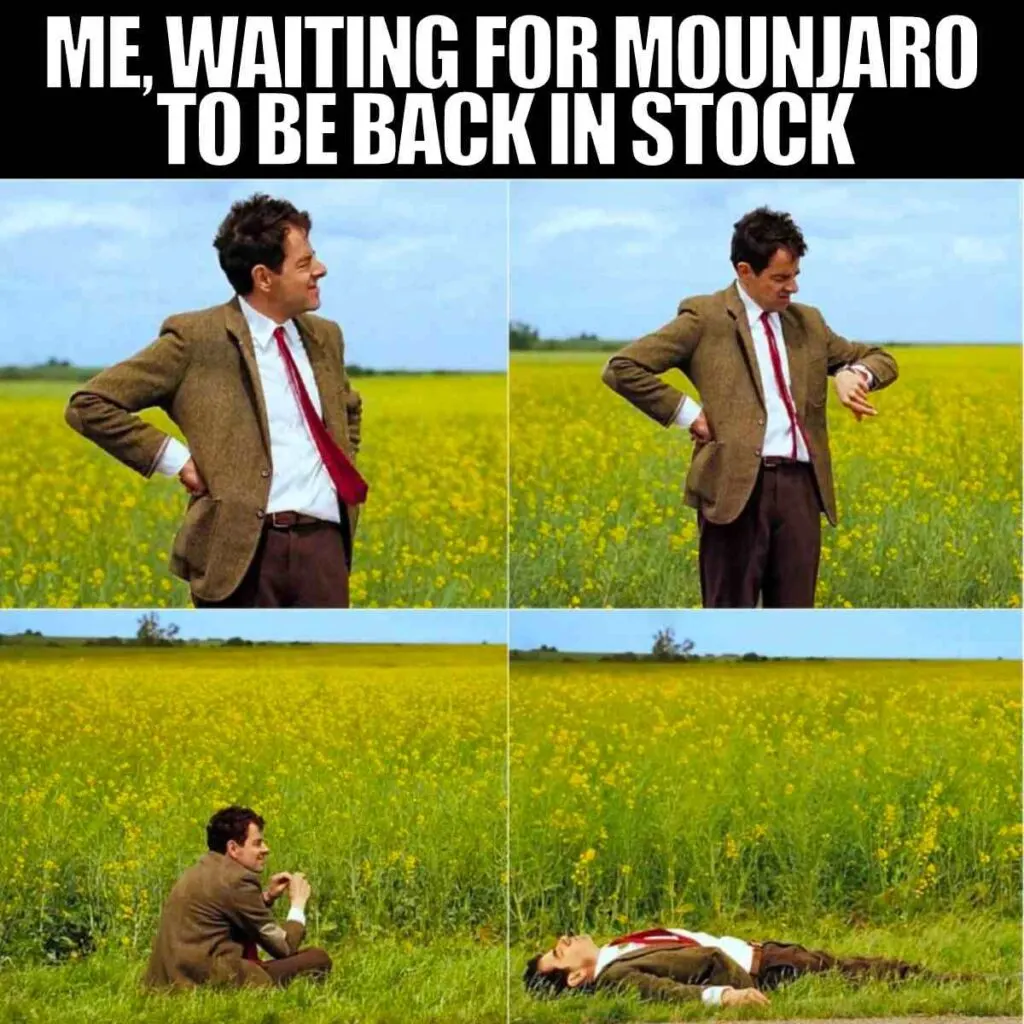 Seeing we only have a week left in the month, let's cross our fingers that this statement is what will actually happen and Mounjaro availability will return to it's regularly scheduled program ASAP.
Know Your Pharmacy's Back Order Policy
While hearing that your Mounjaro order is on back order is not great news, what you do next is critical in ensuring that when your Pharmacy does get it back that you do get your script.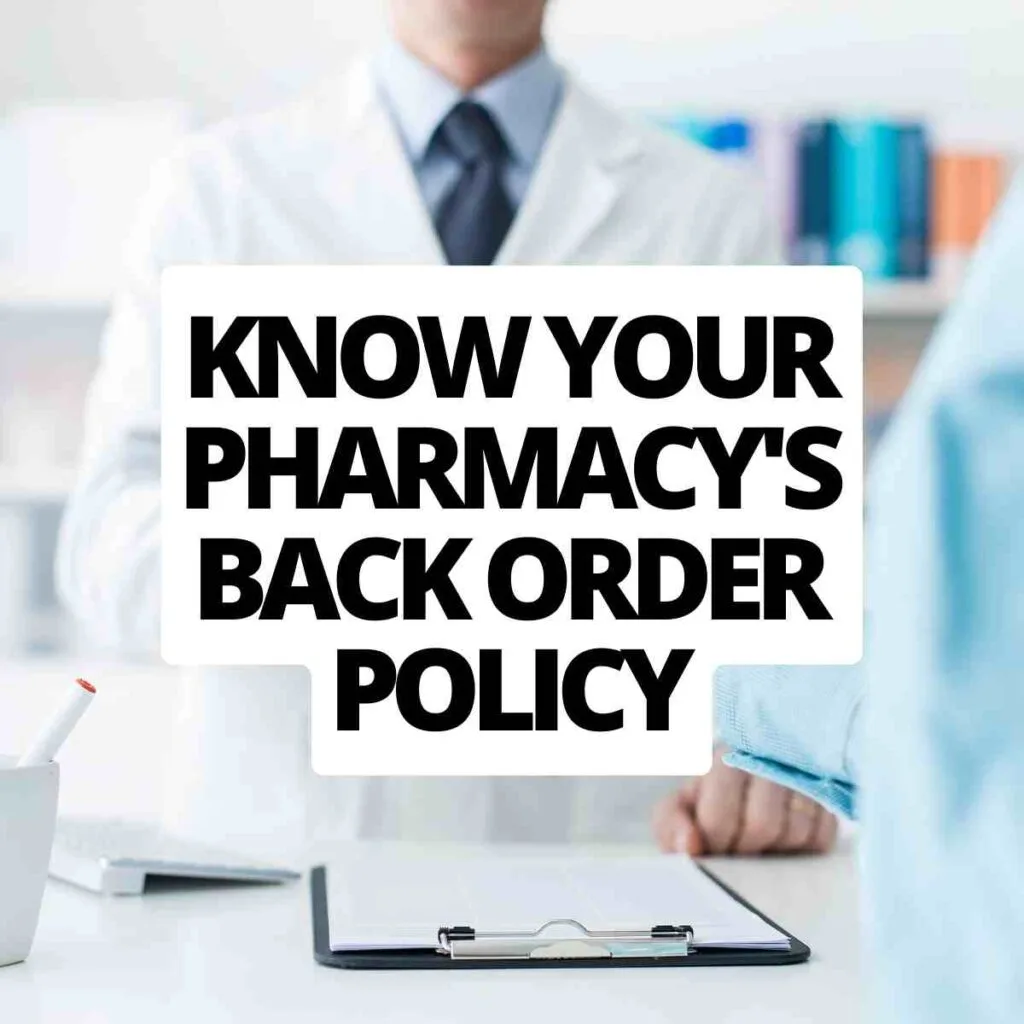 If your pharmacy notifies you that your Mounjaro is out of stock, make sure to ask 2 things:
When do you expect Mounjaro to be available to be filled?
What is your pharmacy back order policy?
Each pharmacy has a different policy in regards to how prescriptions are handled when they are out of stock and on back order. Knowing what your pharmacy back order policy is will know if you need to possibly transfer to another pharmacy, call to check on availability or if this is an automated system.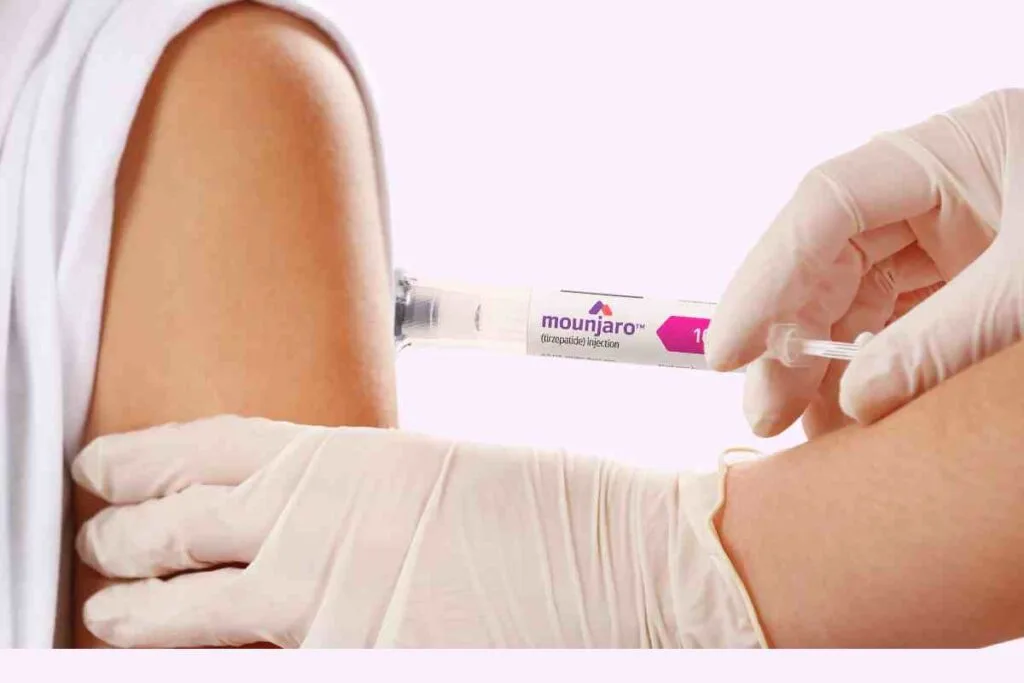 Some pharmacies for example, cue who gets what by order. Others you might need to call in and check back often to ensure when it does arrive that you are on the list to receive you Tirezepatide.
There is no broad over-arching medication back order policy for every pharmacy. It is individual per pharmacy, so you will want to discuss with your pharmacist to make sure when Mounjaro availability is back that you get your order.
Switching Mounjaro Dosages
If you are unable to fill your Tirezepatide due to a lack of Mounjaro availability – talk to you doctor. There maybe an option for you to change to a different Mounjaro dosage if it's right for you.
Do make sure that if you are say moving to a 7.5mg from a 5mg that your pharmacy is able to readily get the dose needed.
More Info in Regards to Mounjaro Availability
Here are more common questions we are hearing in regards to Mounjaro availability.
Is Mounjaro Available in Canada?
Many Canadian pharmacies allow US prescriptions to be mailed to your home. Typically, medication in Canada is significantly cheaper than in the United States. That said, Mounjaro is not available in Canada, yet. It was approved but currently not available for commercial purchase.
Is Mounjaro available without insurance?
Yes, read more on Mounjaro cost to learn the exact price and what you will need to be able to get Tirezepatide.
How long has there been a Mounjaro shortage?
Eli Lilly first reported the Tirezepatide / Mounjaro shortage in December 2022.
Will I be able to use my coupon when it's available?
We hope that this shortage issue is brief and that we can get to a point where our monthly refill isn't an issue to get. Make sure to read our latest post on NSVs to help you celebrate those non-scale wins.
This information is for educational use only. Any medical advice should be discussed specifically between you and your medical professional. Information provided here is not

We are excited to expand our keto content to include other solutions our community is using to achieve optimal health. While we understand that this may not be for everyone, we do know that people are seeking information about obesity as a disease and solutions, such as Wegovy, Ozempic / Semaglutide and Mounjaro / Tirezepatide.

Please direct any questions in regards to personal use with your doctor and any questions in regards to coupons, etc should be discussed with your pharmacy or with the pharmaceutical customer service.
Mounjaro Availability – 3 Things You Need to Know is part of our Mounjaro Weight Loss series