Delicious Keto Crockpot Recipes – Dump, Set and Let the Slow Cooker Do the Work!
The best meals are the ones that you come home to and they are already done cooking!
Best Keto Crockpot Recipes
That's the beautiful thing with the slow cooker. It's like you can jump dump your ingredients into the Crockpot, give it a stir, set the temperature, and BOOM.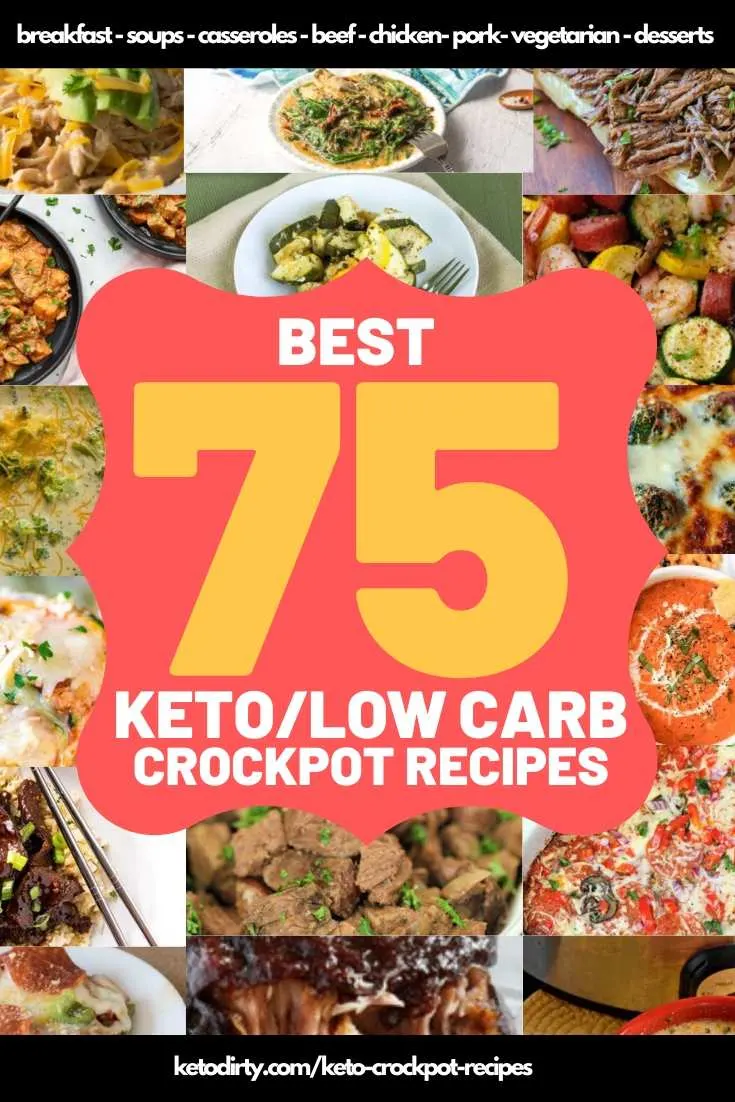 Walk in the door and it's like you have somebody who has been cooking your delicious keto slow cooker meal all day for you!
Here at Keto Dirty, we are go big or go home type people and with this post – we are going BIG. We are sharing ALL THINGS low carb Crockpot – and when we say that, we mean it.
We have collected 75+ of the BEST Keto Crockpot recipes on the internet and categorized them to help you find the best low carb slow cooker recipes for your next meal.
Keto Crockpot Recipes
We told you we went BIG! Over 75+ Keto Crockpot Recipes for you to choose from. Pizza, breakfast, casseroles, chilis, soups, beef, chicken, pork - even slow cooker keto vegetarian recipes!
We want to help you find the perfect low carb slow cooker recipe for your next keto meal!
Just in time for winter and cold weather, let's start this low carb slow cooker recipes list off with the best soup finds!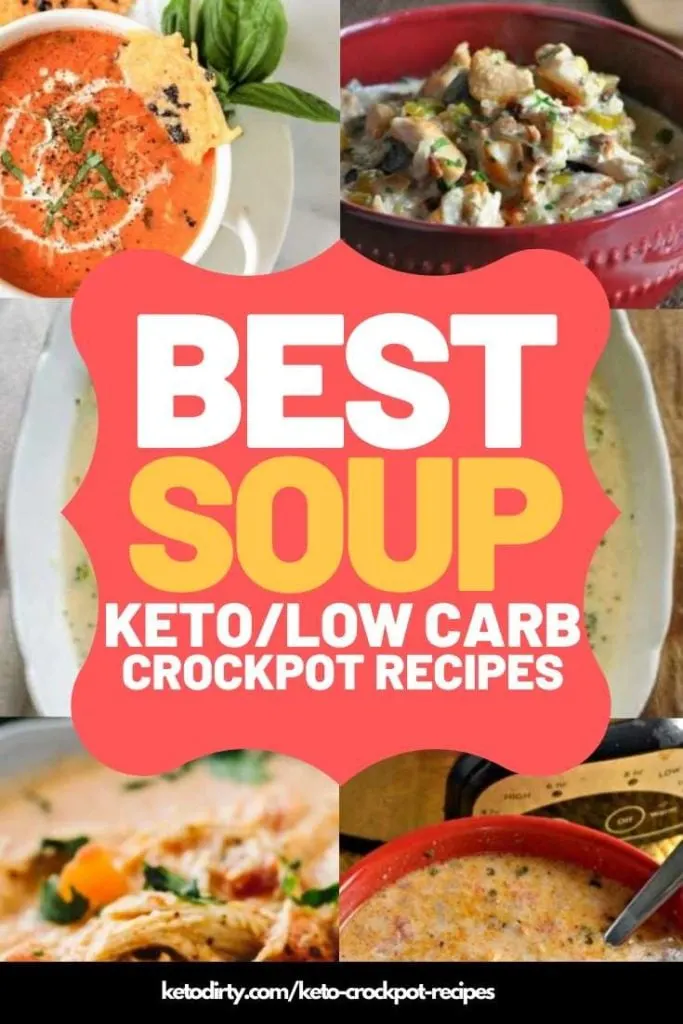 Don't miss our best keto soups post.
We told you there were a TON of low carb slow cooker recipes and with that, we hope that you find the perfect meal slow cooked, just for you.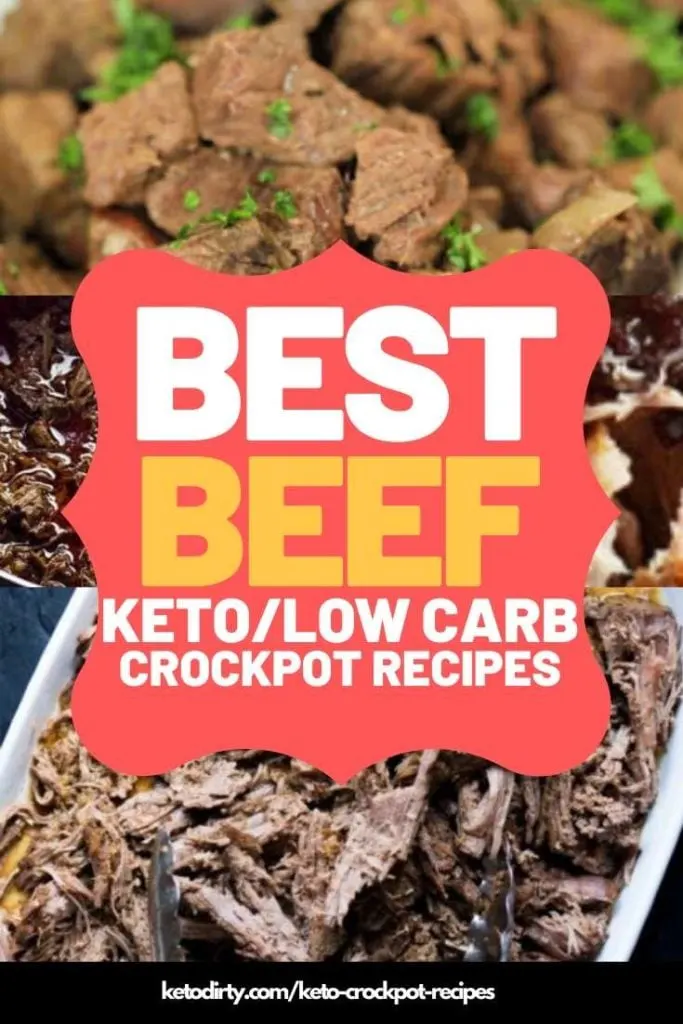 So what do you enjoy crock potting? Is that proper verb for using your crock pot? No idea but I do know that with a slow cooker, you can easily meal prep keto meals with little effort!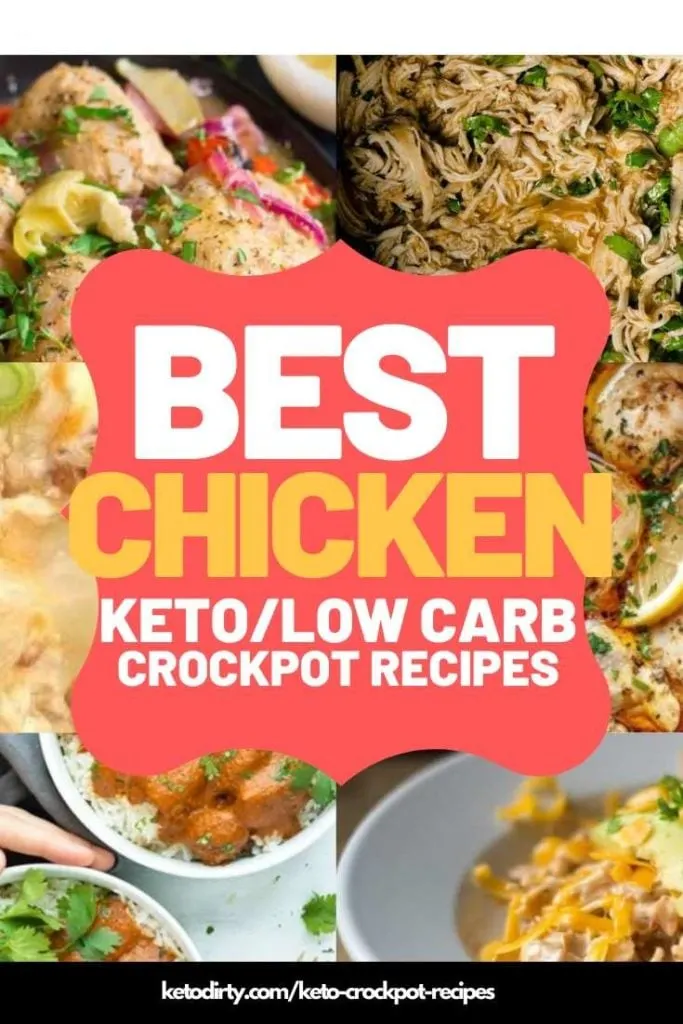 If you enjoyed these keto chicken crockpot recipes, check out all of our keto chicken recipes for even more poultry ideas.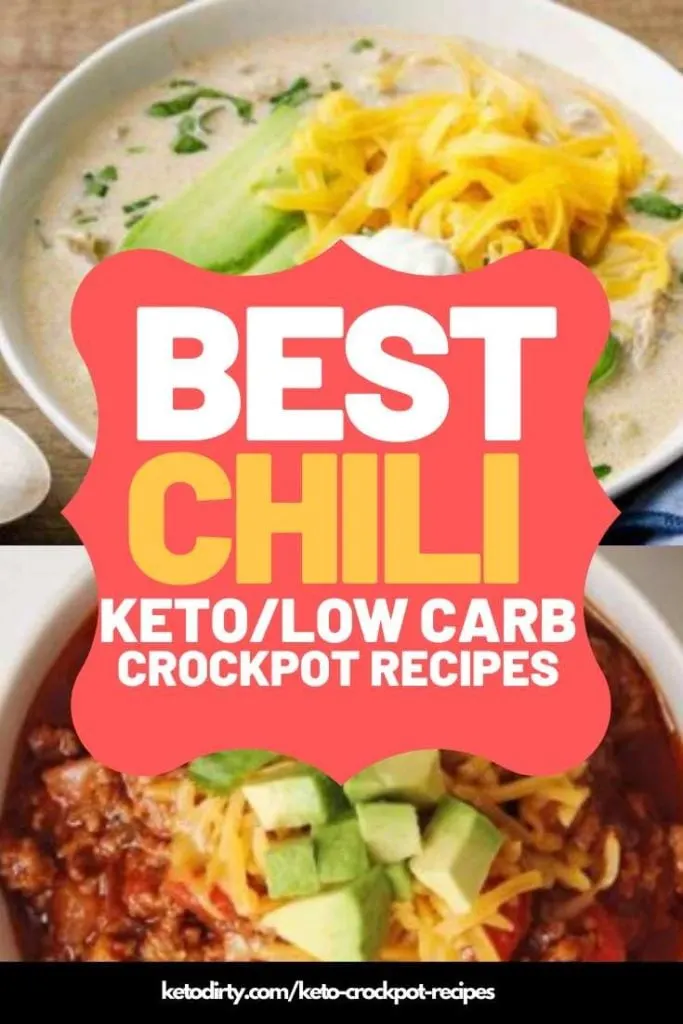 My favorite low carb white chicken chili recipe is going on the weekly meal planner. Our temperatures are dropping here in Texas and that calls for chili.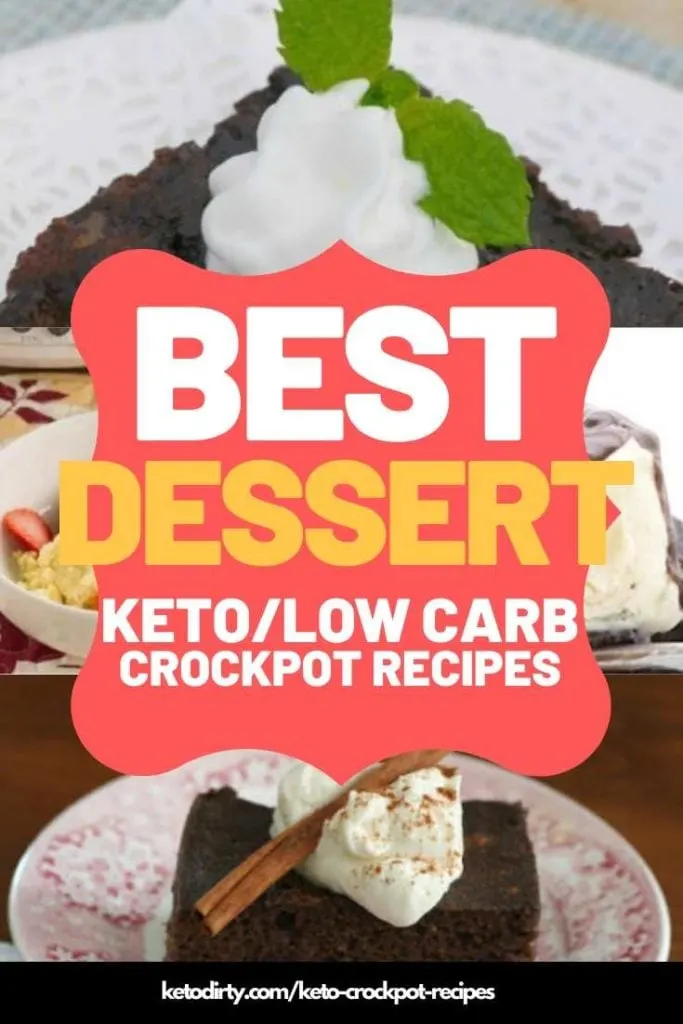 What are your thoughts on making dessert in the slow cooker? Never thought about it but the Crock Pot is just another cooking device!
Keto On!
Remember, that keto is just a state. There are foods that will help you get there. Find what you like. Try new things. Expand your palette.
Happy ketoing! KETO ON!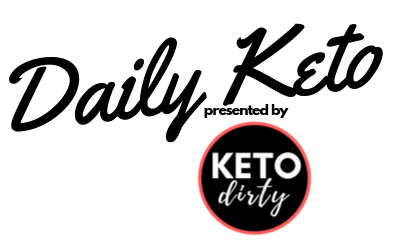 Thank you for your support of Keto Dirty and our Daily Keto Blog. We love bringing you the best of the low carb world!
Are you following Keto Dirty on Facebook?