Our Roasted Rosemary Brussel Sprouts with Bacon and Parmesan Cheese Recipe Makes and AWESOME Keto Side Dish!
If you are looking for a unique side dish that is low carb and keto friendly, we've got it. After starting keto, I made myself start trying new vegetables. Can you believe this 40 year old had never tried cucumbers until she was in her late 30's! I'm baby stepping my way thru various keto vegetables.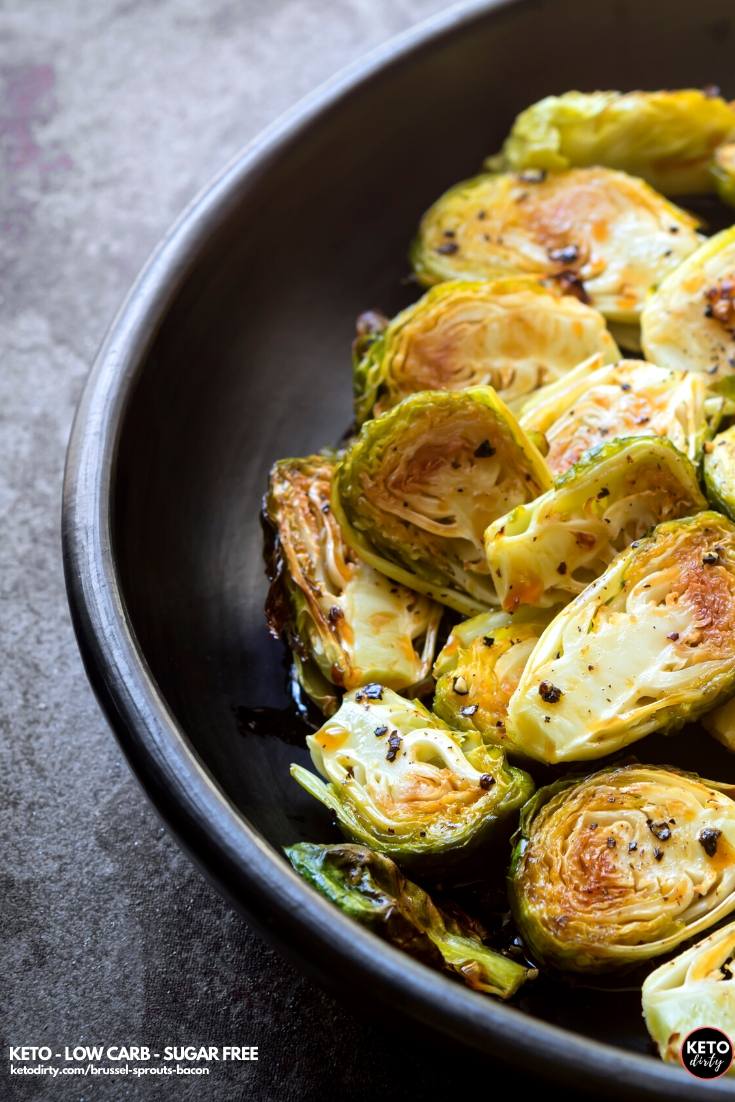 After years of avoiding smelly brussel sprouts, I made the bold move after a friend made them with bacon. I am now a raving brussel sprouts fan! They are keto friendly, low carb and can be made in a variety of ways. This roasted rosemary brussel sprout dish features bacon and parmesan cheese. It is what keto side dish dreams are made of.
Roasted Brussel Sprouts with Parmesan
This isn't just your every day average roasted brussel sprouts recipe. We have one upped the game roasted brussel sprouts with parmesan, bacon and rosemary.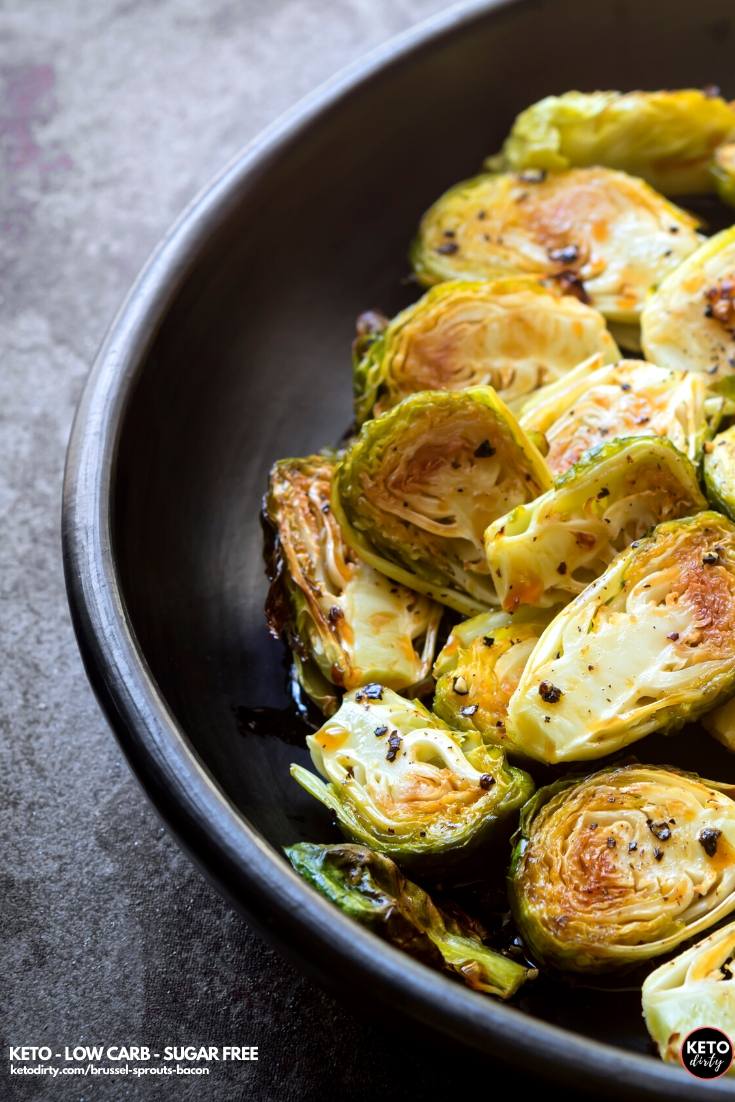 Add in the garlic olive oil and this keto brussel sprouts recipe explodes with flavor!
Brussel Sprouts Carbs
Let's talk brussel sprouts carbs. How many carbs are in brussel sprouts you ask? Let's dive in.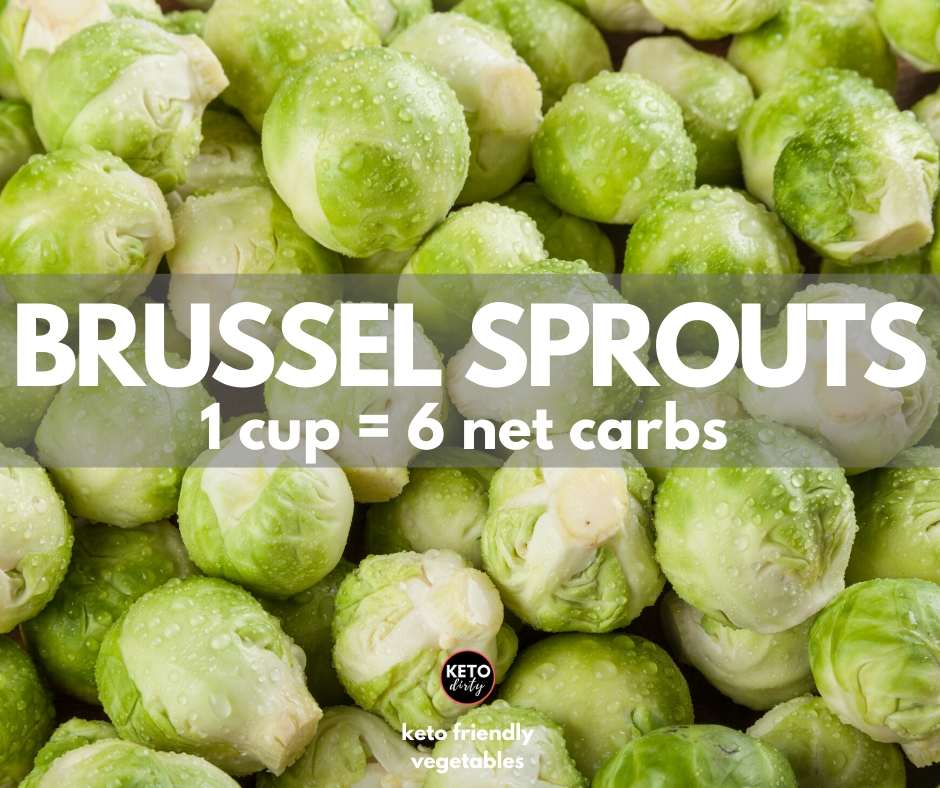 Learn about Carbs in Keto Vegetables
1 Cup of Brussel Spouts has 6 net carbs. (10.4 total carbs, 4.5 fiber)
Here is a better look Brussel Sprouts nutrition data:
| | |
| --- | --- |
| Brussel Sprouts | Nutrient Value |
| Total Carbs | 10.4 g |
| Net Carbs | 6 g |
| Fiber | 4.5 g |
| Sugar | 3.0 g |
| Protein | 4.5 g |
| Calcium | 32.8 mg |
| Iron | .6 mg |
| Potassium | 368.7 mg |
| Sodium | 22.4 mg |
The star of this keto brussel sprouts recipe is bacon. But isn't it always?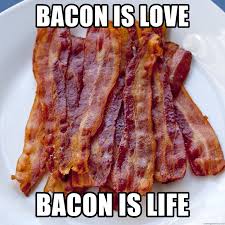 What are your favorite ways to eat brussel sprouts?