The tea is hot but the Olivia Wilde Salad Dressing Recipe is simple to make with just 3 ingredients. Don't forget to add a bitter side of Harry Styles and Jason Sudeiki.
The tea is HOT! I'm not typically a celebrity gossip type person. That said, this dramaedy was too funny to not share the recipe for. Bonus, this viral salad dressing not only comes with hot celebrity gossip, but also is low carb too.
Infamous Vinaigrette Olivia Wilde Salad Dressing
When you mix Olivia Wilde, Jason Sudeiki and Harry Style, who knew. You end up with an easy 3 ingredient vinaigrette salad dressing, that is filled with all shade of bitter. Let's make it!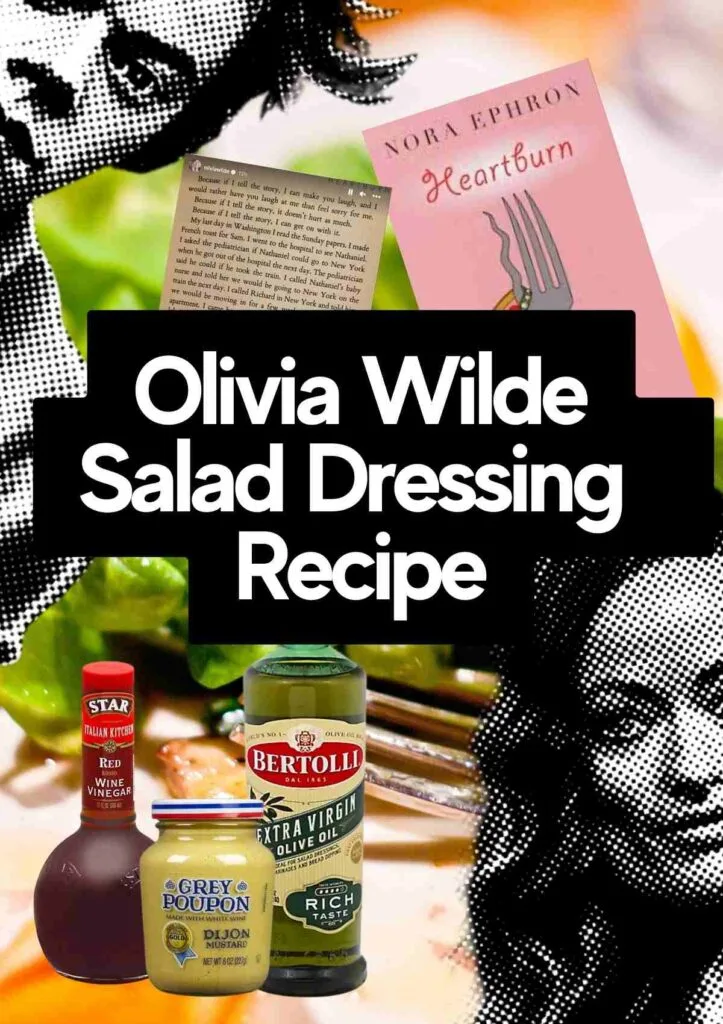 Why the tea and the infamous? It all starts with the nanny to Jason Sudeiki and Olivia Wilde's children.
The former nanny apparently doesn't have an NDA and is a bit miffed that she is no longer employed.
So what's up with the Olivia Wilde salad dressing recipe and why is this such an ordeal?
According to the Nanny, you know – total credible source. Whatever the whole situation is made for TV. Anywho, Olivia Wilde made a salad with the SPECIAL salad dressing for Harry Styles – in the home she shared with Jason Sudeiki.
Special Salad Dressing
When Jason learned of her making THE SPECIAL SALAD DRESSING, all bets were off. According to the Nanny, he laid down in front of her car in an attempt to prevent her from delivering the Harry Styles salad.
Hilarious and stupid. There are such bigger problems in the world but this just was too funny because the internet wanted to know. Okay, what was so special about Olivia Wilde's salad dressing.
Olivia, being the kind soul that she is has delivered. Today on her Instagram stories – she posted this. Yes, friends – it's the infamous Olivia Wilde salad dressing recipe that she made for Harry Styles.
Olivia Posts Salad Recipe on Instagram Story
The internet was a gasp to learn that it was actually just a vinaigrette salad dressing from Nora Efron's book, Heartburn.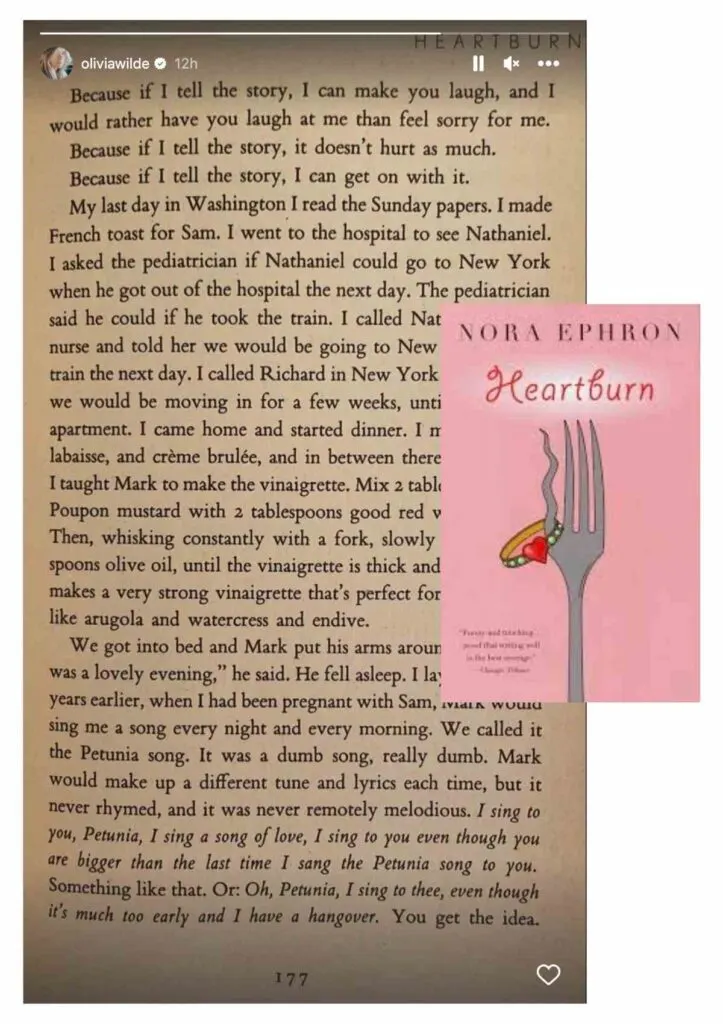 Ironically the 1983 autobiographical novel with details Nora's marriage and divorce from second husband, Carl Bernstein. Random – Heartburn was made into a movie in the 80's.
Wild About Harry
Is this the official salad dressing that made Harry Styles wild about Olivia? We will never know but the hilarious into the whole debacle is just too much.
So what is this salad dressing recipe and how do you eat it. We got you. We've delivered the tea now we are delivering the Olivia Wilde Salad Dressing or should we say Nora Efron salad dressing recipe.
Salad Dressing Ingredients
Who knew that you'd get a story with your salad dressing recipe. Whether you are here for it, or not – whatevs. Let's get on to making the dressing.
As mentioned, this dressing just requires 3 ingredients. Here is what you will need but we suggest spicing it up a little with salt and pepper (and preferably garlic).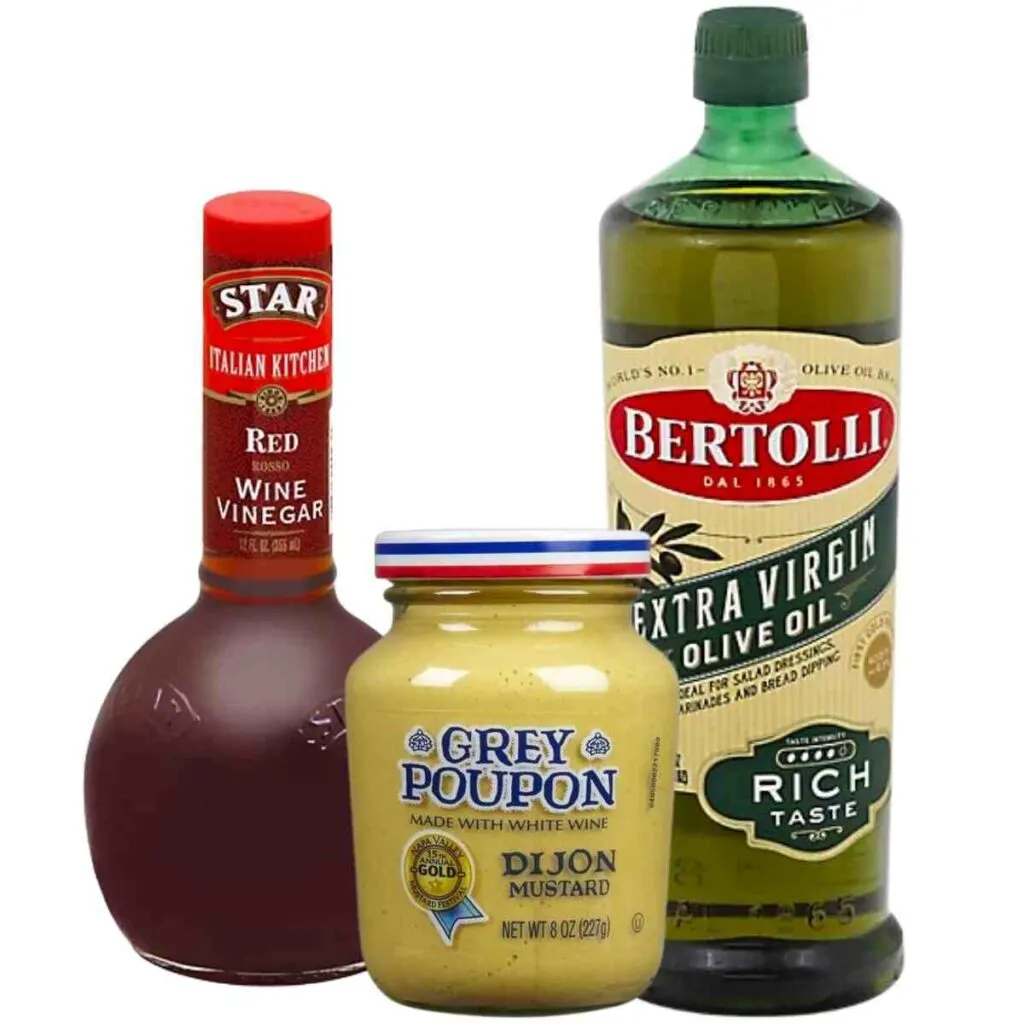 Since we are doing a copycat Nora Efron Heartburn recipe, here is exactly what it calls for.
Grey Poupon Mustard
Good Red Wine Vinegar
Olive Oil
While Nora Efron's version has you mixing it in a beautiful wooden salad bowl (that's my assumption on the bowl) – we are simpler folk. This can easily be made in a mason jar. Just add the vinaigrette ingredients to the jar and shake.
The best part of making this dressing in a jar, you already have a container to store it in.
How to Store
Are we calling this the Nora Efron salad dressing or Olivia Wilde? I feel like Nora really deserves the nod, but then Olivia did make it viral. Regardless, this is a salad dressing that can easily stored
Store in the Mason jar it was made in, or transfer to one if you made in a bowl. This will store in the refrigerator for a few weeks.
Salad Substitutions and Additions
Here at Keto Dirty, we like to preach make the recipe your own. Use our base and then customize it to a dish you will enjoy.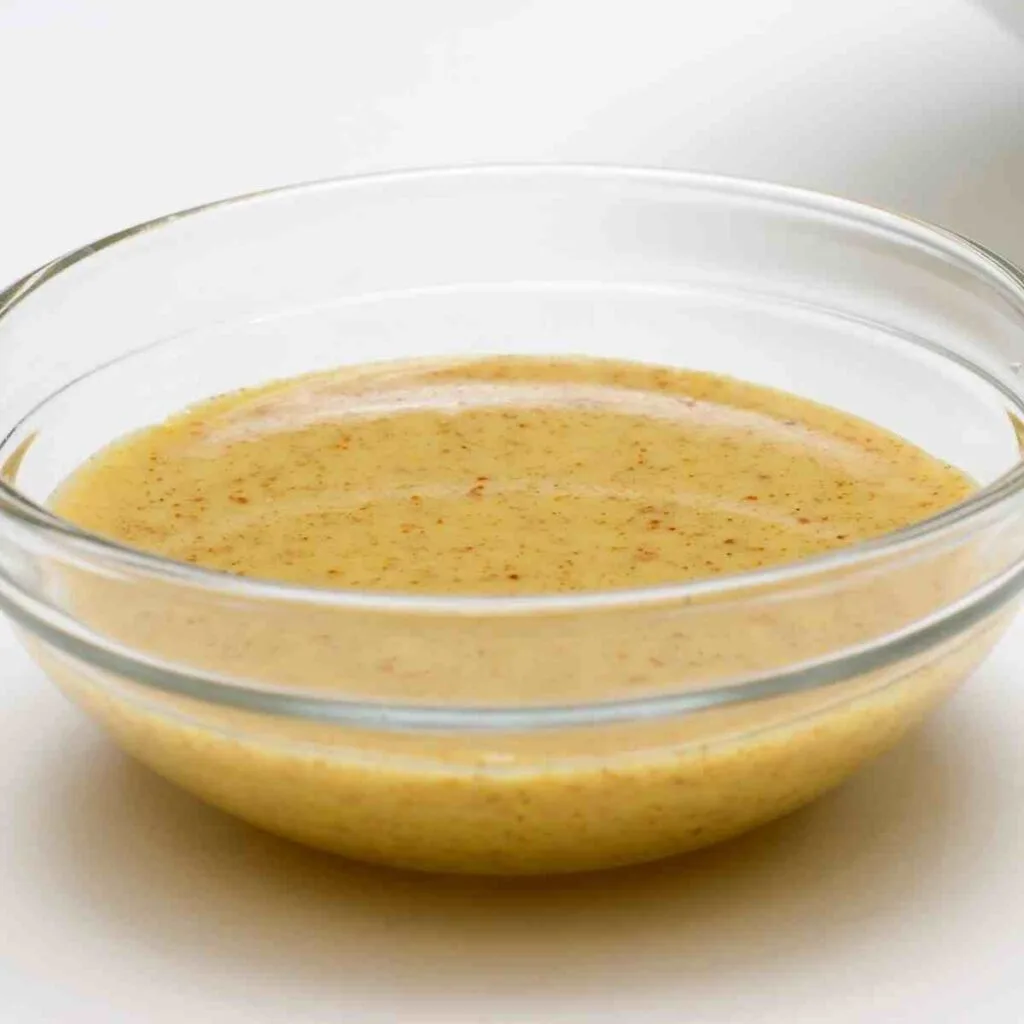 With that, we have to say that the salad dressing recipe definitely needs salt and pepper. This girl loves garlic, so consider adding some garlic granules to the vinaigrette helps the flavor as well.
Next we need some protein. How about a cutting up a chicken breast, adding a few keto friendly nuts and/or bacon crumbs.
And lastly, to finish this masterpiece of a celebrity salad off… Since I'm a cheese gal, some feta cheese would be divine.
Which Greens to Use
Nora Efron suggests using a arugula, watercress or endive. With a vinaigrette – a baby spinach and arugula are my favorite.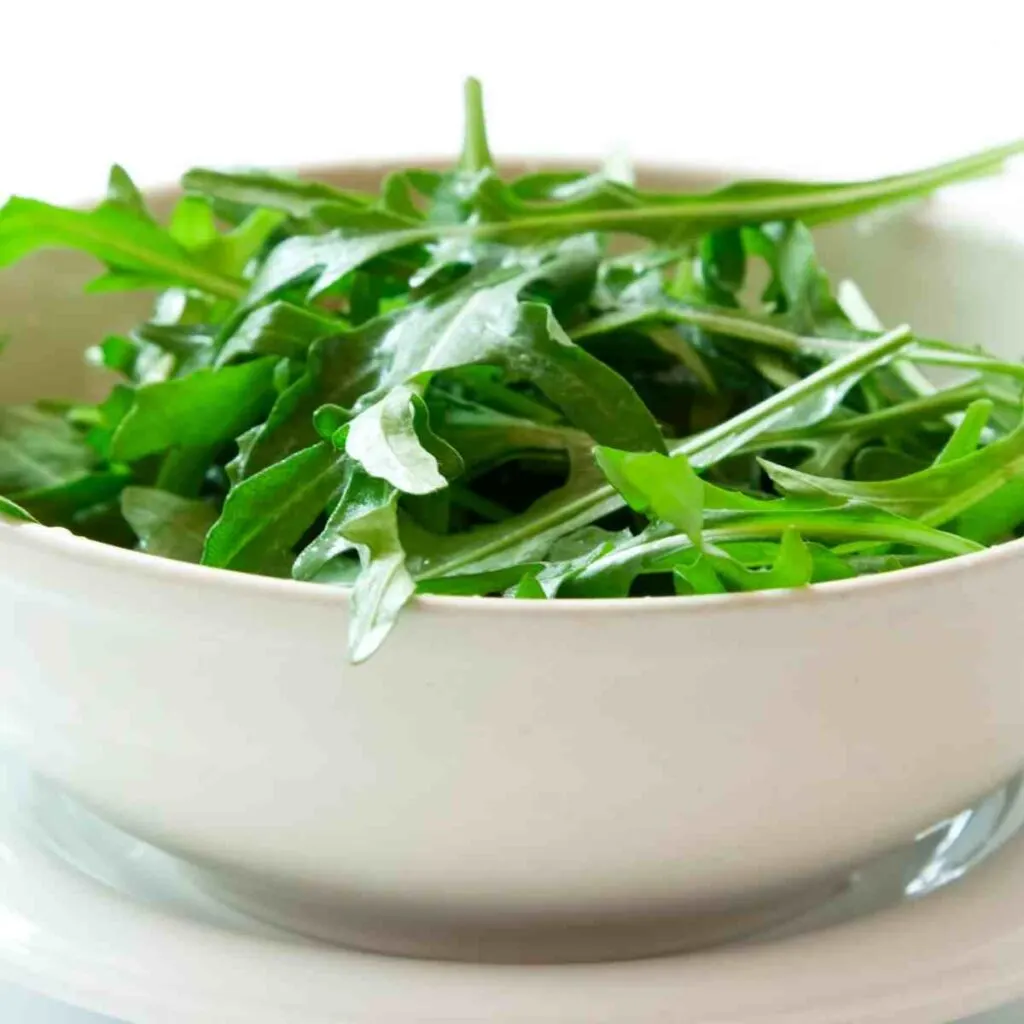 This dressing would also work well with chicken breast, then eating a lettuce wrap.
Low Carb
Thank you Olivia and Nora for sharing a viral salad recipe that is low in carbs. One serving is approximately 1 net carb.
Jason and Olivia Speak Out
In defense of Jason and Olivia, there was a joint statement released to People.
"As parents, it is incredibly upsetting to learn that a former nanny of our two young children would choose to make such false and scurrilous accusations about us publicly.
"Her now 18 month long campaign of harassing us, as well as loved ones, close friends and colleagues, has reached its unfortunate apex. We will continue to focus on raising and protecting our children with the sincere hope that she will now choose to leave our family alone."
Just Here for the Salad
Best wishes to the children, they are the innocent ones in the whole silly celebrity debacle. This could all be a Netflix series or should I say Apple TV series. I'd watch it!
Until then, I'll just eat the salad and continue on with my as little drama as possible life. Boring, for sure! I'll just live vicariously through others.