Palo61 Keto Wine is what the low carb world needed in 2021! If you are doing your best to stay in ketosis but are missing the savory taste of vino – then this should put a smile on your face!
Alright friends, time to cut thru the bologna (I don't care if it has negative carbs, I am not eating bologna – but I will cut it.) I love me some wine. With 2020 behind us, 2021 is bringing good things and showing us that there is some hope in the world. One of the things that has proved this is this PALO61 keto wine that you need to know about.
What is PALO61 Keto Wine?
I know, you have questions and I'll do my best to answer with what I know and can find out. First things first, you need to know that this keto wine is made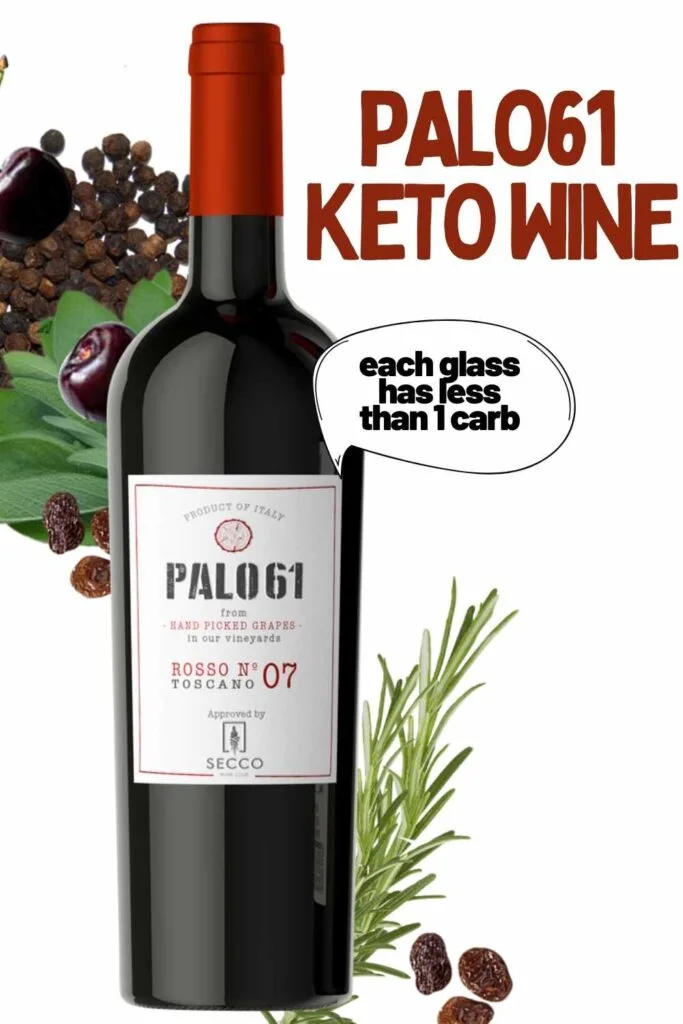 Palo61 wine collection is a creation of Secco wines. The Palo61 keto wines were created specifically for the keto, paleo and low carb community. So basically, Secco made us a wine, y'all.
Here is everything we know about this keto alcoholic drink:
No Sugar Added Low Carb Wine
All of Secco's keto wines feature no sugar added and are under .5 carbs per glass.
Each wine is made with: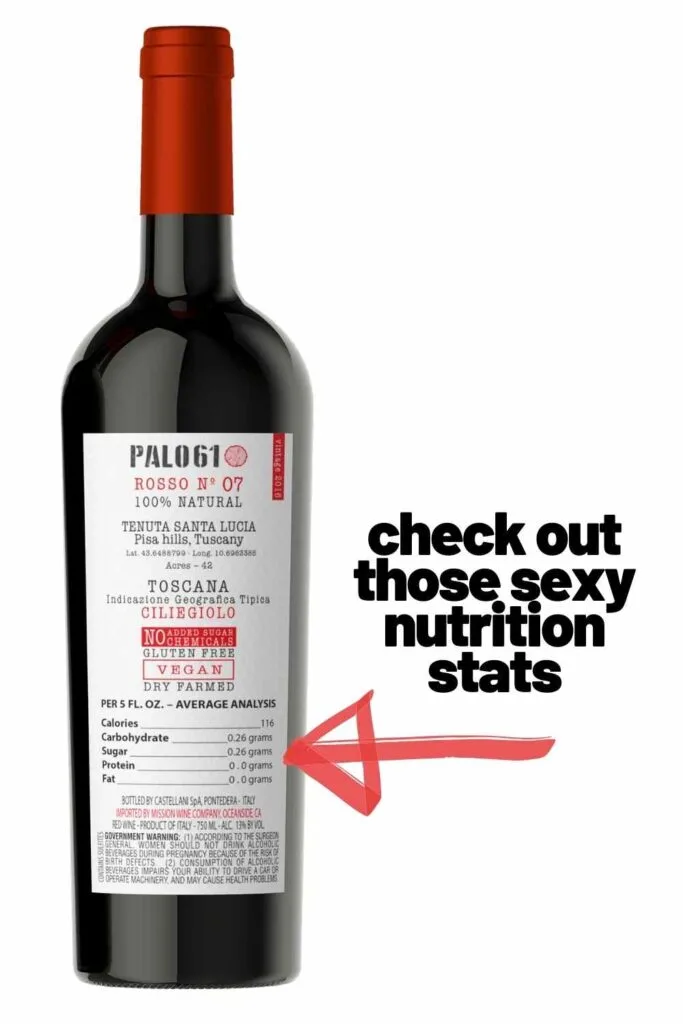 The wines that are crafted and selected for you at Secco Wine Club and PALO61 come with our promise of:
0 ADDED SUGAR
0 CHEMICALS
100% DRY FARMED
100% NON-GMO
100% VEGAN
100% GLUTEN FREE
100% OLD WORLD ORGANIC
Red White and Rosé Keto Wines
Secco has created 3 types of keto wines – red, white and a pink (or rosé). Each of these wines have under .20 grams of sugar and less than half a carb per glass!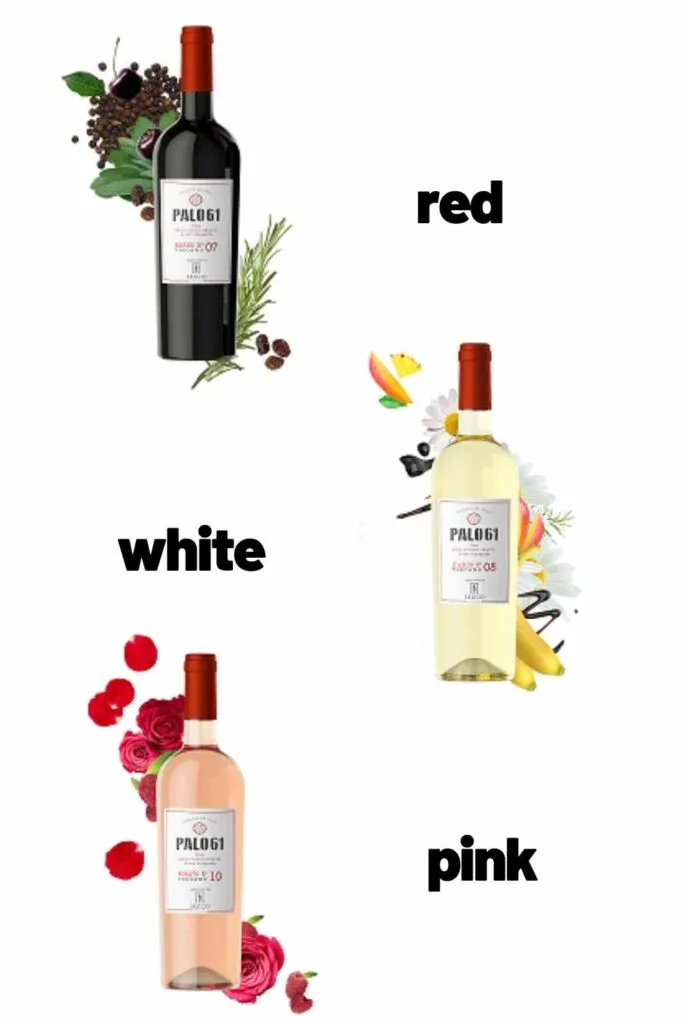 Here is more info about each of the wines.
PALO61 Toscano Rosso IGT No. 07 Keto Red Wine
The Palo61 Toscano Rosso IGT No. 7 keto wine is produced from Ciliegiolo grapes (or cherry grapes) grown in the low-yielding vineyard of the Tenuta Santa Lucia on coastal Tuscany near Pisa.
Featuring an intense and spicy red with black pepper and cherry notes.
It is recommended you serve at Serve at 18-20°C.
Nutrition
.45g carbs
.19g sugar
113.5 calories
13.1% Alcohol
Price is $21.99 a bottle
PALO61 Toscano Rosso IGT No. 08 Keto White Wine
The Palo61 Toscano Rosso IGT No. 8 keto wine comes from "Il Guado" vineyard near Pisa.
This white keto wine features delicate, fresh wine with balsalmic and floral notes.
Serve this white wine chilled.
Nutrition
.39g carbs
.18g sugar
107.4 calories
11.9% Alcohol
Price is $21.99 a bottle
PALO61 Toscano Rosso IGT No. 10 Keto Rosé Wine
The Palo61 Toscano Rosso IGT No. 10 keto wine is a pink wine, or a rosé (and also my favorite type of wine, for anyone who wants to buy me a bottle or case.) Palo 61 Rosé is produced with a selection of Sangiovese and Syrah grapes from the Pisan hills in Tuscany.
This keto rosé wine features a medium bodied light rosé that tastes of raspberries and rose.
Serve this keto pink wine chilled. Perfectly paired with salads, fish and appetizers.
Nutrition
.38g carbs
.16g sugar
105.9 calories
12.79% Alcohol
Price is $21.99 a bottle
Where to Purchase Keto Wines
The Palo61 Keto Wines are currently not available in retail stores. To purchase, you will need to buy directly from seccowineclub.com.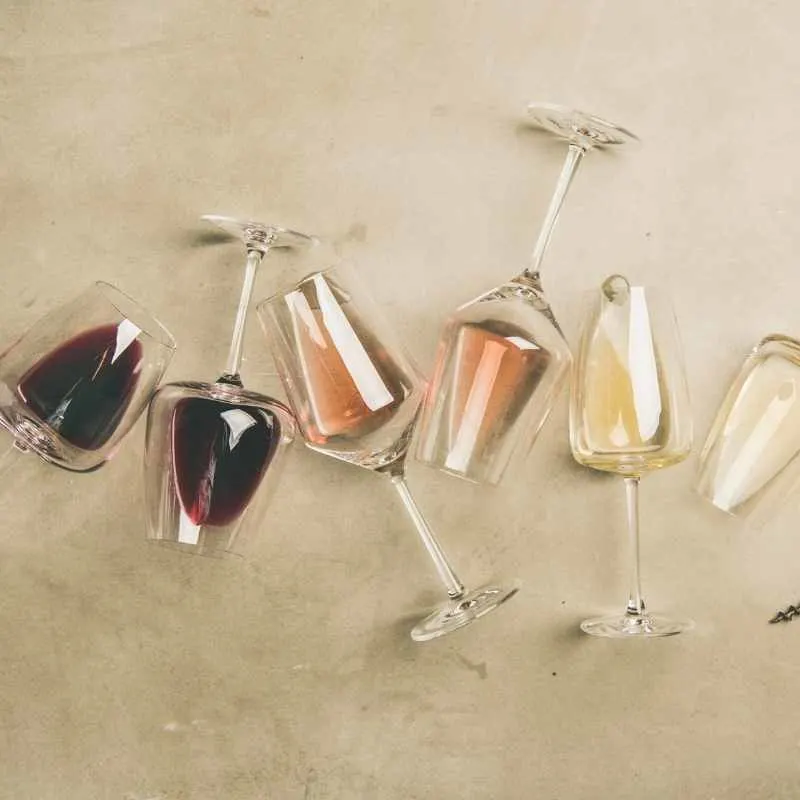 Palo61 Keto Wine FAQ
Here are more things to know about Palo 61 wines.
What temperature do I serve keto red wine?
It is recommended you serve keto red wine at Serve at 18-20°C.
What pairs well with keto white wine?
Keto white wines are ideal for the whole meal but particularly appetizers, fish and white meats. (Don't miss our keto chicken recipes!)
Do I have to be a member of Secco Wine Club to purchase?
No! You do not have to be Secco Wine Club member to purchase their Palo 61 keto wines.
Can I buy these at my liquor store?
At this time, the Palo61 keto wine is only available online and not in retail or liquor stores.
Are Palo61 wines vegan?
Yes, Palo61 never uses animal by products in any of their wine making methods. They use a strict old world organic wine making process.